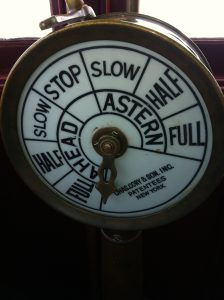 Friday 8:09pm
Reno, NV
"Just move on up now…" (Curtis Mayfield)
Howdy.
Quick post here to help you figure out when you should probably consider consulting with a respected, proven veteran marketing expert…
… and what your perfect consulting option is, once you've decided it's time to kick your biz or career into high gear.
Step One: As a small business owner or entrepreneur (especially if you've been going at it alone, or mostly alone)… if you have any kind of success at all… there will come a time when you're simply overwhelmed and need a little help. Or a lot of help.
For example:
[]
It may be time for you to move up a level in your marketing
… and you know that having a veteran marketing expert comb over your new plans can shortcut your path to increased wealth, while jumping over the unseen pitfalls that ruin so many other biz owners trying to expand. []
Or, you may have a problem that needs serious attention
… like sales going into the toilet, or new competitors chewing you up, or sudden changes in the marketplace that crush your bottom line (like a Google slap, or adverse rule changes at Clickbank, or the obsolescence of your product, or technological left-turns that disrupt your sales process). Even worse, what was working before suddenly isn't working anymore, and you don't see a clear reason why. []
Or, you're just working harder and harder, but sales are stagnant.
Time, perhaps, to bring in an objective, experienced marketing whiz who can help you restructure your biz plan… so you maximize results, and get your life back (by working less, not more.) []
Or, you may want high-end professional advice on your current sales funnel
… just to make sure you're not hemorrhaging money somewhere, or murdering potential sales through marketing blunders you can't even see. []
Or, you may be ready to start a new business adventure,
and just want to be positive you've got your ducks lined up and you aren't forgetting something critical. []
Or, you have copy that may or may not be working,
which you know could jack up your bottom line if a professional copywriter helped you with a total make-over.
Step Two: The best reasons to seek professional help from a veteran dude like me always have one main goal: To fix problems, and goose your bottom line into obscene levels of newfound wealth.
When your situation is urgent, the cost of hiring a consultant who can provide solutions is almost always "cheap", because you're extracting yourself out of a dangerous reality that threatens your business and peace-of-mind.
And it's a screaming bargain when that consultant can offer you simple fixes inside of a plan you can put into action immediately…Read more…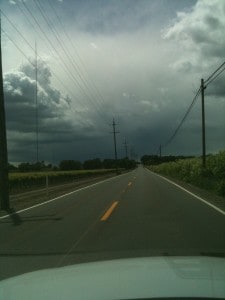 Wednesday, 6:50pm
Reno, NV
"Hey, you bastards, I'm still here!" (Steve McQueen as Papillon, floating away to freedom…)
Howdy…
I'm re-publishing — for what has become a very popular tradition on this blog — one of the more influential posts I've ever written.
It's a good one, worth rereading even if you read it before.
What you're about to encounter is a slightly tweaked way of looking at the best way to start your new year…
… but this tweak makes all the difference in the world. I've heard from many folks that this particular technique finally helped them get a perspective on where they're at, where they're going…
… and why they care about getting there.
So, even if you've read this post before… it's worth another look. Especially now, as you gaze down the yawning gullet of 2013, trying to wrap your brain around a plan to make the year your bitch.
This is a critical step for entering any new period of your life. To keep your life moving ahead, you need to set some goals, dude. And most goal-setting tactics, I've found, are useless. Worst among them is the traditional New Year's resolutions (which seldom last through January).
This tactic I'm sharing with you (again) is something I've used, very successfully, for decades…
… to reach goals, to clarify the direction of my life, and to change habits. I first shared it in the old Rant newsletter a few years back, and I've hauled it out here in the blog on a regular basis.  It's timeless, classic stuff that will never let you down.
So let's dive in. Here's the relevant part of the post (slightly edited):
"Goal Setting 101 And
The January 15th Letter"
Yeah, yeah, I know a chat about goals can quickly turn into a boring, pedantic lecture. But then, so can a chat about space flight.
And, in reality, both space flight and your goals are VERY exciting things.Read more…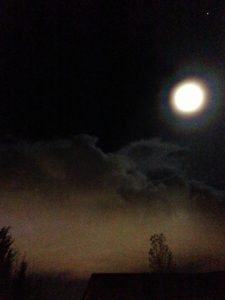 Monday, 5:55pm
Reno, NV
"Train whistle blows, lost on its own track…" (Dwight Yoakum, "Long White Cadillac")
Howdy…
I thought you'd want to see this.
I first posted it on Facebook, and it generated an avalanche of "likes" and comments… which always means I've hit a nerve. And since many of the nice folks on my main list are curmudgeons who refuse to participate in social media ("Facebook, bah, humbug!")…
… I'm reprinting it here. So you don't have to sully yourself by dropping by Facebook. (Bonus: The post below actually trashes large swaths of the Web.)
The cold, dark days of December are, traditionally, a breeding ground for both regret over mistakes in the past year…
… and (more happily) for bold new plans in the coming year.
So, in the spirit of helping you end the year on a positive note… while also teeing up 2014 as possibly your best new year ever…
… let's see if this advice (which has transformed so many entrepreneurial adventures into something amazing) will have any effect on you. Maybe get a head-start on wading through the mounting piles of nonsense out there, and snuggling up closer to the reality-checks and truths that can help you attain your wildest goals and dreams.
Here's the post:
Warning (and your brain may curdle if you ignore this): I've been paying close attention to human behavior for longer than many of my readers have been alive. And because I felt so clueless, even as a kid, I devoured every available source of "spying" on how everyone else managed to exist in such a strange world…
… which included reading advice columns (street-level psychology at work with Ann Landers and sis Abbey), monitoring adult conversations, and stalking older kids (who were navigating life just a few hormones ahead of me).
So I've been a one-man research center for decades. I still haunt multiple advice columns online, see what the trolls are up to in the comment sections of NYT opinion pages, and (here's the important part) discuss human behavior with a wide selection of colleagues both online and in person.
The discussions are critical… because there is a FLOOD of bullshit cascading down on us from every direction in the culture. It's impossible for one individual to keep track of the spin, urban myths, misinformation campaigns…
… and (especially) the really, really, really awful investigative reporting that passes for news organizations today.
My colleagues are biz owners and pro writers well-trained in applying high-level skepticism to incoming data, and following through on research when necessary. We represent every age group of functioning adults in the culture, from all over the world (including the US hinterlands, Canucks, Limeys and other uncivilized joints), specializing in all kinds of different markets, hobbies, lifestyles and professional goals.
So when — for example — the media gets looped into a meme on how millennials (the generation of kids just now emerging from college) are bringing their parents to job interviews, and are incapable of critical thought (because of helicopter parenting) and just generally not becoming adults at all…
… we can look behind the glib stories and anecdotes and see a deeper truth.
Such as how all of us, from every living generation, have oodles of friends and family who meet every single detail of the problems now being assigned to millennials. The lack of independence, the living at home until late 30s, the whining and narcissism and sense of entitlement…
… all of it. And when you get a broader view, from older and younger colleagues, you quickly see how DEEP the bullshit can get in a media firestorm.
I hunt down photos and resumes of the reporters, and sigh. They're like, twelve (or 32 going on 12) — insulated, given vast unearned attention through posts and stories, and dishing out accusations based on minuscule life experience.
And yet the stories stick, and become "common wisdom".
As a marketer, you need to immerse your bad self into the culture, and understand what your prospects know and — very critical — THINK they know. And what they suspect they don't know, or feel paranoid about not knowing.
That means you've got to go deep, all the time, and have resources you trust to bounce incoming data and ideas off of.
Masterminds have always been my #1 tool for this. I'm in multiple free ones, have paid for membership in others…Read more…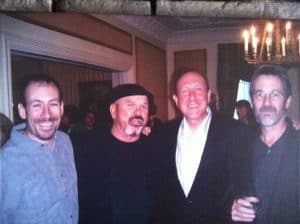 Thursday, 2:30pm
Reno, NV
"Every time they were sure you were caught, you were quicker than they thought…" (Bob Seger, "Still The Same")
Howdy…
Well, we do have a couple of winners to announce here.
It was a hell of a quiz, wasn't it. Over 400 responses (and still climbing)… and, as several posters noted, just reading the thread was an enlightening experience (with dozens of great stories and insight shared).
Crowd-sourcing at its finest.
Before I give the two winners their moment in the sun, however (and ship out their signed copies of "The Entrepreneur's Guide To Getting Your Shit Together")…
… let's get straight on the answer to this one-question quiz.
Recall: I asked what — in my 30 years consulting with biz owners, freelancers, entrepreneurs, inventors and dreamers — was the Number One problem I saw folks encountering in their quest for wealth and happiness.
There may indeed be many other problems troubling folks…
… but in my experience, there is only one Big Kahuna problem.
And solving this big one also solves vast chunks of other problems in your life and career. Just like that.
The last great clue (no, I'm not gonna just roll over and tell you the answer without preamble) is in the photo up top here: That's (from left) Joe Polish, the marketing whiz-kid who wrote the forward to my book…
… Gary Halbert, my uber-infamous mentor, biz partner and close pal…
… Gary Bencivenga, whose controls I stalked and whose teaser copy inspired me to rewrite my own bullets 30 times for every ad I penned (and who I actually wrote some stuff for in the late 80s)…
… and me.
Bencivenga loved this photo. We'd all known each other and worked in the same part of the direct response world for years… but we'd never all been in the same room together. (This was in NYC, at Gary's legendary "Bencivenga 100" seminar.)
Think you have the answer yet?
Consider: Just from these four guys, you've got generations of successful copywriters and marketers who owe their "breakthrough moment" to one of us. Ads that brought in gazillions, and created empires. Advice that transformed a moribund business plan, or a headline, or a career. An entire revolution in biz attitudes, success strategies and persuasion methods…
… all emanating out like rocket-fire from just these guys.
Got the answer now?
We leaned on each other, borrowed from each other, learned from each other, watched each other's back, traded war stories and admired each other's skills…
… and, in general, shared often large parts of our professional lives in the thin, rarefied air of world-class movin'-and-shakin'.
In short… Read more…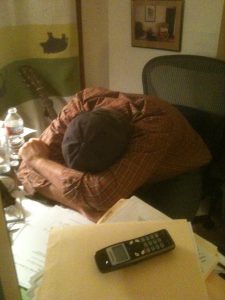 Saturday, 2:33pm
Reno, NV
"When I look back on all the crap I learned in high school, it's a wonder I can think at all…" (Paul Simon, "Kodachrome")
Howdy.
As I was writing a new article to post here, I used a term I invented: "Critical Think". It's not all that original, as ground-breaking terms go… but the idea behind it is very important for anyone seeking to move up a level or two in their career (or in their quest for ultimate happiness).
So, I've dug up the post where I first explained Critical Think, and I'm dragging it back onto the dance floor.
Really, this is timeless stuff. Enjoy:
Howdy.
Someone recently asked me to offer a clue on how to nurture critical thinking.
It's a fair question.  And while I'm no neuro-scientist, I talk about critical thinking a lot, because it's the foundation of great writing, killer salesmanship, and engaging the world with your throttle wide open.
However, it's not an easy subject to grasp if you've seldom taken your brain out for a spin around the Deep Thought Track (as most folks have not).
So let's explore it a little bit here…
Critical Think Point #1: Yes, I know the headline on this article is a grammatical car wreck.  It should be "how to think critically", or at least "how to critically think".
But this botched phrasing is actually part of the lesson I'm sharing here.
Consider:  The vast majority of people sleep-walk through their lives and careers, never going beneath the surface of anything.  They process, at most, a small fraction of the information they see, hear or read about.
It's pretty much GIGO.  Garbage in, garbage out.
So the first job of any good marketer is todeliver some level of brain-rattling wake-up call for the prospect.  To literally jolt them out of their semi-permanent reverie, and initiate a more conscious state of awareness.
Cuz you can't expect a somnambulant zombie to be proactive about following through with your request for buying something.  Or opting in.  Or even just continuing to read.
Thus: Good ad writers make full use of the incongruous juxtaposition of compelling sales elements — or, for short, the "hook".
Ideally, you want the induced "WTF?" reaction strong enough to unleash a splash of adrenaline, or even physically make 'em bolt up and take notice.  (As in, "That can't be right! This violates my entire sense of what's real!")
HoweverRead more…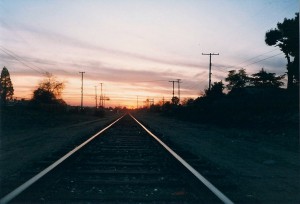 Sunday, 3:09pm
Reno, NV
"The shortest distance between two points is a straight line, unless you've got a black hole handy."
Howdy.
Nice, short post here today. In keeping with the theme "KISS."
Veteran entrepreneurs recognize this, of course, as an acronym of "Keep It Simple, Stupid"… easily some of the best biz advice I ever received in my long career. I carefully printed this slogan out, by hand, on a big notecard and had it taped above my desk for years (though, my sign was even more direct and vicious: Keep It Simple, Shithead. I wanted to get my own attention.)
I made good use of slogans during the early days. "Business before pleasure" was also huge for me, since I'd squandered my youth as a party-hardy slacker… and simply re-directing my energy first to biz (and having evil fun afterward, if I still had any juice left) instantly changed my entire existence. I made a vow to myself — my first real vow that I took deadly seriously — to follow that self-administered advice without hesitation or complaint… and to never apologize for basing my career on a hackneyed phrase that few people ever thought twice about. And that's when things started popping for me, success-wise.
That was a key realization: All those dog-eared rickety slogans, as mocked as they are, have earned their way into the culture…
… because they Read more…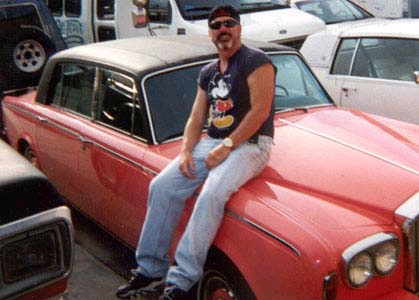 Tuesday, 3:39pm
Reno, NV
"Well, you're sitting back, in your rose-pink cadillac…" (Stones, "Dead Flowers")
Howdy…
I've been going through shoeboxes stuffed with old photos, discovering treasure right and left.
Hard to believe some of this stuff is decades past, but since I'm forever being asked what it was like working so closely with Gary Halbert for so many years, I thought you might get a kick out of some virtual album-viewing.
This month, April, is the fifth anniversary of Gary's exit from this mortal coil. He remains dearly missed, and the great work he accomplished in his career still reverberates loudly among entrepreneurs (including those who only learned about him long after he split).
I was just hosting our Platinum Mastermind group, in San Francisco, this past weekend… and damned if Gary's teachings and stories didn't pop up in the interplay frequently and with shocking relevance. His effect on the marketing world was profound. I am one lucky, happy bastard to have spent so much quality time with him as co-conspirator, partner and close friend.
In fact, I'm staring at my phone right now, knowing that if he was still alive, he'd be calling right about now. To chew over some absurd matter in life, to share business gossip, to discuss a book, to float new project ideas, to rip into life with gusto again and again and love every freakin' second of it.
The teachings of Gary will endure. There are precious few videos out there with him, but that's all right — his audios, which are plentiful, are like experiencing him in your brain, and I recommend them. His sons, Bondo and Kevin, are doing an amazing job keeping Gary's prolific writings available (and relevant).
Still, you kinda had to be there in the room with him to get the full brunt of his personality. He was truly a force of nature, unique, powerful and unwilling to settle for anything less than spectacular in his dealings with the universe.
Anyway, if you haven't read my post "For Gary" yet (which I wrote in the hours after learning of his unexpected, untimely passing) go here.
You'll find multiple other postings related to the dude all over the blog archives, too. All free, of course.
But today, I'm just gonna share a few photos I've dug up, and maybe a related story or two.Read more…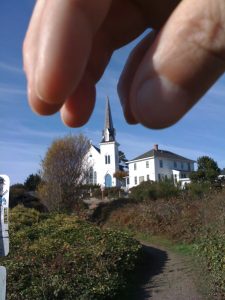 Saturday, 2:23pm
Reno, NV
"Who the fuck do you think you're talking to?" (Travis Bickle, "Taxi Driver")
Howdy. Sorry about being such a potty mouth right off the bat there… but that Taxi Driver quote is just too perfect for setting the stage.
Here's what's up: I've been involved in high-end, professional-level brainstorming and masterminding for, oh, around 30 years now. I think I'm starting to get a handle on it, too.
Okay, I'm joking. After spending half my career butting heads, arguing and mentally-wrasslin' with legendary thinkers like Gary Halbert… with a LOT of money, reputation and consequences on the line…
… I actually DO know a little something about working over an idea, ripping away the bullshit, and uncovering the overlooked, ignored, and spot-on nuggets of truth and success-potential most people miss.
The process is very much like sausage-making: Not pretty, and not for the weak-kneed.
However, if you truly desire to run an idea, project or plan through the gauntlet of REAL brainstorming…
… it's still the fastest way to load up your war-chest with tactics, strategies and solid creative mojo. So you can get moving on conquering the world (or your niche, whichever).
But here's the kicker: Hardly any veteran marketers have a clue how to brainstorm effectively.
Folks just naturally suck at it. And recoil in horror when confronted with the real thing in action. ("No!", they cry. "It just CAN'T be that brutal!")
At least… Read more…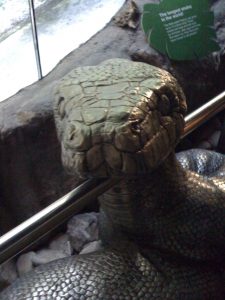 Friday, 3:33 pm
Reno, NV
"When the world is a monster, 'bout to swallow you whole…" (R.E.M., Can't Get There From Here)
Howdy…
Quick post today (I promise).
It's about a HUGE freakin' disaster lurking behind many entrepreneurs right now…
… like a snarly ugly googly-eyed monster sneaking up on your ass with fangs bared and claws clutching.
Some of you, right now, can feel its hot fetid breath on your neck.
Boo!
You know what this beast is?
It's the Great Unknown Future that most marketers are facing right now, as 2011 comes galloping around the corner.  And there are no fangs sharper, and no evil hunger more devouring than a recession-addled economy (licking its chops as it creeps up on you).
Now, here's a free piece of advice from a grizzled veteran of 30 years in the biz world:  I've successfully navigated at least 3 huge (and at least 3 other less-huge but still extremely painful) recessions since I began my career as a marketing expert.
I've done it alone…
… and I've done with the help, mentoring, and insight of folks who had been down that road before.
And I gotta tell you:  It SUCKS to do it alone.
And having a little solid, experienced help watching your back can almost immediately transform your progress.
In my consulting practice, I see a lot of lonely cowboys wandering the marketing range, trying to figure everything out on the fly. They have no one to shuck and jive with… no one to bounce ideas off of (so they never get honest feedback)…Read more…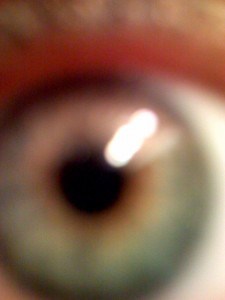 Thursday, 7:41pm
Reno, NV
"Please allow me to introduce myself…" (Stones, Sympathy For The Devil)
Howdy…
This is one of those lessons that arrived accidentally…
… and I had to stop and ruminate about it for a while before it made sense.
I'm lucky I learned it early, too.
It's provided me with a home base of sanity when the chaos has reached shuddering crescendos and it was hard to think straight (let alone make snap decisions when crisis loomed).
You may find it obvious.
That's fine.  Just don't go thinking it's obvious to the rest of the mean ol' world out there… cuz it ain't.
Here's the story: One of my first jobs working for Gary Halbert was to fly to Detroit… and interview a guy who'd just lost 750 pounds.
Yeah, you read that right.Read more…