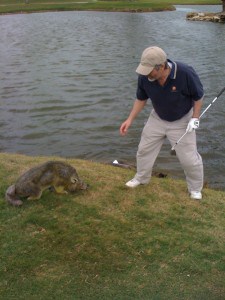 Thursday, 4:57pm
Reno, NV
"Mongo just pawn in game of life." (Blazing Saddles.)
Howdy…
A while back, I published a series of posts on Facebook under the theme "How To Win An Argument".
I started to repost them on FB…
… but then thought: Why not just bundle them up into one blog post?
Plus, include the updated insights (and comments) I've had since then.
What a great idea!
Below is a mildly-edited collection of that series on winning an argument. I didn't save the dozens and dozens of comments from the first time I ran the series on Facebook…
… and that's a shame, because it was a great thread, full of other lessons.
For example: The easiest way to get a whole bunch of folks frothing is to talk about (a) sex, or (b) their belief systems.
They go nuts when you challenge their crusted-over, nailed-down-tight beliefs on how things ought to be.
As you'll see below, I just laid out my views on how to handle people who want to argue and how to define "winning" for yourself…
… and that just pissed off some folks. Even discussing arguing inflamed their knee-jerk need to argue. They argued about arguing. 
They just refused to accept my premise that most folks see arguing as a form of fisticuffs, with only winners and losers.
It's humorous, ironic, and illustrative of how whacko (and vindictive) human beings can be.
Also, as a marketer, it's informative — especially if you want or need to introduce some form of argument or alternative view into your advertising.
And, yes, this entire series is very much aimed at marketers.
Great ads seldom argue, though they may be pushing buttons right and left. The psychology is subtle, but awesome.
Just remember: For most folks, arguing isn't about persuading. And that's just a waste of time.
So, without further ado, here's that series. Love to hear your comments… even if you wanna argue:
How To Win An Argument, Step 1: The primary rule is simple — never argue back, when your goal is persuasion.
No one, in the history of humankind, has ever changed their mind because of an argument.
When cornered (logically or physically), humans dig in and will sacrifice wealth, health and dignity before admitting they're wrong.
They WILL occasionally change their minds, if they're just plain wrong…
… but not because you demolished their belief system with crap like logic and debate moves.
They change because of an internal epiphany that is akin to death/rebirth.
As in, waking up in the middle of the night realizing what a doofus they've been, defending the undefendable. The cognitive dissonance just catches up with you, and you no longer want to expend energy
So, Rule #1: If you want to "win", never engage in an argument.
[My comment, mid-way through the fray in the Facebook comment section,
after being lectured by some rage-a-holics on how to properly (and sometimes physically) demolish a debate opponent:
"Interesting that several comments here reveal a complete misunderstanding of how to WIN an argument — not just humiliate your opponent (and create a new enemy)."
"It's a big difference. I guess this little tutorial is needed, badly. Negotiation and persuasion are NOT part of our default equipment, folks."]
How To Win An Argument, Step 2: Now you need to DEFINE what "win" means to you.
Is it to persuade the person you're up against? That's gonna require some deft moves (which we'll discuss later).
Often, however, there may be an audience you want to persuade — so you're actually playing to the crowd. (Give your opponent enough rope to hang himself, in that situation, to win the meta-discussion.)
Or, you may be genuinely interested in other points of view (or acquiring intel on how the opposition operates).
Traditional, undisciplined arguing is just a shouting match with childish rules (first one to cry or leave flustered loses). The goal isn't to persuade, but to spill blood either emotionally, intellectually or physically.
And no one's mind is changed.
Not engaging the argument doesn't necessarily mean splitting, though.
You just need to clearly understand WHY you're in this situation, and WHAT you want out of it.
This simple moment of defining your goal will help you with every single subsequent decision. ("Art Of War" aficionados — and chess players — will happily lose every single battle up to the last one, for the victory. But you need to know what "victory" means for you. Being stubborn — the first clue you're dealing with a rookie — may win the immediate round, but ruin all future moves.)
[
My comments in the fray for Step 2, after being mocked for bringing up the book "Art Of War" (an ancient Chinese treatise on conducting warfare to win):
 "Once you get your Zen game on, coming up against someone who uses stubbornness as their main tactic will become a moment of joy (and easy, quick victory)."
"BTW: If just shutting him up is your goal, mockery works best. I don't recommend this, cuz it can lead to fisticuffs."
"You 'win' by shutting him down, but 'lose' by having your teeth knocked out.
Mockery works as a reframing tool — you discern the ape-brain fear behind his anger, and turn the conversation on that. The focus instantly becomes his fear and his reaction to being mocked over it.
Few humans can avoid sputtering and regressing to infantile states when their deepest shame is publicly ridiculed. Very, very dirty trick, and probably you deserve whatever happens next if you use it."
"Important: Being 'armed' with tactics that win without persuading is a huge responsibility. It's like becoming skilled at martial arts, and you ARE responsible for the consequences of superior firepower. This is why knowing your goal is so critical."
"Don't get distracted by recent situations you've been in, guys. This is all pretty simple — for an easier life, and better marketing tactics, don't argue…
… and get clear on what you consider a 'win'. It can be win-win, win-lose, or no-play (or any of many other results). The keys are (a) to be conscious, not get sucked into time/energy-wasting exercises in futility, and (b) to further your own goals."]
How To Win An Argument, Final Step: Okay, you realize that arguing isn't persuasion, and you've defined what you want out of the situation. This is equal to (a) a reality check (so you stop doing what doesn't work)…
… and (b) goal setting — the fundamentals of growth.
Next, you use the tools that DO work — which just happen to be the same tools great salesmen use to persuade skeptics to buy.
You disarm anger, reframe the context (so you're not wallowing in the stuck-in-one-place psychological wastelands that stubborn people like to fight in)…
… and "come in through a side door" (as old school salesmen like to say).
You don't engage head-on, you ignore irrationality, and because you're so clear on your goal, you take your ego out of it.
Use the old improvisational theater tactic of never being negative yourself — say "Yes, AND…" while relentlessly moving things toward the discussion you actually want to have.
(That improv trick keeps sessions from ending in a sputtering mess. If your partner says, "Oh, look — a UFO just landed", you don't say "I don't see anything. What the fuck are you talking about?"… because by responding that way, the improv ship has crashed. You've killed the session, leaving both of you with no place to go. The correct response is "Yes, and look who's getting out — it's your grandma and dog Manfred!" or something that keeps the flow going, allowing both of you to remain engaged.)
If you've ever been in the presence of a master negotiator, break down what happened.
Probably: Resistance was soothed, bonding occurred, and you likely found yourself moving off your position and agreeing with him…
… even if you began on opposite sides.
In short… you "win" an argument by reframing what "win" means, so that you exit the nobody-wins context of belligerence (keeping your ego out of it), using your salesmanship chops to find common ground, bond, navigate the mostly-unconscious landscape of your opponent (to avoid hot buttons while simultaneously teasing his positive emotional needs)…
… while relentlessly and patiently move toward your goal (whatever that is).
This is why great salesmen live better lives. They understand human behavior, so they always know what's "really" going on, and they have skills to consciously persuade or redirect even irrational, emotionally-discordant folks to a better place. Where good things can occur.
At the very worst, you will never feel the angst of having gone through a useless shouting match (cuz you have self-permission to disengage at any time, since a "win" for you should include not feeling your blood pressure go up a single notch).
And by realizing that a classic argument is almost never about what it looks like it's about on the surface, you can control where the situation ends up.
So, take your ego out of it, define your desired results in terms of reality, and be a good salesman.
Make sense?
You can disagree with me on any or all of these points.
Just know that this is insider tips from a veteran sales pro who learned it all the hard way, and honed the skill of persuasion in the front trenches of the real world. My client list has included some of the most stubborn and argumentative bastards to ever walk the earth.
Learning to wrangle them to where I needed conversations to go was essential, and these lessons saved my butt many times.
Love to hear your take on the matter, of course, in the comments section below.
Stay frosty,
John
P.S. Have you ever wondered what it would be like to be personally mentored by me?
I take on a few folks every so often for mentoring through private phone calls (or Skype). It's pretty stunning how quickly you can move up a few notches in your field by having all your questions answered and your biggest problems solved. It happens fast.
Best place to find out if one the 3 simple mentoring opportunities I offer might be right for you…
… is right here: www.carltoncoaching.com.
Go check it out.
And while you're readying…
… imagine what your life might be like with a guy like me on your side…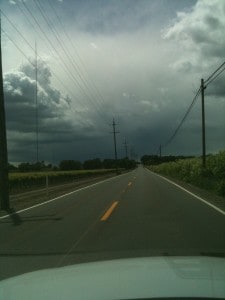 Saturday, 2:05 pm
Reno, NV
"Hey, you bastards, I'm still here!" (Steve McQueen as Papillon, floating away to freedom…)
Howdy…
I'm re-publishing — for what has become a very popular annual tradition on this blog — one of the more influential posts I've ever written.
It's a good one, worth rereading even if you've read it before.
What you're about to encounter is a slightly tweaked way of looking at the best way to start your new year…
… but this tweak makes all the difference in the world. I've heard from many folks that this particular technique finally helped them get a perspective on where they're at, where they're going…
… and why they care about getting there.
So, even if you've seen this post before… it's worth another look.
Especially now, as you gaze down the yawning gullet of 2018, trying to wrap your brain around a plan to make the year your bitch.
This is a critical step for entering any new period of your life. To keep your life moving ahead, you need to set some goals, dude.
And most goal-setting tactics, I've found, are useless. Worst among them is the traditional New Year's resolutions (which seldom last through January).
This tactic I'm sharing with you (again) is something I've used, very successfully, for decades…
… to reach goals, to clarify the direction of my life, and to change habits. I first shared it in the old Rant newsletter a few years back, and I've hauled it out here in the blog on a regular basis. It's timeless, classic stuff that will never let you down.
So let's dive in.
Here's the relevant part of the classic post (slightly edited):
"Goal Setting 101 And
The January 15th Letter"
Yeah, yeah, I know a chat about goals can quickly turn into a boring, pedantic lecture. But then, so can a chat about space flight.
And, in reality, both space flight and your goals are VERY exciting things.
Or should be.
It's all in the telling.
What I'm NOT going to discuss are "resolutions". Those are bogus pseudo-goals that have the staying power of pudding in a microwave.
No. It's merely a coincidence that I'm suggesting a review of your goals in January, just after the New Year's supposed fresh start.
I mean… there's not much else to do, so why not sit down and plan out the rest of your life.
This is, of course, a very damp, cold, and bleak time of year. The depths of winter and discontent.
A good percentage of the population suffers fleeting depression because of lack of sunlight… thanks to the geniuses behind Daylight Savings Time, who arrange for dusk to arrive around 2:30 in the afternoon in these parts.
We also just got slammed with back-to-back-to-back world-class storms, each one dumping a massive load of snow on us. I sent photos to friends, and many emailed back wondering when I'd gone to Antarctica to live.
We had a little cabin fever brewing. Didn't help when the local PBS channel ran a special on the Donner Party, either. Three feet of snow drifting down, the lights flickering, enough ice on the road to make the SUV sidle like a Red Wing goon slamming someone into the boards.
The safest place was home… but man, the walls start to close in after a few days.
I'm telling you, I had excuses up the yin-yang for allowing my senses to get a little dulled. The natural response is to turn your mind off, and hibernate until March. And I succumbed. Started moping around, binge-watching The Wire on HBO GO instead of reading a book, surfing the Net for stuff I didn't care about… you know the drill.
I'm sure you've done your own version of it now and again.
And I'm also sure you already know that no amount of "buck up" happy talk will mitigate the gloom.
In fact, there are a few enlightened health pro's who say we should let our bodies wind down every year or so. Get a full-system-flush type of cold, crawl under the covers for a few days and let the demons and other bad stuff bubble to the surface. So you can purge the crud. Evacuate the used-up bacteria and tube-clogs out of your pipes, physically.
And shoo the whispering monsters out of your head.
We're not perfect creatures. We need to sleep, we need to recharge our batteries, and we need to stop and get our bearings. At least once a year.
So don't beat yourself up for the occasional down period. We all have them, and the healthiest folks just roll with it. It's not good to repress this stuff.
It only becomes a problem when you sink into clinical depression. That's the cold, empty state where nothing looks good, and hope is an absurd memory.
I've been there. Several times. The year I turned 30 (for example) I lost my job, my girlfriend and my place to live all within a 45-day stretch.
That shit can wear you down.
Now, I have two things to say about this:
Thing Numero Uno: If you think you're losing a grip on your mental state, seek professional help. Don't head straight for pharmaceutical land, though — give "talk therapy" a try with a real, qualified psychotherapist.
Choose this therapist carefully. You're going to dump every secret you have on them. You may need to plow through a couple to find one that clicks with you (just as you might have to try out several dentists or plumbers to get a good match). (And yes, you should regard this therapist just as you would your dentist — they're not gonna become your new best friend, but they will bring a professional expertise to the table during the time you need them. And you only need to see them until you get your head straight… which might be a short time or long time. Again — just like you may need serious dental work, or just a cleaning once a year. Figure it out.)
Keep in mind the fact that everyone goes through bumpy emotional states. And that the percentage of people who actually do lose it every year is rather small.
That's why talking about your problems with someone who has perspective can be so beneficial — the first thing you learn is that you aren't alone. And what you're going through is not abnormal.
Most of the time, you're probably going to be fine. Even when your problems seem overwhelming. There are tools available to help your brain cope. You don't often come across these tools on your own.
This kind of talk-therapy is one of the few times the "science" of psychology earns its keep — because finding out how others successfully dealt with the same nonsense you're suffering through can change everything. Seriously — often, just discovering that you're not alone in what you're going through, that others have successfully navigated similar troubles, and that the folks who study human behavior and thinking patterns now have really simple (and super-effective) ways to obliterate feeling overwhelmed… can solve much of what's currently holding you back.
A good book to read (while you're waiting for the spring thaw) is "Learned Optimism" by Martin Seligman. I've recommended it before, and it deserves another nod. (The blurb on the back cover, from the New York Times Book Review, starts with "Vaulted me out of my funk…")
I haven't read the book in a few years, but I remember the main lesson well. A study, explained up front, stands out: Someone tested the "happiness" quotient of a vast sample of people, including Holocaust survivors.
And it turns out that, at some point in your life, Abraham Lincoln was right — you are as happy as you decide to be.
This is startling news to anyone lost in despair. Because it seems like you've been forced to feel that way. With no choice.
But it's not the case. The happiness study revealed that you can NOT tell from a person's current attitude what sort of trauma they had gone through earlier in life. People who had suffered horribly could be happy as larks, while silver-spoon never-stubbed-a-toe folks were miserable.
The difference? Attitude. Optimistic people work through setbacks and trauma… while pessimists settle into a funk that can't be budged.
And it's a CHOICE. At some point in your life, you choose to either live in gloom or sunlight.
This realization rocks many folk's boat. Especially the pessimists. They dominate society, politics, business, everything. And they are very protective of their gloom and doom outlook. Invested, heavily, in proving themselves right about the inherent nastiness of life.
Maybe you're one of 'em.
If you are, you're killing yourself, dude.
The guys in lab coats who study this stuff say that heart disease rates are HALF for optimists over pessimists. So, even if you doubt the ability to measure "happiness" — and it is a rather rocky science — you still can't deny the stats on dropping dead from a gloomy ticker.
Now, I am most assuredly NOT a clear-eyed optimist. I get creepy feelings around people who are too happy all the time.
But I do prefer having a good time, and appreciating the finer things in life (like a deep breath of cold alpine air, or the salty whip of an ocean wave around my ankles, or a secret smile from the wonderful woman I live with).
I'm just adept at balancing out the bad with the good.
Being in direct response helps. Lord knows, there's a LOT of bad with every piece of good news in this wacky biz.
Gary Halbert and I had a term we used for years: We're "pessimistic optimists". (Or maybe we're optimistic pessimists. I forget.)
How does that work? Easy.
We expected horrible atrocities at every turn… and rejoiced when we defied Fate and unreasonable success rained down on our undeserving heads.
We grooved on the good stuff in life…
… and just nodded sagely at the bad stuff and moved past it as quickly as possible. Maybe cop a lesson or two as we scurried by the wreckage.
If you focus on the bad things that can go wrong, you'll never crawl out of bed in the morning.
When you finally realize that — not counting health problems or nuclear war — pretty much everything bad that business, or relationships, or politics can throw at you will not kill you… then you can begin to relax.
And eagerly court the Unknown by starting another project.
Have you ever had your heart broken? Hurts like hell, doesn't it. Feels like your life is over.
Well, from my perspective, sitting here at "way past 50" and pretty darned happy, all those romances-gone-wrong that broke my heart long ago look just plain silly now.
And my resulting deep depressions — where I was sure my life was over — are just tiresome lessons I had to get through.
Not a one of those ladies was worth a burp of angst. They were fine people, I'll agree to that. A few were exceptional (and very skilled at certain man-pleasing arts).
But worth a Shakespearean suicide?
No way.
It's taken me a while, but I'm now a certified realist. My youthful idealism has drained away, and my brushes with hate-everything-cuz-it's-not-perfect dogma never took.
And guess what? Contrary to what an embarrassingly huge number of self-righteous folks would have you believe…
… being a realist has not dented my passion for life one little bit.
In fact, it has opened up a whole new world of unexplainable spirituality (which cannot be contained within any formal religion).
I'm not against religion. Let's have no "save my soul" comments here. One of my favorite friends to argue with has a doctorate in theology. And I have many other friends committed to various belief systems ranging from fundamentalist to Buddhist to humanist. We get along because, on a deep level, we understand that true spirituality transcends whatever way you choose to express it or appreciate it.
I loathe black-and-white views of the world. It's a shame that our great country has descended to this "you're nuts if you don't agree with me" mentality… but it's part of the pendulum that's been swinging back and forth ever since we left the jungle.
The far edges of our institutions — political, religious, cultural, all of it — are in spiritual and emotional "lock down". They're sure they're right, they're positive you're wrong, and neither facts nor logic will sway their position.
Mushy liberals seem astonished that anyone would ever not love them, or want to destroy their subculture. Repressed conservatives seem intent on crushing everyone who pisses them off (and that's a lot of people).
It's "whatever" versus "blind obedience". And neither works so hot in the real world. I have no use for dogma, or idealism, or punishingly-harsh rules that have been cooked up by hypocrites.
Hey — I'm in no position to tell anyone how to live their life. I've screwed up plenty, and if I have any wisdom at all, it's only because I've survived some truly hairy situations.
But I don't believe anyone else is in a position to tell you how to live, either.
That's gotta be your decision.
And it's a damn hard one to make.
Fortunately, while I can't tell you how to live, I can move some smooth (and proven) advice in your direction. Take it or leave it… but give it a listen anyway, cuz my track record on successful advice-giving is fairly impressive.
And I'm telling you that having a hateful, brooding attitude will stunt your growth. It will make you a smaller person, a less-wise person, an older and feebler person. And you won't grow. Not spiritually, not physically, not emotionally. Not in your business life, either.
Most people don't want to grow, anyway. Growth only comes from movement and change…
… and the vast majority of the folks walking the earth with us today are terrified of change.
You can't blame them, really. Change is a form of death. Whatever was before, dies. And whatever comes next must be nurtured with devotion and sacrifice.
That's hard. That's a hard way to live, always dying and being reborn.
And because it's hard, it's avoided.
Well, screw that.
I suspect, if you're reading this, you are not afraid of change. But you may not yet understand the power that REALLY giving yourself to change offers.
And that brings us to…
Thing Numero Dos: Goals are all about change.
That's a subtle point many people gloss over. Rookie goal-setters often get stuck on stuff like quitting smoking, or vague concepts like "become a better person".
Or "get rich".
That seldom works. Goals need to be specific… and they need to involve profound change in order to take hold.
Halbert often talked about "image suicide" — the necessity of killing and burying the "self" you are so heavily invested in, before you can move to a new level of success.
I see this all the time in my consultations. Biz owners refuse to do even slightly risky marketing, for fear of damaging their "reputations."
And my question to them is: What reputation?
Unless you're the top dog in your niche, no one gives a rat's ass about what you think or do. No one is looking at your marketing for inspiration or condemnation, because you aren't the guy to look at.
No. What these scaredy-cats are talking about when they say "reputation" is what their family and friends think of them.
And that's a sure sign of a losing attitude. That ain't Operation MoneySuck.
My colleague Ron LeGrand, the real estate guru, is one of the best natural salesmen I've ever met. The guy understands the fundamental motivating psychology of a prospect at a master's level. And he knows that one of the major obstacles he faces in every sale…
… is what the prospect's spouse (usually the wife) will say.
She can nix the sale with a sneer. Or she can nix it in the prospect's head, as he imagines that sneer.
Ron counters both sides of the objection expertly. He encourages the prospect to get his spouse involved in the decision, so she becomes invested in it. Or, he suggests waiting until the first big check comes in…
… and letting the money explain to her about what you're up to.
This is the reality of most people's lives. As much as they want what you offer…
… they are terrified of making a mistake. Cuz they'll pay dearly for it at home (and inside their own heads).
It's a huge deal-killer.
That's why you include lots of "reason why" copy in your pitch — to give your buyer ammunition for explaining his decision to the doubters in his life. However, as Ron knows, the best (and simplest) "reason why" is results.
Money, as they say, talks.
The top marketers seldom give a moment's thought to what a risky tactic might do to their "reputation". They don't really care what people think about them. You can't bank criticism.
I know many marketers who are involved in projects they are passionate about…
… but which bore their spouses to tears. Some (like Howard Stern's former wife) are even deeply embarrassed. But they don't complain too much. Because the money's so good.
Aw, heck. I could go on and on about this. The story of Rodale's shock and dismay at the brutally-honest ad I wrote for their timid "sex book" is a great example. They refused to mail it, because of their "reputation". Yet, after it accidentally did mail, and became a wildly-successful control for 5 years, they suddenly decided their reputation could handle it after all.
The people who get the most done in life are all extreme risk-takers. They embrace change, because growth is impossible without it.
But you don't go out and start changing things willy-nilly.
You need goals.
And you need a plan.
Now, there are lots of books out there that tell you how to set goals. I recently found, in a moldy banker's box, the ad for Joe Karbo's book "The Lazy Man's Way To Riches" that I'd responded to back in 1982. The exact ad! With the order form torn out… it was the first direct mail pitch I'd ever encountered, and it changed my life forever. Joe's book was essentially a treatise on setting goals. And it's good.
It was a wake-up call for me. I'm having that crinkly old ad framed. Can't imagine why I kept it, but I did. Pack-rat riches.
If you can't find that particular book, there are dozens of newer goal-setting guides on the shelves. But they're all based on the same formula:
1. Decide what you want.
2. Write it down, and be specific.
3. Read the list often, imaging as you read that you have already achieved each goal.
What this does is alter the underpinnings of your unconscious. When one of your goals is to earn a million bucks this year, and that goal burns bright in the back of your mind, each decision you make will be influenced.
So, for example, you won't accept a permanent job somewhere that pays $50,000 a year. Cuz that isn't going to help you attain your goal.
The problem is this: To earn a mil in a year, you need to average around $50,000 every two weeks. This is why it can take a while to get your goal-setting chops honed. As I've said many times, most folks don't know what they want.
And they aren't prepared for the changes necessary to get what they want, once they do decide on a goal.
What kind of guy earns $50,000 every two weeks, like clockwork? It takes a certain level of business savvy to create that kind of steady wealth. It doesn't fall into your lap.
What kind of guy makes a windfall of a million bucks in one chunk? That's another kind of savvy altogether.
So there's that to consider.
In that same moldy banker's box, I also found a bunch of my early goal lists. And I'm shocked at how modest my aims were. At the time — I was in the first months of going out on my own, a totally pathetic and clueless rookie — I couldn't even imagine earning fifty K a year. My first goal was $24,000 as a freelancer. And to score a better rental to live in. Find a date for New Year's. Maybe buy a new used car.
Listen carefully: I met those goals. As modest as they were, it would have been hard not to. I needed them to be modest, because I was just getting my goal-setting chops together. And I wasn't sure if I was wasting my time even bothering to set goals.
Let me assure you, it was NOT a waste of time.
The lists I found covered several later years, too.
And what's fascinating is that many of the more specific goals I set down were crossed out — I wanted those goals, but didn't feel confident about obtaining them.
So I crossed them out, and forgot about them.
A couple of decades later, I realize that I've attained every single one of those "forgotten" goals. The big damn house, the love of my life, the professional success, even the hobbies and the guitars and the sports car.
I'm stunned. This is powerful voodoo here.
The universe works in mysterious ways, and you don't have to belong to a religion to realize this. The whole concept of "ask and you shall receive, seek and you shall find, knock and the door will be opened" was well-known by successful people long before Luke and Matthew wrote it down.
The keys are action. Movement.
Ask, seek, knock.
These simple actions will change your life forever.
Back to making a million in a year: Some guys know what they need to do to make this goal real. They've done it before, or they've come close.
Setting the goal is serious business for them… because they are well aware of the tasks they've assigned themselves. Take on partners, put on seminars, create ad campaigns, build new products. Get moving on that familiar path.
I've known many people who started the year with such a goal… who quickly modified it downward as the reality of the task became a burden.
Turns out they didn't really want the whole million after all. Half of that would suffice just fine. To hell with the work required for the full bag of swag.
Other guys don't know what they need to do to earn a mil. So their goal really is: Find out what I need to do to earn a million bucks.
Their initial tasks are to ask, seek, and knock like crazy. And change the way they move and act in the world. Because they must transform themselves into the kind of guy who earns a million bucks in one year.
Right now, they aren't that guy.
So, for example, reading "The 7 Habits Of Highly Effective People" suddenly becomes an "A" task, while remodeling the kitchen gets moved to the back of the burner. Sharpening your ability to craft a killer sales pitch becomes more important than test-driving the new Porsche.
More important, even, than dating Little Miss Perfect. And test-driving her new accessories.
Tough choice?
Nope. When you get hip to the glory of focused change, you never lament leaving the "old" you behind.
It will be hard, sometimes, no doubt about it. Especially when you discover your old gang no longer understands you, or mocks your ambition. They liked the old, non-threatening you. They want him to come back.
But you've changed. And hot new adventures are going to take up a lot more of your time now.
My trick to setting goals is very simple:
Every January 15th, I sit down and write myself a letter, dated exactly one year ahead.
And I describe, in that letter, what my life is like a year hence. (So, in 2016, I dated the letter to myself as January 15, 2017.)
It's a subtle difference to the way other people set goals. Took me a long time to figure it out, too.
For many years, I wrote out goals like "I live in a house on the ocean", and "I earn $24,000 a year". And that worked.
But it was like pushing my goals.
Writing this letter to myself is more like pulling my goals. For me, this works even better. Every decision I make throughout the year is unconsciously influenced, as I am pulled toward becoming the person I've described.
But here's where I do it very differently: My goals are deliberately in the "whew!" to "no friggin' way" range. Mega-ambitious, to downright greedy.
There's a sweet spot in there — doable, if I commit myself, but not so outrageous that I lose interest because the required change is too radical.
I'm pretty happy with myself these days. Took me a long, hard slog to get here, and I earned every step. And I want to continue changing, because I enjoy change. But I don't need to reinvent myself entirely anymore.
So here's what makes this ambitious goal-setting so effective: I don't expect to REACH most of them.
In fact, I'm happy to get half of what I wanted.
There's a ton of psychology at work there. The person I describe a year away often resembles James Bond more than the real me. Suave, debonair, flush, famous, well-traveled… and in peak health. I hit all the big ones.
However, long ago I realized that trying to be perfect was a sure way to sabotage any goal I set. Perfectionists rarely attain anything, because they get hung up on the first detail that doesn't go right.
Being a good goal-setter is more like successful boxing — you learn to roll with the punches, cuz you're gonna get hit.
You just stay focused on the Big Goal. And you get there however you can.
I'm looking at last year's letter. I was a greedy bastard when I wrote it, and I didn't come close to earning the income figure I set down.
Yet, I still had my best year ever.
And — here's the kicker — I would NOT have had such a great year, if I wasn't being pulled ahead by that letter. There were numerous small and grand decisions I made that would have gone another way without the influence of what I had set down.
I didn't travel to the places I had listed. But I did travel to other, equally-fun places. I didn't finish writing that third biz book. But I did position it in my head, and found the voice I want for narration. That's a biggie. That was a sticking point that would have kept the novel from ever getting finished.
Now, it's on power-glide.
There's another "hidden" benefit to doing this year-ahead letter: It forces you to look into the future.
A lot of people make their living peering ahead and telling everyone else what to expect. Most do a piss-poor job of it — weathermen are notorious for getting it wrong, as are stock market analysts, wannabe trend-setters, and political prognosticators.
Yet, they stay in business.
Why? Because the rest of the population is terrified of looking into the future. That would require some sincere honesty about their current actions…
… since what the future holds is often the consequence of what you're doing right now.
If you're chain-smoking, chasing street hookers, and living on doughnuts, your future isn't pretty. For example.
Or if you've maxed out all your credit cards, and haven't done your due diligence to start bringing in moolah, your future isn't nice, either.
No one can "see" into the future for real. But that doesn't mean you shouldn't try.
In fact, it's easy, when you have a little experience in life.
Things you do today will have consequences tomorrow. If you put up a website today for a product, and you do everything you can to bring traffic to it and capture orders… your consequence can be pretty and nice.
Sure, you may get hit by a bus while fetching the morning paper… but letting that possibility scare you off of trying for something better is for pessimists (who, remember, are scheduled for early checkout).
You have enormous control over your future.
And once you realize that, you can set out to start shaping it.
Stay frosty,
John
P.S. HUGELY IMPORTANT SIDE NOTE: If you're one of those people who've been skimming blogs like this… never reading anything carefully and slowly, and digesting what's on the page…
… then I have one more suggestion for you: Stop doing that.
Most of the uber-successful folks I know (and I know a lot) have both skimming skills AND "deep reading" skills. And they know when to use them. You skim to get overviews, which may turn out to be flawed (because you missed something crucial in your skimming). You deep-read when you want to absorb something important, and you need to make the impression of what you read stick in your brain.
Right now, there are readers here who should be seriously considering the courses and opportunities I offer in the right-hand column of this blog. This is the stuff that has launched freelance careers, transformed biz owners into ad-writing monsters, and armed both rookie and veteran entrepreneurs with the fundamentally awesome skills of success. Quickly, and with the surety of proven-in-the-real-world tactics and advice.
So stop screwing around. If you need further help in getting your career going, or in crafting the kind of marketing that will boost profits through the roof… then consider the offerings on this page an essential task in your new list of goals. This is the real deal. No fluff, no nonsense — just honest, solid, proven stuff from a respected veteran of biz success.
Meanwhile, get busy with your January 15th letter.
P.P.S. One of your main goals, if you're a serious entrepreneur and you haven't mastered slamming out world-class copy yet for your bad self… is to GET bad-ass at it as soon as humanly possible. I don't care how you do it — find a mentor, start experimenting with one of the many courses or coaching programs out there…
… or, as I recommend, just join our mastermind. We're going into our TENTH year of it, so we're doing something right.
To get the details, go here.
Give yourself at least the OPTION of deciding yes-or-no, with some background, by going to this page now and seeing what's up. At the very least, read some of the testimonials, to get a taste of how powerful the transformation in your life and career can be when you finally get hip to the stuff no one told you about before.
I'll be checking into the comments here, if you have questions about any of this…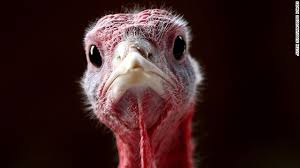 Friday, 2:22pm
Reno, NV
"Something is happening here, but you don't know what it is, do you, Mr. Jones…" (Bob Dylan)
Howdy…
Lots of talk about gratitude these days. There are entire movements (run by schmaltzy guru's in nice suits) centered on getting folks to feel the gratitude, to embrace and become it.
Like it's magic or something.
It ain't.
Knowing how to appreciate the important stuff in your life is a good thing, of course. Being grateful for what you have should be a daily moment, part of being mindful about what's going on around you and within you (and around and within those you love, deal with, oppose and haven't met yet).
Early in my career, while devouring self-help books — I read one Og Mandino for every biz book I read for awhile, just to keep my heart and soul moving forward along with my brain — I even went so far as to acknowledge the non-living things around me.
I would thank a keyboard, for example, for serving me so well when I replaced it. And mean it. Give it a decent burial in the trash, introduce myself to the new keyboard and get back to work.
Same with my shoes, my thrashed car (which needed the encouragement, I can assure you), my favorite pens, and so on. It doesn't even seem silly now… it makes sense to be mindful of the tools that help us do what we do. Astronauts name their shuttles, sailors name their ships, and I assign my beat-up leather coat a personality.
So I'm an old hand at thanking the universe and the things and people around me as I move along.
But a little perspective, please.
For too many business people, there's no real thought given to the notion of gratitude.
They act like just saying the word creates a magical forcefield of wonderment and power.
So we get airline flight attendants urgently crooning over the intercom that if there is ANYTHING they can do to make our flight more comfortable, just ask.
Which is, of course, pure bullshit.
The things that would make me more comfy — like more leg room, wider and plusher seats, and maybe a mickey in the drunk's beer next to me so he'll shut up — are not within their toolkit.
I mean, a foot massage would be nice, too, but even mentioning it would have the air marshals on your butt in a heartbeat.
So why do they even say it?
Sometimes it's just habit, from the old scripts they used to read. The job requirements included big smiles, friendly demeanor even in the face of rudeness, and a steady stream of patter to calm folks down while the jet screamed through the heavens eight miles high.
So even in towns like Reno, you still get the pilots schmoozing about "we know you have a choice when you fly"… when we absolutely do NOT.
And every passenger on the plane knows it. If you're headed anywhere on the beaten track, it's Southwest or the highway.
And AT&T robots love to drone while you're on hold, about how grateful they are to have you as a customer. It's all please and thank you and yes, sir. The gratitude practically drips from the phone…
… but they aren't grateful enough to hire more operators to handle your complaint.
I mean, c'mon, people. Get real. Those 30-minute hold times are planned… to cull the mob down. Just part of the biz strategy created by evil fuckers with big smiles all bubbly with gratitude for your business.
Yeah, get real.
Which is what I always advise entrepreneurs and biz owners to do when crafting their business plans and operating scripts. Don't use the drivel doled out by big corporations when you're creating pitches to your prospect and customer bases. Be real, tell the truth, and don't make promises your ass can't fulfill.
The worst are businesses that hire some PR firm to write up a "mission statement". This is all the rage every so often, as the MBA schools recycle old tropes on doing biz. Not understanding what a USP is, and possessing no clue on how to actually deal with a prospect or customer, dazed biz owners will spend a lot of time and money positioning a statement out that is supposed to "define" the "culture" of the joint.
So we get lots of vague "the customer is king" and "you're the boss" crap… which sounds great, but is just blabbering babble if not put into action.
Just like your old drinking buddy who would swear on his mother's grave to pay you back for the ten-spot he borrows when he needs it…
… but, of course, has no ability to bring that promise along with him into the future, because he spends every dollar he makes, can't plan to save his life, and gets offended when you become that asshole who wants his money back.
Being true to your word is a vague concept without real meaning. Stop bugging me, man.
If you decide you want to shine at customer service, then DO IT.
Don't talk about it.
Don't slime me with your bullshit sincerity and grandiose promises.
Just be really fucking good at customer service. The word will get out, trust me.
Think about this, and about your relationship with gratitude.
Yes, you're VERY thankful to the grubby dude from the garage who drove out to fix your car in the rain. At the time he's getting things done, and you're sensing you're gonna get out of this ordeal after all, you want to hug him. And you say, over and over again, how grateful you are that he exists.
Yeah, yeah, whatever.
You're not grateful enough to invite him over for Thanksgiving dinner, are you? You gonna help him move to a new apartment next weekend? Go watch the big game with him at the garage?
No, you're not. Your main tool is expressing your gratitude, by saying it over and over.
But once you're off on your way, he's a distant memory.
A nice twenty buck tip gets oodles more mileage than another heartfelt handshake.
He may even go out of his way to rescue you the next time you run into a tree, remembering how monetarily grateful you were.
On the other hand, he may demure and not come at all, if he's all creeped out over your slobbering hugs of impotent gratitude.
Lying is lying.
The small lies in life set up the big ones.
Nobody trusts nobody these days, for good reason — trust is and always has been earned, one act at a time.
You can't just announce that you're trustworthy and have it mean anything.
In fact, one of the old street maxims is: Take whatever the guy says, and figure the opposite is true.
In biz, the client who brags about money not being a problem… has a cash flow problem.
The colleague who talks big about trust is screwing your spouse.
The accountant who has a mission statement centered on "serving the client" is embezzling.
The joint is filled with liars.
This means there is always one darn good way to stand out in even the most crowded, cutthroat market out there.
Just be honest, without making a big damn deal about it.
In fact, don't even bring it up.
Don't bullshit your audience, and don't try to front-load your reputation with promises you can't fulfill.
Your audience will let you know what your "real world" reputation is, soon enough.
Don't be like that pilot blabbing about choices when there aren't any. He is announcing to everyone that he is, at best, a mindless corporate shill. And if he wanders into the cabin during the flight and tells you something about not worrying, everything's just dandy…
… you will be excused if your next act is to look for a parachute.
Consequences matter.
Stop lying to yourself, to others, and to your business.
Yes, to your business — it may not be a living, breathing thing, but it still operates in the corporeal world, just like the rest of us.
Don't turn yourself into a lying shit-heel, just because you want to sound all corporate-like.
It matters.
Real gratitude has teeth, and is connected at the hip with action. Not bluster.
Thanks.
No, really, thanks.
Stay frosty,
John
P.S. Make sure you check out all the goodies available in the right hand column here. My books and courses make excellent Christmas gifts, you know…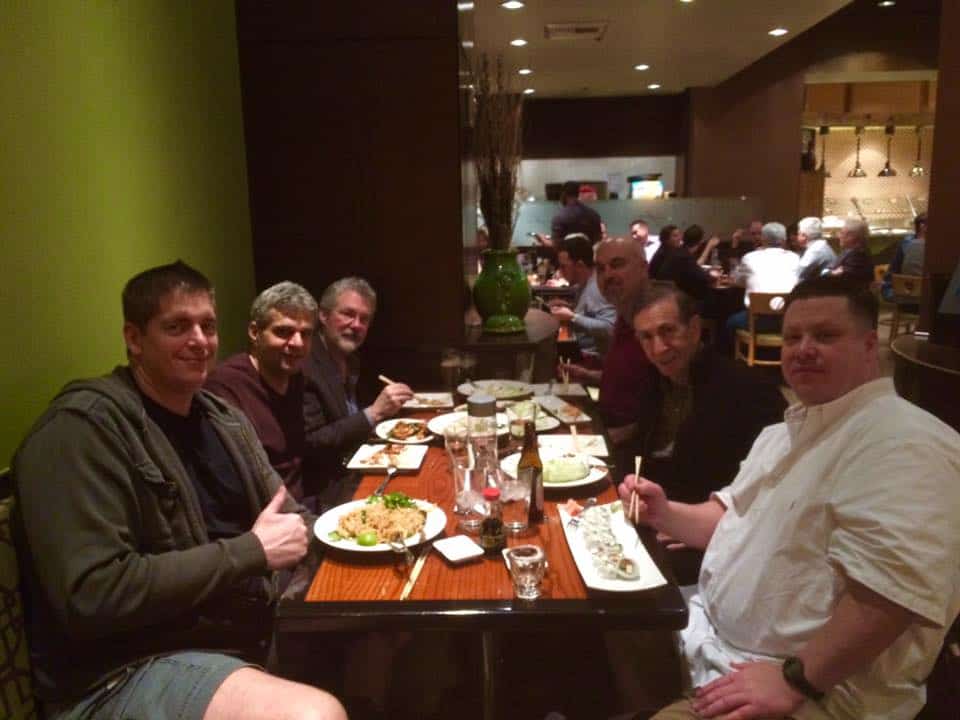 Sunday, 7:38pm
Reno, NV
"My social life's a dud, my name is really Mud…" ("Talk Talk", Music Machine)
Howdy…
Quick story: If you're in business, you've got problems.
Problems are just front-loaded into the game.
Sales surge, then disappear.
Results vary, seemingly at random.
Once-reliable resources flake out, easy gigs turns into time-sucking nightmares, and things can just go south without warning.
Shit has a tendency to hit the fan.
Entrepreneurs love the freedom of owning our own biz, but when problems hold us back and relentlessly harsh our mood…
… it ain't fun no more.
Well, guess what?
Savvy biz owners and professional copywriters
have a secret weapon.
It's called "getting some freaking help when needed."
Or, in more polite terms, "tapping into the solutions, resources and brilliance of a trusted network".
You know. The almost voodoo-like magic of being in a high-end mastermind.
I've been hosting (along with my biz partner Stan Dahl) an intense, "get things done and in motion" mastermind for around 10 years now.
It's exclusive to entrepreneurs and the folks who support them (like copywriters)… and it's VERY INTIMATE.
We only allow a maximum of 16 members to attend any meeting… because of the personal attention paid to everyone.
It's not your usual casual gathering, either.
Nope. The whole operation is run "hot seat" style…
… which means the entire group digs into everyone's (including yours) situation and gets busy with real solutions, breakthrough plans, and the kind of resource help that only happens when you're playing with the Big Kids (who have the experience, reach and success history to know something about biz).
We actually get things done. As in outlining specific steps to take the next day to get moving on your goals. With accountability to the group.
And results ensue.
This is serious masterminding, for folks serious about putting their life and biz on the fast track to happiness and wealth.
The group I host has heavy hitters in it, and also folks just now emerging from their "rookie" period as a pro or entrepreneur.
They all get answers to questions that have held them up, solutions to problems that plague their bottom line, fresh alternatives to living the best life with the best business practices possible, and more.
Just to drop names, some of the guests who've visited during past meetings include Joe Sugarman, Jay Abraham, Dean Jackson, Joe Polish, Bond and Kevin Halbert, Jon Benson, Brian Kurtz and a hall-of-fame lineup of "A List" copywriters like David Deutsch, Kevin Rogers, Harlan Kilstein and David Garfinkel.
Plus, of course, I personally moderate each and every single session. You're in the hands of some of the best (and most successful) marketing minds alive.
We've got a meeting coming up soon. (We host one every four months, like clockwork, and have for the past decade.)
It's easy (and painless) to find out if you're a candidate for joining.
Just go here to get the details. (Click on "Platinum Mastermind Group".)
Then, simply click on the single link there, and we'll guide you through the no-obligation process of helping you decide if the group's right for you.
It's fast.
And yes, you're in charge.
No pressure, no BS…
… and if you choose to come along, you'll get a personal call with me before your first meeting…
… just to make sure you're comfy and hitting the ground running the minute you enter the room.
There are other masterminds out there.
Some are pretty darned good.
This one, however, is unique, with a years-long track record of transforming people's lives and businesses…
… because we don't dabble in theory or casual networking or elaborate presentations or any of that time-wasting stuff.
We just get down to the business of making your biz work.
Using all the experience, knowledge, skills and resources we have to share.
Again, no pressure.
You'll enjoy the process of discovering whether you're a good candidate or not.
And you get our full attention the moment you join.
Go get started, already.
Maybe I'll see you at the next meeting.
Stay frosty,
John
P.S. The above photo was taken after one of our meetings in Las Vegas, just a couple of years ago. That's Brian Kurtz (the guy who turned Boardroom, Inc into the powerhouse it is today) across from my old pal and marketing legend Joe Sugarman… with Big Jason Henderson (the email expert we go to when we run into problems) across from my dear, late buddy and A-List copywriter Scott Haines (who we all miss terribly). Stan and I are at the end of the table.
Just an example of the over-the-top talent you'll be elbow-to-elbow with at the meetings.
See if you're ready for a spot at the table with us… by going here to fill out the quick survey. 
We'll get right back to you.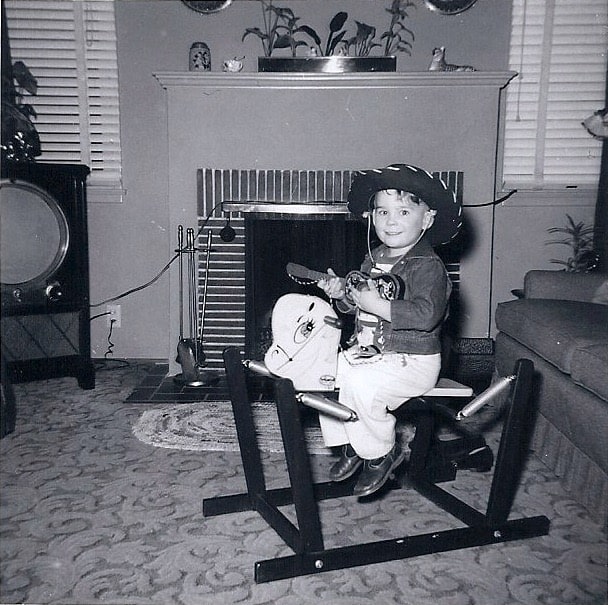 Monday, 2:01pm
Reno, NV
"Now I'm sitting here, sipping at my ice cold beer, lazing on a sunny afternoooooooon…" (The Kinks, "Sunny Afternoon")
Howdy.
File this little piece of consulting advice under the "WTF Were You Thinking?" Department: I frequently encounter entrepreneurs (usually the struggling kind) who confuse "working" with activity.
When they finish a project, for example, the sudden evidence of fresh free time startles them — somehow, inside their head, they feel they "should" be devoting every waking moment to the gig.
So they dive immediately into the next job.
This is so wrong.
You're not a machine.
You need downtime, and lots of it — that's where the creative process flourishes, and your overall energy levels recuperate.
The top performers in all niches jealously guard their free time, and greedily devour it with gusto.
Here's what they know that you keep forgetting: The harder you work, the more down time you require regeneration and recovery from the stress.
However, (and here's the real trick), the more PRODUCTIVE you yearn to become…
… the more you have to respect, guard and cash-in your time AWAY from the work.
One hour of writing after a 20-minute walk and an hour-long nap will be HUGELY more productive than six (or ten, or 100) hours of sleep-deprived "forcing it" work.
Every writer I know has tried to force copy during an overnighter at least once…
… and ended up tossing ALL of it in editing, and starting over.
Forcing it is an excellent way to miss a deadline and ruin your career.
You simply cannot cheat on the biological bill that comes due each day — nutrition, zzz's, plumbing maintenance, exercise and brain stimulation.
Maybe in the future, you can have your head put in a glass dome and keep it fed with tubes so you can skip some of the physiological requirements of being human…
… but I'll still put my hour's worth of writing (after the walk and nap) up against whatever crap you produce in that state.
You're a complex organism.
Stop pretending being a workaholic is some kind of heroic adventure.
It's not.
It's slow suicide and a waste of life-force.
The equation is very simple: Nurtured productivity > forced effort.
Got it? Good.
Now go take a nap, and order my book when you wake up and get back to pursuing your dreams…
Stay frosty,
John
P.S. No, seriously, order my book. It's just to the right of this column, a nice big icon to click that will take you instantly to the correct Amazon page.
Okay, you lazy ass. Here's the link, so you don't have to scroll to the right…
P.P.S. Yeah, that's me in the photo. Mid-fifties, back when naps were NOT to be missed, no matter how urgent is was to play another song on the guitar as your horse ambled off into the sunset…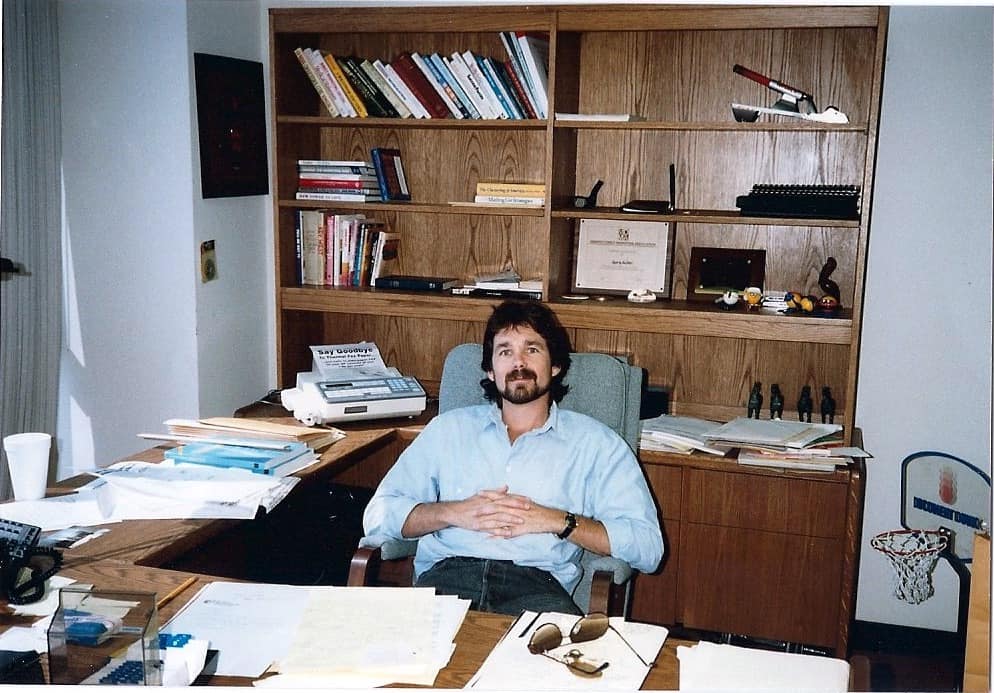 Thursday, 12:26pm
Reno, NV
"Ch-ch-ch-changes, turn and face the strange…" (David Bowie)
Howdy.
Let's have an uncomfortable discussion, what d'ya say?
Let's talk about the dirtiest word most adults know: Change.
Here's the thing about change: Learning how to become a functioning adult is hard, as in requiring every shred of skill, talent, brain power and ability you possess.
And when you "arrive" (however you define it — get a job, get hitched, get pregnant, get out of jail, make a fortune, whatever) you're kind of exhausted from the effort…
… and you really don't want to go through all that crap again.
And then the world changes around you.
Dammit.
In our lifetime, that change has been dramatic, jarring, frequent and brutal. Very little of what worked for you even 5 years ago is still viable. The music on the radio sounds like static, people stare at you when you dance, and your job can be done faster and better by machines.
You think I'm talking about the generation just ahead of you, don't you? All those clueless old fucks slowing you down and mucking up the vibe.
But here's the truth: No matter how hip you are right now…
… in a very, very short time (much too soon to be fair), YOU will be the one desperately grasping for a clue (and holding up the line because you're slow).
I marvel at my Pop's life (he was vivacious and awesome until finally checking out at 95). Born in the Industrial Age, dug foxholes in Belgium saving the world from the Hun, witnessed the birth of the Nuclear Age, tried to ignore the Cold War while keeping his head low and raising a family, and we spoke via Skype every week for years. On his PC.
He was impressed with his new HD teevee (you can see the blades of grass in the outfield!), read every page of  the newspaper every day (but fact-checked the editorials on Google, the lying bastards)…
… and if we all had to go live in caves for awhile after the space aliens bombed us back to the Stone Age, he would have been the guy you'd want in your tribe (cuz he knew how make stuff and fix machines).
Mostly, though, I now sympathize (finally) with his sense of wonder of how the details of life keep changing, making his prior assumptions and habits almost criminal (though he tried to keep up, separating his recyclables and watering on odd days). He was never bitter, and revealed a enviable patience with punk tailgaters, ESL customer support, and rude clerks.
And, following his example, I actually relish the way my former talents and abilities become obsolete (and even mocked) as things change, and change again.
There's a core sense of "self" that includes a Zen attitude of living well no matter what Life hoists on your ass, and working on what you do well…
… that only seems to become evident as you get really old and decrepit.
You shrug off the bad shit (like modern pop music, which just objectively sucks the big one, I mean, c'mon, people), and adjust your own groove as you go (so you aren't in the way of the punks in Daddy's Beemer determined to die on the highway in a flaming pile-up).
The key: Don't fight change. It's gonna happen, and you're gonna get grazed at best, wounded and left behind at worst.
You are not required, however, to change your "core" self…
… unless you're a bigot or so dangerously stupid that you need to shut up and listen more.
Change is a bugger. It's like that rogue wave that even the most experienced surfer can't handle — it arrives without warning, defies the natural laws you've learned to navigate, and seems to have it out for you personally.
It doesn't.
The universe is wired to fuck with old animals in unpleasant ways.
Accept that, and do your best, and cultivate your sense of wonder and joy.
Everybody's ticket gets punched sooner than they'd like. The ride may seem long and never-ending at times, but it ain't.
Hope you're enjoying this bitchin' autumn weather.
Go tell someone who deserves it you love them, will ya?
Stay frosty,
John
P.S. If you haven't devoured my two books on Amazon, you're just cheating your bad self of a stone-cold advantage in life and biz that your competitors are probably using to beat you over the head with.
They're both fast yet exhilarating reads…
… and if you bother to read the reviews about them, you'll see that the benefits pile up fast.
Stop missing out already.
Go here and here to scoop them up. And enjoy!
P.P.S. Yeah, that's me in the photo…
… just after I'd taken over the Big Desk at Gary Halbert's office on Sunset Blvd in Hollywood. Like 30 years ago.
For me, looking at that smiling nutball with the out-of-control hair reminds me of the radical changes that have happened since. Both glorious and heartbreaking.
But I embraced change, and even sought it out, even back then.
What a great ride so far…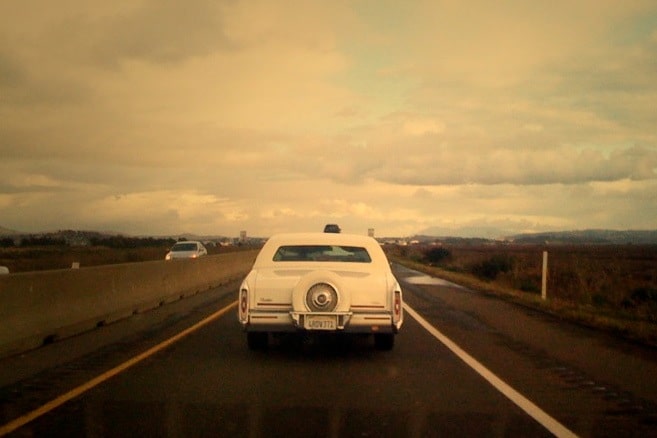 Tuesday, 3:23pm
Reno, NV
"Under my thumb is a squirming dog who just had her day…" (Stones)
Howdy.
I'm republishing this off-beat rant, cuz it's been one of the most-discussed and helpful posts I've written over the years.
And it's a totally counter-intuitive take on a subject most biz books not only ignore, but aggressively seek to dismiss.
Yet, in my decades of consulting, I see it bubble up in nearly every entrepreneur I meet at some point.
So, enjoy another nugget from the archives:
Friend…
Do you suffer from the heartbreak of envy?
Are you jealous of friends and colleagues who attain success, while you continue to struggle?
Would you like to learn a simple cure for feeling inferior to others?
Well, then step right up…
Here's the story: I grew up with the definite impression that ambition was a moral failing. The operative phrase was "Don't get too big for your britches"…
… which was a cold warning to anyone who dared attempt to rise above their (vaguely defined) place in life.
And one of the greatest joys was to gleefully watch the collapse and humbling of the High & Mighty. I believe there's some evolutionary fragment left in our systems that wants a solid check on keeping folks from leaving the pack.
Now, if you risk failing and succeed, that's great.  We were there for ya the entire time, Bucko. Rooted for ya. Got yer back.
I think our innate need for leadership allows for a select few to "make it" without hostility. And, as long as they provide whatever it is we need from them — protection, entertainment, intellectual stimulation, decisive action, look good in a tight sweater, whatever — they get a pass.
But we seem to have a ceiling of tolerance for others moving up the hierarchy too fast. Whoa, there, buddy. Where do you think you're going?
And when the unworthy grab the brass ring, it can trigger a hormone dump that'll keep you up all night.
Because, why did HE make it, when he's clearly not the right dude towin.
This is totally fucking unfair, and makes ME look bad now.
The lucky creep.
I hope he screws up and gets what's coming to him…
And so on.
I've felt it, you've felt it, the nicest person you've ever met has felt it. Humans are constantly comparing themselves to others, and we do not like it when Mr. Envy comes a'knockin'.
Dan Sullivan (of Strategic Coach) has a good take on this: He suggests you stop comparing yourself to others… and instead, compare yourself to yourself.  Get happy with the progress you've made from wherever you were before. Don't allow your brain to start measuring how short you came up against your lofty dreams, or other's success. (Which is what most folks do.)
I like that tactic.
However, I have another one I've been employing ever since I began my solo career, so many decades ago.
It works, and I think you'll like having it in your tool kit.
Back then, as a raw rookie, I was dangerously inept. And woefully inexperienced and unprepared for the tasks ahead of me.
Had I allowed my Inner Scaredy-Cat to win the argument, I never would have left the house to go snag my first gig.
Worse, as I moved into inner circles (at joints like Jay Abraham's offices), I began to encounter other writers my age and younger… who were light-years ahead of me in every category. Fame, skill, wealth…
… and especially that precious sense of feeling like you earned your place in the world and belonged there.
Mr. Envy showed up frequently, and occasionally I would find myself secretly wishing for these guys to fail.
I mean, why them and not me yet?
The bastards were too big for their britches…
But that wasn't gonna work. If I wanted to earn my OWN place in the world, I realized I needed to knee-cap Mr. Envy, and lock that demon away somewhere forever.
Because the better way to look at things…
… was to congratulate these guys on their success, learn from their adventures getting there, and encourage even more success for them.
There was, I knew (once Mr. Envy was muzzled), plenty of room for everybody in the writing game…
… and the other guy's success didn't impact my own even a little bit.
In fact, once I selflessly began networking with them, they helped me out.
It was win-win, all the way.
Still, though…
… that nagging sense of "Gee, I wish I was him" kept lurching back into my head. I wanted to be an MTV rock star, a drooled-over novelist, an infamous international lover, a frequent guest on Larry King (this was a long time ago, folks), David Letterman's best friend, a gazillionaire with no worries about rent or…
And that's when I stumbled on this extremely cool CURE for envy.
I'm sure I nicked it from some other source, somewhere…
… but I haven't been able to find it explained anywhere else.  Maybe I really did invent it.
At any rate… it works.
Wanna know what it is?
Okay. Here is my…
Super-Potent Envy Cure: When you find yourself wishing you were someone else… or at least in their shoes, enjoying all the great stuff they seem to be enjoying…
… just imagine being inside their skin — really inside them, being them — for 5 minutes. 
Dealing with everything that makes them who they are.
And then see if their life still looks so good.
Most envy comes from a lack of something, perceived or real. When you're broke, the dude with two hundred bucks in his checking account looks like a winner. When you're desperately horny, the guy getting laid all the time looks like the hero of a 007 novel. When you're being ignored in your market, the mogul with the big business machine looks like a cushy gig.
This is where your street-level salesmanship comes in. (Which is what I've been trying to share with y'all over the past 13 years here in the blog.)
Great salesmen lead better lives. Not because they sell lots of stuff…
… but because they live in the real world. 
You can't be efficient selling when you're hobbled with a belief that the world (and everyone in it) "should" behave a certain way… or you wish they would.
Naw. You gotta be hip to how people actually operate.
So you take off the blinders, and peek behind the masks, and get to know your fellow high-end primates REALLY well, from deep inside their hearts and minds.
This raising of the curtain — shocking at first — will actually make you love people more…
… while also helping you understand why they do what they do.
You'll understand why good people do bad things, why bad people do good things, and why the inner life of everyone around you is unique.
And while you love your fellow beasts…
… once you feel comfy with yourself (because you're finally going after your goals and engaging in your own rollicking adventure in life)…
… you won't want to spend even a full minute inside the skin of anyone else.
Because it is CREEPY AS HELL in there.
I love to read autobiographies and biographies. (Or skim them, when they're horribly written.)
It has changed my outlook — and my petty jealousies — to learn the real story of the people I once idolized, and often wished I was living their life.
Wow, does it ever change your outlook. Especially when you discover the wicked little secrets that fueled their motivation to attain whatever it is — fame, acclaim, wealth, accomplishments — that triggered your envy button.
The novelists loathed themselves. The movie stars craved adulation like junkies. The great lovers were joyless asshole sociopaths. The wealthy barons were infested with sick needs.
Big men still pitied themselves over Mommie's inattention. Forceful leaders were quivering lakes of insecurity. Debonair social stalwarts harbored unquenchable dark desires.
Yes, there are folks out there who succeed without secret vices and immature cravings.
They're also boring as hell. And you'd be screaming for release after ten seconds inside their skin. (Many have just been unusually successful at quashing their sweaty-palmed desires. In fact, the boring ones are often sitting on the nastiest payloads of demons. See: Every Bible-thumping politician recently caught with hookers and drugs.)
You want wit, a lust of adventure, forceful opinions and a knack for winning in your heroes?
I do, too. But I've learned to like them despite the roiling mess of complexity coursing through their veins.
In fact, I embrace it. I like my heroes flawed — it brings out the luster of their accomplishments.
It also highlights the elusive (and quickly disappearing) moments of satisfaction they seek.
You're alive. You are here on this earth with a ticket to ride that expires (sometimes sooner rather than later). You may wish you had a better set-up… finer bone structure, a thicker mop of hair, more muscles, more impressive genitals, bluer eyes, a rich uncle with you in the will, whatever hang-up is spoiling your enjoyment of life…
… but the simplest way to attain lasting happiness is to let your dumb-ass desires drift away, and get jiggy with who you are now, and what you've got to work with.
It's kind of Zen, and it takes effort to get there. But it's worth it.
You can't be happy all the time, but you can actually enjoy the down times, too, once you change your basic orientation from "I wish" to "Here I am".
Some of the most satisfied people I know are butt-ugly trolls who have learned that natural beauty is fraught with negative side effects (and not worth pursuing)…
… and that, at the end of the day, what really counts is what you bring to the table in terms of being a quality human being.
I've known a MOB of successful people in my career (including many of the most famous and infamous "bigger than life" legends in business). I've been friends with them, been let in behind the scenes, and hung out long enough to see underneath the mask.
And I wouldn't want to spend 5 minutes inside any of their skins, ever. 
I like who I am, with all my faults and all my regrets and all my inherent stupidity. I fit well inside my own skin.
And — though it took a VERY long time — I earned my place in the world. Really earned it.
Nothing happened from wishing, or cheating, or relying on luck.
Naw. I blundered my way into the Feast of Life. Utterly fucked things up along the ride…
… but kept learning from mistakes, kept cleaning up my messes and fixing what I broke when I could, kept trying and growing and staying true to the goals that resonated with me.
That's all I had going for my sorry ass.
We're all pathetically flawed. All of us, from James Bond on down through your neighbor who just bought the new Jag (and won't stop gloating about the deal he got).
Nobody gets out of here unscathed. You can't live without making mistakes and stepping on toes.
And yes, sometimes you will get too big for your britches, when you're going for the gusto. When it happens, buy new ones.
Stay frosty (and true to yourself),
John
P.S. My recent reads include the autobiographies of Keith Richards and Christopher Hitchens.  Keith's may be the best-written of all-time — he's a brilliant storyteller, used a writer who knew him for decades to help collect his thoughts coherently… and he is tough on himself. Hitch bares all, but can be a bit long-winded.
The key to biographies is NOT to settle old scores, or try to spin your existence so your legacy looks better. Screw that nonsense.
The key is to spill the beans, relentlessly. Lift up your mask, raise the curtain on your demons, cop to your trespasses.
And share the juicy details. The story is not the broad overview, but the detail. You lived it, dude. I wasn't there.
What happened?
P.P.S. What biographies or autobiographies have you liked?
And let us know, in the comment section here, how you've handled envy (good or bad) in your life.  Along with the realization that your fellow passengers on this whirling planet are one scary-ass species…
VERY Special P.P.P.S. While not exactly an autobiography, my book "The Entrepreneur's Guide To Getting Your Shit Together" reveals a ton of behind-the-scenes adventures and insider advice aimed straight at the tender beating heart of the struggling entrepreneur.
Get your copy now, either as an ebook or in paperback. For a few measly bucks, you'll be ushered into a front-row seat to see how I stumbled upon the amazing result-getting lessons of great marketing…
… and I guarantee you'll laugh your ass off along the way.
Get it here: "The Entrepreneur's Guide To Getting Your Shit Together".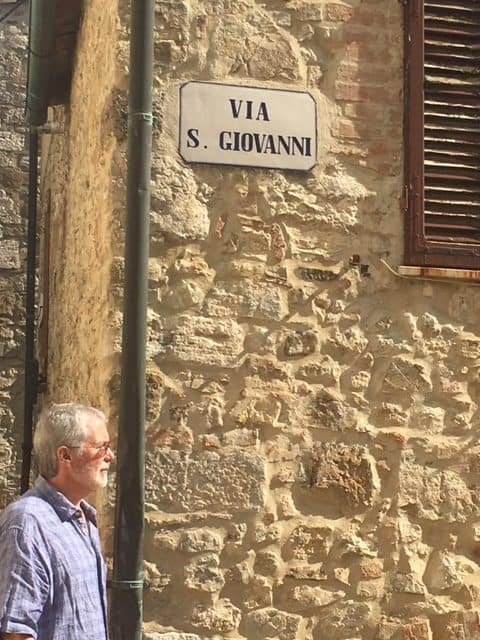 Wednesday, 11:22am
Rome, Italy (yeah, I'm on vacation)
"Wither goest thou, America, in thy shiny car at night?" (Jack Kerouac)
Howdy…
I've been asking people, lately, what I consider a great question: "Is there anyone in your life who could write your biography?"
Most folks never think about their legacy.
The writers I know all do, of course, though few take the time to work up an autobiography (beyond the blurbs we use for promotion). You gotta be really full of yourself to think you're worthy of a book.
Still, it's a question to ponder. Who in your life knows you well enough to tell the tale?
I have no one. Because I've moved around a lot, and had radically different sub-plots in my life many times that brought in new batches of friends and cohorts, leaving prior ones in the dust.
There are folks who could tell you intimate things about me, within a limited "chapter" of time… but never the whole story, as an overview. Childhood, youth, the middle years, geezerdom. Each of these eras are like separate John's, completely different people.
Guys like Keith Richards and Mick Jagger have been close their entire lives, from late childhood on, because of the band. They may not know all the details of each other's tale, but they could hold forth with pretty decent accuracy on the main themes.
I have a cousin who married his high school sweetheart, and they have that kind of relationship — total lifetime knowledge of each other. Maybe, at one time, that wasn't so rare. Now, it seems almost quaint (at least among the circles I run in).
I guess you can count yourself lucky if you have someone who could pen a relatively factual obituary for you, today.
The flip side: On the other hand, I could write the biography of MANY friends…
… because I've practiced the simple tactics from Dale Carnegie's "How To Win Friends And Influence People" for most of my life.
I ask questions, and then follow up with more questions. I'm interested in how people live, how they make decisions and how they handle the consequences. What their happiest memories are, what their darkest days were like, how they got here from there.
It's not magic. It's empathy, combined with a genuine interest in other people. It's easy to get someone to tell their life story, when you simply ask them.
It's not done all at one shot, either. You need to spend some time together, share some history, earn the trust required to divulge the juicy secrets.
And, because you don't betray confidence, you never share what you hear capriciously. You simply know more about certain folks than even their other trusted pals do. But your reputation as a person capable of keeping secrets is solid. It has to be.
As a writer who needs to understand how people operate, this is a main tool. Empathy, plus interviewing.
And here's the Big Secret: So few people know my entire story… because they never ask.
They'll wax prolific on their own tales, when asked. But they never ask bac. Most are just too overwhelmed with living their own lives to care about anyone else's, and it's understandable. Others are genuinely uninterested in how others live.
But most just don't know how to ask. They confuse respect for privacy with refusing to go deep.
Back in college, I had a great prof who forced us to go into the community and get an old person to tell their tale. It was an anthropology class, and we would have flunked without doing it.
It was freaking great. These oldsters — ignored, forgotten, in the way — lit up when asked about their lives.
No one had ever asked before.
And the tales told were fascinating, like the best novels you've ever encountered. War, loss, love, discovery, travel, horror, insight…
… all the rough and tumble intricacies of a long life were there.
It opened my eyes, tell you what. I was young, full of myself, obsessed with the now-relics of a Boomer existence (sex, drugs and rock and roll, mostly).
Yet, these folks who came before me went through similar periods (swing, prohibited booze, flappers, illicit sex)…
… and then entered new chapters, usually family, job and generational upheaval. It all made sense.
It was like glimpsing my own future, told from the past.
Just saying. We get so deep into ourselves, we forget to pop our heads out of our ass ever so often to see what's going on with everyone else.
Life is a gorgeous, horror-filled wonderland, relentlessly bombarding us with incoming drama, tragedy and comedy.
Those who get to enjoy/endure it for many years are the lucky ones.
And the tales told are never boring, when you know how to translate them.
For a marketer looking to succeed, this is the key to the kingdom.
Stay frosty,
John
P.S. If you've followed me for any length of time (here on the blog, in my books, or on social media) you know I frame my advice on being successful within stories.
I do it, because that's how ideas stick. We're hard-wired to listen to stories, and remember the good ones.
If you're interested in the lessons I've learned about success and living large (from a very long career at the roiling edge of life and biz)…
… then you'll be interested in this.
You can thank me later.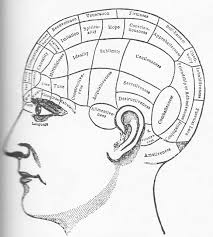 Saturday, 1:25pm
Reno, NV
"It's game over, man, game over!" (Corporeal Hudson, "Aliens")
Howdy.
Folks who've followed my ramblings and rants for a while know that I've had a healthy, life-long love of psychology. Both the academic discoveries, and the street-level revelations that only savvy, old school salesmen ever discover.
And that's the useable stuff. The insights and tactics that work in marketing, for example. And in dealing with people (who, as you well know, can be whacky and illogical at the worse times).
So here's one piece of what I call Psych Insights that may help you at a very fundamental level.
Dig: I've hung out with — and learned a lot from — a number of professional psychologists.
Most are whacked (with personal lives in complete disarray)…
… but it's like knowing an insane plumber who can nevertheless fix any pipe problem you have.
You don't judge the guy you let into your brain's plumbing by his whackiness, but by his ability to help you.
Anyway, Gary Halbert also shared my fascination with shrinks, and even had one in his inner circle for a few years. (We tried, and tried, and tried to help him get an entrepreneurial project going… but, you know, he was just too caught up in the academic mindset to "get" marketing.)
This particular shrink really understood the territory of human behavior and belief, though. (He'd spent so much time inside people's heads, he could recognize your particular neuroses before you opened your mouth.) (Yes, you're neurotic. Get over it. We all are.)
What I learned from him (and other shrinks, both the good ones and the close-to-being-committed-themselves ones) gave me awesome persuasion tools to work with in ads.
But I also learned a lot about living well, too.
Here's just one example: Generally, you can divide everyone you meet into two main camps:
They either believe the world is mostly safe…
… or mostly unsafe.
This seems obvious until you start realizing how this belief is the foundation of just about every decision people make in their lives.
Experience will affect your outlook over time, of course…
… but that fundamental belief usually remains.
I grew up considering the world mostly safe… with lots of caveats.
This meant we were fearless about getting ourselves into tough spots as kids, as we tested and retested our boundaries and abilities to deal with dangerous (and often idiotic) situations. I discovered there really are lots of unsafe corners in the world…
… but I also discovered that you can build new skill sets that help you deal with the danger.
The kids who were too terrified to follow us into adventures never learned much about avoiding getting hurt. They missed out on both the skinned knees and the confidence of having survived yet another brouhaha.
The bruised-but-better-equipped kids went off in one direction in life, and the scaredy cats went off in the other direction. Forever.
In marketing, there are many audiences who fall into one or the other of these two camps…
… and realizing this can make your communication with them massively more effective.
The self-defense market loves paranoia, for example. Golfers who buy lessons are often positive the game hates them and course designers personally created sand traps to gobble up their shots. (Seriously.) And the "find romance" markets are full of folks who, usually out of fear, delayed their entry into the mating game.
Some markets — like guitar lessons — don't fall into either camp.
Other markets may need a bit of research first to figure out this "first step" in understanding them…
… but knowing where the majority are helps you start your copywriting journey off in the right direction. (Diet markets, for example — most prospects have been burned over and over again by fads and BS, which makes them distrustful. However, workout markets are inherently more positive about change.)
You don't bully the fearful, and you don't coddle the fearless, basically. Just this insight alone will help you go deep into closing pitches that work shockingly better, simply because you're speaking directly to your prospect's main belief system. 
Never assume anything about your market, without researching and garnering enough real info so you would bet your ass on being correct.
Safe.
Unsafe.
Two completely different directions in attitude, communication and influence.
Hope you're having a great summer…
Stay frosty,
John
P.S. Most of my books are filled with insight on how to deal with your fellow humans out there in the gnarly biz world.
"The Entrepreneur's Guide To Getting Your Shit Together" is an excellent place to start. Grab your copy here.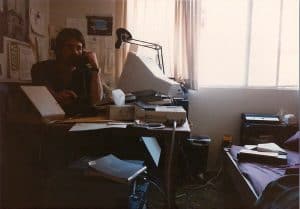 Friday, 12:30pm
Reno, NV
"I'm handy with the love and I'm no fool, I fix broken hearts, I know I really can…" ("Handyman", Jimmy Jones)
Howdy.
There's a lesson here somewhere: I use a certain well-known phone company for my Interwebs access, and over the years I've learned…
… not to trust them.
Their customer service is all talk and no action. Everything I've wanted done has required multiple calls to agents who sound nice, promise immediate action, apologize profusely for past transgressions…
… and who then proceed to fuck up the simplest of transactions.
I gotta believe some of them are doing it for spite, just because they're bored.
The others are simply incompetent fools.
Anyway, the better customer I prove to be, the worst it gets.
I pay my bills on time, and never bother to try gaming the system. Which means I occasionally get mired into obsolete billing models, where I'm paying more for less.
And when it's discovered by some agent while she's trying to un-fuck whatever the most recent mess is, they act like it's my fault I've been ignored and abused.
In their world, any customer who does not obsess over their phone bill, constantly fussing with the options and sucking up the deals, is complicit in any bad deal that develops.
Sigh.
I just want the phones and Web to work.
So, you know, I can do my job, and help civilization progress another iota along the slow crawl to oblivion.
I don't buy things on sale, because that's a sucker's game — I buy what I need, when I need it, and happily pay more for a fair value.
In other words…
… I'm a high-end, diamond-plated, near perfect customer.
Which, in the phone company's eyes, makes me a chump to be exploited, over and over.
Shame on me, I know.
I toss everything they send me, except the bill. I don't trust them to do the right thing in any deal they offer, and I will bolt for the first hint of a competitor who has better customer service…
… when and if such a competitor arrives. No luck so far.
I went through this in the 90s with first Gateway computers, and then Dell. I've bought a couple dozen computers in my time, and I always get the most hot-rodded model possible. Add on every gewgaw and dangling option they've got (and then add some of my own).
But I require good customer service. At first, Gateway rocked. Nurtured me through every new computer buy, and were there for me when the occasional problem rose.
Then they did some finagling with their model, and thought "Hey, why are we paying so much to staff the customer service division? Let's cut 'em all loose. That's the FIRST place to save real money." And they ditched their super-excellent customer service department. Sent it all overseas, where non-English-speaking folks struggled to even answer the damn phone when you called.
After a lengthy battle to get them to fix the shoddy-ass new computer I'd purchased, I was done.
Went over to Dell, their main competitor. And, for a few years, I got great service again.
Then, some shit-for-brains MBA weaseled his way into the hierarchy and gutted their customer service.
Not "cost effective", you know.
With a monopoly — like the cable company (which I hope is swallowed up by a passing black hole soon) — you can get away with Soviet-style customer service (or lack thereof). At least, until other options appear (like abandoning cable altogether and just finding shows elsewhere online) (or, God forbid, finding something better to do with your limited time on earth, and eschew TV altogether).
Meanwhile, don't you DARE treat your customers like the Big Dogs do. Entrepreneurs are closer to the action, and should know that finding ways to keep that sliver of a percentage of your best customers happy can bring in a fortune.
Chasing the mobs of looky-lou's who are dead broke and prefer stealing your content anyway is a fool's errand (which is all too common in biz today).
Know where your real wealth comes from. Hint: It's quality, not quantity.
Some of the more successful entrepreneurs I know have the tiniest lists imaginable…
… but those lists are stuffed with the best customers any biz could wish for.
And they trust each other.
They've earned it.
Just think about it, as you ignore customer service for another day.
That sudden draft of cold wind is another opportunity leaving your world for better prospects elsewhere…
Stay frosty,
John
P.S. For more insight to making customers get all excited about giving you money…
… be sure you're armed with the right info. Start here…
P.P.S. Yeah, the photo above is me, back at the beginning of my freelance career. First big computer buy. This was in the mid-80s, way before Gateway or Dell's computer-shipping concept was even viable.
I had this computer put together piece by piece — a bulky monitor (orange dots on a black screen only as the interface), two IBM floppy disc drives stacked (and we're talking REAL floppy discs, 5-1/4″), and a slooooooow dot matrix printer. I had to load DOS, then load the word processing software (MultiMate, now extinct)…
… and then load up a blank floppy to work on.
It was like being on the flight deck of the starship Enterprise, though. Just amazing technology. The prior day, I'd been writing my ads on an IBM Selectric typewriter. If I wanted copies made, I had to drive to the "copy making place", usually a small printer. Nobody had Xeroxes in their home office at that time.
You laugh, now — but back then, this was the height of computerized entrepreneurialism.
I've been around the block a few times. It's been a blast, but also very disorienting at times. I mean, my iPhone has more computing power than NASA used for the moon shots in '69. Stunning…