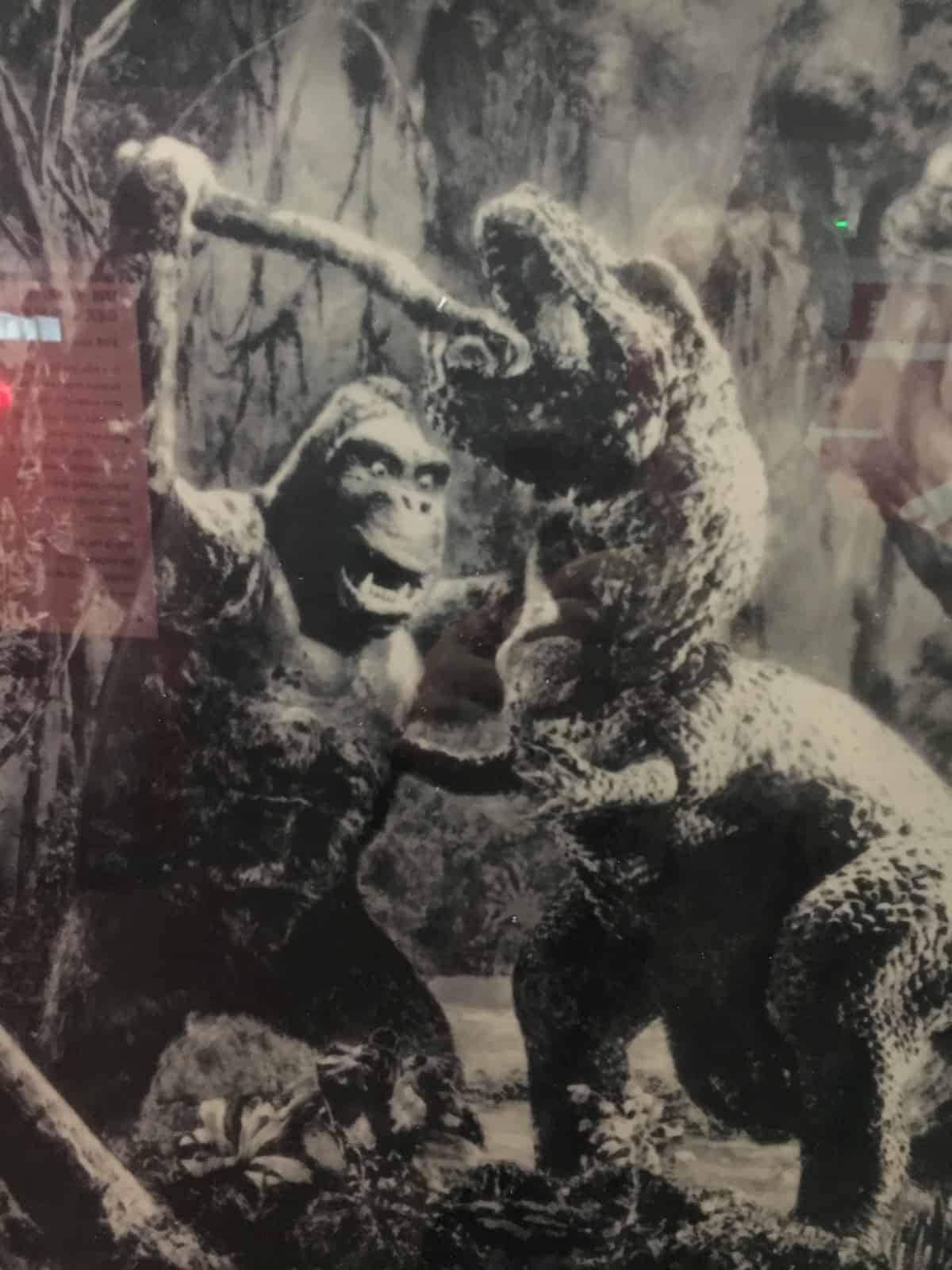 Friday, 12:35pm
Las Vegas, NV
"Hey, watch this…" (Famous last words of a drunk redneck)
Howdy…
Quick lesson in competence and incompetence.
Which are about a hair's width apart in your brain, even if you refuse to admit it.
Here's the lesson:
Just because you rock at one thing does NOT mean you are competent in everything (or anything) else.
Sounds obvious, right?
Isn't, to most of your fellow humans.
Examples abound: Doctors (who got through years of freakin' medical school) are well-known chumps when it comes to financial matters, falling for the worst-designed scams imaginable. High school jocks who figure their on-field athletic skills are preparing them for a wonderful adult life often have a rude awakening headed their way. Marriage counselors (especially the good ones) are typically already divorced a few times.
And entrepreneurs who conquer one marketing medium (say, Clickbank) assume they're bulletproof…
… and gleefully murder their wealth by cluelessly wandering into a new biz model (where they're quickly eaten alive).
And yet people never stop assigning all kinds of savvy and skills to experts who have shown absolutely zero competence to support such laurels. (Looking at you, TV political pundits.) (And you, Mr. Marketing Guru with a nice smile but nil real-world experience.)
Why do we do this?
Mostly because we crave real experts, honest heroes, and genuine leaders so much, we're willing to overlook little things (like reality) and cross our fingers over outcomes.
The alternative is to, you know, become competent yourself and — ick — take responsibility for your decisions and actions.
The very best biz owners are like the best stand-up comics — they become self-aware, know their weak areas, and laugh about them.
And never pretend they're something they're not.
I am very, very good at what I'm good at, for example.
And what I'm not good at, I absolutely suck at.
Which is why I surround myself with folks who are good at what I'm not good at.
Your network of pals, colleagues, friendly enemies, experts, and partners should be diverse, self-aware themselves, and deeply experienced. You don't have to become BFFs with your tech guy, but you do need to "connect" on a real level…
… so your values, ethics, lifestyle preferences and long-term goals are aligned and headed in the same direction. (Not surprisingly, this often does result in lifelong friendships… but it's incidental.)
This Is Rule #1: Don't try to "go it alone" for the long run.
The more successful you become, the more you'll need a network to support you.
And the more successful you DESIRE to become…
… the more your network needs to be truly competent and front-loaded with massive experience (which they've learned from, not merely gone through).
Most of the folks you'll meet in your journey through life will be incompetent at most of what they do.
And oblivious of it.
As an entrepreneur, you are no longer "one of the crowd".
Your needs change immediately, your exposure to risk skyrockets, and the degree of "adventure" you experience goes off the charts.
If you do it right, that is.
Learn to judge your colleagues by what they do, not what they SAY they'll do.
Arrogant, cynical braggarts are hiding something.
Shake off your natural inclination to assign competence to them (cuz they're demanding you do so), and instead, take responsibility for your decisions by knowing your limits, and surrounding yourself with real experts who fill in the gaps.
Okay?
Okay.
Stay frosty,
John
P.S. Have you ever glanced at the testimonials piled up on Amazon about my book "The Entrepreneur's Guide To Getting Your Shit Together"?
Some of the most famous folks in marketing and advertising give the book a solid thumb's up. Looky some of the more recent ones from regular entrepreneurs, too:
"11 Really Stupid Blunders You're Making With Your Biz & Career Right Now."
Just enter your name and primary email address below and we'll send you the new report right away.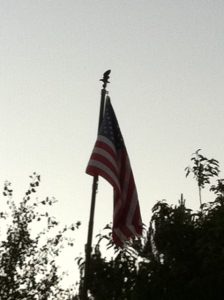 Tuesday, 11:22pm
Reno, NV
"I'm a long gone daddy in the USA…" (Bruce.)
Howdy…
For most folks in America, July 4th is about picnics, blowing shit up, and toasting the gutsy nature of our country.
Born in defiance and battle, prickly and belligerent and idealistic, with built-in endless (and often absurd) political arguments…
… we've somehow made the grand experiment last a couple of centuries and a half.
For me, though, the real victory of the joint isn't in the details of elections or legislation, or the question of how exceptional we are or aren't as a culture.
Nope. My own pursuit of life and liberty has always balanced on the First Amendment…
… particularly the parts about freedom of speech and freedom of the press.
That's the beating heart of this place. That's the saving grace.
For every writer here… novelist, copywriter, journalist, blogger or disgruntled "letter to the editor" ranter…
… there is a long, gruesome pedigree of ancestor writers who were prosecuted or erased or bullied into silence, stretching back as far as history goes.
We're so spoiled here with freedom of speech, that many naively believe it's an essential privilege that, of course, is the rule and not the exception.
Yet, the opposite is true.
Even today, the right to speak or write about what's on your mind remains curtailed, risky, and forbidden all over the planet.
Even here, the struggle to get to this point — where you and I can write "fuck" without fear of censorship or a visit from The Man — was an ongoing battle that claimed careers and lives of contemporaries.
I grew up owning banned books (from the notorious Grove Press, which insisted on publishing every author banned in the U.S. throughout the latter half of the 20th century), watching authorities destroy comics like Lenny Bruce and artists like Jim Morrison, and being pleasantly dumbstruck when respected magazines like The New Yorker finally began printing formerly-prohibited words like "motherfucker" in their articles.
It's not just about swearing, or about sex, or even about the never-ending brawl between Puritanism and libertarianism.
Much deeper than that.
The offensive language and unhinged rants now common online are just a price to pay for the more important victory of Free Thought over censorship.
All those past writers and wannabe scribes, muzzled and cowed into submission or silence over the past eons, would weep with joy at the lack of control by The Man over what we think and write. Never mind the wonders of electricity, air travel, the InterWebs, the buzzing gadgets that dominate modern life — the real jaw-dropper is our ability to use our minds unfettered by outside authority.
It's a shame folks here take it all for granted. That's how you lose these kinds of privileges.
The offended classes gather power, see freedom of thought as a direct threat to that power, and wage constant war against it.
Most folks have no use for too much freedom — it's kind of scary, full of challenges to their belief systems and ideologies and traditions.
And I'm all for having the sense to pull back a bit in situations where speaking like a drunken sailor will cause folks to clutch their pearls or faint. I'm fine with a little cognitive dissonance, where we pretend that kids have never heard a bad word before, or that "decent" literature and movies can be great art.
But do not infringe on my right to enjoy Shakespeare and Twain and George Carlin and Henry Miller without hiding (all have been banned or censored at some point in our history).
And I will write whatever the hell I choose to write, whenever I choose to write it.
We all have to pick our battles in life. Writers tend to be an introspective, introverted bunch who aren't so hot with manning the barricades…
… which is why it took nearly the entire arc of civilization's history to reach this point of unfettered free thought.
So we modern writers owe it to the ink-stained wretches of the past — our professional ancestors — to embrace, defend, and heap glory onto the practice today.
This kind of freedom was never a guaranteed deal.
The Founding Fathers argued about it, and current governments elsewhere still get queasy even considering letting nutballs like us off the leash, with no way to stop our brains from thinking way outside of the box.
Dangerous stuff.
I realize that many of my fellow citizens would be just fine with a few shackles on writers here and there. For them, other battles are more important. And that's fine…
… as long as these nay-sayers keep losing that argument.
For me, the real fight of the past few generations — the fight worth dying for today — is freedom of speech. The unconditional freedom to think, and write, whatever goddamned crap I feel like writing about…
… whether it's the next Great American Novel or just a funny post on social media skewering uptight jerks.
Or even another ad that raises eyebrows.
Yes, there are a few restrictions still. I'm okay with having a few legal lines that shall not be crossed (because they cause real harm, not theoretical harm).
But the restrictions should remain rare.
Hearing harsh language won't damage your brain, no matter how freaked-out you get over it.
Being exposed to foreign ideas won't change your biology.
And stumbling upon writing that offends you won't cause civilization to crumble.
I'll toast the First Amendment today, and every day afterward, for the rest of my life.
It was worth blowing shit up for. It's worth every knock-down fight that has happened, and if more fighting is required, sign me up.
For all the faults and missteps and foibles of my country's existence…
… I still allow myself to get choked up over Old Glory.
Because she flies over my continued ability to be the kind of writer my ancestors could barely dream of being.
Free.
Fuckin' A.
Play ball.
Stay frosty,
John
P.S. Hey — make sure you've got my books with you when you go off on holiday.
You can order them right now, in the right-hand column here. The digital versions will be in your digital hands immediately, too… no waiting…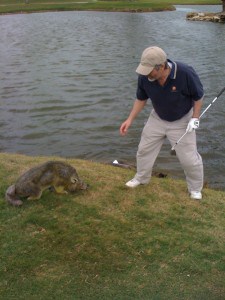 Sunday, 3:45pm
Reno, NV
"Mongo just pawn in game of life." (Blazing Saddles.)
Howdy…
A while back, I published a series of posts on Facebook under the theme "How To Win An Argument".
I started to repost them on FB…
… but then thought: Why not just bundle them up into one blog post?
Plus, include the updated insights (and comments) I've had since then.
What a great idea!
Below is a mildly-edited collection of that series on winning an argument. I didn't save the dozens and dozens of comments from the first time I ran the series on Facebook…
… and that's a shame, because it was a great thread, full of other lessons.
For example: The easiest way to get a whole bunch of folks frothing is to talk about (a) sex, or (b) their belief systems.
They go nuts when you challenge their crusted-over, nailed-down-tight beliefs on how things ought to be.
As you'll see below, I just laid out my views on how to handle people who want to argue and how to define "winning" for yourself…
… and that just pissed off some folks.
Even discussing arguing inflamed their knee-jerk need to argue.
They argued about arguing. 
They just refused to accept my premise that most folks see arguing as a form of fisticuffs, with only winners and losers.
It's humorous, ironic, and illustrative of how whacko (and vindictive) human beings can be.
Also, as a marketer, it's informative — especially if you want or need to introduce some form of argument or alternative view into your advertising.
And, yes, this entire series is very much aimed at marketers.
Great ads seldom argue, though they may be pushing buttons right and left. The psychology is subtle, but awesome.
Just remember: For most folks, arguing isn't about persuading. And that's just a waste of time.
So, without further ado, here's that series. Love to hear your comments… even if you wanna argue:
How To Win An Argument, Step 1: The primary rule is simple — never argue back, when your goal is persuasion.
No one, in the history of humankind, has ever changed their mind because of an argument.
When cornered (logically or physically), humans dig in and will sacrifice wealth, health and dignity before admitting they're wrong.
They WILL occasionally change their minds, if they're just plain wrong…
… but not because you demolished their belief system with crap like logic and debate moves.
They change because of an internal epiphany that is akin to death/rebirth.
As in, waking up in the middle of the night realizing what a doofus they've been, defending the undefendable. The cognitive dissonance just catches up with you, and you no longer want to expend energy
So, Rule #1: If you want to "win", never engage in an argument.
[My comment, mid-way through the fray in the Facebook comment section,
after being lectured by some rage-a-holics on how to properly (and sometimes physically) demolish a debate opponent:
"Interesting that several comments here reveal a complete misunderstanding of how to WIN an argument — not just humiliate your opponent (and create a new enemy)."
"It's a big difference. I guess this little tutorial is needed, badly. Negotiation and persuasion are NOT part of our default equipment, folks."]
How To Win An Argument, Step 2: Now you need to DEFINE what "win" means to you.
Is it to persuade the person you're up against? That's gonna require some deft moves (which we'll discuss later).
Often, however, there may be an audience you want to persuade — so you're actually playing to the crowd. (Give your opponent enough rope to hang himself, in that situation, to win the meta-discussion.)
Or, you may be genuinely interested in other points of view (or acquiring intel on how the opposition operates).
Traditional, undisciplined arguing is just a shouting match with childish rules (first one to cry or leave flustered loses). The goal isn't to persuade, but to spill blood either emotionally, intellectually or physically.
And no one's mind is changed.
Not engaging the argument doesn't necessarily mean splitting, though.
You just need to clearly understand WHY you're in this situation, and WHAT you want out of it.
This simple moment of defining your goal will help you with every single subsequent decision. ("Art Of War" aficionados — and chess players — will happily lose every single battle up to the last one, for the victory. But you need to know what "victory" means for you. Being stubborn — the first clue you're dealing with a rookie — may win the immediate round, but ruin all future moves.)
[
My comments in the fray for Step 2, after being mocked for bringing up the book "Art Of War" (an ancient Chinese treatise on conducting warfare to win):
 "Once you get your Zen game on, coming up against someone who uses stubbornness as their main tactic will become a moment of joy (and easy, quick victory)."
"BTW: If just shutting him up is your goal, mockery works best. I don't recommend this, cuz it can lead to fisticuffs. You 'win' by shutting him down, but 'lose' by having your teeth knocked out."
"Mockery works as a reframing tool — you discern the ape-brain fear behind his anger, and turn the conversation on that. The focus instantly becomes his fear and his reaction to being mocked over it. Few humans can avoid sputtering and regressing to infantile states when their deepest shame is publicly ridiculed. Very, very dirty trick, and probably you deserve whatever happens next if you use it."
"Important: Being 'armed' with tactics that win without persuading is a huge responsibility. It's like becoming skilled at martial arts, and you ARE responsible for the consequences of superior firepower. This is why knowing your goal is so critical."
"Don't get distracted by recent situations you've been in, guys. This is all pretty simple — for an easier life, and better marketing tactics, don't argue…
… and get clear on what you consider a 'win'. It can be win-win, win-lose, or no-play (or any of many other results). The keys are (a) to be conscious, not get sucked into mindless time/energy-wasting exercises in futility, and (b) to further your own goals."]
How To Win An Argument, Final Step: Okay, you realize that arguing isn't persuasion, and you've defined what you want out of the situation. This is equal to (a) a reality check (so you stop doing what doesn't work)…
… and (b) goal setting — the fundamentals of growth.
Next, you use the tools that DO work — which just happen to be the same tools great salesmen use to persuade skeptics to buy.
You disarm anger, reframe the context (so you're not wallowing in the stuck-in-one-place psychological wastelands that stubborn people like to fight in)…
… and "come in through a side door" (as old school salesmen like to say).
You don't engage head-on, you ignore irrationality, and because you're so clear on your goal, you take your ego out of it.
Use the old improvisational theater tactic of never being negative yourself: Say "Yes, AND…" while relentlessly moving things toward the discussion you actually want to have.
(That improv trick keeps live, unrehearsed comedy sessions from ending in a sputtering mess. If your partner says, "Oh, look — a UFO just landed", you don't say "I don't see anything. What the fuck are you talking about?"… because by responding that way, the improv ship has crashed. You've killed the session, leaving both of you with no place to go. The correct response is "Yes, and look who's getting out — it's your grandma and dog Manfred!" or something that keeps the flow going, allowing both of you to remain engaged.)
If you've ever been in the presence of a master negotiator, break down what happened.
Probably: Resistance was soothed, bonding occurred, and you likely found yourself moving off your position and agreeing with him…
… even if you began on opposite sides.
In short… you "win" an argument by reframing what "win" means, so that you exit the nobody-wins context of belligerence (keeping your ego out of it), using your salesmanship chops to find common ground, bond, navigate the mostly-unconscious landscape of your opponent (to avoid hot buttons while simultaneously teasing his positive emotional needs)…
… while relentlessly and patiently move toward your goal (whatever that is).
This is why great salesmen live better lives. They understand human behavior, so they always know what's "really" going on, and they have skills to consciously persuade or redirect even irrational, emotionally-discordant folks to a better place. Where good things can occur.
At the very worst, you will never feel the angst of having gone through a useless shouting match (cuz you have self-permission to disengage at any time, since a "win" for you should include not feeling your blood pressure go up a single notch).
And by realizing that a classic argument is almost never about what it looks like it's about on the surface, you can control where the situation ends up.
So, take your ego out of it, define your desired results in terms of reality, and be a good salesman.
Make sense?
You can disagree with me on any or all of these points.
Just know that this is insider tips from a veteran sales pro who learned it all the hard way, and honed the skill of persuasion in the front trenches of the real world. My client list has included some of the most stubborn and argumentative bastards to ever walk the earth.
Learning to wrangle them to where I needed conversations to go was essential, and these lessons saved my butt many times.
Love to hear your take on the matter, of course, in the comments section below.
Stay frosty,
John
P.S. Have you ever wondered what it would be like to be personally mentored by me?
I take on a few folks every so often for mentoring through private phone calls (or Skype). It's pretty stunning how quickly you can move up a few notches in your field by having all your questions answered and your biggest problems solved. It happens fast.
Best place to find out if one the 3 simple mentoring opportunities I offer might be right for you…
… is right here: www.carltoncoaching.com.
Go check it out.
And while you're readying…
… imagine what your life might be like with a guy like me on your side…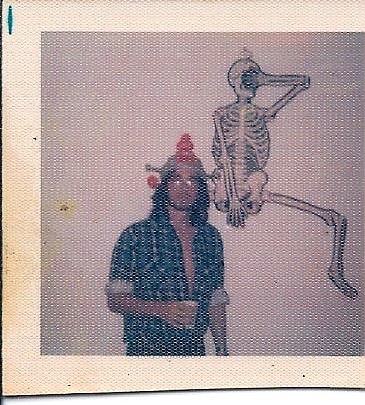 Friday, 10:25am
Reno, NV
"I can't sleep, cuz my bed's on fire…" (Talking Heads, "Psycho Killer")
Howdy…
I've been studying happiness just as long as I've obsessed on becoming successful in biz…
… and you know what?
The two barely intersect at all.
I wouldn't want to spend two seconds inside the skin of most of the richest people I know. They're miserable. They never have enough to fill the bottomless need that fuels their quest for "more".
But I'm not smug about it.
We all share the same basic malfunctioning default system bug — when we're sad, we crave happiness…
… and when we're happy, we're either unconsciously looking for ways to fuck it up, so we'll be sad again…
… or we're terrified that we're missing something that will take it all away.
Silly humans.
Pure happiness is unsustainable. It's an outlier emotional state, requiring some fairly substantial hormone dumps from glands that simply can't supply vast amounts.
Zen thinking tries to get us into a more reasonable contented mode.
Moderation is sustainable pretty much forever, with the right mental tools and a little breath training.
But the human brain loathes moderation, and craves excess.
It's a bug in the system.
I'm leery of anyone who promises too much joy, especially if they're selling it.
And yet, the suckers line up to quaff the nasty brew in endless lines.
Being human is hard, in this concrete jungle.
But given the choice between wealth and contentment, I'd choose the latter every time.
Now, that is. As a young man, busy chewing up scenery and consumed with lust, I danced near the edges of bliss and despair as much as possible, and sneered at those who would harsh my wild swings.
Life blows by in a blink, folks.
You'll never quite figure out the meaning.
But it for sure ain't unbridled wealth.
Beyond accumulating what you can spend in a hot-blooded lifetime, you're mostly wasting your time.
You disagree, of course…
Stay frosty,
John
P.S. That blurry photo up top is me, in my arrogant twenties, mocking death. It was Halloween, somewhere in the murky depths of the seventies.
Fun times. We thought they'd last forever, as life continued to lavish energy, fun and health upon our undeserving heads.
Now, the photo is just a reminder to watch my diet, exercise more, and avoid dying as best I can.
Take care of yourself, you.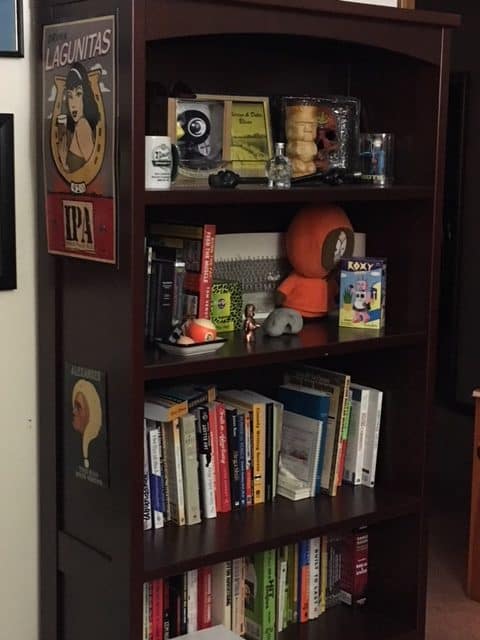 Tuesday, 12:36pm
Reno, NV
"… and succeed in changing the world." (Dale himself)
Howdy…
I'm about to reveal that book I taunted you with in our recent email exchange.
But first, I want to really lay it on thick how important this is.
I've made a habit to practice what I learned in this book ever since I first read it some 30 years ago.
And it's never failed to work.
I'll go to parties where I don't know anyone, and within minutes have someone sharing secrets about themselves they've never told anyone before. 
And they'll consider me of such high quality, that they are almost desperate to become my close friend.
Yet, they don't know a thing about me. I haven't shared anything about what I do, who I am, what I have to offer.
I simply practiced the tactics I learned from this book…
… and let the magic unwind. 
And frankly, I see the LACK of these simple skills a serious reason why so many entrepreneurs fail. 
They simply do not understand the fundamentals of good salesmanship…
… which do NOT start with you lecturing to your prospect. Or sharing details of your life, or your desires and goals.
Nope.
The magic starts, and ends (with a sale), inside your prospect's head. 
It's incredibly important to the sales process…
… and even more so now that we do so much biz online.
In person, these skills work like crazy.
Digitally, they STILL work like crazy. My emails, blog posts, Skype calls and everything else is front-loaded with them.
Okay, time to share:
The book (again, called The Salesman's Bible by savvy insiders) is Dale Carnegie's "How To Win Friends And Influence People."
You've heard of it. Maybe you even read a bit of it.
Certainly, you're heard jokes about it. People have been mocking it since it was first published. The headline alone (suggested, I believe, by ad legend John Caples) has spawned a thousand mimics, both seriously and satirically.
Doesn't matter.
All books are TOOLS. You use them, to absorb the info and strategies and tactics. They are your hammer and nails, the most fundamental tools in your kit.
Keep the book hidden, if you like, if you're afraid someone might laugh at you.
But read it, several times.
And get the oldest edition you can find. As I mentioned in the email, Dale's heirs have decided they know more than he did (despite not living the life of a salesman), and screwed around with the copy.
I prefer the older editions. The one I first read was from the 1930s.
I just checked on Amazon. You can buy a 1981 version (pre-heir screwing up) for around $40. Or get one of the new digital versions for a few bucks — do that, if you must.
But get hip, regardless. 
Oh… and there's a FREE book here for you, too.
Next post down…
Stay frosty,
John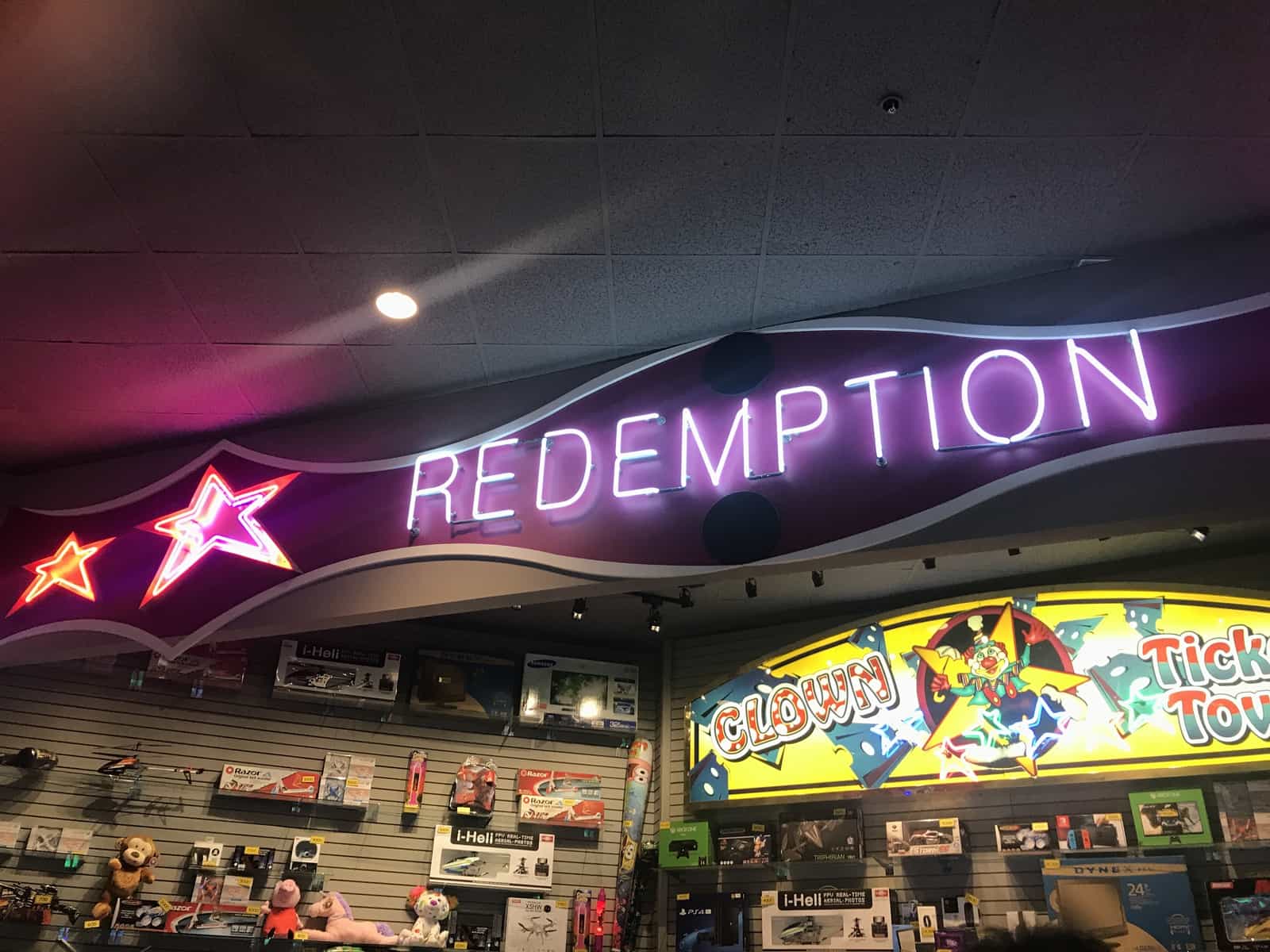 Monday, 7:01pm
Reno, NV
"There is nothing that cannot be achieved by a man who refuses to listen to reason" (Gary Halbert)
Howdy…
I was going to slap a quickie book on Amazon for you…
… stuffed with all the advice, shared wisdom, tactics and strange asides I've been assaulting folks with lately on my Facebook page.
But then I thought, "screw that".
Why not just give the book to you here?
For free?
And that's what I'm gonna do.
Hey, it saves me a ton of editing and detail work (which I loathe).
Title:
Brain Farts, Psych Insights, Strange Tales
& Goddamn Good Advice 
The "bad Uncle" rantings of the most ripped-off and respected copywriter alive.
Table of Contents:
Chapter 1: The Big Damn Jenga Game That Is Your Future
Chapter 2: The 3 Types Of People Who Will Be Fucking With You Your Entire Life
Chapter 3: Respect Brilliance, And Brilliance Will Respect You
Chapter 4: Wait — Does Carlton Still Consult With Regular People?
Chapter 5: No Good Deed Goes Unpunished
Chapter 6: The Genius Of Operation Money$uck
Chapter 7: The Best Way To Learn From Mentors
Chapter 8: What's Your Excuse?
Chapter 9: The Small Stories That Do The Most Work
Chapter 10: Becoming Mr. Persuasion Expert
Chapter 11: Where To Find The Eternal Truths Of Great Copywriting
Chapter 12: The Simple Tactic That Opens Doors For You Every Time
Bonus Chapter 13: When Logic Sucks
Introduction
Folks complain to me all the time about the length of many of my posts (especially here in the blog).
Well, fine.
Here's a nice quickie book full of very short chapters...
… all of which nevertheless pack a vicious punch of insight and savvy.
You can read it in 11 minutes, unless you're a plodding reader (like me). (I like to dawdle along, savoring the writing.)
Anyway, it's free, so you don't get a big, deep introduction.
Just enjoy…
Chapter 1
The Big Damn Jenga Game
That Is Your Future
Today's Brain Fart Lesson: We all get lost sometimes. 
The longer you live, the more it happens.
Even after you've succeeded, and nailed down your spot in the hierarchy (whatever it is, biz, family, team), you will never stay in one place.
The universe likes to screw with us, treating our plans and lives like a big Jenga game.
The occasional collapse is inevitable.
So it's not necessarily a bad thing to wake up one day and realize you're all lost again. It happens.
The only constant will be yourself, smack in the middle of all the melodrama, tragedy and chaos of a normal life. (You can ramp up the intensity of everything once you become an entrepreneur, too, so be prepared for a more jolting ride.)
Lost, found, lost, found.
Lost.
Found.
For me, a nice Zen approach to the ebbs and flows of life works.
It's only when you freak out and panic that you get REALLY lost.
Remember who you are, and what you've survived… and why you're here in the first place.
You have a purpose. It will sometimes shimmer just out of easy reach…
… and it will sometimes be in your face, like a flash bulb.
When you're lost, it's barely a dot on the horizon, and you're not sure you even know what it is anymore.
Stay frosty. Keep calm.
No one gets out of here alive, but during the ride (however long or short it is) you've got control of the script.
This is what your network is for.
When you're feeling lost, reach out. Don't curl up and suck your thumb.
You're normal. This shit happens. There is a way out (there's ALWAYS a way around a bad spot…
… even if it's not the solution you've hoped for). If you have medicine to take, take it. If you have to limp back to the beginning and start over, limp back and get going.
The universe, as capricious as it can be at times, respects movement.
Good luck, and carry on.
When you find love, cherish it.
When you stumble into chaos, fight.
Above all, keep moving…
Chapter 2
The 3 Types Of People Who Will Be Fucking With You
For Your Entire Life
Dept. of Adventure Junkies United, memo #38: I've lived long enough to realize there are basically 3 distinct types of people:
Those who crave living through adventures, like crack addicts seeking peak thrills.
Those who love adventure, but get as much enjoyment out of reliving them as they do going through them.
And those who avoid adventure at all costs.
We call that last group "Safes", meaning they play life safe, seldom straying anywhere near The Edge (and never, if they can help it, peeking over into the abyss).
I don't have many acquaintances who are Safes. They don't do well in my world.
I've spent most of my youth in the first camp. As kids, we dared Life to actually kill us as we fell out of trees, explored dangerous caves, jumped across roofs and rode bikes at speeds that drove our eyeballs back into our brains.
As a teen, it just got ridiculous. I have yet to see a "kids go crazy" movie that comes close to the wild-ass stunts and death-defying idiocy we performed on a regular basis (and that includes Animal House, Porky's, Dazed And Confused, and any other one you can name).
And once I reached legal age…
… well, I'm not gonna discuss it here. Let your imagination run wild. It won't come close to what we pulled off.
However, as I've mellowed a bit, I've backed off of experiencing adventure first hand. I just don't heal like I used to.
Plus, it's now as much fun to kick back and relive those memories with old pals as it was to generate the memories in the first place.
The top writers of the world all fuel their existence with raw adventure while young…
… and then write about it as they totter away from The Edge, glad for the experiences, ecstatic to have survived, and happy to have some pals around to share the tale with.
I feel sorry for the adrenaline junkies I've known — those poor souls who live fast, but never seem to have a story to tell. It's all about the hormone dump, the internal chemical rush.
I get it. I know that flush of excitement over physical feats of insane boundary-testing very well…
… but it was just a side perk of the experience.
Mostly, I was after the STORY — the essence of doing something outrageous, living to tell the tale…
… and then TELLING the tale. And telling it with skill.
It's important to understand these starkly different categories of people. You shouldn't trick Safes into crawling up the side of a tall building downtown after a night of boozing. That's not nice, and they won't appreciate it.
The story they'll tell is what a total asshole sociopath you are for making them do that shit.
And be wary of wandering off with the adrenaline junkies, if you're not part of that tribe. They tend to die young.
And if you're a writer…
… well, cherish the adventures you've had, make your bucket lists of adventures not yet realized and go after it…
… and keep honing your story-telling chops.
There's nothing worse than sitting through a poorly-told tale, no matter how rousing the story COULD have been if shared with some pizzazz and skill.
One of the first things I reveal in the Simple Writing System is how to tell a story. It's critical for anyone wanting to reach the next level up in biz (where all the Big Bucks and true happiness lives).
And — big treat — I'm going to personally teach a very special SWS class that begins the first of May, this year.
There won't be very many spots available, cuz I like to keep my classes small (so I can really get to know you and offer personalized coaching customized to your particular needs).
I've only handled one class like this a year, and this may be the last one I personally teach.
So stay tuned if you're at all interested.
Chapter 3
Respect Brilliance, And
Brilliance Will Respect You
Dept. Of Shiny Objects: I've been thinking about all the brilliant people I get to hang out with.
My biz partner, brilliant. The staggeringly long line of mentors throughout my career, all brilliant. The folks I share stages with at events…
… brilliant. (Well, okay, not all of them. Some duds in there. But mostly, by the time you reach a major stage, you've honed your brilliance to a sparkly sheen.)
My colleagues, especially the writers: Brilliant. My old college pals (who I still hang with regularly, and dangerously): Brilliant.
A good subset of the neighbors in this somewhat exclusive enclave I call home: Brilliant.
The lovely lady I share the hovel with: Brilliant.
I'm fucking surrounded by brilliance.
You'd think it'd get boring, after a while.
Naw. Just gotta remember to be patient with the less-than-brilliant people who populate most of the rest of the joint.
And, gotta remember not to take anything for granted.
You cannot imagine what it's actually like to sit at a bar telling war stories with my writer friends. Or going on long road-dog adventures with my long-gone pal Gary Halbert (or his kid Bond). Or going deep in one of our mastermind meetings…
…surrounded by the likes of David L. Deutsch, Kevin Rogers, David Garfinkel, the various guest experts I invite in, and most of the members.
The people around you are your braintrust.
It can take half a lifetime to gather a good group — especially if (like me) you're a little weird and introverted.
But when you find the right folks, you hold on tight.
The world is filled with aggressive stupidity. It can be annoying hanging out with brilliant people (who ALL have bizarre behavior disorders, usually undiagnosed)…
… but it's always worth it.
Always.
This is how stuff gets done in the world.
Brilliance will out.
Chapter 4
Wait — Does Carlton Still Consult 
With Regular People?
Just had a colleague (a colleague!) ask me if I do personal consultations.
Uh… yeah.
How in the world does a guy who's known me, and flogged my stuff, for years…
… not know I'm still a hot commodity in the consultation game?
I figure it's my fault.
I don't flaunt it, cuz I can only take on a couple of clients each month. (Yes, I restrict my personal calls to just a couple a week. I love you guys, but only up to a point.)
So, flaunting: Yes, you can get me on the phone (or on Skype, or Zoom, or whatever new freakin' app you're now using)…
… to personally discuss your biz or situation, dissect and solve problems, critique copy, and generally access the decades of deep front-line experience I offer as The Dude Who Knows A Fuck-Ton About Making The Big Bucks.
In fact, there's a blog post up about this very subject, right now, here.
It's so easy to grab a spot in the line-up. Especially now, while so many folks are still in the dark on whether I even offer private consulting anymore.
Chapter 5
No Good Deed
Goes Unpunished
Today's Hard Knock: One of the first rules I learned, while climbing the career ladder, is "No good deed goes unpunished."
It only makes sense after you've seen it in action, and you've taken the time to reflect on the way it plays out in real life.
But many folks take the wrong lesson from this sad realization of human frailty.
The thing is, just because you will be punished for your good deeds, you don't stop doing them.
You just stop expecting to be rewarded.
This is why it can get lonely at the top. If you harshly judge people by their as-yet-unenlightened actions, you are soon left as a solo act.
So learn your Hard Knock lessons, but don't feel superior about it.
Be an agent of change and practice massive forgiveness.
Perhaps, by tending your own garden well, you will influence the world.
Or, hell, just go ahead and blow the joint up. It's what humans do when frustrated and impatient.
A few will continue doing the right thing, against the tide…
Chapter 6
The Genius Of 
Operation Money$uck
Operation Money$uck Rule #1: If money can fix a problem, don't waste time trying to fix it yourself.
Instead, use your time to make enough money to pay your way out of the problem.
If a problem requires time, measure the cost vs benefit of YOU handling it (cuz your time is very valuable), vs delegating it to someone else.
If you're the dude or dudette responsible for bringing in the moolah, then that's your primary job.
I'm always astonished at busy entrepreneurs who do their own laundry, shopping and chores when it takes them away from the biz.
Then, I'm absolutely floored when I discover they also handle every detail in the biz. Right down to fixing the printer when it goes wonky.
First thing I did when I started my biz was hire an assistant. She's still with me, 15 years later, and her worth cannot be calculated. She multiplied the amount of time I had available for doing the Op$uck stuff.
Your time is your most important resource. Every second you rob your biz of your cash-generating efforts is a loss on the bottom line.
Chapter 7
The Best Way To Learn
From Mentors
Some hard advice: Mentors active and successful in the real world are essential for anyone serious about leading in any part of life or business.
And it's very difficult to find good mentors in academia. At least, that's my experience.
Too many dumb rules.
You must venture into the "real world" to find the good ones.
I taught a single evening's class each at both Exeter and the Missouri school of journalism, via Skype. It was a great little adventure, really glad I did it…
… but the students were not happy about being challenged. And I was lobbing softballs.
It was pearls before swine, I suspect.
In my first day with every real mentor I've ever had (notably Jay Abraham and Gary Halbert) I had my teeth metaphorically kicked in.
In my long experience, tough love is the best way to learn, with no second-best method in the running.
Academia has its place, and I learned a lot getting my BA (though very little in actual class).
But for entrepreneurs, it's real world all the way.
Read copiously, but put what you learn to the test immediately.
Best advice for copywriters: Writers write…
… and great writers write with consequences.
Get busy. (And for crying out loud, go read my freaking blog.)
Chapter 8
What's Your Excuse?
One of the very bright dividing lines separating happy, successful folks from the unhappy wannabe's…
… are the role of excuses in moving through life.
Dudes and dudettes who get stuff done stare down obstacles and find ways through or around them…
… no matter how long it takes, or how many times they fail at it.
They're the minority.
Much more common is the notion that having a good excuse lets you off the hook for getting something done.
Our bollocked-up school system encourages this — oh, your dog ate your homework? Okay, you can have an extra day.
And it just gets worse in adult life — oh, sorry I T-boned your car there, but I just broke up with my girlfriend and was re-reading her last text to me…
At some point, most civilians will be on their death-bed, looking back on their failures and crushed dreams, and have to find cold comfort in the idea that at least they had good excuses. They tried, sort of, and had their feelings hurt or their efforts rebuffed, and what can you do?
Life's hard, right?
Okay, fine. Cuddle up with your excuses.
You might garner a bit of sympathy from some folks, but you'll just continue to be disregarded by anyone feasting on life and getting shit done.
Start with being late. If you think it's okay, as long as you have a plausible excuse (the traffic lights were absolutely conspiring against you, or gosh, clocks are just hard to understand, you know?)…
… then move to the back of the line right now.
You may actually HAVE a good excuse this time…
… but if being late is "who you are" (and yes, you are judged harshly and continually in the biz world on this stuff)…
… then consider WHY it's a habit.
Look deep. It may be passive-aggressive behavior you picked up as a kid. It may be a symptom of happiness-corrupting disorganization (which no potential client wants any part of). It may be undiagnosed ADD, or even the first ripples of real cognitive disorder.
But usually, it's just a habit. You keep getting away with it — or you THINK you're getting away with it (and really, the people around you just stop relying on you, and consider you a liability).
The consequences seem mild — maybe somebody gets pissed off once in a while, or you miss a flight. Whatever. Life is hard, right? Get off my case.
The problem, of course, is that if you want to play in the level above you — in biz, romance, sports or just generally effective living — you are going to pay dearly for your bad habits.
Top clients won't put up with sloppy non-professional behavior. Self-respecting potential romantic partners will avoid committing to you. And a whole bunch of cool life experiences will vanish…
… all because you think having a good excuse absolves you from the responsibility to be where you said you'd be, when you said you'd be there… prepared to do what you said you'd do.
Getting away with something is NOT the same as "succeeding".
Highly effective people, who get shit done and succeed at life, rarely allow excuse-artists into their lives in any meaningful way.
Buy a fucking watch. Add twenty minutes to your estimation of how long you'll need to get somewhere (or more)…
… and if you're early, find a spot to kick back and check email or Facebook or just relax. Or read a book. There's no such thing as "wasting time by being early". Be prepared for it.
And it's worth repeating: Yes, the people operating in the level above you ARE judging you by these small behaviors.
Maybe other folks in your world are just character actors, whose time isn't worth much. (That's the way stone-cold sociopaths think, you know.)
However, the successful crowd you want to be dealing with will not put up with that bullshit.
Okay, you better get moving. You're gonna be late…
Chapter 9
The Small Stories 
That Do The Most Work
Rumor Control, memo 34b: Here's a fun exercise — for the next few days, pay attention to the stories people near you toss around as settled truth.
Ignore the politically-charged stuff. Too obvious.
Instead, note the smaller tales.
It's easy, within an extended family, to spot foundational "facts" that are actually just shared assumptions with little or no evidence behind them.
Auntie Flo is just an eccentric, innocent old lady (not a dangerous self-medicating bipolar nutbar who keeps loaded guns in the silverware drawer).
Cousin Farquar's sexual offender status is just a simple misunderstanding with the cops (and his 3 exes).
And your neighbors have concocted scripts about each and every household in the area (including yours).
Often, they won't use names to identify a house, but plot lines. "Did you see the cop car parked over at the drug den yesterday?" says Mr. Perfect Lawn, while talking with That Hippie Couple across the street.
Noticing these smaller stories is how top ad writers become legendary.
It's this kind of detail, plucked from real experience, that breathes life into a sales message.
I've been peppering my copy with snatches of observed reality since I first realized the potency of bringing the "truth" of human interaction to the selling game.
We are a whacky species, fueled by assumption, rumor, believable bullshit and tall tales invented out of thin air.
We all routinely just make stuff up to fill in the blanks.
We loathe blanks.
Understanding the mechanics of social interaction — with all its nonsense, silliness and fluff — is key to communicating effectively.
God help us.
Chapter 10
Becoming Mr. Persuasion Expert
The Spectacular Failure of Human Rationality, Part 5: I've been gleefully collecting stories of bizarre decision-making by my fellow humans for decades.
As a marketer, these tales are sobering revelations about what I'm up against trying to persuade prospects to do something.
As a caring friend, they're a reminder not to beat my head against the wall when stubborn resistance makes efforts to help futile.
Top example: A medical doctor friend refuses to entertain even the idea that I solved my migraine problems through diet, massage and chiropractic.
She's old-school medicine, educated in the days when the AMA taught that masseuses were hookers, vitamins were bullshit, and chiro's were quacks (and she just ignores the fact the AMA long ago apologized, and now many modern docs work closely with chiro's cuz, you know, the shit works).
No, somehow HER migraines (which are interferring with her life big-time) require drastic brain surgery. No amount of empirical evidence from pals can dent her resistance to an alternative.
This is cognitive dissonance on a major-league scale — she doesn't think I'm evil or lying, yet she just cannot allow my story to be "real" in her mind.
So she simply refuses to acknowledge it.
The downside of trying non-surgical alternatives?
Zero.
No matter, she's headed for the scalpel, to treat something other folks routinely beat with simple measures that don't involve blood and removal of brain tissue.
You realize that this kind of stubbornness exists up and down the human decision-making process (from choosing what shoes to wear today, to who to marry and what car to buy) and you're on the way to becoming Mr Persuasion Expert, for whom no objection is too weird or difficult to deal with.
Chapter 11
Where To Find The Eternal Truths
Of Great Copywriting
Just posted this in a damn good thread about finding the best copywriters to follow for advice and tactics (crowd's ultimate decision: look for the gray-hairs)… thought you'd dig it:
"In truth, any copywriter who's had sustained success for several years can help you with the basics.
IF they've written for multiple markets, weathered massive economic disasters, and gone up against other seasoned pros in hyper-competitive niches and won.
Too many writers luck out by exploiting rare conditions and early adoption of hot tech changes. Which is great for making money, but doesn't mean they can thrive outside of those rare conditions.
Google slaps and Zuckerberg tantrums tend to frustrate writers who lack deep knowledge of advertising history.
To learn the eternal truths, yes, find the grizzled pros. But only those who aren't bitter about how shit keeps changing.
There will always be massive and unfair upheaval in biz. The true grownups have learned how to adjust.
Don't follow leaders, watch the parking meters…"
Chapter 12
The Simple Tactic That
Opens Doors For You Every Time
You want a simple tactic that will open doors for you?
Can't believe I have to keep reminding folks of this…
… but just be very, very polite.
Say "please" and mean it.
Say "thanks" and mean it.
Call men "sir" (even if they're younger than you), call women "m'am" (even when they're younger than you), and listen intently when anyone is speaking to you.
Meet their eyes.
Do not argue, unless that is the dark alley you want to go down (and say goodbye to any doors that may have opened for you).
You know who the most polite people on the planet are?
Sociopaths, and folks who can kick your ass. They don't give a ratfuck about the social "score" of who feels dominant in any given situation…
… and they want to get to their goals (which never, ever include arguing) as quickly and efficiently as possible.
Stop posturing.
If you're good…
… or successful…
… or smart, experienced, talented, or can kick ass…
… folks will either find out soon enough, or they won't.
It doesn't matter.
Use the simple tools available to us socially to get people in rapport with you quickly, use charm to be non-threatening (when you can), and give others your total focus during conversations.
And remain committed to your goals.
I mean, Jeez Louise — you're a nice person, who deserves more…
… yet the sociopaths and ass-kickers are waltzing through doors into opportunities that should have been YOURS.
Because they're charming and polite and know how to move through social situations without an attitude.
Caring about the small shit is a sucker's game.
Breathe deeper. Reach higher. Live bigger.
And please get my books. All of them, immediately. Devour them with gusto, and start moving up a couple of levels in life and biz.
You can find everything on the blog, right there in plain sight: john-carlton dot com.
Thanks.
Just sayin'…
Chapter 13
When Logic Sucks
Psych Insight #233: The idea that "logic" enters into buying decisions is ludicrous.
A super-rational Vulcan like Mr Spock may accidentally hit on the right way to sell something to a market, but it would only be coincidence if it was actually logical.
He was not a persuader.
The Voice Of Reason seldom is.
Humans operate in this roiling soup of emotion, confusion, delusion, excuses, denial, and wishful thinking…
… it's what makes us so charming and fun.
The universe may work under gorgeously-precise rules of physics, but our brains are big clumps of chaos.
Great salesmen know this, and proceed accordingly.
—
That's it, Bucko.
Nice, short book, crammed with wisdom, advice and insight to moving your slacker butt up another level in life and biz.
My gift to you.
Now go rummage through the books and courses for sale in the right-hand column, and buy something to fill in the blanks of your skill set and biz mojo…
Stay frosty,
John
Photo courtesy of Ms Significant Other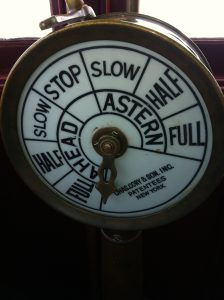 Friday 8:09pm
Reno, NV
"Just move on up now…" (Curtis Mayfield)
Howdy.
Quick post here to help you figure out when you should probably consider consulting with a respected, proven veteran marketing expert…
… and what your perfect consulting option is, once you've decided it's time to kick your biz or career into high gear.
Step One: As a small business owner or entrepreneur (especially if you've been going at it alone, or mostly alone)…
… if you have any kind of success at all…
… there will come a time when you're simply overwhelmed and need a little help. Or a lot of help.
For example:
[]
It may be time for you to move up a level in your marketing
… and you know that having a veteran marketing expert comb over your new plans can shortcut your path to increased wealth, while jumping over the unseen pitfalls that ruin so many other biz owners trying to expand. []
Or, you may have a problem that needs serious attention
… like sales going into the toilet, or new competitors chewing you up, or sudden changes in the marketplace that crush your bottom line (like a Google slap, or adverse rule changes at Clickbank, or the obsolescence of your product, or technological left-turns that disrupt your sales process). Even worse, what was working before suddenly isn't working anymore, and you don't see a clear reason why. []
Or, you're just working harder and harder, but sales are stagnant.
Time, perhaps, to bring in an objective, experienced marketing whiz who can help you restructure your biz plan… so you maximize results, and get your life back (by working less, not more.) []
Or, you may want high-end professional advice on your current sales funnel
… just to make sure you're not hemorrhaging money somewhere, or murdering potential sales through marketing blunders you can't even see. []
Or, you may be ready to start a new business adventure,
and just want to be positive you've got your ducks lined up and you aren't forgetting something critical. []
Or, you have copy that may or may not be working,
which you know could jack up your bottom line if a professional copywriter helped you with a total make-over.
Step Two: The best reasons to seek professional help from a veteran dude like me always have one main goal:
To fix problems, and goose your bottom line
into obscene levels of newfound wealth.
When your situation is urgent, the cost of hiring a consultant who can provide solutions is almost always "cheap", because you're extracting yourself out of a dangerous reality that threatens your business and peace-of-mind.
And it's a screaming bargain when that consultant can offer you simple fixes inside of a plan you can put into action immediately…
… without radically changing who you are or what you offer.
The more experienced and successful the consultant, the greater the shift you can expect from following their advice.
And the bigger the bargain for the small investment you make by tapping into that experience and success.
The world of business is roiling with ways your product or service can be ambushed, sucker-punched and even crushed…
… by market forces, shoddy previous advice from questionable sources, and your own gaps in skills or tools to deal with it all.
No matter how brilliant you are, and no matter how much success you were enjoying at one time…
… if the game has changed on you, and you're struggling, your best first move will be to get help.
Serious, experienced, proven professional-level help.
Step Three: Not only is there no "shame" in bringing in hired guns…
… it's exactly what the best and most successful marketers do all the time.
In fact, it's often the most important resource they have, and they never make a move without consulting with the experts they trust.
I've been the "expert of choice" for a great number of successful entrepreneurs and small biz owners for three decades now. From my vast experience in the front trenches of the marketing world…
… I know where the most common problems are hiding, and how to fix them fast and simply.
I have yet to meet a business problem I can't solve, using the deep toolkit of tactics and techniques for creating killer sales funnels I've developed while working successfully in nearly every situation a modern business can encounter.
In an hour on the phone, I can go over your current marketing in astonishingly deep detail – including copy, websites, and sales funnels.
You can easily come away from this single hour with hot new headlines and sales angles you hadn't thought of… fresh ways to make your website more user-friendly, so it brings in more sales… and fixes to your overall process that is killing sales.
We can go as specific as you want to go… or we can look at the "big picture", helping you deal with growing your biz, encountering new markets and competition, and adapting to changing conditions.
We get a TREMENDOUS amount done in these hours. For example, we can dedicate the time to finding solutions to specific problems you have…
… or we can explore, in great detail, your entire sales funnel (looking for leaks, sales-murdering problems, and other things you're too close to the situation to see yourself) and come up with workable solutions…
… or we can critique and fix copy (for your webpage, emails, ads, VSLs, whatever marketing you've got copy for)…
… or just dive into your business and help you get clear on the Big Picture (how you fit in your niche, against competition, the changing market, and advancing technology)… so you can get moving more quickly, with more confidence and more proven info on your side.
It's your hour, to use as you please. I am at your service, completely committed to solving every problem you bring up with all the tools and experience I have.
Step Four: So, whatever your burning need is…
… from getting immediate help with a specific set of problems, or getting long-term advice on grand new ventures…
… I can help you. And if you've read this far, you are very likely in a position to profit from allowing me to do that.
It's time for you to move up a level.
How much?
A single hour session with me, personally, is just $2,500.
Here's what to do now:
Just email Anne at annem@marketingrebel.com, write "Consult with John" in the subject line…
… and answer these four quick questions:
1. What general market are you in… how long have you been in business… and what products or services do you offer?
2. What website URLs are you currently hosting for your business… and approximately how much are you grossing now, and how much have you grossed at the highest point in your marketing efforts? (This information is completely confidential… and if you're squeamish about stating specific figures, you can just say whether you're grossing more-than or less-than a certain figure. Whatever makes you feel more confident in sharing.)
3. Have you ever worked with a professional copywriter before? Have you ever consulted with a professional before?
4. Finally, what do you feel are your biggest advertising problems right now?
That's it.
Either Anne or I will get back to you quickly. And we'll schedule the call, if I feel I can help you.
I book up fast, because I only take a couple of clients on each month.
So, if you're at all interested in getting direct, personalized advice and insight from me on your biz, career, and specific situation…
… please jump on this right now. This time of year always clogs up quickly.
It's the best next step you could ever take in your quest for wealth and happiness.
Stay frosty,
John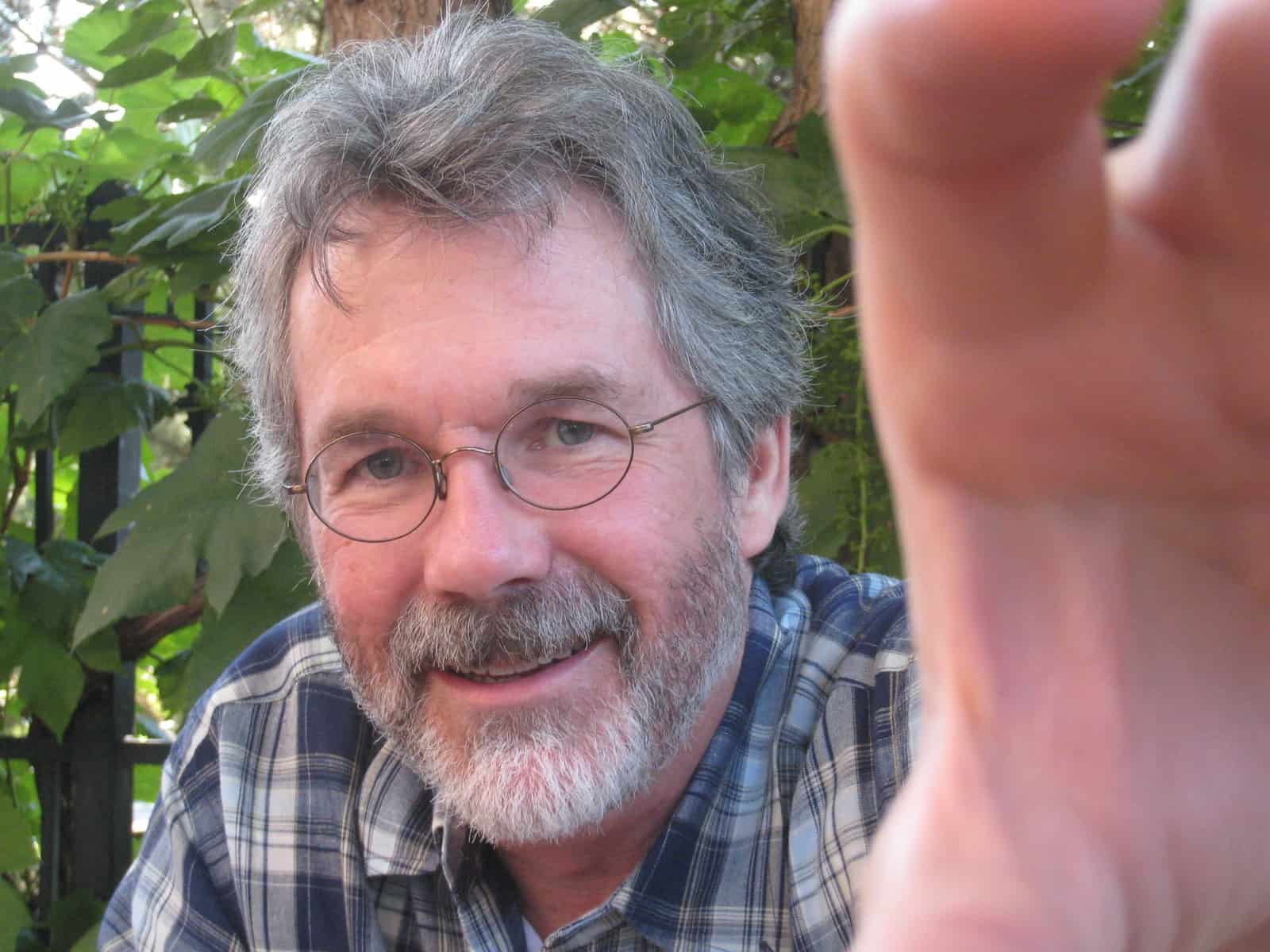 Sunday, 8:15pm
Reno, NV
"Kick me like you did before, I can't even feel the pain no more…" (Stones, "Rocks Off")
Howdy…
Here's some hard advice I'll bet you haven't heard before: Mentors who are active and successful in the real world…
… are essential for anyone serious about leading in any part of life or business.
And it's very difficult to find good mentors in academia. At least, that's my experience.
Too many dumb rules.
You must venture into the "real world" to find the good ones.
Especially now.
I mean, it was bad enough back when I was trudging through the halls of UCDavis in the 70s (and gosh, I sure wish it was 1974 again, height of the sexual revolution with what you now call "Classic Rock" as the soundtrack to our relentless partying).
Some of the profs I had were going down hard with mid-life and mid-career tragedies. Hard to get your mentoring on when "What's it all mean?" is the operative phrase.
Still, younger folks today have it even tougher.
I recently taught a single evening's class each at both Exeter and the Missouri school of journalism, via Skype. It was a great little adventure, really glad I did it…
… but the students were not happy at all about being challenged. And I was lobbing softballs.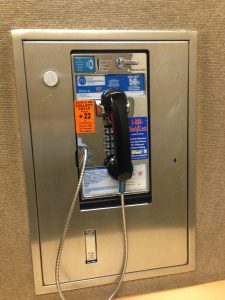 Thursday, 4:15pm
Reno, NV
"I know what I want, and I know how to get it…" (The Sex Pistols, "Anarchy In The UK")
Howdy…
I've been thinking about how Carlton's First Inconvenient Rule of Entrepreneurship ("Step one is to implement a simple idea that succeeds; step two is to complicate the shit out of that simple idea so it eventually fails") also applies to the civilization around us.
My father was perhaps one of the last men to actually experience a period where he completely understood — and could recreate and fix — almost everything around him.
Born in the Industrial Age in 1920, he'd dug wells for water, tore apart and reassembled car engines, fixed his own plumbing, grew food in the back yard. He built things, including large government buildings, from blueprints. He knew how clocks and toasters and and asphalt and support beams worked.
Most of my colleagues, today, can't even start a fire from scratch (let alone rewire the electricity in the house).
And I clearly remember the day (in the early nineties) I was standing in a lot staring at the car I was about to buy, the hood open, wondering where the carburetor was…
… when the salesman casually informed me that engines were sealed now, and even if there had been a carburetor (which there wasn't, since cars are all fuel-injected now), I wouldn't be able to access it. Let alone fuss with it. Owners were no longer allowed to see, let alone touch, the working parts of the internal combustion engine anymore. If anything needed attention, I'd be alerted by a flashing light on the dashboard, and certified mechanics with bizarre tools not available at Home Depot would take care of it.
You? You keep your filthy civilian hands off the merchandise. Even when you own it.
As kids, we used to take telephones and radios and even TVs apart, and some of us could put 'em back together in working order. Not too long ago, an old and very savvy pal (who was handy building ham radios from scratch) admitted that he'd taken a laptop computer apart to see how it worked, and realized he had officially become a completely-clueless tech dinosaur…
… because there was zero way human eyes could even begin to see the tiny transistors inside.
Analog dudes living in a digital age. Not good. I can hear the Millennials laughing at us.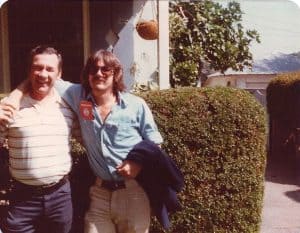 Saturday, 12:51pm
Rancho Cucamonga, CA
Howdy.
My father passed away two years ago, and because he'd lived such a long and amazing life, he'd outlived anyone in the local area who would have noticed an obituary in the newspaper.
So, I wrote this on Facebook at the time. Nearly everyone who knows me, or my family, and is active in social media was able to see it. In many ways, Facebook has become the new "local newspaper" for things like this…
… and, because of the way your newsfeed works, these kinds of posts are actually seen by more folks than would normally see a published obit.
I've decided to republish it here on the blog again, because I still marvel at the man.
For everyone who sent condolences, thank you. I hope, however, that I have adequately explained just how much I appreciate that Pop was around for so long, with his mind intact and vibrant (despite his body slowly falling apart)…
… and that, at 95, the family he left behind prefers to celebrate his long life rather than grieve over his passing. He was ready to go. We'd discussed it for years, he and I, and we were not afraid of the final moment.
Anyway, here's the post, once again. I've written tearful farewells to my mentor, Gary Halbert, to my good pal Scott Haines, and to Steve Jobs (who influenced so many of us) here on the blog… and Pop deserves to stand beside those men in the archives. I can only hope, when the time comes, someone takes the time to a little something for me…Read more…