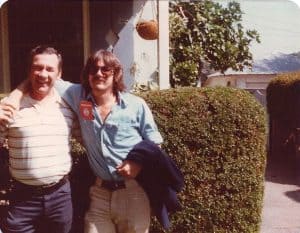 Saturday, 12:51pm
Rancho Cucamonga, CA
Howdy.
My father passed away two years ago, and because he'd lived such a long and amazing life, he'd outlived anyone in the local area who would have noticed an obituary in the newspaper.
So, I wrote this on Facebook at the time. Nearly everyone who knows me, or my family, and is active in social media was able to see it. In many ways, Facebook has become the new "local newspaper" for things like this…
… and, because of the way your newsfeed works, these kinds of posts are actually seen by more folks than would normally see a published obit.
I've decided to republish it here on the blog again, because I still marvel at the man.
For everyone who sent condolences, thank you. I hope, however, that I have adequately explained just how much I appreciate that Pop was around for so long, with his mind intact and vibrant (despite his body slowly falling apart)…
… and that, at 95, the family he left behind prefers to celebrate his long life rather than grieve over his passing. He was ready to go. We'd discussed it for years, he and I, and we were not afraid of the final moment.
Anyway, here's the post, once again. I've written tearful farewells to my mentor, Gary Halbert, to my good pal Scott Haines, and to Steve Jobs (who influenced so many of us) here on the blog… and Pop deserves to stand beside those men in the archives. I can only hope, when the time comes, someone takes the time to a little something for me…
——
I am the man I am today, because of the man who raised me. Pop's life is one for the history books — born in the Industrial Age (and he mastered several difficult crafts), witnessed the birth of the Nuclear Age (while fighting the Hun in WWII), and actually grokked the snarling new Information Age even as a very old man. (We Skyped with each other weekly for years.)
He enjoyed his relatively quiet life — after surviving the Depression as a teen and the Battle of the Bulge (Hitler's last surge) as a freaked-out 22-year-old infantryman, he was eager to limit the serious drama for awhile — and lived well as a happy working-class warrior… not counting the years he patiently endured the raucous and painfully awkward entry to adulthood of his youngest son (me).
Along the way, he never ceased doing the right thing, always. Even when it involved heavy sacrifice. He put his back into his work, and his heart into family life — his best friend was his brother-in-law, his favorite activities time with the relatives.
He never actually sat me down and said "do this, don't do this"… which made the lessons difficult to decipher. But eventually, I realized it was the greatest way to impart real wisdom. Making me figure it out forced me to look outside myself, and compare how other's behavior contrasted to what I saw in Pop. God knows I wouldn't have listened to a lecture, anyway.
It's god damned hard to live a life dedicated to being fair, to sharing the wealth, to actively support and fight for the success of other people. We all have a nasty little selfish sociopath hiding inside, and it takes effort to crush the little bugger.
But that's how you become a bigger man. A better man. Someone who will help shoulder the burdens of life with you, in ways that help you grow.
One of the best tributes I've heard the past few days came from a pal of mine from the wild days of our youth. He reminded me how my parents made our house a sanctuary for everyone — nobody ever went hungry around Mom, and every kid (even the raw bastards-in-training) got a fair shake from the old man. So many of my friends had parents who refused to allow visitors, who loathed kids, who had little or no time for their own progeny… and our household showed a different way to do it. An inclusive, safe place where messes were tolerated (but cleaned up), mistakes were shrugged off as learning experiences, and the pleasures of company outweighed the occasional impositions of visitors.
It took me a loooooooong time to grow up. I had to bungle my way through my entire twenties and a few early years of my thirties before I had the epiphany that launched me into the biz world as a freelance copywriter.
And you don't survive the kind of misadventures I went through on that path without some serious support from someone like Pop. He would have preferred I'd just pick a profession and get busy, but he held his tongue. He suspected I'd eventually get it together, and instinctively knew a little patience (no matter how much he had to grind his teeth) was going to pay off.
He and I talked and wrote to each other, faithfully, for decades. He taught me how to hit a short pitch shot (as well as an inside fastball), and I shared what I learned from Boomer culture about meditation, expanding your consciousness, and getting past hang-ups. He showed me how a man faces adversity, and I gave him a peek into entrepreneurship (which fascinated the hell out of him).
He worked hard, played hard, and never took his eye off the ball. His goal was to live a full life, and he did that. The last good day I had with him, when he was 95, we laughed until our bellies ached, and he beat me 4 out of 5 games at rummy. His body was falling apart, but his mind was as sharp as ever.
R.I.P., Pop. You'll be missed terribly, but you continue to live in my heart, and my actions, every day.
Edwin Carlton, 1920-2016 
"11 Really Stupid Blunders You're Making With Your Biz & Career Right Now."
Just enter your name and primary email address below and we'll send you the new report right away.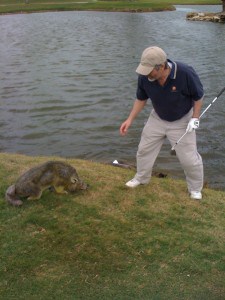 Thursday, 4:57pm
Reno, NV
"Mongo just pawn in game of life." (Blazing Saddles.)
Howdy…
A while back, I published a series of posts on Facebook under the theme "How To Win An Argument".
I started to repost them on FB…
… but then thought: Why not just bundle them up into one blog post?
Plus, include the updated insights (and comments) I've had since then.
What a great idea!
Below is a mildly-edited collection of that series on winning an argument. I didn't save the dozens and dozens of comments from the first time I ran the series on Facebook…
… and that's a shame, because it was a great thread, full of other lessons.
For example: The easiest way to get a whole bunch of folks frothing is to talk about (a) sex, or (b) their belief systems.
They go nuts when you challenge their crusted-over, nailed-down-tight beliefs on how things ought to be.
As you'll see below, I just laid out my views on how to handle people who want to argue and how to define "winning" for yourself…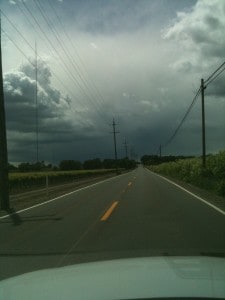 Saturday, 2:05 pm
Reno, NV
"Hey, you bastards, I'm still here!" (Steve McQueen as Papillon, floating away to freedom…)
Howdy…
I'm re-publishing — for what has become a very popular annual tradition on this blog — one of the more influential posts I've ever written.
It's a good one, worth rereading even if you've read it before.
What you're about to encounter is a slightly tweaked way of looking at the best way to start your new year…
… but this tweak makes all the difference in the world. I've heard from many folks that this particular technique finally helped them get a perspective on where they're at, where they're going…
… and why they care about getting there.
So, even if you've seen this post before… it's worth another look.
Especially now, as you gaze down the yawning gullet of 2018, trying to wrap your brain around a plan to make the year your bitch.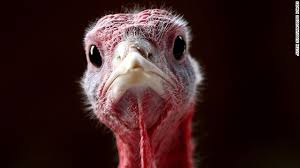 Friday, 2:22pm
Reno, NV
"Something is happening here, but you don't know what it is, do you, Mr. Jones…" (Bob Dylan)
Howdy…
Lots of talk about gratitude these days. There are entire movements (run by schmaltzy guru's in nice suits) centered on getting folks to feel the gratitude, to embrace and become it.
Like it's magic or something.
It ain't.
Knowing how to appreciate the important stuff in your life is a good thing, of course. Being grateful for what you have should be a daily moment, part of being mindful about what's going on around you and within you (and around and within those you love, deal with, oppose and haven't met yet).
Early in my career, while devouring self-help books — I read one Og Mandino for every biz book I read for awhile, just to keep my heart and soul moving forward along with my brain — I even went so far as to acknowledge the non-living things around me.
I would thank a keyboard, for example, for serving me so well when I replaced it. And mean it. Give it a decent burial in the trash, introduce myself to the new keyboard and get back to work.
Same with my shoes, my thrashed car (which needed the encouragement, I can assure you), my favorite pens, and so on. It doesn't even seem silly now… it makes sense to be mindful of the tools that help us do what we do. Astronauts name their shuttles, sailors name their ships, and I assign my beat-up leather coat a personality.
So I'm an old hand at thanking the universe and the things and people around me as I move along.
But a little perspective, please.
For too many business people, there's no real thought given to the notion of gratitude.
They act like just saying the word creates a magical forcefield of wonderment and power.
So we get airline flight attendants urgently crooning over the intercom that if there is ANYTHING they can do to make our flight more comfortable, just ask.
Which is, of course, pure bullshit.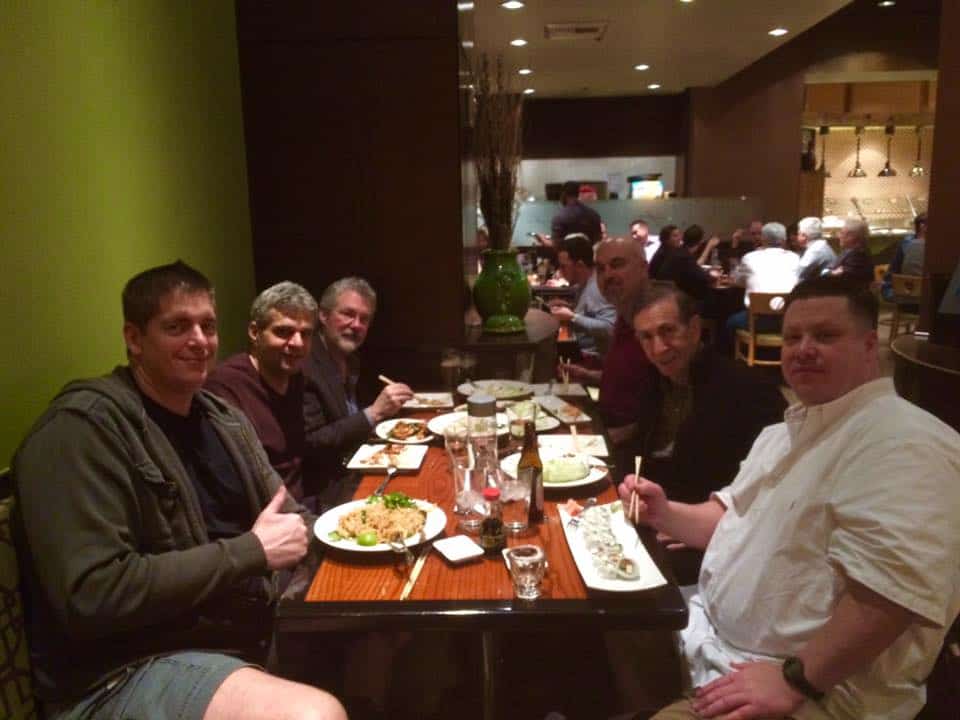 Sunday, 7:38pm
Reno, NV
"My social life's a dud, my name is really Mud…" ("Talk Talk", Music Machine)
Howdy…
Quick story: If you're in business, you've got problems.
Problems are just front-loaded into the game.
Sales surge, then disappear.
Results vary, seemingly at random.
Once-reliable resources flake out, easy gigs turns into time-sucking nightmares, and things can just go south without warning.
Shit has a tendency to hit the fan.
Entrepreneurs love the freedom of owning our own biz, but when problems hold us back and relentlessly harsh our mood…
… it ain't fun no more.
Well, guess what?
Savvy biz owners and professional copywriters
have a secret weapon.
It's called "getting some freaking help when needed."
Or, in more polite terms, "tapping into the solutions, resources and brilliance of a trusted network".
You know. The almost voodoo-like magic of being in a high-end mastermind.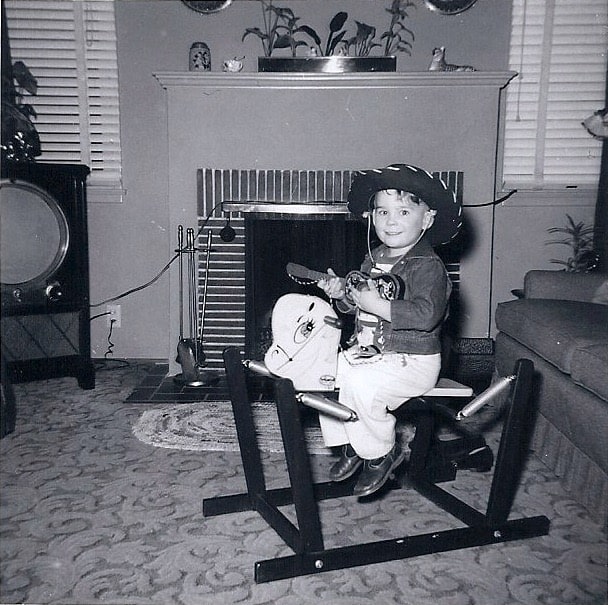 Monday, 2:01pm
Reno, NV
"Now I'm sitting here, sipping at my ice cold beer, lazing on a sunny afternoooooooon…" (The Kinks, "Sunny Afternoon")
Howdy.
File this little piece of consulting advice under the "WTF Were You Thinking?" Department: I frequently encounter entrepreneurs (usually the struggling kind) who confuse "working" with activity.
When they finish a project, for example, the sudden evidence of fresh free time startles them — somehow, inside their head, they feel they "should" be devoting every waking moment to the gig.
So they dive immediately into the next job.
This is so wrong.
You're not a machine.
You need downtime, and lots of it — that's where the creative process flourishes, and your overall energy levels recuperate.
The top performers in all niches jealously guard their free time, and greedily devour it with gusto.
Here's what they know that you keep forgetting: The harder you work, the more down time you require regeneration and recovery from the stress.
However, (and here's the real trick), the more PRODUCTIVE you yearn to become…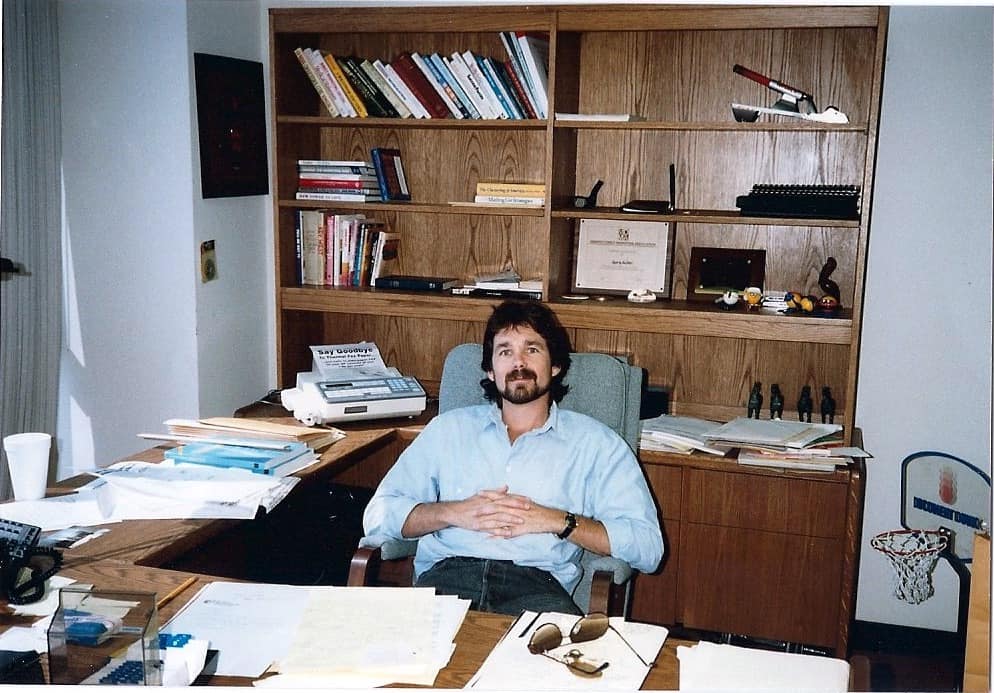 Thursday, 12:26pm
Reno, NV
"Ch-ch-ch-changes, turn and face the strange…" (David Bowie)
Howdy.
Let's have an uncomfortable discussion, what d'ya say?
Let's talk about the dirtiest word most adults know: Change.
Here's the thing about change: Learning how to become a functioning adult is hard, as in requiring every shred of skill, talent, brain power and ability you possess.
And when you "arrive" (however you define it — get a job, get hitched, get pregnant, get out of jail, make a fortune, whatever) you're kind of exhausted from the effort…
… and you really don't want to go through all that crap again.
And then the world changes around you.
Dammit.
In our lifetime, that change has been dramatic, jarring, frequent and brutal. Very little of what worked for you even 5 years ago is still viable. The music on the radio sounds like static, people stare at you when you dance, and your job can be done faster and better by machines.
You think I'm talking about the generation just ahead of you, don't you? All those clueless old fucks slowing you down and mucking up the vibe.
But here's the truth: No matter how hip you are right now…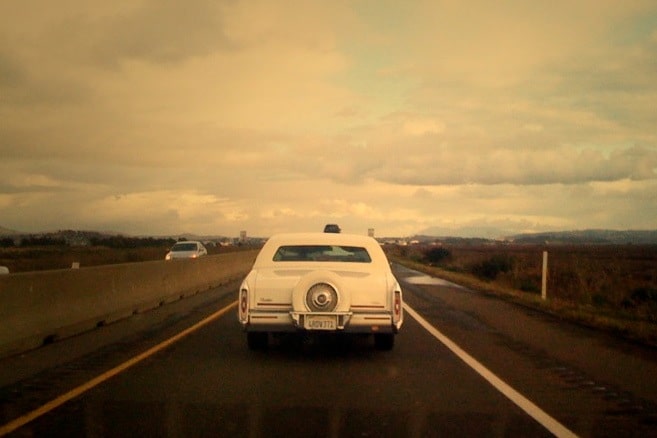 Tuesday, 3:23pm
Reno, NV
"Under my thumb is a squirming dog who just had her day…" (Stones)
Howdy.
I'm republishing this off-beat rant, cuz it's been one of the most-discussed and helpful posts I've written over the years.
And it's a totally counter-intuitive take on a subject most biz books not only ignore, but aggressively seek to dismiss.
Yet, in my decades of consulting, I see it bubble up in nearly every entrepreneur I meet at some point.
So, enjoy another nugget from the archives:
Friend…
Do you suffer from the heartbreak of envy?
Are you jealous of friends and colleagues who attain success, while you continue to struggle?
Would you like to learn a simple cure for feeling inferior to others?
Well, then step right up…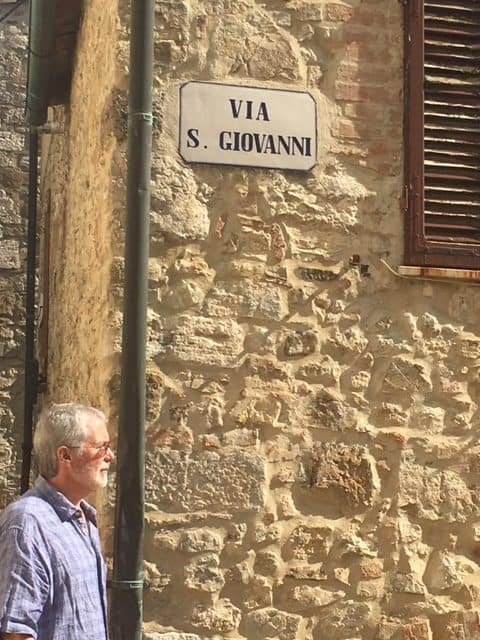 Wednesday, 11:22am
Rome, Italy (yeah, I'm on vacation)
"Wither goest thou, America, in thy shiny car at night?" (Jack Kerouac)
Howdy…
I've been asking people, lately, what I consider a great question: "Is there anyone in your life who could write your biography?"
Most folks never think about their legacy.
The writers I know all do, of course, though few take the time to work up an autobiography (beyond the blurbs we use for promotion). You gotta be really full of yourself to think you're worthy of a book.
Still, it's a question to ponder. Who in your life knows you well enough to tell the tale?
I have no one. Because I've moved around a lot, and had radically different sub-plots in my life many times that brought in new batches of friends and cohorts, leaving prior ones in the dust.
There are folks who could tell you intimate things about me, within a limited "chapter" of time… but never the whole story, as an overview. Childhood, youth, the middle years, geezerdom. Each of these eras are like separate John's, completely different people.
Guys like Keith Richards and Mick Jagger have been close their entire lives, from late childhood on, because of the band. They may not know all the details of each other's tale, but they could hold forth with pretty decent accuracy on the main themes.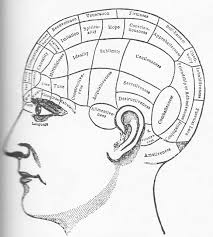 Saturday, 1:25pm
Reno, NV
"It's game over, man, game over!" (Corporeal Hudson, "Aliens")
Howdy.
Folks who've followed my ramblings and rants for a while know that I've had a healthy, life-long love of psychology. Both the academic discoveries, and the street-level revelations that only savvy, old school salesmen ever discover.
And that's the useable stuff. The insights and tactics that work in marketing, for example. And in dealing with people (who, as you well know, can be whacky and illogical at the worse times).
So here's one piece of what I call Psych Insights that may help you at a very fundamental level.
Dig: I've hung out with — and learned a lot from — a number of professional psychologists.
Most are whacked (with personal lives in complete disarray)…
… but it's like knowing an insane plumber who can nevertheless fix any pipe problem you have.
You don't judge the guy you let into your brain's plumbing by his whackiness, but by his ability to help you.
Anyway, Gary Halbert also shared my fascination with shrinks, and even had one in his inner circle for a few years. (We tried, and tried, and tried to help him get an entrepreneurial project going… but, you know, he was just too caught up in the academic mindset to "get" marketing.)
This particular shrink really understood the territory of human behavior and belief, though. (He'd spent so much time inside people's heads, he could recognize your particular neuroses before you opened your mouth.) (Yes, you're neurotic. Get over it. We all are.)
What I learned from him (and other shrinks, both the good ones and the close-to-being-committed-themselves ones) gave me awesome persuasion tools to work with in ads.
But I also learned a lot about living well, too.