Howdy. Here's a nice little photo album from John's career and recent events. Enjoy (and remember to friend him on Facebook, to enjoy the madness of his day-by-day adventures and interactions in the world of marketing and living life large: www.facebook.com/john.carlton)…
Above: Two rare shots from the infomercial Dan Kennedy helped us put together back in the early nineties, in Key West. That's Dan, Gary Halbert (the star of the show), former Dodger Hall O' Fame pitcher Don Drysdale, me, and various staff. Big damn production, never found the right tweak to make it work on late-night TV, though.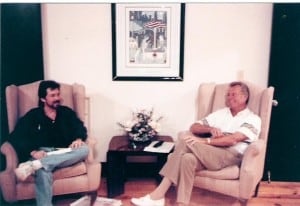 Don Drysdale and me whooping it up in the office. He was a hero of mine growing up (and don't I wish I still had his baseball card).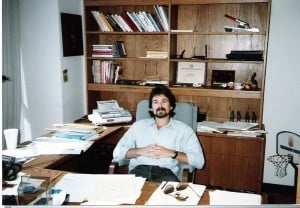 This is my office on Sunset Blvd, in Hollywood (across from the Roxy, in the notorious 9000 building)… the "big desk" in Halbert's suite, where much of the early magic happened. (Circa 1989.)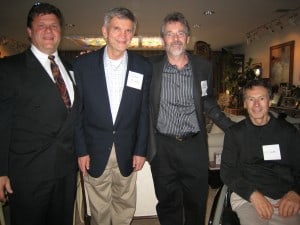 List broker extraordinaire Eric Weinstein, my former agent (and dearly missed friend) John Finn, moi, and amazing marketing mind Dave Kekich… at the Gary Halbert memorial service, hosted at the home of Buddy Hackett. Sad day to be with such good pals…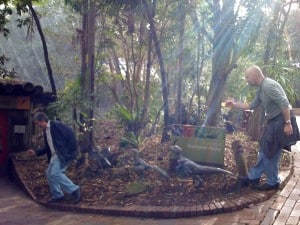 My good friend and long-time business partner Stan Dahl and I demonstrating the line of dinosaur evolution at the Sydney zoo (during a break in the 3-city speaking tour we were doing for Chris Howard in '09).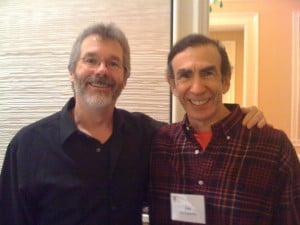 I've known legendary copywriter and marketer Joe Sugarman for decades. (And I have a secret stash of his Blu-Blocker sunglasses in the office…)
A "murderer's row" of marketing royalty, in the back of the seminar room in Dubai ('08): Andrew Lock, Mike Koenigs (Traffic Geyser founder), Mike Filsaime, and Stan and me. Yes, we goof off when not toiling on the stage…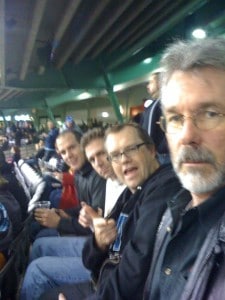 Yet another trip to Oz, where we were hosted to an Australian Rules football match in Melbourne by the genius marketer Ed Dale. (Also in the photo: Brad Fallon and James "Schrak" Schramko.)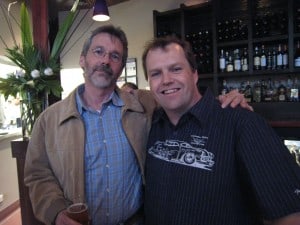 Ed Dale's favorite bar in Melbourne.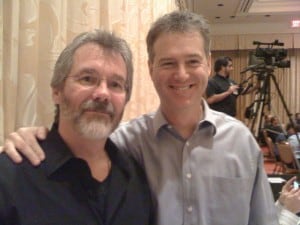 Jeff Walker, back of the room at a SANG event in Vegas (where, yes, we were goofing off)…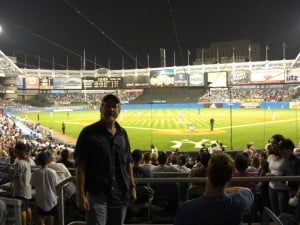 When I heard they were tearing down Yankee Stadium in '09, Stan and I cleverly arranged business meetings there so we could make a last pilgrimage to the hallowed ground of Ruth, Gehrig and Mantle. Last game of last series at the end of the season. (They beat the Rangers handily.)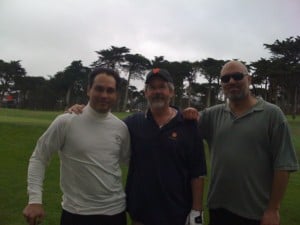 Golfing at some exclusive course in Miami with Brian Johnson (the "behind the scenes" magic man at Rich Schefren's Strategic Profits organization). Highlight: Being scolded about having our shirts hanging out (and me having my hat on backwards) by the Miami Heat strength & conditioning coach (who doubled as a marshal at the course).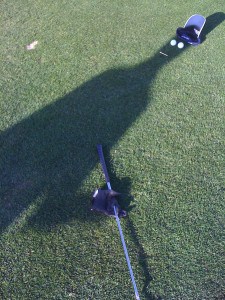 Clever shot, no? In Phoenix, during our annual Golf Week (where we get away from everything for 7 days and allow the brain to settle down)…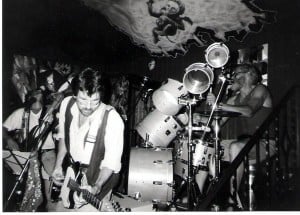 The tight little rock band I formed during my 2nd mid-life crisis. We played all the major biker bars and off-beat nightclubs in Norther Nevada for a couple of glorious years in the mid-90s. Royalties from just a couple of ads allowed me to go on this 2-year rock and roll sabbatical completely care-free…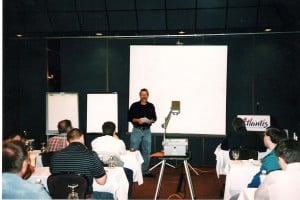 One of my first Copywriting Sweatshop seminars, in the early 00's. Probably using the last overhead projector ever manufactured. (I moved to PowerPoint soon after this shot was taken.)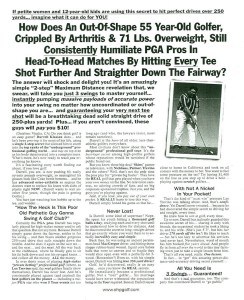 One of the ads that changed the face of golf advertising, and triggered my tagline: "The most ripped-off copywriter alive"… because so many entrepreneurs on the Web used this ad (and a couple of others) as blueprints for the sales copy on their sites. This is how the original ad looked in, I believe, Golf Digest in the mid-90s.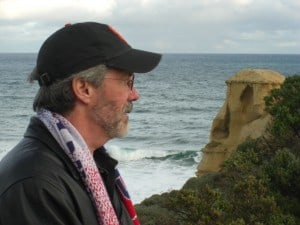 Australian coast, during a break in the 3-city tour. Not sure how long that rock took to get my profile down, but it's a remarkable resemblance, don't you think?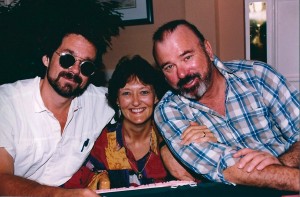 Gary Halbert, his wonderful personal assistant Karen Redpath, and some lunkhead who looks like me… down in Key West, during one of our game-changing "Hot Seat Seminars".
Like this glimpse behind the scenes? Want to see more? Just let me know, and I'll keep adding to the Gallery…