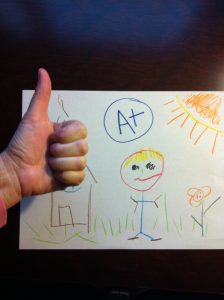 Monday, 3:32pm
Visalia, CA
"Only your real friends will tell you when your face is dirty." (Sicilian proverb)
Howdy…
I'm handing the blog over to our good buddy Jimbo Curley again this week.  He's done several guest posts, all hilarious, all excellent insight and info for marketers, writers and anyone in biz.
Jim and I go back a looooooooong time.  And my favorite story of how we became brawling colleagues is included here — this tale sends grown men into gasping fits of laughter whenever Jimbo re-tells it in the bar (where, during seminars, all the REAL networking and professional bonding takes place).  Last week, it was the Phoenix Hilton, for Joe Polish's and Dean Jackson's shockingly-good "I Love Marketing" event.
So this is fresh stuff.
Jim's the real thing.  A top, consistently smokin' hot copywriter and a keen observer of human behavior (and buying psychology).  He's an original teacher in the Simple Writing System, and one of the very few writers I've personally asked to write FOR me.
This post is must-reading for anyone wondering how their latest and greatest ad is gonna do in the real world.
Warning: Do NOT drink coffee while reading this.  Or you'll snort it through your nose during the funny parts.  Which is funny in itself, the image of hundreds of readers all over the globe spitting up coffee at their desks at the same time, courtesy of a master storyteller.
Okay, you've been warned.
Here's Jimbo:
Thanks for the intro John.
I'll dive right in.
Today I want to talk about a Street-Marketing lesson I call "How to take it in the shorts… and love it".
It's about how to get qualified critiques for your writing.
First, I'll hit you with the big setup statement.
Here it is: Read more…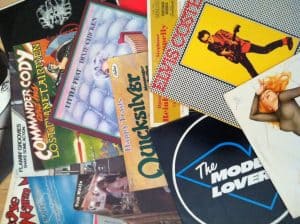 Monday, 8:28pm
Reno, NV
"Just take those old records off the shelf, I'll sit n' listen to 'em by myself…" (Bob Seger)
Howdy…
At the end of this post, I'll explain how you can win a bitchin' prize that will make you the envy of all your friends forever.
First, though — let's learn something about marketing to humans, whadya say?
Here's two quick "how to deal with the screaming chaos" tips for everyone in business today who's just a tad freaked-out at the way things seem to changing so damned FAST:
Screaming Chaos-Dealing Tip #1: If you're older, you need to cultivate solid relationships with younger folks who can help you understand the Zeitgeist of the dominant culture out there.  (Yes, even if you hate it.  Especially if you hate it, actually.)
And I'm not talking about having your nephew program your TV remote while you mow the lawn.
Nope.  I'm talking about entrepreneur-minded young adults, who just happen to be totally wired into the Grid…
… and can translate current trends while offering you some solid, smart perspective.
And…
Screaming Chaos-Dealing Tip #2: If you're a young entrepreneur, you need to cultivate relationships with geezers who can give you some perspective on how we GOT to this current state of affairs.
Key thing to remember: Read more…