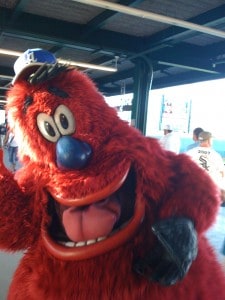 Wednesday, 11:56am
New York, New York
"Truckin', like the Doo Dah man…" (Grateful Dead)
Howdy…
Sorry for the little vacation here from the blog.  I've been hunkered down in "launch mode", on the road, and ministering to various biz projects…
… all of which have messed with my "sit down and write, dammit" time.
I'm actually handwriting the first part of this post in a hotel room, just before heading to La Guardia to fly home after a week in the Big Apple.  (Those of you following me on Facebook may have seen pics of the dispicable weather display we braved to watch the Jets b-slap the Vikings on Monday Night Football.  We spent 4 solid days in meetings, while the city basked in perfect Fall splendor… and the one time we ventured outside, thunder and lightning and a deluge of biblical size dumped on our sorry asses.)
(Still, it was worth the drenching.  Great story to tell whenever anyone needs one-upping on weather disasters…)
By the time you read this, I'll be back in exciting Reno, catching my breath.
I am one bone-tired road dog, I'll tell you what.
And I can't wait to be sitting back at my cluttered desk, writing.  Dammit.
So…
… quick post here, just to get the blood moving again.
I was thinking about this subject while reading up on the gossip whirling around the online entrepreneurial community.  It's starting to jive with the blistering political attacks dominating the mainstream news cycles…
… and it's scary.
The details of the gossip don't really matter.  Rumors come, rumors go… same as political movements and all other fads and moments of temporary insanity.
But there is an overriding theme here that will never go away:  Read more…