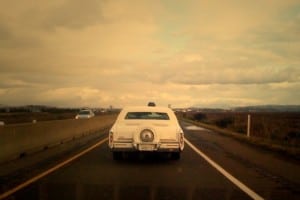 Saturday, 3:17pm
Mendocino, CA
"Under my thumb is a squirming dog who just had her day…" (Stones)
Howdy. I'm republishing this article from 2010, cuz it was one of the most-discussed and helpful posts I've written. And it's on a subject most biz books not only ignore, but aggressively seek to dismiss. Yet, in my decades of consulting, I see it bubble up in nearly every entrepreneur I meet at some point.
So, enjoy another nugget from the archives. (And I hope you didn't eat much — again — at Thanksgiving…):
Friend…
Do you suffer from the heartbreak of envy?
Are you jealous of friends and colleagues who attain success, while you continue to struggle?
Would you like to learn a simple cure for feeling inferior to others?
Well, then step right up…
Here's the story: I grew up with the definite impression that ambition was a moral failing.  The operative phrase was "Don't get too big for your britches"…
… which was a cold warning to anyone who dared attempt to rise above their (vaguely defined) place in life.
And one of the greatest joys was to gleefully watch the collapse and humbling of the High & Mighty.  I believe there's some evolutionary fragment left in our systems that wants a solid check on keeping folks from leaving the pack.
Now, if you risk failing and succeed, that's great.  We were there for ya the entire time, Bucko.  Rooted for ya.  Got yer back.
I think our innate need for leadership allows for a select few to "make it" without hostility.  And, as long as they provide whatever it is we need from them — protection, entertainment, intellectual stimulation, decisive action, look good in a tight sweater, whatever — they get a pass.
But we seem to have a ceiling of tolerance for others moving up the hierarchy too fast.  Whoa, there, buddy.  Where do you think you're going?
And when the unworthy grab the brass ring, it can trigger a hormone dump that'll keep you up all night.  Because, why did HE make it, when he's clearly not the right dude towin.  This is totally fucking unfair, and makes ME look bad now.
The lucky creep.
I hope he screws up and gets what's coming to him…Read more…