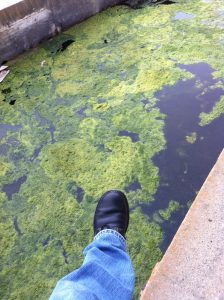 Wednesday, 9:04am
Baltimore, MD
"Don't follow leaders, watch the pawking meters…" (Bob Dylan)
Howdy.
Do you like change?
You know that most folks hate and fear change, right?  It's all so unpredictably messy, and rudely forces you out of your comfort zone.
Bleah.  Yuck.  Keep it away.
Well, guess what?  Successful entrepreneurs love change.
More specifically, they love the opportunity to alter the way things are… both within their market, and in their lifestyles.
If you're limping along on anemic sales, and suddenly a new tactic or project jacks response through the roof… that's a good change.
If you roll out a hot, fresh campaign (aimed at demolishing competition and hoarding all the market share to yourself), and it bombs… that's a bad change.
However, you can't enjoy the first without risking the second.  Which kinda defines entrepreneurship in a nutshell:  You do something, there's a reaction, and you deal with the gains or losses.
Maintaining the status quo is never a valid option in biz.  You keep moving and adjusting, like a parade negotiating twisting streets and weather changes.
You set up camp and settle in, though, and you're like the Donner Party.  I've seen many businesses eat themselves alive, trying to avoid change.
There is stress inherent in both situations.  When you resist change, the anxiety and internal turmoil builds and festers.  When you engage with change, you are constantly flushing out the bad ju-ju, keeping your system in good working order.
It's kinda like early dating.  I viscerally remember staring at the phone with Susie Q's number in my hand, completely freaked-out over the looming possibilities.  Still, it was better to dial her up, mumble and fumble the conversation and face the consequences…Read more…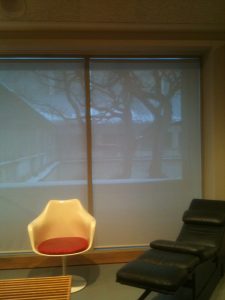 Wednesday, 9:05pm
Baltimore, MD
"She'd drag me through the streets of Baltimore…" (Gram Parsons)
Howdy.
Quick note to let you know I'm still kickin'.
I'm just taking a little time off here to split the home-dive… meet up with some biz pals in Maryland (including Rich Schefren, Bill Glazer, and Perry Marshall)… and ponder the wonders of life.  (Okay, and maybe catch an Orioles game).
I've got several blog posts almost ready for publication, so I'll continue with my prodigious outpouring of voodoo and shinola (in equal parts) when I get back to Nevada.
Meantime, why don't you slip into the archives over in the right-hand column (right there, see 'em, inches from your right hand), and dig into some of the stored posts.  I've been laboring over this damn blog for years… and the joint is awash in treasure for writers, marketers, and bohemians of all stripes.
All free.
Also, I see all new comments when I'm doing admin stuff here, so if you care to leave a note on an older post, I'll likely see it.  The most popular articles here still generate some nice outrage and fresh insight from new readers.
The comment section is half the fun of this blog.
Anyway, I'll be back next week.  There's beer in the fridge if you want some…
Stay frosty,
John