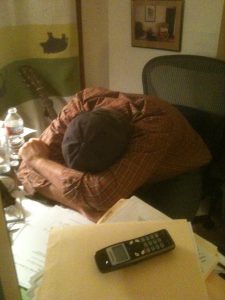 Saturday, 2:33pm
Reno, NV
"When I look back on all the crap I learned in high school, it's a wonder I can think at all…" (Paul Simon, "Kodachrome")
Howdy.
Someone recently asked me to offer a clue on how to nurture critical thinking.
It's a fair question.  And while I'm no neuro-scientist, I talk about critical thinking a lot, because it's the foundation of great writing, killer salesmanship, and engaging the world with your throttle wide open.
However, it's not an easy subject to grasp if you've seldom taken your brain out for a spin around the Deep Thought Track (as most folks have not).
So let's explore it a little bit here…
Critical Think Point #1: Yes, I know the headline on this article is a grammatical car wreck.  It should be "how to think critically", or at least "how to critically think".
But this botched phrasing is actually part of the lesson I'm sharing here.
Consider:  The vast majority of people sleep-walk through their lives and careers, never going beneath the surface of anything.  They process, at most, a small fraction of the information they see, hear or read about.
It's pretty much GIGO.  Garbage in, garbage out.
So the first job of any good marketer is toRead more…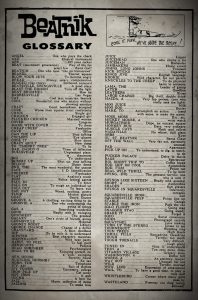 Monday, 1:17am
Reno, NV
"Tell me that you've got everything you want, and your bird can sing…" (Beatles)
Howdy…
Got another classic blog post here for you.
The topic is not only evergreen for writers and marketers… but, amazingly, the more arcane referenced website is still operational.
This second site, especially, is a SHOCKINGLY GOOD resource for finding both current buzz words and great slang…
… for when your message cries out for hipness, relevance, "slang nostalgia", or just a sizzling word or phrase that knocks your reader back on his heels.
Just be careful, and remember Rule #1 for using slang: It's got to be Read more…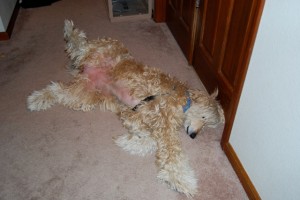 Saturday, 7:14pm
Reno, NV
"Out of 9 lives, I've lived 7…" (The Band, "The Shape I'm In")
Howdy…
I almost called this post "Web 2.oh no!"
And I know I'm just gonna scratch the surface here…
… but a few rules need to be laid down by somebody concerning this "Brave New World of No Freakin' Privacy Left At All".
Now, I've never noticed much "common sense" actually being very common among my fellow humans…
… but Jeez Louise, the arrival of social media and smart phone cameras has turned us all into ethically-challenged TMZ-level paparazzi.  No sense of right or wrong, no sense of crossing a line or going too far.
And people are gonna get hurt.
Do we need a collective and not-very-subtle whack upside the head here?  Metaphorically speaking, that is.
You decide…
Slap Some Sense Into You Rule #1: Just because you have a camera and recording capabilities on your smart phone, doesn't mean you have a license to USE it.
Yes, the rest of the world is hurtling toward a Zuckerberg-envisioned future where "privacy" will be a quaint notion that strangely only irritates geezers… sort of like how we now view petticoats, doo wop and basic manners.
However, I would caution privacy-anarchists that this "nothing you do is a secret to us" mindset is how Stalinist Russia maintained control over citizens (see also "1984", by George Orwell).
Now, what you do in your own sordid life is up to you, of course.  Including allowing basic privacy rights to be dismantled and shed.
However, as a professional, you've got to recognize boundaries.  Because there's a lot at stake here.Read more…