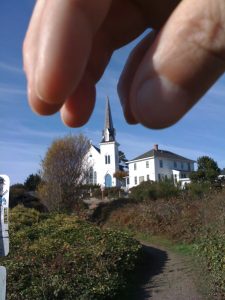 Saturday, 2:23pm
Reno, NV
"Who the fuck do you think you're talking to?" (Travis Bickle, "Taxi Driver")
Howdy. Sorry about being such a potty mouth right off the bat there… but that Taxi Driver quote is just too perfect for setting the stage.
Here's what's up: I've been involved in high-end, professional-level brainstorming and masterminding for, oh, around 30 years now. I think I'm starting to get a handle on it, too.
Okay, I'm joking. After spending half my career butting heads, arguing and mentally-wrasslin' with legendary thinkers like Gary Halbert… with a LOT of money, reputation and consequences on the line…
… I actually DO know a little something about working over an idea, ripping away the bullshit, and uncovering the overlooked, ignored, and spot-on nuggets of truth and success-potential most people miss.
The process is very much like sausage-making: Not pretty, and not for the weak-kneed.
However, if you truly desire to run an idea, project or plan through the gauntlet of REAL brainstorming…
… it's still the fastest way to load up your war-chest with tactics, strategies and solid creative mojo. So you can get moving on conquering the world (or your niche, whichever).
But here's the kicker: Hardly any veteran marketers have a clue how to brainstorm effectively.
Folks just naturally suck at it. And recoil in horror when confronted with the real thing in action. ("No!", they cry. "It just CAN'T be that brutal!")
At least… they recoil until they've had time to test-drive the ideas that come from real brainstorming… and see some results. Then it's all smiles and glad-handing and "Let's do that AGAIN!"
Still, I catch a lot of heat from uninitiated colleagues over the way I host brainstorm (or a mastermind) sessions. We call 'em "Hot Seats" for a reason — I've seen grown men cry, and steel-eyed entrepreneurs crumble like stale cupcakes while getting the full treatment. (Of course, again, they're often back for more, with fatter wallets, after the shock wears off and they get a chance to put things to a real-world test.)
Now, I understand why so many people take offense to having their ideas run through a merciless gauntlet — where you get zero points for "nice try" — and sometimes see them savagely destroyed (when it's a sucky idea). I feel the same way — that's your baby there, your darling little idea, fresh in the world and hoping for a little encouragement. We all want our ideas to be brilliant, fabulous breakthroughs that change the world.
And it's hard not to take it personally when hard-core veteran brainstormers cruelly crush it to death.
But it's just part of the process. Immediately after the cruel crushing, the Ideas That Actually Stand A Chance Of Working start exploding out of people's heads.
Seriously — I'm not trying to be the Bad Guy here. I'm out to save you heartache and bankruptcy if you're on the wrong track, and get you to see past the stars in your eyes how your idea's gonna fare in the cold, nasty world out there….
… so we can concentrate on how a few well-debated better ideas (based on experience and pro-level judgement) might just blow open the floodgates of moolah and happiness.
Because that's the way I've learned real-world brainstorming works best.
I don't enjoy disemboweling dreams. But I couldn't sleep at night if I didn't tell someone the truth about their plans, when I knew from experience they were on a suicide mission. And getting the bad stuff out of the way is how you allow savvier, better-positioned stuff to make it into your plans.
So, I'm always happy to see validation of my sharply-honed style from the guys in lab coats who test everything within an inch of its life.
Today, while perusing past issues of the New Yorker (still the best damn Thinking Man's mag around), I came across an article titled "Groupthink" by the excellent reporter/writer Jonah Lehrer. (Read it here online.) In it, Jonah dives into the current, still smoldering research on brainstorming…
… and it backs me up.
"Nice" isn't the right attitude for successfully brainstorming anything.
But using viciously confrontational debate-style exploration of an idea… yep, that's the way to go. Not pretty. But super-freaking effective.
I'll let you discover the details of his reporting yourself. However, here are a couple of sausage-making points:
Sausage-Making Point #1: The way most business folks are taught to brainstorm is just plain wrong. It was championed back in 1948 by a partner in BBDO (still a hot ad agency on Madison Avenue)… and his notion was that a good brainstorm session should have zero negativity in it. Members are not allowed to disagree with anything anyone says, or to be a dissenter.
And, it was first disproven in 1958 at Yale… but by then, the public had gotten this "be nice" notion too welded in its collective mind to dislodge.
Heck, I remember Halbert repeating those very instructions before hosting an early brainstorm I attended with him. (He then proceeded to violate his own rules, but only because of the sheer idiocy of the incoming ideas from the group. Still… point taken. He believed the no-negativity/no-debating rule had been proven.)
I'll bet you've heard it, too: The best way to get good ideas from a group of people is to set strict ground-rules, so no one feels dissed, embarrassed, or confronted with criticism. No Negative Nellies. No Devil's Advocate. No Contrarians.
There, there, that's a nice group — nice way to stay positive. All ideas are equal here, while we brainstorm.
But that doesn't work nearly as well as rolling up your sleeves and getting into an intellectual bar brawl.
Sausage-Making Point #2: Couple of quick quotes from the article: "Imagination can thrive on conflict."
"… dissent stimulates new ideas because it encourages us to engage more fully with the work of others and to reassess our viewpoints."
And… "Maybe debate is going to be less pleasant, but it will always be more productive. True creativity requires some trade-offs."
Hear, hear.
I'm not saying that "niceness" can kill an idea… but it sure comes up short as a tactic for sculpting a gnarly creative plan that has a shot at working in the real world.
Sausage-Making Point #3: People confuse the concept of "creativity" all the time. And it can burn you.
Outside of the biz world, it can be anything you want it to be. Because the consequences of being wrong are minimal.
But inside the maelstrom of entrepreneurial endeavors… the concept of creativity takes on an entirely new meaning. Prospects won't buy your cute little product, idea or plan just because it's "nice", or even refreshingly clever… or if you really like it, and you really, really, really want them to like it, too.
Nope. They'll buy it only if it's the snarling beast they require to accomplish what they need done, out there in the real world of heartbreaking, illogical and unfair buying trends. Solve a problem, create new opportunity, foster happiness, help them achieve desperately needed results.
This confusion is RAMPANT among even veteran business owners.
You don't suddenly get hip to the insider-tactics of success just because you launched a business, you know. There is no moment of divine intervention, where savvy, experience, and a deft ruthlessness is suddenly downloaded into your prefrontal cortex.
Good grief — some of the dumbest and least creative individuals I've met in my career held the fanciest Vice Prez positions in the marketing department.
Best cautionary story: One early client was an agency in LA that snuck me in the back door to do jobs, because their own staff writers just weren't getting results.
One day, I decided to go meet these ink-stained wretches in their native habitat, to see what the problem really was.
I still shudder, thinking back on the horror behind that door.
Way down one of the back halls of the building, in a windowless room, two sad-eyed copywriters faced each other over the cleanest desks I'd ever seen. (My rule: If the desk doesn't look like a bomb went off, I'm slacking.) They each had one typewriter (this was a year or two before PCs arrived) with a fresh sheet of paper rolled in… one sheet of notes or marked-up copy… one standard issue lamp… and a pencil.
That was it. Nothing on the walls. No bookshelves. No phone.
I've seen prison cells on MSNBC's "Lock-Up" with more personality to them.
Turns out, all the austerity was a direct order from the marketing VP… who believed shit like "writers write, they don't think", and "distraction is the enemy of creativity". (And, probably, "the best writing always comes from slave labor toiling without hope.")
Seriously. Nothing on the wall. No books. No radio. Just the life-sapped shallow breathing of their co-worker five feet away (and, I guessed, the occasional mournful sigh or choked sob of despair).
Geez. No wonder they couldn't write good copy.
I met that VP. Smug, sadistic, self-assured nincompoop. Happily murdering his agency's ability to create good advertising.
Thank God he despised me for my cavalier attitude, my lack of a tie, my unkempt slovenliness, and my cocksure reputation as the agency's "go to" freelancer. I loved getting results with my copy, because I knew he lost sleep at night praying for me to fail. Silly bastard.
I have lived, breathed and immersed myself in the process of creating good advertising for decades now. Effective brainstorming is essential.
It's not a nice thing to have, if you can get it.
It's ESSENTIAL to success. Nobody kicks ass in the biz world alone. There's too much going on, and even the most creative guy alive can get in his own way.
I don't mind taking heat for the way I host my Hot Seat seminars and masterminds. I know I can turn around the serious entrepreneurs in the group, because egos die quickly and the bullshit gets tossed immediately in a good brainstorm…
… and then we get down to the business of solving problems and force-feeding success into plans. (When I've been a guest at other people's brainstorming sessions, I try to tone it down… but often, I just can't stand it anymore when people are glossing over the truth while trying to be "nice", and suddenly I'm knocking the air out of the room with some brutally-honest biz advice. Which often runs entirely counter to what was being heralded as a "nice" idea by everyone else, and I gotta weather being the azzhole until other savvy folks in the room grudgingly back me up.)
(But screw it — there's money, lifestyles and other people's future at stake when you're talking about business plans… and I refuse to sit by while someone pleasantly describes the latest suicide mission they're embarking on, with the apparent thumbs-up of the room, cuz no one wants to tarnish the atmosphere with negativity. If I know something that needs to be shared, I'll share it regardless of the group conflict it may ignite. And I'll continue to match up my 30 years of experience against whatever you got, Bucko, when it comes to creating a plan that will work in the real world to bring in results.)
I love P.J. O'Rourke's book title: "Age and Guile Beat Youth, Innocence and a Bad Haircut". Kinda sums up what happens when sheltered folks run smack into experienced veterans. (If you've never read P.J.'s non-fiction, you're in for a treat. Go buy all of his books now. Killer writer, thinker, and super-smart observer of life.)
Basically, it's almost impossible for a true pro to be "nice" when the bullshit is flying, and somebody's walking into a trap covered with it.
The Take-Away of all this: Toss any long-held nonsense you may be harboring about how to best use brainstorming, and get hip to what veterans know works (and what the current research continues to back-up, despite the lingering urban myths about the process).
Understanding "creativity" doesn't seem to be the human default brain setting. Some guys seem to know how to coax great ideas out of groups, but in most cases people need help making a brainstorm session work well.
And you do NOT need to be a creative genius to get maximum benefit, either. You just need to understand how to brainstorm effectively.
This is a game for anyone in business (regardless of how creative or non-creative you think you are). All you need to do… is get wise to the insider tactics that get results.
Make sense?
Stay frosty,
John
P.S. All right…
… this is too good to not share: If you'd like to learn — firsthand, in real time — how a great mastermind works…
… and start uncorking great hyper-successful ideas and sculpting them to work like crazy in the real world…
… with the help of the best gathering of fellow brainstormers you'll ever meet in your lifetime…
… then you need to check out our Platinum Mastermind group.
I'm not gonna pitch you on it. Either you understand the power of masterminds, and you're finally ready to goose your own success through the roof with fresher, better, more powerful ideas and bullshit-stripped projects… or, I dunno, maybe you enjoy struggling alone in business.
This is a way to, instead, have a dedicated group of colleagues watching your back (and giving you full, uncensored benefit of their experience and skills).
Go here, and see if this kind of gathering is for you: Platinum Mastermind.
P.P.S. You don't agree with me, do you. I can sense the hostility brewing behind your fevered brow. Nobody likes having long-held myths knocked down and violated like this. Kinda kick-starts the argument gene in your DNA, no?
So, the comment section is open, below. Let's hear what you got…