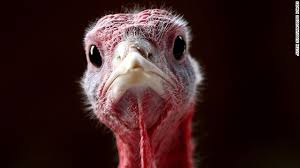 Friday, 2:22pm
Reno, NV
"Something is happening here, but you don't know what it is, do you, Mr. Jones…" (Bob Dylan)
Howdy…
Lots of talk about gratitude these days. There are entire movements (run by schmaltzy guru's in nice suits) centered on getting folks to feel the gratitude, to embrace and become it.
Like it's magic or something.
It ain't.
Knowing how to appreciate the important stuff in your life is a good thing, of course. Being grateful for what you have should be a daily moment, part of being mindful about what's going on around you and within you (and around and within those you love, deal with, oppose and haven't met yet).
Early in my career, while devouring self-help books — I read one Og Mandino for every biz book I read for awhile, just to keep my heart and soul moving forward along with my brain — I even went so far as to acknowledge the non-living things around me.
I would thank a keyboard, for example, for serving me so well when I replaced it. And mean it. Give it a decent burial in the trash, introduce myself to the new keyboard and get back to work.
Same with my shoes, my thrashed car (which needed the encouragement, I can assure you), my favorite pens, and so on. It doesn't even seem silly now… it makes sense to be mindful of the tools that help us do what we do. Astronauts name their shuttles, sailors name their ships, and I assign my beat-up leather coat a personality.
So I'm an old hand at thanking the universe and the things and people around me as I move along.
But a little perspective, please.
For too many business people, there's no real thought given to the notion of gratitude.
They act like just saying the word creates a magical forcefield of wonderment and power.
So we get airline flight attendants urgently crooning over the intercom that if there is ANYTHING they can do to make our flight more comfortable, just ask.
Which is, of course, pure bullshit.