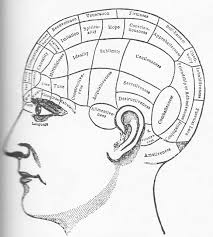 Saturday, 1:25pm
Reno, NV
"It's game over, man, game over!" (Corporeal Hudson, "Aliens")
Howdy.
Folks who've followed my ramblings and rants for a while know that I've had a healthy, life-long love of psychology. Both the academic discoveries, and the street-level revelations that only savvy, old school salesmen ever discover.
And that's the useable stuff. The insights and tactics that work in marketing, for example. And in dealing with people (who, as you well know, can be whacky and illogical at the worse times).
So here's one piece of what I call Psych Insights that may help you at a very fundamental level.
Dig: I've hung out with — and learned a lot from — a number of professional psychologists.
Most are whacked (with personal lives in complete disarray)…
… but it's like knowing an insane plumber who can nevertheless fix any pipe problem you have.
You don't judge the guy you let into your brain's plumbing by his whackiness, but by his ability to help you.
Anyway, Gary Halbert also shared my fascination with shrinks, and even had one in his inner circle for a few years. (We tried, and tried, and tried to help him get an entrepreneurial project going… but, you know, he was just too caught up in the academic mindset to "get" marketing.)
This particular shrink really understood the territory of human behavior and belief, though. (He'd spent so much time inside people's heads, he could recognize your particular neuroses before you opened your mouth.) (Yes, you're neurotic. Get over it. We all are.)
What I learned from him (and other shrinks, both the good ones and the close-to-being-committed-themselves ones) gave me awesome persuasion tools to work with in ads.
But I also learned a lot about living well, too.