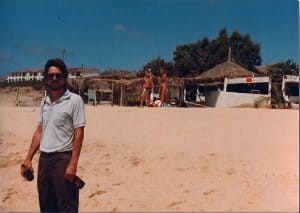 Saturday, 2:00pm
Reno, NV
"Any writer who doesn't write for money is an idiot." (H.L. Mencken)
Howdy…
You know what real writers do?
They study other writers…
… especially when those other writers have been successful.
And in direct response marketing, it's easy to define "successful": It's the ads that brought home the bacon.
Well, I've got some good news for y'all here.
We just found a previously hidden cache of my best ads (meaning: the ones that worked like gangbusters)…
… complete with background stories (written exclusively by me) about how I created them.
(These stories include insider stuff about my pals Gary Halbert, Jay Abraham, Dan Kennedy and others — stuff you simply won't hear about elsewhere.)
You can spend a lot of time tracking these little beasts down online, but you've never find all of them…
… and you'll never find the stories behind them. So you won't know which ones worked, how well they worked, or how they came to exist in the first place.
This little bundle includes lots of rare stuff.
You already know I developed the most hard-core copywriting style out there.
If you're hot to find out how these legendary pieces came into existence (and how they did), you're gonna swoon over this collection.
Just go here to grab access.
Enjoy.
Stay frosty,
John
P.S. The photo up top was snapped in Mexico during another round of writerly debauchery in my early career.
When your heroes are the hard drinking, hard partying writers who chewed up scenery and devoured life in huge gulps, you gotta work hard to keep up.
Live large. Be a good human. Love what you do. And hug the people closest to you.
Just be safe while this Plague rages…