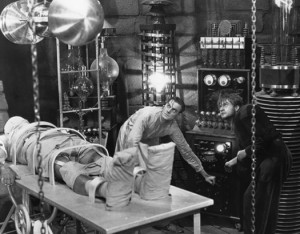 Thursday, 10:37pm
San Francisco, CA
"If you want it, here it is, come and get it…" (Badfinger)
Howdy…
Quick post today — I'm hosting my awesome Platinum Mastermind early tomorrow, and have a little prep work left to do.
However, I thought you might enjoy sampling the kind of posts I'm getting global recognition for… on Facebook. So I ripped a recent one from the site, and put it here for your delight and consumption.
Social media confuses most marketers — many refuse to even engage with Twitter or Facebook (or any of the myriad other options online to share silly secrets and post photos you'll regret later). But I was an early adopter, and eagerly so — I had one of the very first marketing blogs (which you're enjoying here), one of the first biz-oriented podcasts on iTunes (and if you haven't listened to the latest free podcasts I've been hosting, go to the Psych Insights For Modern Marketers site now and indulge: www.pi4mm.com)…
… and I've been breaking every "rule" on Facebook ever since it hit the mainstream. I use FB to have fun, sometimes… but also to share insight, advice, lessons and some of the more obscure (and funny) war stories I've gathered in my 30 year career. (I currently have 5,000 "friends" — the limit — plus another couple of thousand "followers"… and I expect them all to show up at my wake and cause trouble. I've made them promise, in fact.)
To get the full flavor of what's up — including the very long comment threads that you are invited to join — you'll need to pop over to my Facebook page (www.facebook.com/john.carlton).
However, here's a nice little taste:Read more…