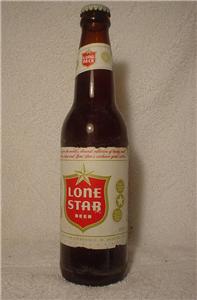 Saturday, 1:29pm
Austin, Republic of Texas
"We're the Free Texican Airforce, and we're flying tonight…" (Peter Rowan)
Howdy…
Okay, first off, I'm not in Austin yet.
I'm in Reno… but I'm preparing for flying into Austin Monday by keeping the oven on in the kitchen, while boiling four pans of water on the stove.  Cuz it's hotttttttt down there.
I'm a dry-heat kinda desert rat.  We're a mile up here in the biggest little city, and the idea of walking out onto the broiling tarmac of Bergstrom International — where it's rumored to be topping 107 this time o' year — is not fitting easily into my brain.
Now, I've spent months in the Florida Keys, on full-tilt boil, back when Gary Halbert insisted on moving down there (first to Marathon — or "Cleveland in the Keys" — and then to Key West — or "Key West", which is another concept hard to fathom for anyone who's never experienced it first-hand).  (Trust me on that.)
But, like childbirth, you forget the details once the ordeal is behind you.  (Or so I hear. Never been pregnant myself.)
So, the closest I've been to that kind of super-heat in the past few years… has been during a long, soothing shower.  While it's snowing outside here in the bosom of the Sierra Nevadas.
Whatever.  I'm going, because I'm speaking at an event alongside the likes of Joe Sugarman, Joe Polish, Bill Phillips, Chris Guerrero and other notables at a very nice event hosted by our pal Josh Bezoni.
And it's gonna be fun hanging out with those nutballs.
I'll also collapse and die at some point in the heat, of course, but I'll have a smile on my mug.
I recall a joke a guy once told me, while we were both sipping Lone Stars:Read more…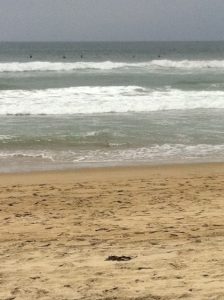 Saturday, 3:26pm
Rancho Cucamonga, CA
"Hot fun in the summertime…" (Sly Stone)
Howdy.
I've been doing some Critical Think (trademarked term, by me) about one of the main keys to "real" communication with your fellow humans: Empathy.
Not sympathy.  Empathy is a very different animal — it's where you essentially walk a mile in the other guy's shoes.  You start, conduct, and end all conversations with active knowledge of how the other guy is perceiving your side of the tale…
… and you actually give a damn how he's reacting.
Empathy is not just a secret weapon in your tool kit…
… it's the freakin' nuclear bomb of high-end communication.
And it's so powerful, because most folks simply do not possess it.  The vast majority of your neighbors and brethren think, speak and act from inside a confining little echo chamber where their own prejudices, beliefs, notions and cockamamie thoughts completely dominate.
And there is almost zero chance of anything contrary penetrating that white noise in their brains.
Thus, marketers get mad at customers, entrepreneurs ignore opportunity and pitfalls with equal obliviousness, and biz owners with superior products are passed over by prospects.
You know who wins?  Savvy politicians, con men, and psychopaths.  The dudes who cynically know how to turn on the charm and say all the right things to get what they want.
By far the hardest thing I've been trying to teach people over my career… is that good salesmanship is a tool.  Like a hammer.  A hammer works to pound nails into the foundation of your dream house… just as effectively as it can pound holes in the head of your mother-in-law when you finally lose it.
The hammer doesn't care who's using it, or for what purpose.
That's why, when I teach high-end salesmanship, I express the fervent hope that anyone using what I teach to push unethical shit will die and rot in hell.
And that using good salesmanship tactics will vastly improve the bottom line for ethical, honest businesses.  Because the tactics that work to persuade people to vote for corrupt politicians, or sleep with smooth-talking psychos, or buy into scams…Read more…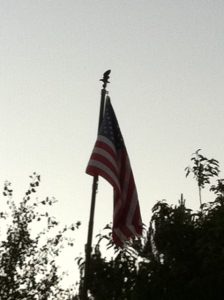 Saturday, 8:44pm
Reno, NV
"They've all gone to look for America…" (Simon & Garfunkel)
Howdy.
I want to wish the country a happy birthday on this fine July 4th.
She's looking not too shabby for 235 years old.  I've been here for a lot of those b-days, too… and here are a couple of random thoughts (before I get drowned out by fireworks):
Random Thought #1: I'm not gonna discuss politics, and I hope you have the presence of mind not to start in on it yourself in the comments.  However… as far apart as we seem today on the multitude of problems faced… I can tell you it has ever been thus.
At our very best, the country has always been like a dysfunctional family forced to co-exist at a perpetual holiday dinner.  My own family shows signs of it occasionally — somebody gets hot about some subject, voices rise, someone gets called an idiot, feelings are hurt…
… and then, minutes later, all is well and we're laughing about some story from the family archives.  (I had uncles who couldn't get through a game of gin rummy without throwing cards across the room and giving us kids an excellent lesson in swearing like a sailor before the aunts corralled them back into some semblance of civilized behavior again.  I miss those old farts, and a whiff of beer and cigars can take me back instantly…)Read more…