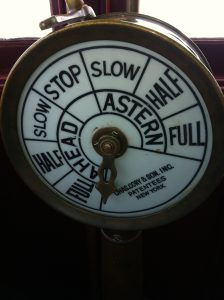 Friday 8:09pm
Reno, NV
"Just move on up now…" (Curtis Mayfield)
Howdy.
Quick post here to help you figure out when you should probably consider consulting with a respected, proven veteran marketing expert…
… and what your perfect consulting option is, once you've decided it's time to kick your biz or career into high gear.
Step One: As a small business owner or entrepreneur (especially if you've been going at it alone, or mostly alone)… if you have any kind of success at all… there will come a time when you're simply overwhelmed and need a little help. Or a lot of help.
For example:
[]
It may be time for you to move up a level in your marketing
… and you know that having a veteran marketing expert comb over your new plans can shortcut your path to increased wealth, while jumping over the unseen pitfalls that ruin so many other biz owners trying to expand. []
Or, you may have a problem that needs serious attention
… like sales going into the toilet, or new competitors chewing you up, or sudden changes in the marketplace that crush your bottom line (like a Google slap, or adverse rule changes at Clickbank, or the obsolescence of your product, or technological left-turns that disrupt your sales process). Even worse, what was working before suddenly isn't working anymore, and you don't see a clear reason why. []
Or, you're just working harder and harder, but sales are stagnant.
Time, perhaps, to bring in an objective, experienced marketing whiz who can help you restructure your biz plan… so you maximize results, and get your life back (by working less, not more.) []
Or, you may want high-end professional advice on your current sales funnel
… just to make sure you're not hemorrhaging money somewhere, or murdering potential sales through marketing blunders you can't even see. []
Or, you may be ready to start a new business adventure,
and just want to be positive you've got your ducks lined up and you aren't forgetting something critical. []
Or, you have copy that may or may not be working,
which you know could jack up your bottom line if a professional copywriter helped you with a total make-over.
Step Two: The best reasons to seek professional help from a veteran dude like me always have one main goal: To fix problems, and goose your bottom line into obscene levels of newfound wealth.
When your situation is urgent, the cost of hiring a consultant who can provide solutions is almost always "cheap", because you're extracting yourself out of a dangerous reality that threatens your business and peace-of-mind.
And it's a screaming bargain when that consultant can offer you simple fixes inside of a plan you can put into action immediately…Read more…