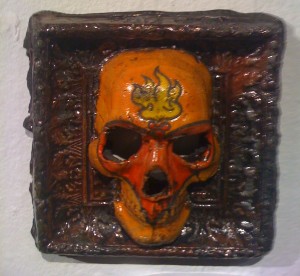 Saturday, 2:21pm
Reno, NV
"Well, do ya, punk?" (Clint Eastwood, "Dirty Harry")
Howdy.
What's Lady Luck done for you lately?
Humans have a strange relationship with Luck. Rome conquered the known world, yet firmly believed in a goddess named Fortuna who ruled over their fates. More modern successful folks than you can count consider luck to be a con-game. "I make my own luck," is a common refrain… and yet these same smug studs often indulge in stark superstitious behavior.
I imagine more than a few folks have earned a PhD or two going deep into the concept of luck. Is it a random thing in the universe (like snake-eyes rolling exactly when you call it)…
… or part of a pre-determined script you're just playing out (so of course the dice came up ones — it was part of your life's plot-line)?
Or is it something much more mysterious and powerful?
You're really got to settle this for yourself, I learned… Read more…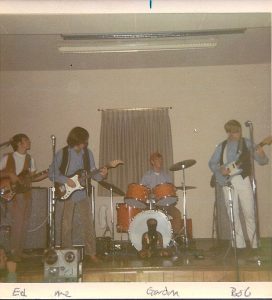 Friday, 1:48pm
Rancho Cucamonga, CA
"Cuz the thought that I coughed up my head is the event of the season…" ("Mr. Soul", Buffalo Springfield)
Howdy…
You like music, don't you?
And you like getting filthy-stupid rich in business, too, right?
Well, join the club. In fact, it's astonishing to me how many wily online entrepreneurs are not just music lovers (we're talking the "nutso" category of fan here), but also musicians. Some keyboards, a drummer hither and yon… but more often guitar. It's something we quickly bond over…
… even though I'm a totally old-school rocker, and most of the younger dudes are either speed-thrashers (who worship Yngwie Malmsteem) or Tone Monsters who embrace the technical side of digital music-making (with an engineer's-level command of effects).
Which just pisses me off. The story of my early musical career fits right in with other geezer tales of walking ten miles to school in the snow (and eating gravel for lunch). We were as close to analog as you can get and still be pumping noise through electronics.
Back when I started playing, the Beatles were still touring, and everyone plugged their guitars straight into the amp (which had actual springs for reverb). The only "effects" we produced was the occasional accidental squeal, or — if we were lucky — a gutteral growl from a blown speaker that was still alive.
My first stomp box was a simple one-button fuzz-tone that mugged the signal and distorted it like a mofo. (My pal Bob made it in Shop Class.) (It sounded like a Tyrannosaurus Rex trying to eat the building, and sometimes startled dancers near the stage.) Later, I bought a used Morley wah-wah… and even later I loaded up on Boss pedals and digital amps with sampled sounds and all hell broke loose.
But basically, I'm still that guy who was most impressed with Dave Davies of the Kinks (who slashed his little amp's speaker with a razor blade before recording "You Really Got Me"). Simple, non-technical abuser of equipment (and pentatonic modes).
So what's this got to do with making money?
A lot… at least as far as becoming a successful entrepreneur.
Because it's all about attitude… Read more…