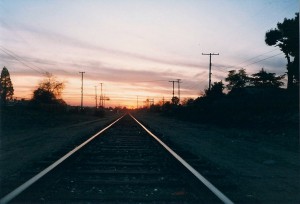 Sunday, 3:09pm
Reno, NV
"The shortest distance between two points is a straight line, unless you've got a black hole handy."
Howdy.
Nice, short post here today. In keeping with the theme "KISS."
Veteran entrepreneurs recognize this, of course, as an acronym of "Keep It Simple, Stupid"… easily some of the best biz advice I ever received in my long career. I carefully printed this slogan out, by hand, on a big notecard and had it taped above my desk for years (though, my sign was even more direct and vicious: Keep It Simple, Shithead. I wanted to get my own attention.)
I made good use of slogans during the early days. "Business before pleasure" was also huge for me, since I'd squandered my youth as a party-hardy slacker… and simply re-directing my energy first to biz (and having evil fun afterward, if I still had any juice left) instantly changed my entire existence. I made a vow to myself — my first real vow that I took deadly seriously — to follow that self-administered advice without hesitation or complaint… and to never apologize for basing my career on a hackneyed phrase that few people ever thought twice about. And that's when things started popping for me, success-wise.
That was a key realization: All those dog-eared rickety slogans, as mocked as they are, have earned their way into the culture…
… because they Read more…