Tuesday, 4:06pm
San Francisco, CA
"I left my heart…" (Tony Bennett)
Howdy.
By the time you read this, I'll be back home in Reno… a better man for having spent a week in San Francisco.
Even though it was all business, I still get invigorated just from hanging out in that city by the bay.  It's one of the few things California did right (though they're working hard at ruining it).  (Bastards.)
And while I was gone, the last blog post went freaking bonkers.  Nearly 200 comment posts (most of them well-thought-out and elegantly delivered, too).  (With the occasional funny disruptor, of course.  It wouldn't be a good Quiz without a big healthy dose of irreverence.)
So, a big "thanks" once again to Robert Gibson (SWS veteran teacher and all-around good dude) for being ring-leader while I was off.
And congratulations to the winner.  Who we'll announce here in a second.
First, though, let's clarify what the answer is.
The question was: What's the 4th big observation about money that changed my life so dramatically… that an avalanche of good stuff followed (including the phat opportunities to work with Gary Halbert)?Read more…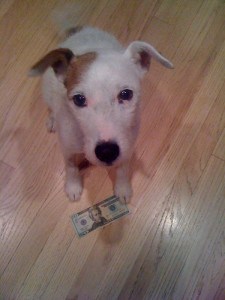 Wednesday, 8:40pm
Reno, NV
"Money, money, money, money, money, money…" (Cabaret)
Howdy…
Hope you enjoyed the last post, where I offered up 3 observations about moolah.
For this current post, I promised to reveal the 4th observation…
… which is so powerful, it can instantly change the way you move and get things done in the world.
However…
… I've just had a sudden urge to get all Socratic here, and ask readers to do some critical thinking before I reveal that 4th observation.
It's too easy to just toss the really hot wisdom in your lap… and the retention level when you don't have to think about it first is abysmally low.  I do you a grave disservice by not using the most powerful teaching methods available when I'm sharing the good stuff…
… and the Socratic method — which ignites critical thinking skills by asking questions (and never, ever just gives anything away) — is a proven way to juice up the ol' brain cells, while being able to see what other folks come up with from their perspective.
In fact, let's make it a real Quiz.
The first person to chime into the comments section here with the answer I'm looking for… Read more…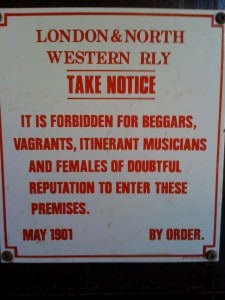 Sunday, 4:24pm
Reno, NV
"… keep your hands offa my stash…" (Pink Floyd)
Howdy…
Let's talk about money.
Do you have enough?
Do you know how much "enough" is, for you?
Most folks are pretty clueless about moolah.  They desire it, they fear it, they respect and hate and love it… and they assign all kinds of magical powers to it.
So here are a couple of observations… from a dude who's been broke, been rich, and seen the awesome potential as well as the destructive nightmares that money can wield:
Big Damn Observation #1: Money really can't buy you happiness.
But you know what?  It's still more fun to find this out for yourself, rather than take someone's word for it.
For me, it was well worth keeping this nugget of wisdom on a note tacked to my office wall.  Because happiness was definitely on my wish list of life-long goals… but so was success.
So I kept track as I moved up the socio-economic ladder from slacker, to decently-paid freelance writer, to obscenely-paid "A List" professional.
And guess what?Read more…