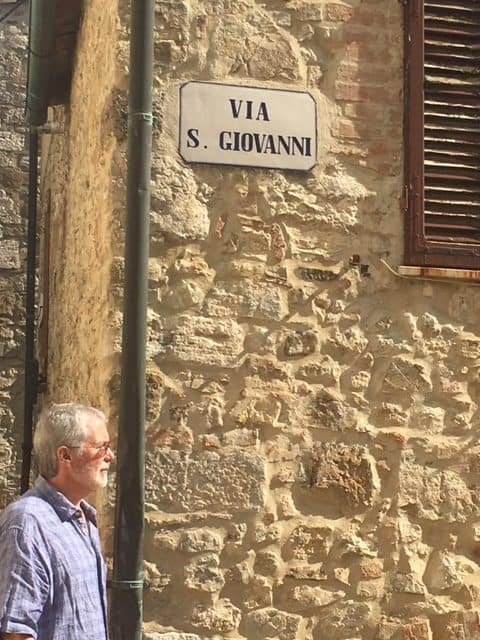 Wednesday, 11:22am
Rome, Italy (yeah, I'm on vacation)
"Wither goest thou, America, in thy shiny car at night?" (Jack Kerouac)
Howdy…
I've been asking people, lately, what I consider a great question: "Is there anyone in your life who could write your biography?"
Most folks never think about their legacy.
The writers I know all do, of course, though few take the time to work up an autobiography (beyond the blurbs we use for promotion). You gotta be really full of yourself to think you're worthy of a book.
Still, it's a question to ponder. Who in your life knows you well enough to tell the tale?
I have no one. Because I've moved around a lot, and had radically different sub-plots in my life many times that brought in new batches of friends and cohorts, leaving prior ones in the dust.
There are folks who could tell you intimate things about me, within a limited "chapter" of time… but never the whole story, as an overview. Childhood, youth, the middle years, geezerdom. Each of these eras are like separate John's, completely different people.
Guys like Keith Richards and Mick Jagger have been close their entire lives, from late childhood on, because of the band. They may not know all the details of each other's tale, but they could hold forth with pretty decent accuracy on the main themes.