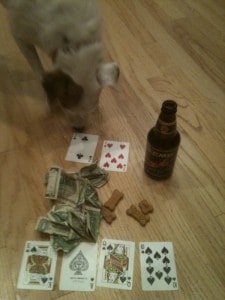 Sunday, 9:08pm
Reno, NV
"Hit me.  Hit me again.  Again.  Arrrgh…" (Blackjack dude going down…)
Howdy.
One of the truly fun parts of being in business are the Life Lessons you get to learn.
Or, rather, you're forced to learn (if you don't want to spend your career blundering down the same blind alleys time after time).
Early on, I took notice of the various quirks people exhibited running a business… especially the entrepreneurs, who were unencumbered with the rule books that franchise owners and traditional corporations worked under.
Now, you'll see startling examples of strangeness in any group of humans, doing anything, anywhere.  So the first lesson is probably to acknowledge that reality…
… and stop pretending we're a race of logical, rational, functional beings going about the business of running a civilization efficiently and sanely.
We're not.
And savvy, experienced biz veterans survive by learning to work within the limitations that come with dealing with other humans.
It's actually one of the more fun parts of entering the biz world, once you get a handle on the basics of how spectacularly humans can screw something up.
Don't get me wrong — I love people.  But I love them in spite of their near-consistent tendencies to botch things completely.  (I'm by no means above the fray).  (No one is.  Scratch the surface of the most "together" person you now, and you'll find evidence of shocking weirdness.)
The reason little insights like these are so awesome, is that they can help you stay balanced… Read more…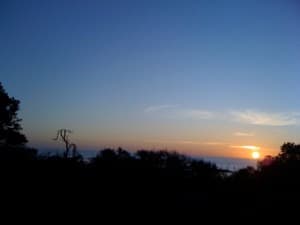 Monday, 11:34pm
Visalia, CA
"I never drink… wine."  (Bela Lugosi, "Dracula")
Howdy.
Special treat today.  I've asked an old friend (and killer copywriter) to guest post on the blog here.
Jim Curley and I go way back (to, gasp, Before The Birth Of The Internets As A Marketing Force)…
… and he's one of those Web-hip veteran copywriters who brings a healthy dose of old-school wisdom and experience to everything he does.  He's well steeped in all the manly markets (golf, self-defense, hot rod body artwork, family life, vampires, stuff like that).  I've had him as a wingman at multiple seminars, and I've hired him as a writer for my own projects.
That's how good he is.
I didn't give Jimbo any directions on what he could write about, either.  I trust the guy completely…
… and just told him to dig into one of the subjects he and I enjoy talking and bitching about when we get together.
This is a good lesson Jim's sharing with you.
Enjoy… Read more…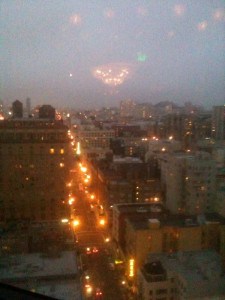 Sunday, 10:19pm
Reno, NV
"There are eight million stories in the naked city…" (Jules Dassin film noir classic)
Howdy.
Here's a nice little piece of insight for writers.
And by "writers", I'm referring to those ink-stained wretches (of whom I share a proud bond) who really care about the craft of writing.  For whom the act of stringing words together is — when done right — a sacred thing.
You can make a living as a hack writer (meaning: Someone who can communicate through writing, but who neither loves language nor attempts to create phrases with rhythm or dynamics or craft).
Most of the best-selling novelists these days are complete hacks, in fact.  (Talkin' to you, Dan Brown.)
Metaphor Alert: If you need a comparison to understand what I'm talking about, let's take the mastering of a musical instrument.  What's the difference between the dude who noodles away at a guitar for decades but never plays for anyone… and the guy who steps on a bar stage to cover a Cream tune… and Eric Clapton?
Answer: The first dude can't Read more…