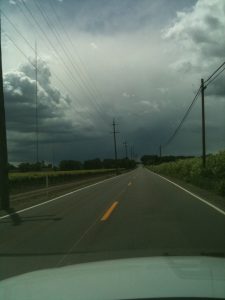 Thursday, 2:39pm
Reno, NV
"Hey, you bastards, I'm still here!" (Steve McQueen as Papillon, floating away to freedom…)
Howdy…
I'm re-publishing, below, a portion of one of the more influential posts I've ever put on this blog.
It's just a slightly tweaked way of looking at the best way to start your new year… but that tweak makes all the difference in the world.  I've heard from many folks that this particular technique finally helped them get a perspective on where they're at, where they're going…
… and why they care about getting there.
Most goal-setting tactics, I've found, are useless.  Worst among them is the traditional New Year's resolutions (which seldom last through January).
This is something I've used, very successfully, for decades… to reach goals, to clarify the direction of my life, and to change habits.  I first shared it in the old Rant newsletter a few years back, and I've hauled it out here in the blog on a regular basis.  It's timeless shit.
Here's the relevant part of the post:Read more…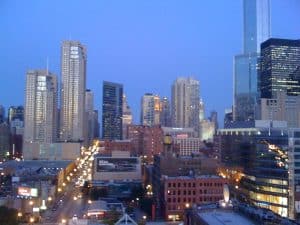 Sunday, 1:01pm
Tampa, FL
"Won't you get hip to this timely tip, and take that California trip…" ("Route 66", Bobby Troup)
Howdy…
I asked our old pal Kevin Rogers to guest post here, while I'm off galavanting around the west coast on biz trips.  (First stop: San Francisco, for the quarterly meeting of our super-awesome Platinum Mastermind group.)
I laughed reading this post.  There are excellent lessons for everyone below (especially if you're struggling to find your footing in this current economic turmoil)…
… and I just want to be clear, up front, about one crucial detail:  There is a HUGE difference between making yourself useful (after doing the necessary preparations)…
… and just being a lazy-ass stalker looking for a handout.  I met my own primary mentor, Gary Halbert, by slowly proving myself through actions.  I never asked for anything, and never pretended to be anything I wasn't.
Most of the time, the difference between a life frozen in place… and a life that roars along in the fast lane… turns on a single moment where you realize "Hey, I can DO this".
And that moment usually comes from discovering information, or advice, that you couldn't quite piece together on your own.
This is where teachers come in.
This is where taking that critical action-step of reaching out and grasping opportunity is the order of the day.
Okay, enough preamble.  Here's Kevin:
Hi.  Kevin Rogers here.
Since the head honcho is away this week and asked me to fill in (always a humbling honor), I thought I'd share the story of how I was able to "weasel my way" into John's world…
… all the way from being a guy he'd barely noticed writing about him on marketing forums… to eventually becoming a trusted insider (and even working alongside him as his go-to-writer).
There's a huge lesson in here anyone can use to skip several rungs up the ladder of marketing hierarchy and claim your seat at the royal feast of the clued-in and well-connected.
This lesson is based on an old philosophy that says: In order to achieve your goals, choose someone who has already achieved those goals and model their thinking.
This story backs up that theory, with two small addendums:
1. Modeling your subject's thinking isn't as simple as reading a biography or daydreaming about how they might react in a certain situation… but rather, getting into a room with them to find out what truly makes them tick.  And…
2. When it comes to scoring a meeting with your subject… it's probably going to require you to swallow your fears to make it happen.
Here's the story: Read more…