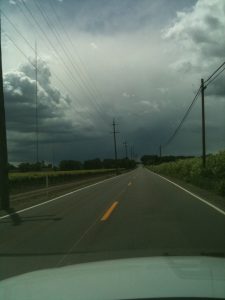 Tuesday, 1:31pm
Reno, NV
"Hey, you bastards, I'm still here!" (Steve McQueen as Papillon, floating away to freedom…)
Howdy…
First off… do not be alarmed if the design of the blog seems to be morphing — the programmer is fussing with the new design in real-time. We'll get it all sorted out very soon.
Second… I'm re-publishing — for what has become a tradition on this blog — a portion of one of the more influential posts I've ever written.
What you're about to encounter is a slightly tweaked way of looking at the best way to start your new year…
… but that tweak makes all the difference in the world. I've heard from many folks that this particular technique finally helped them get a perspective on where they're at, where they're going…
… and why they care about getting there.
So, even if you've read this post before… it's worth another look. Especially now, as you gaze down the yawning gullet of 2012, trying to wrap your brain around a plan to make the year your bitch.
This is a critical step for entering any new period of your life. To keep your life moving ahead, you need to set some goals, dude. And most goal-setting tactics, I've found, are useless. Worst among them is the traditional New Year's resolutions (which seldom last through January).
This tactic I'm sharing with you (again) is something I've used, very successfully, for decades…
… to reach goals, to clarify the direction of my life, and to change habits. I first shared it in the old Rant newsletter a few years back, and I've hauled it out here in the blog on a regular basis.  It's timeless, classic stuff that will never let you down.
So let's dive in. Here's the relevant part of the post (slightly edited):
"Goal Setting 101 And
The January 15th Letter"
Yeah, yeah, I know a chat about goals can quickly turn into a boring, pedantic lecture. But then, so can a chat about space flight.
And, in reality, both space flight and your goals are VERY exciting things.
Or should be.
It's all in the telling.
What I'm not going to discuss are "resolutions". Those are bogus pseudo-goals that have the staying power of pudding in a microwave.
No. It's merely a coincidence that I'm suggesting a review of your goals in January, just after the New Year's supposed fresh start.
I mean… Read more…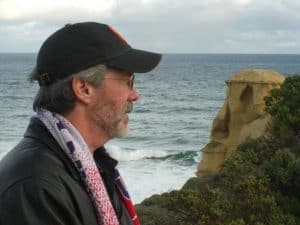 Wednesday, 12:36pm
Reno, NV
"Sittin' on the dock of the bay, watchin' the tide roll away…" (Otis Redding)
Howdy…
Mark, a lifelong pal of mine, lived with a girlfriend many years ago who taught us both a very devastating lesson.
At the time, Mark and I were hard-core slackers — lamely cruising through our late twenties, we took jobs without ambition to pay the rent and keep the fridge stocked with beer, and were pretty much maintaining the same lifestyles we'd had in college.
Care-free losers, if you need a label.
Susie, on the other hand, was roiling with ambition. Had a good job, with a plan to either rise quickly in that biz or seek better positions elsewhere. Her friends talked about the future a lot, and openly competed with each other over acquisitions like new cars, new clothes, expensive wine and all the grown-up Yuppie shit that sent shivers down my spine.
Cuz I was still going to clubs to see bands (and who can blame me, since it was that primo era when the Pretenders, the Police, Elvis Costello, the Jam, and Talking Heads were on their first west-coast tours)… still driving a 10-year-old decrepit Datsun truck… still dressing like I'd been shopping drunk at the Goodwill store… and still loathing the idea of "growing up".
I knew something was wrong, of course. I was just floating on the surface of life, at the mercy of other people's ambitions and without any goals or dreams or sense of purpose.
And I absorbed a lot of harsh criticism, both from others and from myself, for not doing anything constructive with my life.
However, looking back, I see things very differently now.Read more…