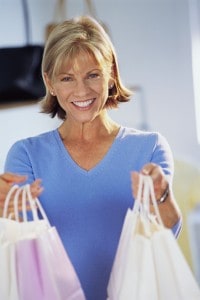 Sunday, 7:57pm
Reno, NV
"It's alive!" (Baron Von Frankenstein, kickstarting the Monster)
Howdy…
We've just fired up the Simple Writing System blog (www.simplewritingsystem.com/blog)…
… which means a stunning (and unprecedented) pile of free tools, tactics, advice and insight can be yours…
… just for the grabbing.
This is an all-out assault on reason and logic.  We're just GIVING AWAY stuff that — not too long ago — would have cost you a pretty penny just to get a quick glimpse of.
We've created a beast here, and it's name is FREE.
Here's just a small taste of what's piling up over there (that you're missing out on if you haven't signed in):
A free swipe file of "home run" ads I've written (which few folks outside the target markets have ever seen)… can be in your tool kit tonight.  This swipe file, alone, is causing hearts to skip a beat among marketers and freelance writers who love to rip juicy headlines and sales angles from proven ads.  (Removes any guesswork on who/what to rip.)
A short (but frightenly powerful) series of special reports channeling the best "how to make the sale" secrets I've ever used.  (I used to keep this stuff classified, only bringing it out during high-paid consultations… and here we are giving it away.)
The actual video (torn directly from the masters hidden in Frank's inner sanctum) of my "How to persuade, influence and sell the shit out of anything… using the simplest stories you can create" presentation at Mass Control.
What?  You didn't see that presentation?
It's marketing theater at its finest… Read more…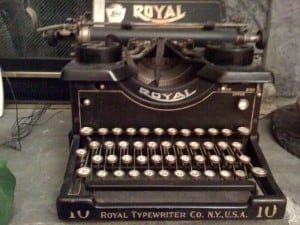 Monday, 9:21pm
Reno, NV
"Stop sniveling…" (Pretenders, "Tatooed Love Boys")
Howdy…
Quick note here for those in need.
I've been almost completely retired from freelancing for some time now.  I still indulge a few long-time clients…
… but I haven't taken on a new gig in over a year.
I'm devoting my time to teaching, and writing stuff for myself.
This makes me happy.
But it bums out business owners and entrepreneurs in a major way.  Because, often, someone will realize they need copy written…
… and they know, deep down, that I'm the guy who needs to write it to squeeze out max results…
… and… here's the sad part…  they cannot bribe, cajole, threaten or offer me enough money to come out of this semi-retirement to do the gig.
Man, that's frustrating.
Here's the good news, though: I can now offer you… the next best thing.
If you need a writer who meets my strict, Operation MoneySuck, no-BS-allowed requirements for professionalism and quality…
… I now have a small "stable" full of them.
And we've just released a simple program that gives you immediate access.Read more…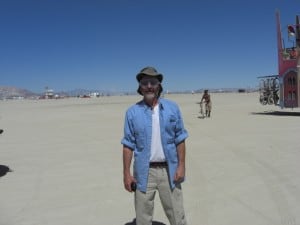 Wednesday, 8:53pm
Reno, NV
"Make no mistake… this is an exercise in radical self-reliance…" (Burning Man survival guide)
Howdy…
No, I'm not at Burning Man this year.
Just couldn't pull it off, because of random acts of viciousness and distraction ladled upon my poor vulnerable head by the universe.
Visited last year.  Might go next year, too.
I'll see this Burn, though, through the sky-cam there in the smoldering Black Rock desert, if I see it at all.
However, just thinking about that amazingly unique event generated a familiar thought about survival.
I call it "The Hard Knocks Lesson Of Three's".
It applies to stuff like attending an event like Burning Man… which is a week-long freak show in the middle of the playa, way the hell in the middle of the northern Nevada desert.
Nothing you've ever done in your life, to this point, can totally prepare you for the experience.
One day before the event, the desert is a wasteland, free of humans.  One day into the event, it's suddenly a Mad Max-styled city of 40,000 partiers who stay up all night torching stuff and dancing themselves into madness to blaring trance music (which goes 24 hours a day out there).
Lots of art, and street theater, and comraderie, and general naughtiness ensue, at levels you simply are not prepared for.
Experienced Burners report it's a very raw, pure form of fun.  But daunting fun, at first.
You gotta bring every drop of your own water and food (or barter for it from others — no money is allowed inside Black Rock City)…
… and you're on your own dealing with the sand storms, the brain-melting heat, the absolute lack of basic resources, and all the other details of maintaining good-animal health in the middle of Hell.
Trust me, it's something that has to be seen to be believed.  People arrive from every corner of the globe, eager to get the party started again.
Burners take the self-reliance code to heart.  They truck in everything they need, and truck it back out again when the show's over.  No trace is left of the massive city, or the party.
This once-a-year bacchanalia has been going on since the 1980s, with little or no mayhem or tragedy.
Self-reliant partiers.  It's a concept.
The lesson, however, applies to all sorts of new experiences.  Like starting a new job.  Or putting together a market launch of a new product.  Or engaging in a new course or mentoring program.
Here's what I've found:Read more…