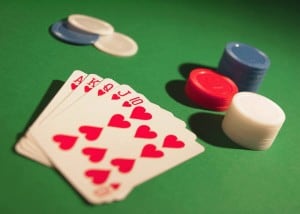 Saturday, 4:14pm
Reno, NV
"He's not the messiah.  He's a very naughty boy…" (Terry Jones, Monty Python's "Life Of Brian")
Howdy…
Quick post here… but it's important.
I'm relaying something here that I just shared in the Simple Writing System mentoring program.  (The entire program is sizzling with action, by the way.  Mucho fun… and this is yet another "taste" of the kind of stuff we're getting into.)
It's about using and abusing "intuition" when there's money on the line.
I had a little saying I'd rely on, back when I was a freelancer: "It's a mess to guess."
I used that saying as a reminder not to go off half-cocked when trying to persuade prospects to part with money.
In the SWS training, I mention that most people's intuition is just dead wrong.  It was amended, during discussion, to "untrained intuition is almost always dead wrong."
There's a difference, you see, between good intuition and bad intuition.Read more…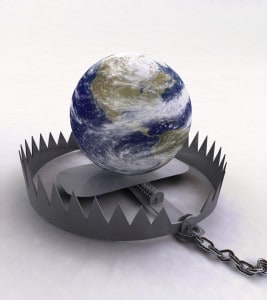 Saturday, 8:53pm
Reno, NV
"It's the end of the world as we know, and I feel fine…" (REM)
Howdy…
Nice big glob of seemingly-nasty news hit the grid this week.
The FTC (brrr, even the name causes Halloween-style chills, doesn't it) fired a shot across the bow of the good ship Capitalism with their "final guidelines governing endorsements and testimonials".
In case you've been in a coma or something, here's the Fed-sponsored link:
http://www.ftc.gov/opa/2009/10/endortest.shtm
What immediately followed was a lot of hair-on-fire screaming and rending of clothes by both online and offline business owners who use testimonials or endorsements in their marketing.
It was kinda fun to watch, actually.
A lot of entrepreneurs, I've noticed over the decades, are skittish enough already about the whole "provide a product to customers in exchange for money" model of doing business.
They're like "Are you sure we can do this?  Actually accept moolah just for giving people this thing of value we created?"
It's understandable to be a little paranoid.  Business is part of the grown-up world, all full of consequences and responsibilities and risks…Read more…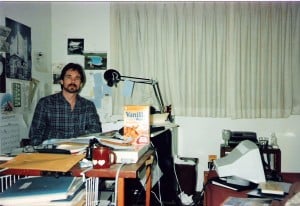 Thursday, 12:15pm
Reno, NV
"It's too hard.  You'll never figure it out." (What the first copywriter I ever met told me about writing ads.)
Howdy…
I'm going to tell you about two promises here.
The stories behind them may help you chart out the rest of your life… as they did mine.
Harken:
Promise #1:
The above quote ("It's too hard.  You'll never figure it out.") are the exact words that a professional copywriter said to me when I innocently asked for advice.
They are burned into my cerebral cortex, because it was one of the first times I had ever nurtured a small ember of actual hope about my future in business…
… and she crushed it like a bug.
All I'd wanted from her was a smidgen of advice. Maybe point me in the right direction.  Or offer a small word of encouragement.
I was lost at the time.  Trapped in the drudgery of a dead-end J.O.B. that sucked big-time.
And I was genuinely clueless about the process of writing anything for business.  I'd never met a real copywriter before, and was very interested in finding out more.
I didn't even know what the word "mentor" meant at the time… but I suppose I would have squirmed with joy if she had said, instead, something like "Let me help you learn how to do this."
Still, she did me a HUGE favor by being such a miserable, hateful bitch.
As I stood at her desk, burning with shame for having asked for something and been so brutally refused…
… I promised myself that I would prove her wrong.
And I used that promise as motivation whenever I needed some extra oomph in the next year or so, as I figured out — on my own, without help from anyone — how to write killer sales messages.
So I owe her one.  She did me a proper by igniting my until-then-dormant ability to Do It Myself.  Literally with a vengeance.
I launched my solo career as a freelance writer entirely on my own.  I took the Do It Yourself ethic and ran with it…Read more…