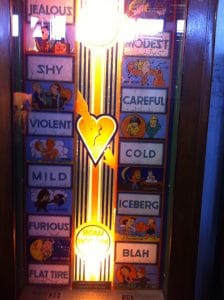 Friday, 12:26pm
Phoenix, AZ
"Been there, done that…"
Howdy.
I am, today, resurrecting a post from a very long time ago…
… because the subject matter just won't die. Like a zombie, it just keeps getting back up and stumbling forward to irritate and annoy me.
So let's file this under "Necessary Reminders If You Wanna Get Rich"…
… cuz it's one of those fundamental lessons for anyone who got into business to create wealth.
As opposed to, say, getting into business just to have something to do during the day.
Every successful entrepreneur will tell you the foundation of their wealth comes from paying attention to the fundamentals. The wild-and-crazy ideas are fun, the vows to take over the world make you feel awesome, and gorging on fresh technology is invigorating.
But you won't earn a dime off any of it without knowing the nuts-and-bolts part of putting ideas, vows and tech into action.
Just like being really, really, really eager to demolish your opponent in a cage fight will get you killed if you don't have the fundamentals down of hitting and getting hit.
Enthusiasm is great. Skills and knowledge are how shit gets done, however.
Here's that zombie post. Enjoy:
I tell rookies to never, ever assume anything about anything. Ever.
Especially about your target audience. One of the biggest mistakes marketers make is to assume your prospect knows as much as you do about whatever it is you're selling.
And it's almost never true. You're dealing with your product/biz/service day in and day out, and you've dealt with the details so often, it's all second-nature to you.
But your prospect isn't working in your office. Even if he's in the same general market as you, he has other priorities. He may desperately need what you offer… Read more…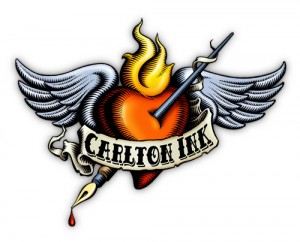 Thursday, 1:29pm
Reno, NV
"What this requires is a really stupid and futile gesture on someone's part." (Otter, "Animal House" pre-climactic scene)
Howdy…
Do you ever have the vague feeling that everyone around you is enjoying life more than you…
… or has their act together real tight, while you struggle and wake up in the middle of the night fussing over problems?
This is actually part of our default machinery as humans. Personally, I grew up as a kid believing that everyone was hiding the secrets of a happy life from me… they knew these secrets, and were smug about knowing and enjoying them. While I was left to desperate measures, trying to figure out each fresh pitfall and obstacle on my own.
If I could only catch a clue about what everyone else was thinking as they so smoothly navigated life, the secrets of eternal happiness and contentment would surely bloom for me.
My first big revelation as a teenager arrived like a bolt of lightning: After putting together a few clues…
… I abruptly realized that most people weren't hiding secret thoughts from me at all.
They actually didn't have Read more…