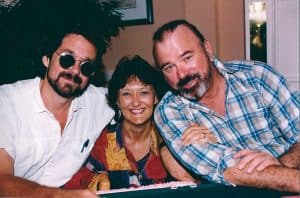 Wednesday, 1:50pm
Reno, NV
"Nothing is impossible for a man who refuses to listen to reason." (Gary Halbert)
Howdy…
I learned a lot from Gary Halbert, but the lesson that most affected my life had nothing to do with copywriting.
Rather, it was about living well.
I began my freelance copywriting career back in the "dark ages" of the mid-eighties, when direct response advertising had gone out of fashion and there were just a handful of us "true believers" in the game, devouring the ancient (and often out-of-print) books on advertising while doing the hard work of becoming masters at old school salesmanship…
… so we could relentlessly obliterate our clueless competition in every market we went after.
---
URGENT: 


Have you signed up for "The Pint Of Beer Ad Writing Challenge" yet? Well what the heck are you waiting for? This short crash course shows you how to create a kick-ass ad in the same time it takes you to down an ice-cold beer. Or a piping hot coffee. Your choice. Best of all, it's completely free. Eat your heart out, A.I!

All the details are right here.
---
I was fortunate to live in Los Angeles at the time… because multiple large agencies had just opened up branches there and were starved for competent copywriters. I quickly became the guy the creative directors snuck in the back door to do the work their house staff couldn't pull off (because none of them studied the craft).
Then the large mailers back east caught wind of my work, and I found myself moving in the "A List" crowd of now-legendary copywriters like Gary Bencivenga and Jim Rutz (who I ghost-wrote for).
However, the corporate world bored me to tears.
It was primarily financial and health newsletters with the large mailers, and insurance and equipment sales with the agencies. Yawn.
That's when I met Gary, at Jay Abraham's house. He was the most arrogant, vain and outrageous person I'd ever met in the business world…
… and I liked him immediately.
Read more...