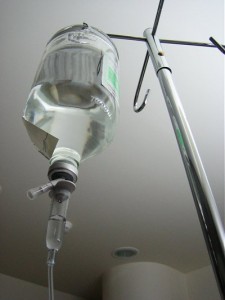 Sunday, 9:07pm
Reno, NV
"When choosing between two evils, I always like to try the one I've never tried before."  (Mae West)
Howdy…
A friend, who is briliant at marketing, asked me a question today about writing that has implications for most people.
This guy is a decent writer… but it takes him forever to get copy down on paper. It's just agonizingly slow, and he hates me because I do it so fast.
Everytime we talk, he sneaks in a question about my writing "habits", hoping to find the hidden magic secret to getting copy knocked out in record time. This time, he asked about my notoriety as a night owl, and whether I wrote best late at night.
I am a night owl. Even as a kid, the late evening hours held special allure for me. I suffered in the "real" corporate world, because arriving to work by 8 am was just an ordeal. I nearly flunked several courses in high school and college, because they began at 9 am.
Night owls get no slack from anyone.
There have been numerous studies proving that "night people" do exist — our body temperature, alertness and problem-solving abilities actually increase after dinner. A few savvy schools have even identified kids who were like me, and by moving thier classes to the afternoon, reversed their academic decline.
When I first went out on my own as a freelancer, one the of HUGE benefits was being able to work all night, and not worry about having to show up at anyone's office looking bright and spiffy the following morning. I would frequently work until dawn.
The guy asking me about working at night is also an admitted night owl. He's also a married man with kids, and a nocturnal work habit wouldn't go over so well with the family.
So I told him to forget about trying to find the magic of writing fast and good by staying up later.
Because, early in my career, I made a discovery that I didn't want to be true: I could write juust as good, and just as fast, just as easily, in the morning… as I could in my so-called "peak" hours late at night.
This discovery ruined my best excuse for not writing during the day. Turns out, once you become a craftsman at a skill, you can crank it up whenever it's needed.
You may pay a price — such as getting exhausted faster, or screwing up your sleeping habits… but you CAN do it. You are NOT a slave to preconceived working hours.
However… I do recommend that you find a time in your day, every day, where you can arrange the space, peace and equipment to write. A two-to-four hour slot of uninteruptable time.
It can be first thing in the morning (as many famous writers insist on), or at the end of the day, after everyone else has turned in (as many other writers end up doing). Get the social implications of your choice in order, so that time becomes sacred. Phone off the hook, locked door, drapes pulled, whatever it takes.
It's using the power of ROUTINE. There are two reasons why routine works for writers:
1. It becomes an addiction. At whatever-o'clock, you will quickly feel like you need to be at your desk, writing. Anything else that comes up, short of the house burning down or a visit to the ER, gets second billing. You'll be back to the "real" world right after your writing session. But for now, you've got an appointment with a blank page.
2. You actually train your body to dump the internal stew of hormones and chemicals that aid in the kind of focused concentration and mind-play required to write.
It's the same reason you should exercise at the same time every day — your body will actually do a little preparation as you head to the gym, gearing up the broth needed for lifting and sweating and grunting.
Sleep experts say the best way to get more deep sleep, while sleeping less total hours, and feeling more energy while awake… is to simply have the same bedtime and rising time, every day of your life. So your body isn't freaked out — like a dog anxiously wondering if we're ever gonna go to bed tonight — by changing patterns, and so doesn't overdose or underdose on REM and dreams.
Same with diet. Bill Phillips, author of "Eating For Life" and a guy you do NOT want to argue with about diet, eats six meals a day, at regular times. So his body doesn't gobble up each opportunity to store fat, thinking he's starving. And it learns to function at optimum capacity on smaller portions.
So… the key to pumping out reams of great writing, is to set up routines. For some reason, the last few generations (startng with mine) have scoffed at routine, like it's some cute relic of our grandfather's time.
It's not. You can spend the rest of your day being unpredictable and spontaneous and wonderfully whacky… but when it comes to your designated writing time, no one and no thing interferes.
This is a primary element of Operation MoneySuck: Do what you need to do to get the important stuff done, efficiently and regularly.
Side note: You won't find your groove immediately. You may have to try finding your solid two-to-four hours at different times in your day, through trial and error.
The key is to find a time where you won't be interupted. My assistant, for example, sometimes arrives while I'm still in writing mode. She knows not to disturb me, doesn't take it personally, and even takes steps to make sure nothing else disturbs me either.
People will cooperate, once they understand what you're trying to do.
Sort of. There will also be people in your life who cannot abide the idea that someone (like you) might actually be doing something proactive with your life. And they will find ways to screw with your routine.
It will become important for them to find a way to make you NOT establish a routine. Trust me on this. Mostly, they're doing this unconsciously… but sometimes they're well aware of what they're doing.
When you start establishing radical routines like this, you'll start producing stuff at an alarming rate. Your life will begin to move faster, and things will begin happening to you. Goals will start getting met, money will start pouring in, your status and position will grow.
This frightens those people in your life who fear change. Watch for this trap. Don't fall for it.
Side note #2: It will take a while for you to realize when you've found your groove, too. People tend to forget that it takes time to get over being the new kid on the block… no matter what you apply that metaphor to.
The first few times I went to my new gym, I felt like the New Guy. Because I WAS the new guy. There was some awkwardness, everyone was a stranger, I got lost trying to find the men's room.
Then, one fine day a few weeks later, I realized I was totally comfortable at this place. I had a routine. I waltzed in, and said hello to the attendant, who had my towel and bottle of water already waiting for me. All the regular staff nodded hello to me as I passed them. I breezily established my position at my usual warm-up bike, nodded at the other regulars (all on their favorite machine), and drifted easily into "I'm exercising here" mode.
Don't sweat being the New Guy. It's just a transition period you must go through. It's the way it works.
Same with your writing routine. It won't feel exactly right at first. May take you months to get settled in the right time, with the right routine. So what?
Once you do find your groove, you are off to the races.
Go get 'em…
Stay frosty,
John Carlton