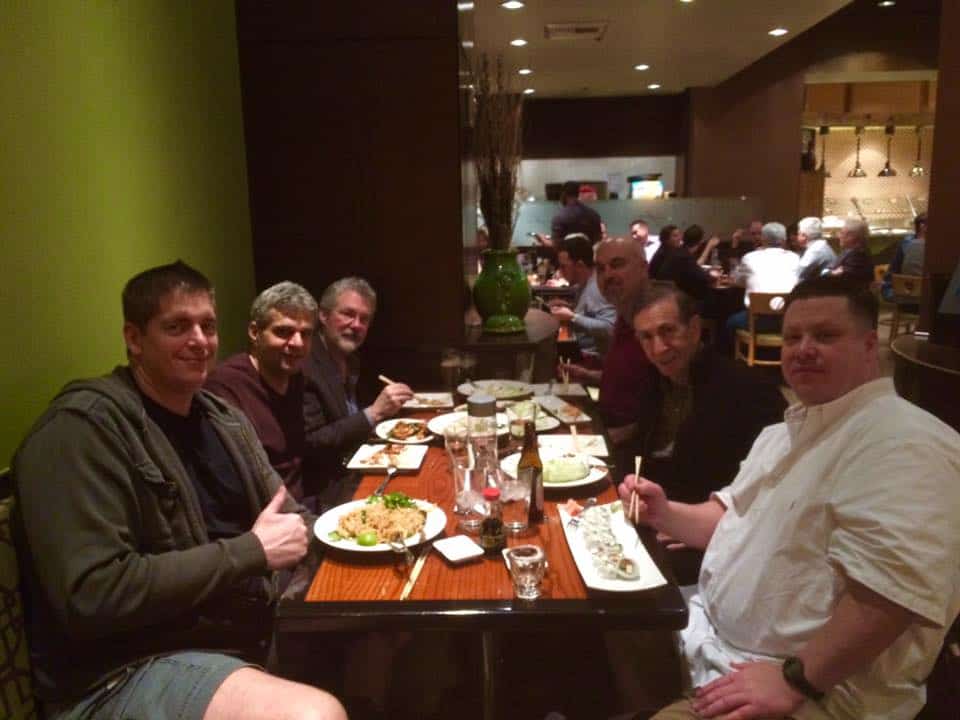 Sunday, 7:38pm
Reno, NV
"My social life's a dud, my name is really Mud…" ("Talk Talk", Music Machine)
Howdy…
Quick story: If you're in business, you've got problems.
Problems are just front-loaded into the game.
Sales surge, then disappear.
Results vary, seemingly at random.
Once-reliable resources flake out, easy gigs turns into time-sucking nightmares, and things can just go south without warning.
Shit has a tendency to hit the fan.
Entrepreneurs love the freedom of owning our own biz, but when problems hold us back and relentlessly harsh our mood…
… it ain't fun no more.
Well, guess what?
Savvy biz owners and professional copywriters
have a secret weapon.
It's called "getting some freaking help when needed."
Or, in more polite terms, "tapping into the solutions, resources and brilliance of a trusted network".
You know. The almost voodoo-like magic of being in a secret marketing club.
My biz partner Stan Dahl and I have been hosting the Marketing Rebel Insider's Club for around 10+ years now.
It's an interactive learning environment for copywriters, entrepreneurs & biz minded folks at all levels.
Inside, you'll find a ton of original lessons by some of the top marketing minds around. Oh sure, you might find your way eventually through trial and error and stumbling around… Or you can spend hours scouring the Internet trying to find answers to these pressing problems plaguing your biz. 
Or you can have it all at your fingertips in one convenient spot, along with access to the Marketing Rebel team, who are always available to answer your questions.
You'll also get access to some of my best marketing & copywriting know-how that I've gleaned from YEARS as an in-demand freelancer.
We're talking swipe files, hot seats, and of course – the scuttlebutt sessions where I chat strategy with some of the most successful marketers to walk the planet in the last 20 years, including Joe Polish, Gary Halbert, Dan Kennedy and others.
We've helped everyone from kitchen table startups to Fortune 500 companies overcome every obstacle imaginable to become wickedly successful in their businesses.
This is serious guidance and coaching, for folks serious about putting their life and biz on the fast track to happiness and wealth.
They get answers to questions that have held them up, solutions to problems that plague their bottom line, fresh alternatives to living the best life with the best business practices possible, and more.
It's easy (and painless) to find out if the Marketing Rebel Insider's Club can help you too.
Just go here to get the details.
Go get started, already.
Stay frosty,
John
P.S. The above photo was taken after one of our meetings in Las Vegas, just a couple of years ago. That's Brian Kurtz (the guy who turned Boardroom, Inc into the powerhouse it is today) across from my old pal and marketing legend Joe Sugarman… with Big Jason Henderson (the email expert we go to when we run into problems) across from my dear, late buddy and A-List copywriter Scott Haines (who we all miss terribly). Stan and I are at the end of the table.
Just an example of the over-the-top talent you'll gain access to.