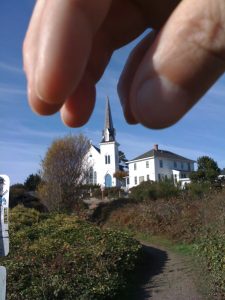 Saturday, 2:23pm
Reno, NV
"Who the fuck do you think you're talking to?" (Travis Bickle, "Taxi Driver")
Howdy. Sorry about being such a potty mouth right off the bat there… but that Taxi Driver quote is just too perfect for setting the stage.
Here's what's up: I've been involved in high-end, professional-level brainstorming and masterminding for, oh, around 30 years now. I think I'm starting to get a handle on it, too.
Okay, I'm joking. After spending half my career butting heads, arguing and mentally-wrasslin' with legendary thinkers like Gary Halbert… with a LOT of money, reputation and consequences on the line…
… I actually DO know a little something about working over an idea, ripping away the bullshit, and uncovering the overlooked, ignored, and spot-on nuggets of truth and success-potential most people miss.
The process is very much like sausage-making: Not pretty, and not for the weak-kneed.
However, if you truly desire to run an idea, project or plan through the gauntlet of REAL brainstorming…
… it's still the fastest way to load up your war-chest with tactics, strategies and solid creative mojo. So you can get moving on conquering the world (or your niche, whichever).
But here's the kicker: Hardly any veteran marketers have a clue how to brainstorm effectively.
Folks just naturally suck at it. And recoil in horror when confronted with the real thing in action. ("No!", they cry. "It just CAN'T be that brutal!")
At least… Read more…