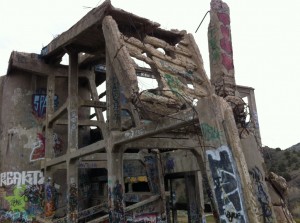 Wednesday, 12:53pm
Reno, NV
"I'm busy 24 hours a day, I fix broken hearts, I know that I truly can…" (Del Shannon, "Handyman")
Howdy.
Today, I want to share with y'all a simple pro-level tactic that just might change your career path forever… if, like most entrepreneurs out there, you're laboring under a huge and common misunderstanding of how things work in the real world.
Here's the problem: Most folks only see the surface of the culture, and seldom get to peek behind the curtain to see the infrastructure that supports everything.
Now, if you're stumbling through life as a slacker or a follower… just bobbing to and fro like flotsam… then learning how stuff gets created isn't important.
But entrepreneurs do not have that luxury. Once you take responsibility for the survival of a business, you better get hip to the Big Picture.
This means understanding the process of arriving at a finished product. Which requires rolling up your sleeves and getting dirty (or virtually dirty, in the digital world).
Here's the quick tale of how I was introduced to this realization: Back in school, I was that doodling kid who just kept getting better at it… until one day the journalism teacher found one of the endless homemade comic books I was pumping out, and insisted I create a weekly cartoon for the high school newspaper.
Now, I loved the comics page in the local rag (the LA Times). The idea of drawing a comic strip of my own, however, was terrifying. I didn't have a clue how they were actually made. Up to that point, I drew only in pencil, on big sheets of scrap paper, with no limits to sizing or length. Now, suddenly, I had to work in ink, inside a 3-inch by 4-column format.
And meet a deadline.
In retrospect, I should have just hit up the art teacher for tips on producing a cartoon in a publication. Or called up the local "real" newspaper and ask a production artist how it's done.
But I had never had to research anything before. Like most American kids, I had spent my youth tearing things apart, not building them. I'd never asked anyone how something was done, ever. I just figured it all out for myself, in my own idiosyncratic way, thinking that's how it had to happen. You "should" be able to figure everything out.
It's a flaw in our brains.
Back then, the hard part of doing a weekly cartoon was coming up with jokes that fit into a four-panel format. But what consumed the most time was producing the final strip. I bought a double-aught nib in a wooden holder at the crafts store, plus a big bottle of India ink. And I drew veeeeeeery carefully…
… because I believed that published cartoons were drawn that way. You know, that Charles Schultz just sat down and inked out a Peanuts strip from left to right.
And if I made a mistake…Read more…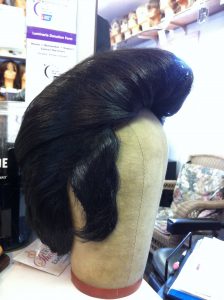 Thursday, 2:52pm
Reno, NV
"He was a one-eyed, one horn, flying purple people eater…" (Sheb Wooley)
Howdy.
In the spirit of screwing off as much as possible this fine July, I'm replenishing the blog with another oldie-but-goodie post from the archives.
So you've got something good to chew on, while I wander off to the beach to get pounded by merciless surf and fried by an uncaring sun. You know: Good times.
Anyway, I love meandering through the archives here… especially when I find a post that still packs some mojo.
Here's a nice short one from '07, on the non-scientific process of finding great hooks for your headlines. At the time, I was bummed that a favorite newsstand shock-rag was ending its run… however, the good news is that WWN is still alive and kicking (just like Elvis) online. (Today's headline: "Saturn Ready To Explode!" Um… okay.)
The ability to find a way to hook readers (and drag them into your story) is what separates the Big Dog writers from the wannabe's. And creating hooks (especially from otherwise boring raw material) is an art form that needs to be developed. It's not a skill that comes with your standard brain equipment.
Here's some insight to how the best veteran copywriters do it, slightly edited, via the Archive Time Machine, from July '07:Read more…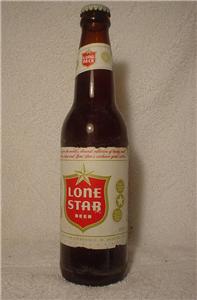 Saturday, 1:29pm
Austin, Republic of Texas
"We're the Free Texican Airforce, and we're flying tonight…" (Peter Rowan)
Howdy…
Okay, first off, I'm not in Austin yet.
I'm in Reno… but I'm preparing for flying into Austin Monday by keeping the oven on in the kitchen, while boiling four pans of water on the stove.  Cuz it's hotttttttt down there.
I'm a dry-heat kinda desert rat.  We're a mile up here in the biggest little city, and the idea of walking out onto the broiling tarmac of Bergstrom International — where it's rumored to be topping 107 this time o' year — is not fitting easily into my brain.
Now, I've spent months in the Florida Keys, on full-tilt boil, back when Gary Halbert insisted on moving down there (first to Marathon — or "Cleveland in the Keys" — and then to Key West — or "Key West", which is another concept hard to fathom for anyone who's never experienced it first-hand).  (Trust me on that.)
But, like childbirth, you forget the details once the ordeal is behind you.  (Or so I hear. Never been pregnant myself.)
So, the closest I've been to that kind of super-heat in the past few years… has been during a long, soothing shower.  While it's snowing outside here in the bosom of the Sierra Nevadas.
Whatever.  I'm going, because I'm speaking at an event alongside the likes of Joe Sugarman, Joe Polish, Bill Phillips, Chris Guerrero and other notables at a very nice event hosted by our pal Josh Bezoni.
And it's gonna be fun hanging out with those nutballs.
I'll also collapse and die at some point in the heat, of course, but I'll have a smile on my mug.
I recall a joke a guy once told me, while we were both sipping Lone Stars:Read more…