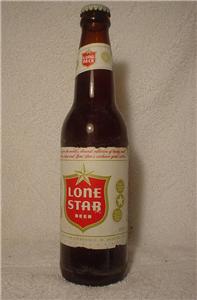 Saturday, 1:29pm
Austin, Republic of Texas
"We're the Free Texican Airforce, and we're flying tonight…" (Peter Rowan)
Howdy…
Okay, first off, I'm not in Austin yet.
I'm in Reno… but I'm preparing for flying into Austin Monday by keeping the oven on in the kitchen, while boiling four pans of water on the stove.  Cuz it's hotttttttt down there.
I'm a dry-heat kinda desert rat.  We're a mile up here in the biggest little city, and the idea of walking out onto the broiling tarmac of Bergstrom International — where it's rumored to be topping 107 this time o' year — is not fitting easily into my brain.
Now, I've spent months in the Florida Keys, on full-tilt boil, back when Gary Halbert insisted on moving down there (first to Marathon — or "Cleveland in the Keys" — and then to Key West — or "Key West", which is another concept hard to fathom for anyone who's never experienced it first-hand).  (Trust me on that.)
But, like childbirth, you forget the details once the ordeal is behind you.  (Or so I hear. Never been pregnant myself.)
So, the closest I've been to that kind of super-heat in the past few years… has been during a long, soothing shower.  While it's snowing outside here in the bosom of the Sierra Nevadas.
Whatever.  I'm going, because I'm speaking at an event alongside the likes of Joe Sugarman, Joe Polish, Bill Phillips, Chris Guerrero and other notables at a very nice event hosted by our pal Josh Bezoni.
And it's gonna be fun hanging out with those nutballs.
I'll also collapse and die at some point in the heat, of course, but I'll have a smile on my mug.
I recall a joke a guy once told me, while we were both sipping Lone Stars: "Marry a Texas girl.  No matter how bad it gets, she's seen worse."
I'm not sure why (or if) that's funny… but it gets a belly-guffaw every time I repeat it.  My mother's side has a lot of Texas in 'em (Muleshoe, Galveston, and them parts).
And I went through Austin back in '76 (last century) during a trek from Cape Canaveral, through 'Bama and N'Orleans and the breadth of Tejas to Los Angeles.  I helped a friend drive a Pinto his folks gave him back to the West Coast.  I can bend your ear for four days with stories from that 2-week trip, but few of them can be repeated until a whole bunch of people die.  Just too gruesome, embarrassing and reputation-damaging.
In other words, a totally awesome adventure.
Where was I?
Oh, yeah.  Texas.  Which has absolutely nothing to do with today's post.
Here's what I meant to write about: People constantly ask me for simple tips to write copy that persuades.
And on my Facebook page (what?!? You're not a friend yet?  Are you insane?) I like to drop lots of easy shortcuts.  However, I often cloak them in riddles or inanity.
People seem to learn better when not lectured to, but rather teased and forced to think.
But get this: In the process of reminding folks about the value of journalism when communicating with prospects…
… I sorta accidentally came up with a VERY cool new twist on a traditional rule…
… that just may be the Mother Of All Shortcuts to writing killer ads.
Wanna hear it?
(Our Afghan hound, who we just shaved so she could better handle the Reno "heat", just shuffled by my office looking miffed about the discomfort of the Nevada summer… and it's, what, 74 in here with the A/C cranked?  I'm headed for 107 and 80% humidity, and the DOG is unhappy in this comfy climate-controlled house?
I am so dead when I get off that plane…)
Well?  You want the shortcut or not?
Okay, here it is: The fundamental rule of journalism (which you should have been taught in grade school, had you existed in the parellel universe where the American education system hasn't been degraded and murdered) is to communicate the "essence" of a story as succinctly as possible…
… so that even skimmers can get the specifics.
You're excused if you're young enough to not remember when newspapers and real TV newscasts dominated the info media world.  Pre-Grid, and yes, I understand how difficult that concept is to get your brain around today.
And even if you currently read newspapers (say, online) you may be hearing about this rule for the first time…
… because journalism is now into it's second generation of pure, unadulterated FAIL and suckiness.  Reporters now consider their opinion and personal experience to trump the need to disseminate actual news.  (But that's a rant for another time.)
That basic journalism rule for reporting is to make sure you deliver on the "who, what, where, why, when and how" of the story as promptly as possible.  "Mayor Flytwaddle, speaking to reporters from his office downtown yesterday afternoon, insisted he did not know the dead hooker found in his secret apartment last night, despite the discovery of his handwritten check for $75 in her purse, nor could he explain how she had a key."
Or something like that.
The key is communication of the specifics… MINUS all external bullshit (like the reporter's opinion, political spin, or personal context).
Just the facts, m'am.  As Sgt. Friday used to say.
When it's done right, you come away from reading a story (by a crack reporter) knowing as much as anyone.  And if someone's hiding something, you know that's the case, too.
You are informed.  You are hip.  You are The Man.
Most folks, untrained in allocating and delivering basic information, can instantly transform their ability to communicate clearly just by having this checklist tattooed on their forearm, and going down the list as they speak.
So, instead of "Dude!  It was, like, totally awesome!"…
… you get: "So, yesterday afternoon, Jimbo and I were at the park practicing Frisbee golf, when this sheriff's helicopter landed right next to the statue of General Lee. We overheard a cop say the tail rotor was wobbly, so they needed to do an emergency landing, and nobody was hurt…"
Now, yes, there is some argument to be made that a primal form of "essence" associated with the experience is actually contained in "Dude! It was, like, totally awesome!".
But "essence" isn't communication.
As a professional communicator — the raw definition of a good marketer — you can't rely on dude-speak to persuade anyone to buy your shit.
Thus, this simple journalism tool really can shortcut you into being a better salesman.
However…
I've come up with an even more awesome (awesomer?) way to use this checklist.
First, make sure sure you deliver (in your ads) on the "5 W's + H" basics:
1. Be clear on who you are, and who your intended audience is.  You want to identify yourself to strangers, and remind your fans… and you want to be clear on the needs, fears and dreams of your prospect.
2. Have a freakin' point.  Be able to simply explain what you've got that is so special, it requires an ad.
3. If there's a deadline for acting, say when it is.  (Classic old-school blunder was placing a print ad for a gazillion bucks in a big newspaper, and forgetting to say when an event was being held.)  (Second only to the more common botch-up of printing the wrong phone number.)
4. There is always a "where", too… whether it's virtual and online, or in the real world (like at a hotel in the middle of Texas, where even the armadillos won't leave the shade when it's 107).  You want to give your reader a sense of "place".  Our brains are still wired for jungle living, so help folks undertand if travel is required, virtually via the mouse or in the sky via jets.
5. Explain why it's so important to hear your message, and to possess whatever crap you're pitching.
6. Finally, tell me how to get this ball rolling.
So, as your reader, all my questions are answered (to whatever degree of satisfaction I require), and I'm able to release the lock on my greed glands and get busy getting what you got.
But wait…
… I'm adding one more "W":
7. Take a hint from the tabloids like Weekly World News and the NY Post…
… and add some "whoa" to your tale.
Meaning — shoehorn a truly startling hook or twist that causes me to say "Whoa!  What up with that?"
For an ad to be world-class good, it has to be the best thing your prospect reads or hears today.  It's got to lay out the basics, yes…
… but more important, it's got to grab attention, hold it, and deliver on being something that was worth waking up from his zombie-like daze and hauling out his wallet for.
Thus… it's who, what, why, where, when, how…
… and whoa!
Journalism profs, please take note of this change in the curriculum.
Okay, love to hear your thoughts in the comments below.  If I don't answer promptly, it's because I'm melted near the Rio Grande.  Might take some time to reconstitute my DNA…
Stay frosty (cuz I ain't gonna be able to),
John
P.S. Wait… almost forgot.
Speaking of Gary Halbert…
His sons, Kevin and Bond (who I've known since they were kids), have recently discovered the Motherlode of lost Halbert recordings: A teeming collection of consultations, Hot Seats, and pure raw advice he ladled out during the red-hot peak of his marketing prowess.
And guess what?
I'm on the recordings, too.  I vaguely remember a series of events down in Santa Monica, where a group of Gary's subscribers gathered and dove headlong into the specifics of marketing, salesmanship, copywriting and everything else on the subject of rapid, almost embarrassingly-fast success in business ventures.
Jay Abraham popped in, too.
These recordings were pretty much forgotten by most of us… and lost to the world… until Kevin and Bond discovered them in Gary's messy, chaotic pile of amazement left behind when he went to that great Algonquin Table in the sky.
It's priceless treasure for ANYONE looking for the source of modern marketing genius.
There ain't nothing new in how stuff is sold online… and, truth be told, nearly all the tactics used today are just slightly modified from the way pioneers like Halbert made them work for entrepreneurs years ago.
And if you're already a Halbert fan…
… well, 'nuff said.  What the boys have for you here is a jam-packed mini-library of Gary's brilliance and innovation… all in one tidy package that — for some strange reason — they're offering for chump change right now.
Don't take my word for it.  Just go here to see what's up:
Halbert's Secret Stash
Gary was my main mentor… and my good friend for a couple of savagely-hilarious and stunningly-profitable decades.
I haven't been able to listen to anything we did together since he died.  Just too painful.
So I'm not kidding when I tell you I trembled a bit popping the first CD in.  And it was pure "whoa!"
I miss the dude, but I am SO thankful these recordings have been found, and it's just bliss to be able to hear (and learn again) from my old pal.
Longtime Halbert fans will immediately understand why these recordings are so freakin' valuable.  Newcomers need to see what the fuss is about right now.
Don't dink around.  Just check it out.
If you're lucky, I'll survive Austin and be back here in a week or so…