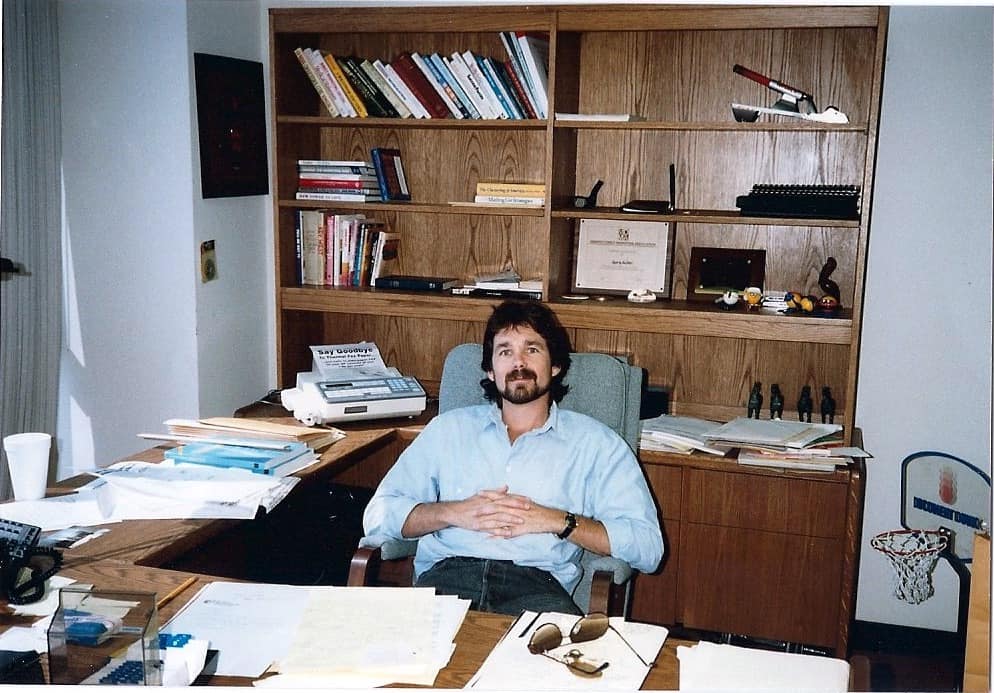 Thursday, 12:26pm
Reno, NV
"Ch-ch-ch-changes, turn and face the strange…" (David Bowie)
Howdy.
Let's have an uncomfortable discussion, what d'ya say?
Let's talk about the dirtiest word most adults know: Change.
Here's the thing about change: Learning how to become a functioning adult is hard, as in requiring every shred of skill, talent, brain power and ability you possess.
And when you "arrive" (however you define it — get a job, get hitched, get pregnant, get out of jail, make a fortune, whatever) you're kind of exhausted from the effort…
… and you really don't want to go through all that crap again.
And then the world changes around you.
Dammit.
In our lifetime, that change has been dramatic, jarring, frequent and brutal. Very little of what worked for you even 5 years ago is still viable. The music on the radio sounds like static, people stare at you when you dance, and your job can be done faster and better by machines.
You think I'm talking about the generation just ahead of you, don't you? All those clueless old fucks slowing you down and mucking up the vibe.
But here's the truth: No matter how hip you are right now…
… in a very, very short time (much too soon to be fair), YOU will be the one desperately grasping for a clue (and holding up the line because you're slow).
I marvel at my Pop's life (he was vivacious and awesome until finally checking out at 95). Born in the Industrial Age, dug foxholes in Belgium saving the world from the Hun, witnessed the birth of the Nuclear Age, tried to ignore the Cold War while keeping his head low and raising a family, and we spoke via Skype every week for years. On his PC.
He was impressed with his new HD teevee (you can see the blades of grass in the outfield!), read every page of  the newspaper every day (but fact-checked the editorials on Google, the lying bastards)…
… and if we all had to go live in caves for awhile after the space aliens bombed us back to the Stone Age, he would have been the guy you'd want in your tribe (cuz he knew how make stuff and fix machines).
Mostly, though, I now sympathize (finally) with his sense of wonder of how the details of life keep changing, making his prior assumptions and habits almost criminal (though he tried to keep up, separating his recyclables and watering on odd days). He was never bitter, and revealed a enviable patience with punk tailgaters, ESL customer support, and rude clerks.
And, following his example, I actually relish the way my former talents and abilities become obsolete (and even mocked) as things change, and change again.
There's a core sense of "self" that includes a Zen attitude of living well no matter what Life hoists on your ass, and working on what you do well…
… that only seems to become evident as you get really old and decrepit.
You shrug off the bad shit (like modern pop music, which just objectively sucks the big one, I mean, c'mon, people), and adjust your own groove as you go (so you aren't in the way of the punks in Daddy's Beemer determined to die on the highway in a flaming pile-up).
The key: Don't fight change. It's gonna happen, and you're gonna get grazed at best, wounded and left behind at worst.
You are not required, however, to change your "core" self…
… unless you're a bigot or so dangerously stupid that you need to shut up and listen more.
Change is a bugger. It's like that rogue wave that even the most experienced surfer can't handle — it arrives without warning, defies the natural laws you've learned to navigate, and seems to have it out for you personally.
It doesn't.
The universe is wired to fuck with old animals in unpleasant ways.
Accept that, and do your best, and cultivate your sense of wonder and joy.
Everybody's ticket gets punched sooner than they'd like. The ride may seem long and never-ending at times, but it ain't.
Hope you're enjoying this bitchin' autumn weather.
Go tell someone who deserves it you love them, will ya?
Stay frosty,
John
P.S. If you haven't devoured my two books on Amazon, you're just cheating your bad self of a stone-cold advantage in life and biz that your competitors are probably using to beat you over the head with.
They're both fast yet exhilarating reads…
… and if you bother to read the reviews about them, you'll see that the benefits pile up fast.
Stop missing out already.
Go here and here to scoop them up. And enjoy!
P.P.S. Yeah, that's me in the photo…
… just after I'd taken over the Big Desk at Gary Halbert's office on Sunset Blvd in Hollywood. Like 30 years ago.
For me, looking at that smiling nutball with the out-of-control hair reminds me of the radical changes that have happened since. Both glorious and heartbreaking.
But I embraced change, and even sought it out, even back then.
What a great ride so far…