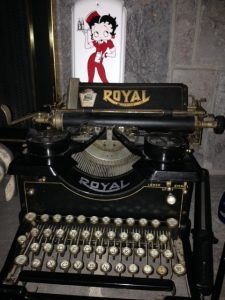 Tuesday, 2:14pm
Reno, NV
"Are you going on this crazy voyage?" (Sailor in "King Kong", 1933 version)
Howdy…
It's high time for a little "public service" message here, for any marketer wanting to hire a freelance copywriter.
Cuz it's a jungle out there.
There's a veritable mob of available writers, of all levels of expertise (from world-class down to "should be hung"), charging all kinds of fees and making all kinds of promises.
It can get confusing, abruptly, and you can end up mismatched (or getting roughed up financially) if you don't know what you're doing.
So, here's a Quick Start overview of what you – the dude or dudette doing the hiring – should get straight on before heading into the Big Scary Jungle Of Freelance Copywriters to find your perfect scribe. (This works for hiring ANY consultant, actually, so pay attention.)
Step One: Deconstruct and list what you want done.
Do you need a single ad written, or do you need your entire website created or overhauled? Do you need someone to write the necessary emails, Video Sales Letters and sales pages for a launch? Do you need a sales funnel created, starting with Adwords and traveling through landing pages, auto-responders, landing pages, and sales support?
Or what?
Step Two: Admit it if you aren't sure what you want (or need). Double admit it to yourself if you're absolutely clueless.
This is a critical step.
You're about to shell out a lot of money, and put a lot of your hopes and dreams on the back of the writer you hire…
… so this is no time to be deluded, or to try bullshitting your way through the process.
Whether you find the perfect copywriter (someone you'll end up working with for years successfully) or whether you bring on a misfit (who leaves your marketing efforts sputtering)…
… this is gonna be one of the most time-and-money intensive relationships you have in your business.
Copy is the MAIN ELEMENT in your ability to attract prospects and close them as customers. (Yes, the quality of what you offer matters… but never forget that the Marketing Graveyard is crammed with superior products that died horrible and fast deaths because no one figured out how to sell them.)
So, if you're an experienced marketer who is positive that you know what you need from a hired copywriter… great.
And if (despite your other experience in business) you're not sure precisely what you need… because you're maybe new to a certain advertising tactic, or market forces are crushing you (like changed technology, fresh competition, or the sudden obsolescence of your product), or what you've done before just ain't working anymore…
… you're going to need a different kind of freelance copywriter.
This is a process. It will be come clear in a moment.
Step Three: Figure out your budget. For the entire project, which might include hiring professionals, paying for services (like designers or programmers), buying lists or ad space, every conceivable cost you'll encounter.
Experienced marketers will have a "war chest" for any new project (or any other situation requiring hiring outside help). It's an approximate amount of moolah they're willing to shell out to get things rolling.
If you're new to using freelancers, you may not know how much to set aside. There's no exact formula… but you can at least figure out what you can afford right now.
Entrepreneurs often learn about the cost of outside services as they go. It can be a shock, so you have to understand what the "value" is to your business of every new move. (In other words, get clear on what a winning ad, in a winning campaign, to the right lists, via the right media, in the right vehicles will mean in terms of buckets of cash cascading into your life…
… versus how a losing ad in a total bomb of a campaign will harsh your mellow.)
At first, you may have to be vague. This applies to everything you do – from going to a high-priced seminar, taking a course or joining a coaching program, hiring a writer or consultant, designing new product, investing in new infrastructure, and so on.
There's a "cost" to everything, which includes both the dollars involved, AND your time and invested energy… all balanced against the odds of success. If you "save" time doing certain things yourself, and the results are abysmal, how much have you really saved? Or, if you write a check that makes your hand shake to a top copywriter who produces something that opens the wealth spigot on your head, how much did that writer "cost" you?)
When it comes to hiring a freelance copywriter, you have decided that either (a) your own ability to craft an ad/website/email/etc is not up to the task at hand…
… or (b) it makes "sense" to hire a professional writer… because you have the resources to pay for the help you need…
… and the time saved (by having more people involved in the project) allows you to move more efficiently toward your biz goals.
(Side Note: If your ability to write your own marketing materials is zero… and there is no one already on your staff able to write this material at a level needed in your niche to convert prospects to customers… then your problem is magnified. I highly recommend that anyone craving success as an entrepreneur learn how to write fundamentally-solid sales copy…
… so (1) you can avoid being dependent on outside writers when it's not necessary… (2) you can write decent copy in a pinch during emergencies… and (3) you will understand precisely what you need from freelancers when you do hire them (and never be in the dark about whether their copy is "good" or not). There are a lot of ways to get this fundamental education in copywriting…
… and because it's the lifeblood of all your marketing plans, you should consider this as important as anything else you do in your quest for success. I can recommend the Simple Writing System – check it out here. But whatever you do, get this fundamental understanding of what goes into good sales copy under your belt asap. Consider it a primary asset in your business toolkit. A PRIMARY asset.)
Step Four: If you're unclear about any of this, admit it.
No one is born knowing how to plan for a business project. And even MBA degrees can leave you clueless (amazing, but true) (and common).
So take stock of your resources: Who amongst your staff has the knowledge to do… or the experience to know how to price out… the things you need done?
If you're a one-man-band, this is easy. And, you may have zero skills, and be mostly riding your passion for becoming independently rich into the entrepreneurial world. Hey, it can work. I know a lot of entrepreneurs who made a gig work, learning everything as they went. Not the recommended path, but it's an option.
Eventually, however, every biz owner will have to come to terms with the need to invest in getting help where you need it. You can never do everything yourself, if you're going to grow.
If you've never hired a freelancer before, use whatever resources you have to help you make a good decision. Ask colleagues for recommendations, shop around (never just hire the first copywriter you realize exists), and understand that learning how to hire the RIGHT copywriter is a process, not an end game. If you're gonna use writers often, you'll learn as you go. If you're gonna hire someone permanently as a writer, you better know how to judge their ability to do the work first.
There's no magic. Sorry. And it's not quite like hiring a plumber to fix the pipes – a lot more is resting on good copy.
Step Five: There are oodles of ways to find writers. Many advertise their services. Others are well-known within marketer networks.
There are many different kinds of freelance copywriters, too. Quick breakdown:
[]
The non-advertising writer.
This is the guy or gal who knows how to string sentences together, but does
not
know how to sell. They can be great at providing content for your blog, or writing the special reports you offer as bonuses, or fleshing out the other materials you need that your biz is not relying on for sales.
They should come cheap, too – and work by the article, or by the hour, or by the project. But because they are not responsible for your bottom line profits, they are more like a vendor. They provide materials you need that require being written.
[]
The "regular" advertising writer.
They may come from the world of ad agencies, or from publications. They also are NOT usually steeped in the art of selling – they rely instead on cleverness, slogans, and graphic-oriented advertising that
cannot be tested
because it does not produce actual results.
Their fees will be all over the map. They may have a good resume, having written material for recognizable companies.
For most entrepreneurs, I'm gonna go out on a limb and warn you away from any copywriter who doesn't understand "direct response" advertising. (The term "direct response" simply means "asks for an action, which can be measured". A sale, an opt-in, a reply. The "response action" is where profits will be made.)
[]
The direct response copywriter.
This is the dude who understands how to write copy that will ask for an "action"…
… which (it's worth repeating) includes closing a sale, capturing a lead, or moving a prospect to becoming a customer.
Real salesmanship applies. In nearly all "big" entrepreneurial jobs, this is the kind of writer you want.
There are 3 approximate "levels" of expertise to any direct response writer you hire:
Level One: Raw rookie. A beginner, with little or no track record, and few if any prior clients.
Believe it or not, a rookie can actually be a decent bet, depending on what you need done. IF he's been trained in direct response, or is in training with a good mentor, then he will at least understand the fundamentals of good marketing-oriented writing.
However, they are untested, and you must be clear that you will be paying for part of their education. If you need something that requires real expertise, the rookie will be over his head.
Expect to pay under five thousand dollars – all the way down to a few hundred bucks – to hire a rookie writer for almost any project. And you will have to manage him closely, and know exactly what you want (and why you've gone with a rookie to get it).
You may be able to bully a rookie into working fast, or constantly change copy as you go… but remember that he is not experienced at meeting tough deadlines, and may not handle stress well. (A writer needs a buttload of time cooking in the front trenches to develop the thick skin of dealing with most clients, under deadline, with a lot riding on the ads. It doesn't come naturally.)
Remember: A rookie is not a "bargain" if you're relying on their copy for anything critical in your biz. It's like hiring a Little Leaguer to pitch opening day for your Major League team.
Level Two: The veteran direct response freelancer. This is a writer with references, success stories, and examples of his work he can point you to that already exist online or in other media.
They will have experience in all forms of advertising and marketing, including direct mail, Video Sales Letters, email auto-responders, web sales pages, print ads, just about every way a sales message can be delivered to a prospect.
More important, the high-end freelance veteran will also have massive marketing experience – after being involved in many, many different projects over the years, he'll have insight to what has worked, what hasn't worked, what is working now, what isn't working anymore, and in many cases what is NEEDED to make your project work (that ain't there yet).
The best veteran writers are essentially marketing consultants, who provide the copy once the marketing plan has the bugs kicked out of it.
In other words… you can hire them JUST to provide copy, if you know exactly what you need done, and they'll deliver great ads. Or, you can allow them to look at your current efforts…
… and they may help you discover where the "real" problem is with your sinking sales (hiding behind what you thought was the culprit)… where unseen problems are murdering your bottom line… where new problems may develop down the line…
… as well as pointing out what may be missing in your product or marketing plan.
Top writers earn their fees many ways, and you can expect to shell out ten grand up to thirty grand (and more) just for fundamental advertising (like a Video Sales Letter, or a web sales page, or a sales funnel from Adwords to name capture to email auto-responder to sales page, and so on).
This is why knowing what you need done… and WHY you need it done… can be so critical. If you don't have a clear idea of how great copy is going to produce a pile of new profit for you, you cannot "fit" a high-end freelancer into your plans…
… without realizing that you're gambling.
A lot of entrepreneurs have done just that. Some have thrived, hiring a writer to do their first campaign without really knowing what to expect… while others have gone under, because they didn't earn enough back to justify the expense of a top writer.
When you know (or strongly suspect, based on reality) that great (or even just "better") copy will bring in more prospects, and turn those prospects into customers… then you're in a perfect position to hire a freelancer.
Expect to compete with other marketers looking to book any good, respected writer… and he'll need weeks or longer, minimum, to produce copy for a project.
Warning: I recommend you do NOT do any royalty agreements on the first job. It may sound great to push off part of the fee to result-oriented royalties paid later…
… but you need to remember that you're just beginning your relationship with this writer. A good one will usually not even propose royalties on the first job… because he doesn't know or trust you any more than you do him.
What you pay to hire him MUST fit into the results you expect from the project. You must have your other ducks in a line – your product must be good and ready to go…
… you must have ways to access your target audience (through your house lists, or affiliates, or paid-for lists, or "push" marketing like Adwords or niche publication banner ads, etc)…
… and you must have the resources available (in your budgeted war chest) to pay for putting everything into action.
For example: If you're selling an existing ebook on Clickbank, you may only need to hire a writer and someone to convert their copy to a Video Sales Letter.
If you're launching a full-on new product, though, you'll need an affiliate manager, a project manager, possible several copywriters, programmers, designers, and more.
Side Note: Some copywriters will provide ONLY the copy, in manuscript form, to you. And you must then convert that copy into a Video Sales Letter, website, published advertisement, whatever.
Other copywriters bring more to the table, including producing the VSL (though unless you're dealing with a copywriter who is part of a full team, it's rare that he will produce camera-ready art for publications, or direct mail, or the programming necessary for web pages).
Be aware of what you're getting. The services AFTER the copy is written are all less important than the quality of the writer, but they are part of the process of getting a campaign going. The copy must contain essential killer salesmanship first – afterwards, you pretty it up for delivering to your prospects.
Level Three: "A List" writers. The best in the world.
You may be able to book one of the handful of the best copywriters in the game, but at a minimum you should expect to pay $30k and up past $50k into six-digits… including (not in lieu of) some type of royalty, even on the first job.
The best writers will not take jobs they are not guaranteed will deliver the kind of profits that make their outrageous fees worthwhile. They become, in essence, a partner in the project, possibly earning more than you will…
… and they'll be worth it.
However, you as a client are under more scrutiny than they are. If you have to ask how to find an "A List" copywriter, you aren't ready to hire one yet. You cannot make "deals" with them. They write for the largest direct response marketing outfits on the planet, and are out of the league of nearly all entrepreneurs.
And they often require three months and longer to create a package. Advance planning (and booking) is mandatory.
Good to know they exist. Down the road, after you've earned your first couple of fortunes, you may be ready to hire one and reap the rewards.
For now, I recommend you get your plan down as well as you can…
… and hire a veteran copywriting professional to help you put that plan into action.
Listen to what he says, if his experience and skills at dissecting current and potential problems suggest a change to your plans.
Test what he writes, but never change it without knowing from a reality-based market test if he's right or not. Your niece with the degree in English literature is not qualified to judge sales copy. Nor is your lawyer (though a good copywriter will work with even the most nervous attorney on your team to keep you on the side of the angels). Nor are you, unless you have a better track record than the writer.
You can test a professional's copy against whatever else you think should be better… and you'll learn a lot doing this. The best copy I've ever written has nearly given my clients heart attacks. If they say "hey, this is great copy", then I suspect I've failed to deliver the best ad possible.
I want them up all night, worried sick about how the ad gonna's do… because great copy always takes you out of your comfort zone.
Selling is hard. You have to find your prospects (after figuring out who they really are), reach them, get them into your sales message, and wake them up to the point that they will take action (like buying).
The fastest-moving, most successful entrepreneurs all know how to craft good sales messages, and get them into shape to deliver to prospects. And then follow through.
If you're not confident, or not in a position to craft a great sales message… or, if you have the budget that allows you to take advantage of hiring your copywriting out… then wading into the freelance world makes a huge amount of sense.
There are many more details to this (including the creation and handling of contracts, setting deadlines with teeth in them, and having escape clauses when things go south)… but a good professional freelancer will help you with all of this. They want a successful gig as much as you do.
This is just a first-blush attempt to help you understand the process better. I may get into more details later, if enough people bug me about it.
Now, be wise and prudent, and get busy after your goals.
Stay frosty,
John
P.S. Yes, if you're asking, I do still take on clients. Rarely, but I do.
You'll notice I've clearly separated this P.S. from the rest of the post, so nobody should get offended about me letting you know I'm still in the game. (Everything above is still solid gold info.)
Anyway, here's how I approach the "should you hire me or not" thing with fresh clients, below. You may get some ideas yourself on how to best approach other copywriters from this, too:
"To find out if I'm available, and whether I'm your best choice or not, send an email to my personal assistant, Diane, at consult@john-carlton.com… and clearly state your answers to these simple questions:
1. What general market are you in… how long have you been in business… and what products or services do you offer?
2. What website URLs are you currently hosting for your business… and approximately how much are you grossing now, and how much have you grossed at the highest point in your marketing efforts? (This information is completely confidential… and if you're squeamish about stating specific figures, you can just say whether you're grossing more-than or less-than a certain figure. Whatever makes you feel more confident in sharing.)
3. Have you ever worked with a professional copywriter before?
4. Do you have a budget for hiring a copywriter? If so, what are you budgeting, right now, for hiring one?
5. Finally, what do you feel are your biggest advertising problems right now?
I have set fees for specific projects I take on for clients. We'll know quickly if I'm your best choice for a writer, and if you're a good fit for the kind of advertising I create. And, we'll figure out right up front what the exact fees will be for what you need.
Sometimes, the best route is to start with consultation, then agree on a plan for your advertising, and only then actually produce the ad (or Video Sales Letter, or broadcast media, or whatever you agree you need). Consultations are good when the problem you THINK you're having isn't actually the main reason you're having problems with being profitable. I bring 30 years of hard-core, front-line experience in marketing to everything I do, and I can help you see things you're too close to, or haven't yet considered.
Other times, you really do "just need an ad", and I will simply and quickly create one for you.
First, however, we need to have that conversation. So, again, to move this to the next step…
… email my personal assistant Diane at consult@john-carlton.com, and include your best answers to the 5 simple questions above. Diane alerts me immediately to potential clients, and we'll get back to you as quickly as possible. I know you're anxious to get fresh advertising out there, and I want to help you do exactly that."