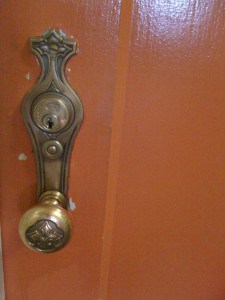 Monday, 1:31 p.m.
Reno, NV
"Is there gas in the car? Yeah, there's gas in the car…" (Steely Dan, "Kid Charlemagne")
Howdy…
Some things are just important enough to go over several times.
Especially when FREE life-changing goodies are involved.
Here's what's up: Those of you in the loop know we're launching the coaching program of the Simple Writing System again.
I've lost track of how many of these programs we've now hosted.  This is the eighth or ninth one — we're calling it the Fall 2010 edition.
We only offer this hand-holding, personalized, one-on-one mentoring rarely.  The last one was all the way back in the Spring of last year.  (They've all filled quick, too.)
No idea when another one will come around… if it even does.
We take this one program at a time.
One of the main benefits of this unique coaching program… is also why we focus only on the session we're producing now: It's extremely interactive.
Which is perfect for anyone who knows that hands-on mentoring is the best way to learn.
This is the simplest possible system (crammed with short-cuts) for creating all the sales messages you need  for a profitable business…
… including all your ads, websites, video scripts, emails, AdWords, blogs and other social media broadsides…
… and everything else that pumps eager prospects into your Sales Funnel.
So you can close the heck out them.  And get prosperous and happy.
Most marketers wander through the wasteland of Bad Business Practices their entire career…
… and never figure out how to SELL anything.
So, no matter how totally hot and good and righteous your product or service might be…
… you still struggle.
Or go under.
ALL the top marketers you know about, online and offline, know how to write their own sales messages.
And when it's really, really, really freaking important that it gets done right…
… they almost always actually DO it themselves.
Now, yeah, sure, they also hire out some of the writing, too.
But not because they are clueless about what needs to go into a killer sales message.
No way.
In fact, the top guys are the WORST clients a freelance writer can have.  Because you can't bullshit them.
They know EXACTLY what a good sales message looks like.
They are armed to the teeth with salesmanship chops.  A freelancer cannot lollygag around with those guys, or he'll get thrown to the dogs.
You know what the BEST client is for a freelance copywriter?
It's the fool who hasn't got Clue One about what goes into a decent sales message.
The freelancer can toss off the laziest piece of garbage possible… something that barely resembles advertising… and still collect his fee.
And when the ad fails and dies a horrible death?
Well, who's to say why it happened.
The clueless client sure doesn't know.
And consider this: Say you somehow manage to hire the most promising copywriter in the universe to come work for you.
Exclusively.  He becomes a member of your team.  And you teach him all the secrets of your biz, right down to the specs of your product.
I've seen this soap opera go down often.
Here's how it plays out: Once that brilliant young writer gets some experience with you… and learns all your secrets…
… yep.  He leaves.
And either starts working for the competition…
… or BECOMES your competition.
And let's see.  Hmmm.  You had the biz first.  It was your baby.  Your product.
But he knows how to create the sales messages that sell it.  And you just taught him all your secrets.
Who do you think wins in that match-up?
People… you MUST learn how to create a decent sales message, if you are to survive and prosper in business today.
Otherwise… you're toast.
And this is why we're hauling out the Simple Writing System personalized, one-on-one coaching program again.
However… you cannot join yet.
No matter how much you bribe us, or cajole us, or cause a ruckus…
… you cannot yet sign up.
Here's what you CAN do, however:
Sign up for the amazing mini-course we're calling "The SWS Express".
For one week (starting today, September 7), I'm giving away several of my bestest and most favorite (and powerful) short-cuts to creating massively successful sales messages.
Free.
www.simplewritingsystem.com/blog

PLUS… I've convinced most of the SWS faculty to help me do something completely insane:
We're going to dive into the comments section of this "Express" course blog…
… and interactively provide real feedback to selected posts that offer the best insight into the lesson exercises.
This is FREE coaching, from professional writer/teachers with long, glistening reputations as SWS faculty members and as working copywriters in the biz world.
I'm getting involved, too.  I'll be providing solid, practical feedback right along with them.
Why are we doing this?
Let me explain with a quick story: One of the teachers asked me if I wanted him to provide feedback equal to a dry martini, or a nice cold beer.
Neither, I said.
Give 'em the full load.  The equivalent of a bottle of Mad Dog 20/20.
This is a metaphor, of course.
I'm telling him to go for the jugular with his comments and feedback to people.  Give everyone a complete "taste" of the kind of killer, personalized, nothing-held-back coaching that happens every day in the actual SWS mentoring program.
If we do this right… and I'm positive we will…
… the effect will be "Buzz and Awe".
Exactly the kind of attention we want out there.
Because too many people desperately need the serious, proven help we offer…
… yet somehow manage to miss hearing about the coaching program when it becomes available.  Or they aren't clear on what "one-on-one personalized mentoring" means.
And they miss out.
It's a shame, and I want it to stop.
That means getting the message out.
Students come into the SWS stubborn, sometimes terrified, often so clueless they actually DARE us to help them…
… and we've proven, over and over, that we can pull them ALL through to the other side, easily and simply.
Come in clueless…
… and leave totally clued-in. As another snarlingly-good marketer able to write everything necessary to bring in the Big Bucks.
So… if we can deliver some Buzz and Awe, to alert folks to what's available here…
… we're gonna do it.
Just do NOT assume there will be other opportunities to get involved.
We look at each SWS coaching session as the last one… so we never pull any punches, and we go all-out each time.
It's a pleasant surprise when we realize we can get the faculty together for one more session later…
… but there is ZERO guarantee that will happen.
There may never be another opportunity like this.
At any rate…
… the thing to do now is get over to the SWS blog…
… and get involved in the mini-lessons.
www.simplewritingsystem.com/blog

And see if you can't score some interactive feedback in the comments section for yourself.
Are you ready for a ride that can change your life forever?
We're gunning the engine, holding the door open for you…
… but you gotta take that first step on your own.
C'mon.
It's serious fun (and an eye-opening revelation) to dive in with crazy writers who know how teach you the secrets of excellent salesmanship.
Again — we're offering these lessons for free right now.
Stay frosty,
John