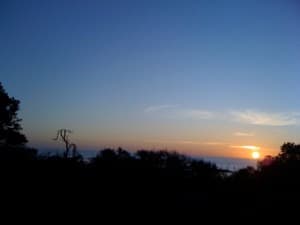 Monday, 11:34pm
Visalia, CA
"I never drink… wine."  (Bela Lugosi, "Dracula")
Howdy.
Special treat today.  I've asked an old friend (and killer copywriter) to guest post on the blog here.
Jim Curley and I go way back (to, gasp, Before The Birth Of The Internets As A Marketing Force)…
… and he's one of those Web-hip veteran copywriters who brings a healthy dose of old-school wisdom and experience to everything he does.  He's well steeped in all the manly markets (golf, self-defense, hot rod body artwork, family life, vampires, stuff like that).  I've had him as a wingman at multiple seminars, and I've hired him as a writer for my own projects.
That's how good he is.
I didn't give Jimbo any directions on what he could write about, either.  I trust the guy completely…
… and just told him to dig into one of the subjects he and I enjoy talking and bitching about when we get together.
This is a good lesson Jim's sharing with you.
Enjoy… and don't be shy about posting a comment afterward.  We've had some spectacular comment threads over the past year in this blog.  Always good to hear from y'all.
Here's Jimbo:
Thanks for the intro, John.
I've got a couple important "street marketing" lessons for everyone here… so let's just get right into it.
The first one I'll call:
"Who the hell are YOU talking to?"
Now before I go any further, you should know that I've been a copywriter and marketer for over 25 years… and have been working with John Carlton for about 15 of those years.
It continues to be a humbling experience.
Just about the time I get pleased with my writing and the voices begin to whisper "oh, you are sooo good"…
… John blindsides me with some deep insight… kernel of wisdom…
… or shocking zinger of truth that slams me back into reality.
---
Want to get all of John's copywriting secrets for yourself? Here's something to feast your greedy eyes upon.
---
As a lifelong dedicated writer, of course, you love this kind of interaction.  It forces you to stay nimble… and ALWAYS keep your eyes and ears open.
And that is what these street marketing lessons are all about.
Subtle observations and interesting truths about marketing and sales…
… gleaned from the real world…
… where prospects and customers are living, breathing, complex and fascinating.
Okay… the first lesson I'll tell you about hit me after I saw the movie "Eclipse".
If you're not familiar with the whole "Twilight" series of books and movies, don't worry…
… it only means you're deeply out of touch with what every teen and pre-teen girl in the industrial world has been swooning over for the last two years.
But before you peg me as some sort of girlie-man, let me be clear:
It was my 16 year old granddaughter who dragged me to this movie!
She did it partly because she loves me… and partly because I was paying.
(Quick personal note: Yes, I'm just 50-years-old, and I've got FIVE grandkids.  It's the result of some very fertile DNA.  And let's leave it at that.)
Back to the story: In a nutshell, the movie is based on a series of books written by Stephanie Myers about "Edward", a sexy-sexy vampire…
…who's madly in love with the awkward and not-so-terribly-beautiful main character, "Bella".
And then there's the hot, often shirtless werewolf "Jacob", who's also in love with Bella. And he's so very-very buff… and so jealous of the sexy-sexy Edward.
And the werewolves… and vampires… and essentially all the beautiful people of the world are soon fighting for the attention and love of this plain and clumsy teenage girl.
Oh, it's a scene man.
However…
Here's where the fun part starts:
The day after seeing this movie, I read a review of "Eclipse" written by AP's David Germain… a guy who's probably very much like me (eats too much red meat, grapefruit-sized prostate, and who's starting to have serious issues with wire-like hair growing out of his ears).
His review read: "…while 'Eclipse' may not be dreadfully dumb, it's still pretty dumb."
"Pretty dumb"… for WHO? Him?
Seems that Germain doesn't understand that the recently-filthy-rich producers of this movie series couldn't give a rat's-ass what a middle-aged man thinks.
Hollywood is in the business of SELLING movies… and like any smart business person, their first big question has got to be:
"Who the hell are we targeting?"
Because you can't target "everyone" (duh). 
So those clever movie execs started this whole process in some boardroom… wringing their hands and looking at the stats.
"Hmmm…" they intoned, scanning charts.  "Look at this:  Pubescent girls raging with hormones are in charge of billions of dollars of discretionary spending…
"Hey!  You think maybe THAT may be a good target market?"
Perhaps these young teen females could relate to this story of a klutzy and not-so-attractive girl…
…who has two groping, shirtless, super-hunks fighting over her while her entire high-school… indeed the rest of the known world… watches on in breathless envy.
Yes… just perhaps that may work.
Granted… like Germain, I too thought the movie was silly.  But that's not the point.
My 16-year-old grand-daughter LOVED it. She was swept away… saw the movie at least five more times…
… joined some scary "Team Jacob" gang…
…and plastered her life with "Twilight" stickers, shirts, posters, notebooks, etc.
And THAT is the point.
From the perspective of a marketer, the people behind the "Twilight Series" are friggin' geniuses.
They absolutely nailed it… and managed to tap into millions of fans and millions in sales. Something like $100 million and counting.
How's that for a "dumb movie"?
So what am I driving at?
What does this have to do with YOUR marketing?
Just this: MOST of the business people and entrepreneurs that I've worked with over the years are a little (and sometimes a lot) like this Germain cat.
They don't quite "get" how important it is to have the "WHO" part of their marketing figured out right from the get-go.
And it is the "WHO" — more than any other element — that is the difference between huge fortune and utter failure!
Really.
And you can't just INVENT a convenient answer to this "Who the hell are YOU talking to?" question either.
Nope.  It can't be made-up… or based on theory or guesswork.
---
Once you identify "who" your market is, what do you say? If you need a little help breaking the ice, sign up for the Pint of Beer Challenge here.
---
Look: I write for the same self-defense company John worked with for many years.
So let's do a quick exercise here… and see if we can't "wing-it" and figure out WHO should be the best target of their fighting products.
It'll be fun, I swear.
Let see… hmmm… who NEEDS a self defense product?
Well, it would be the weakest among us of course. Perfectly logical.
And women are certainly physically weaker than men, in most cases.
And women, sadly, are often the target of violence… and sexual attacks.
And it's typically younger women who are assaulted in that fashion… and they will certainly never want to be attacked again… and maybe they're even looking for some sweet revenge.
There we go… I think we have it.
Our target — the people we will be directing our message and all of our valuable marketing resources — will be women, 18-45, who have likely suffered some sort of assault or violent attack and perhaps are seeking a chance to deliver some serious "payback".
Sound good? Sure it does…
Makes perfect sense.
Let's buy up some magazine space in Better Homes and Garden and Women's Day.
We'll hunt down a broker and purchase a mailing list… hire a copywriter… print up a million mailers. Get our Google campaign cranked up and pay a Web geek to build a site and maximize SEO.
One minor problem, however…
… and I can prove this:  The customers of self-defense products are almost 100% MEN.
Women, for whatever reason — even though they may desperately need this kind of a product — simply do not buy "how to fight" instructional materials.
And the best sales message in the world won't persuade them to do so. 
We've tried.  You may get some minor action, but it will never be a home-run marketing campaign.
See what guesswork gets you?
Imagine running down THAT blind alley for any period of time. It's the kind of thing that can put you out of business… quick.
So you MUST perform your due diligence… and research blogs, books, magazines, websites and especially competitors — just to get a vague idea of WHO you are talking to.
After that, as you develop a customer base, you will need to continually refine your targeting.
---
Wanna see some of John's killer ads in action? Your wish is granted right over here!
---
Which brings me to my next lesson…
"How To Kill Nazi Zombies."
Bear with me… this will all tie together in one neat little bow.
This lesson popped into my head while playing the gruesome video-game "Nazi Zombies" with my 15-year-old grandson.  (Yes, all these lessons are inter-generational revelations.)
Briefly: The gist of the video game is that you're trapped in a blown-out building during World War II… while Nazi zombies are trying to climb through the windows and eat you.
Your job is to use the available weapons to kill them first.
Problem was, it was ME getting killed while my grandson continued to survive… and ring-up massive points… and chuckle while I was being torn apart and eaten.
I didn't want to be torn apart and eaten.
So I quickly figured out where I was going wrong.
Turns out that while I was using a measly .22 pistol and pumping a full 6 body-shots to get a kill…
… my uber-smart grandson runs over to a special weapons locker and grabs a scoped-rifle and kills zombies with just ONE shot… to the head.
My point is this: Many entrepreneurs and business owners are selling products and making some money…
… but MOST still haven't figured out the "sweet spot" of their target market… where profits are easier and faster and more efficient to bring in.
Instead, they've settled permanently into a comfort zone… and are using the equivalent of a poorly-aimed .22 pistol as their marketing campaign.
It works "okay"… so why change?
Well, because it means you're very likely leaving stacks of money on the table… that's why you should change.
Oh yeah… and the zombies are closing in for the kill.
Which brings me back to the Twilight series.
Do you think Stephanie Myers analyzed the market, ran that stats, and determined that young teen girls were such a lucrative market that she would write a series of Twilight books just to go after their money?
No. She wrote the books in her apartment, after a vivid dream, with zero market planning.
But when the books began to sell… smart people in Hollywood suspected she was on to something. That she had somehow touched a nerve… hit the sweet-spot…
… and they rightly smelled millions.  (Fill in your own note here about Hollywood execs having a lot in common with vampires.)
And this "find the sweet spot" exercise is exactly what YOU have to do.
Even if you're making damn good money right now, I'm betting that you didn't do months of tough market research to see if you've maxed-out your potential.
That's okay.  You've winged a zombie with your .22… and now it's time to grab the scoped rifle.
Now it's time to pinpoint your customers' little g-spot.
Quick Tip From A Grizzled Pro: One of the most foolproof ways to find that sweet-spot is to actually spend time analyzing your customers.
Where do they live? How old are they? What do they like most about your product? What do they think you can improve?
Spend an afternoon… or a couple of afternoons… and look for patterns.
Sound like a hassle? Well, when your efforts start to double and triple your income… suddenly it doesn't seem so much of a hassle.
Of course some questions can't be answered by looking at a database of customer stats. So here's a big idea:
Ask your customers!
Use an "ASK campaign". Start one right away and see what your customer really want. And where you may be doing things right… and wrong.
It's actually very easy, and their answers will likely shock you — prompting the development of laser-targeted products and sales messages.
This is where your competitors start to hate and fear you.
And family and friends begin to believe you have some kind of Midas touch.
That's fine… let them believe that.
As long as YOU don't start believing it… and allow those siren voices to convince you to relax… that you've got it all figured out… and that it's time to stop being curious about how you can better serve your customers.
That, my friend, is how you'll be torn apart and eaten by those annoying Nazi zombies.
Welcome to the game.
For better marketing…
Jimmy Curley