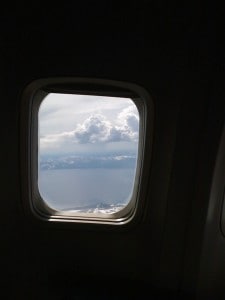 Monday, 6:26pm
Reno, NV
"Don't bunt.  Aim out of the ballpark.  Aim for the company of immortals." (David Ogilvy, "Confessions of an Adman")
This is important:
This past weekend, I posted something on this blog that hit a freakin' nerve among the throngs of entrepreneurs, biz owners and rookies who hang out on this site.
Comments started flooding in…
… and, as usual, I interacted with folks.
I'm just been told (by trusted inner-circle colleagues) that one of my replies in the comment threads…
… was perhaps the most vivid and impassioned point I've ever made about the raw seething power of honest kick-ass salesmanship to change lives.
So, I want to share that reply, here in a fresh post.
Let me set the scene for you: People were trying to make sense of the massive piles of hype still being disgorged by the Internet marketing community…
… and how all that hype soured good people on good opportunities.
"Hype", and the dreadful sales pitches filled with it, really confuses people.  To the point where it's now cool to talk about "selling without selling".
It's clear that many people now struggling to make a business successful…
… feel adrift in all the advice, information, and teasing opportunities swirling around the marketing community, both online and offline.
I know it's frustrating.  I hear about this frustration all the time.
And here's how I addressed this critical subject in that comment thread:
"Hi Stephen.

You know what? The modern world is designed to bug us.

None of our ancestors had to deal with virtual worlds, global anarchy, an economy based on blips in a database, or any of the other challenges to sanity this brave new adventure called Life In The 21st Century hath wrought.

And within this turmoil and chaos is the "marketplace" we do business in. It's noisy, distracting, and crammed with scams and opportunity in equal amounts.

The truth about modern marketing ain't pretty.

Having the best product means squat. Being a genuine nice guy out to do the right thing won't save you from bankruptcy. The marketing graveyard is full of fabulous products no one figured out how to sell.

Selling is the language of the marketplace.

Sure, there's so damned MUCH of it going on, it's annoying, it pisses us off, and our fight-or-flight urges kick in big time.

However… one man's hype… is another man's essential information.

You can want the world to come at you in short little bursts of exciting, entertaining bite-sized pieces of lusciousness…

… but if you live your life that way, you'll be perfect fodder for the worst scams.

You can use the "what the heck, I'll go with my gut" method of choosing what you buy…

… and maybe you'll survive just fine. Maybe get stuck with a bad car that doesn't meet your needs, or was overpriced, or a lemon. You can survive that, probably.

But you'd be a fool to apply that kind of decision-making to, say, getting married.

You want to know as much about the other person as possible.

Courtship is, essentially, a long sales letter. You're getting pitched, and you're processing the data on your own at the same time.

The decisions you make for your business are (or should be) as carefully munched on as the other life-long choices you encounter.

Hype is in the eye of the beholder.

If you are offended by classic salesmanship — which presents a choice, and then lobbies for you to make that choice — then you need to find another way to make your business work.

I'll tell you that every day there are fresh businesses launched by good people who don't believe they need to know how to sell in order to thrive…

… and those businesses are shuttered and empty soon after.

Business isn't a popularity contest.

If you have an ethical product that your prospect really should have (because it will make his life better, or fix a dire problem he has)…

… then SHAME on you if you ignore the proven ways to get his attention… and fail to sell him on it just because you're uncomfortable with the sales process.

You do NOT have to be obnoxious in order to sell.

You don't have to be anything other than who you are, in fact.

You just need to understand the emotional, psychological and behavioral mechanism your prospect has to endure in order to agree to buy what you have.

Some of the smoothest salesmen alive can close the deal without a bit of perceived hype. They're still using classic salesmanship tactics, however.

They understand the needs of the prospect, and they understand the sometimes irrational process required in order to close the deal.

Scams will never go away. You must be hyper-aware as a consumer. The dangers of an open marketplace are with us forever.

Nevertheless, the old maxim "the more you tell, the more you sell" will also never go away, either.

If detailed information and legitimate urging to join up strikes you as "hype", then maybe the opportunity in front of you isn't something you should engage in.

But I'll tell you what: If this were the last train about to leave the station, and the conductor didn't do all he could to make you clearly understand this fact…

… and the train left without you…

… you'd be in a world of hurt. And you'd be right to blame the conductor for not grabbing your attention and forcing you to understand just how critical the situation was.

This upcoming Simple Writing System mentoring program very well might BE the last one we ever host. It starts April 12. There is not another one planned.

I could whisper this fact. Or just ignore it.

Or, I could do everything in my power to make you aware of this… so you aren't left behind, ticked off that no one made it clear to you.

When you don't care about that train pulling away, the conductor is just yelling. It's an annoyance, and you wish he'd shut up.

However, when it's your train, and you're about to miss it, then you're thankful he broke through your daydreaming.

The SWS adventure is about to start.

It will change lives, as the previous ones have. This is the real thing, crammed with real value and real skill sets that can fuel success and independence for the rest of your days.

It's a crazy time to be alive.

Choose your resources and choose who you trust carefully.

And when you discover genuine opportunities, jump on them. I know the lure of the Magic Button is powerful and hypnotic and hard to resist. Choices are seldom easy when the stakes are high.

Do what you think is right."
Okay…
That was my impassioned plea to anyone out there struggling to understand how important this choice before them really is.
If you're still on the fence about joining this program…
… consider this:
1. My biz partner Stan and I have many different (and lucrative) projects we'd love to pursue.
And while it's pretty evident (from the flood of sign ups the day we began accepting students) that this upcoming SWS mentoring program will be the best one we've ever hosted…
… it's equally unlikely we'll host another one.
These are exciting times, as I said.  Lots of opportunities to get busy with, lots of reasons not to commit to an intense, deeply interactive coaching program like this.
The single reason TO commit should be obvious: It is the one skill-set, above all others, with the power to fuel your success in everything you do from here on out.
2. So… this really may be your last shot at getting this kind of pro-level SWS mentoring, one-on-one, personalized, intensely focused on you.
3. And if this IS the last one…
… we're going to make the best one yet…
… and we're also going to end this short period of accepting students with a BANG.
Here's what we're doing: When you join us in this Simple Writing System at-home mentoring program (which begins April 12)…
… we will give you full-privileged access to video of the infamous Action Seminar we held in January…
… absolutely free.  This is an exclusive JUST for folks in this upcoming program.  Right now, this is the ONLY way to see this sought-after video.
The marketing community is still buzzing about that Action Seminar (more than a month afterward).
And it's easy to see why.  The entire focus of that event — as you'll soon see — was on organizing your business plan…
… and implementing it as quickly and efficiently as possible.  Through a realistic, strategy-loaded action plan that fits you like a glove.
Basically… we gave attendees their first honest, no-B.S. glimpse of how top marketers actually get their act together.
And get busy achieving every goal on their list, while racking up the moolah and results.
This was a gold mine of proven, total-insider advice and info and specific tactics.
It was NOT about writing.
It was about having that breakthrough "a-HA!" realization on finally kicking your adventure in capitalism into high gear… the way the niche-dominating Big Dogs do.
There were two solid days of this stuff.  No "rush to the back of the room" pitching goofiness, either.
It was all run interactively — everything we discussed, broke down,  explained and shared came directly from attendee questions and concerns, based on real-world situations straight from the people in the room.
These were entrepreneurs, small biz owners, and rookies… in other words, people just like you.  Finally learning how to break through the chaos, and map out the clearest path to getting what they want.
Everything we taught them…
… is now available for you to feast on, too.
Privately.  Exclusively, and for free, when you join us in this SWS mentoring program.
There is very little time left to decide if you're coming with us…
… or remaining where you are in your life.
There are, as I write this, spots available with the professional-writer teachers in the faculty.  Who are itching to get started, going deep with each student one-on-one.
It's a proven program — the 7th one we've hosted.  The only one of its kind out there.
You can see what people who have been through it have to say here:
www.SimpleWritingSystem.com
It is not expensive.  Hiring any one of the top writers in the faculty to write privately for you would cost you thousands of dollars more (up to tens of thousands more). To get long-term access like this to so many professional writers — including me and the writers closest to me — would be out of the reach of even big-budget corporations.
We've set up a legitimate once-in-a-lifetime opportunity here.  Perfect for entrepreneurs, biz owners and even rookies who realize it's time to learn the most powerful (yet simple) system anywhere for creating killer sales messages.  Whenever you need them.
As you will see, we've bent over backwards to make this amazing program within the reach of almost everyone.
There is a commitment.  You will need to follow through.
However, we've made it easy.
You've likely never been taken by the hand and guided like this before.  You'll soon get used to accepting the personalized help, though.  It's fun, once you get moving.
This train is leaving the station soon.
Should you be on it?
Make your decision.  See what's up, and please choose wisely.
If you join us, I'll see inside the program.  Where your amazing adventure in success and independence begins April 12…
Stay frosty,
John