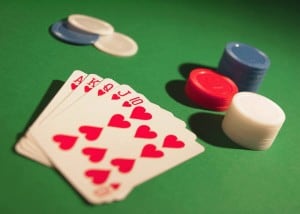 Saturday, 4:14pm
Reno, NV
"He's not the messiah.  He's a very naughty boy…" (Terry Jones, Monty Python's "Life Of Brian")
Howdy…
Quick post here… but it's important.
I'm relaying something here that I just shared in the Simple Writing System mentoring program.  (The entire program is sizzling with action, by the way.  Mucho fun… and this is yet another "taste" of the kind of stuff we're getting into.)
It's about using and abusing "intuition" when there's money on the line.
I had a little saying I'd rely on, back when I was a freelancer: "It's a mess to guess."
I used that saying as a reminder not to go off half-cocked when trying to persuade prospects to part with money.
In the SWS training, I mention that most people's intuition is just dead wrong.  It was amended, during discussion, to "untrained intuition is almost always dead wrong."
There's a difference, you see, between good intuition and bad intuition.
And it's worth learning about.
Here's the slightly-edited rant I just delivered:
My own discovery of how dangerous intuition could be — in the wrong hands, used the wrong way — was mostly through experience.
When I talk about intuition now, I'm talking about my own long trek through the School Of Hard Knocks, seen through the eyes of a guy who has studied psychology both formally, and via "street level" salesmanship.
When most folks talk about intuition, however, they are really talking about "wishful thinking". They aren't trained to really access the quasi-unconscious state where info is objectively processed and run through what we've learned in our life's experience… which is what "intuition" actually is.
In poker, for example (and by the way, academic psych loves to use playing cards and games to test this stuff), you can have all the "feeling" you want about another player's hand.
If you're just looking for a "fold" or "raise" feeling, you may get it…
… but if you don't test results, or go deeper into WHY you felt the way you felt…
… you won't learn whether your intuition in these cases is any good or not.
Again:  Most non-wishful-thinking "intuition" is really experience, memory, and current facts melted down into an educated guess… tested over and over again in the crucible of real life.
For some professionals (once they're adept) the process can happen so quickly… and be so accurate… that there's little need to stop to double-check the process, or move beyond that familiar feeling they get when they have a "hunch" they can act on.
They're trained to know when that hunch has legs… and when it's just bullshit bubbling up from inchoate desire.
So here is my Grizzled Veteran Advice: All rookies should not rely on intuition…
… until they've proven that those feelings actually are worth relying on.  That takes time.
To train yourself, study the process in your head as it happens… take notes… keep score…
… and see if you can't improve whatever parts of that process that seem to be faulty. (For example, if you keep trying to twist reality to fit political, religious or other ideological thinking, you're going to have murderously-bad intuition.  It's got to be reality-based… which is really, really hard to do when you're shackled with preconceived notions of how the world "should" be.)
The biggest part of waking up and "knowing thyself", as Aristotle suggested to us… is to abandon your prejudices, certainty, and unexamined habits.
All top writers go through this gauntlet… it's how they GET good.
Your intuition, left wild and untamed, can get you hurt.
Once trained, vetted and tempered, you will possess a powerful tool for moving through life like a ninja pro.
Trust me on this:  The examined life is the only one worth living.
Love to hear your comments, below.
Stay frosty,
John
P.S. We've left a garrison of goodies over at the Simple Writing System blog…
… so if you still haven't sampled any of the free advice, tips and info over there yet… get thee hither and enjoy: