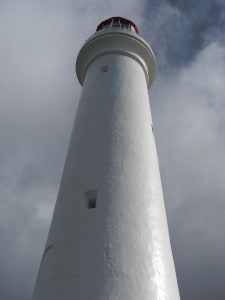 Thursday, 10:11pm
Reno, NV
"Ain't it hard when you discover that he wasn't really where it's at… after he took from you everything he could steal?" (Bob Dylan, "Like A Rollin' Stone")
Howdy…
This is gonna be good.
And a whole lot tougher than any previous quiz I've given.
I'll explain the prize in just a sec.
First, the set-up for the question:
I find it shocking that so many wanna-be-rich marketers out there still think the question of "short copy vs. long copy" is unsettled online.
I can tell you this: For the top guys — the ones sloughing off the vast majority of the moolah being made by entrepreneurs on the Web — it's settled.
Whether you're primarily using video, or email, or websites, or social media…
… the Main Big Damn Rule for getting people to part with their hard-earned money in trade for what you offer hasn't changed since the first caveman traded up to a new cave with a view for a slab of mastodon meat:
The more you tell…
… the more you sell.
Hey — I love a good argument.  Don't get me wrong.
And I'm always open to hearing someone out on this subject.
I realize that — for many people unsullied by actual experience in the biz world — it's just plain tempting to believe that the rules of the universe have suddenly changed.
And you no longer have to be so… vulgar… to make a sale anymore.
Because, you know… the Web has changed everything.  Social networking has somehow mysteriously short-circuited the old skepticism, doubt, and fear of getting "taken" that has marred the smooth exchange of money in the past.
Now, hey, we're all buddies on Twitter and Facebook!
Mi casa es su casa.
How much do you need?  Here, take my wallet…
Naw.
For anyone paying attention to what the entrepreneurs actually making money online are doing…
… there is zero doubt that classic salesmanship still is in operation.
The "long copy" may be broken up into half-a-dozen emails, or several shorter videos, or multiple blog posts, or webinars…
… but it's still long copy.  You start at the beginning of a classic pitch.  You explain who you are, why you're credible, why other people endorse you, what you've got, why it's such a big thing, why you need to jump on this opportunity now…
… and exactly what you need to do next to pay me for it.
That final part — the "close" — is one of the most complex human-to-human transactions there is.  It's simple when you get clued-in and learn the step-by-step process…
… but until you get hip, it's just damned difficult to convince someone to give you money for what you offer.
If you can find a way to get through this process of persuasion with a few clever bon mots, avoiding any mention of actually (horrors) asking for money… then congratulations.
You've just entered a parallel universe.  Where webinars last two minutes, no email is longer than five words, and entire launch processes involve just saying "hi" and waiting for the money to pour in.
Okay, I'm being a dick here.  Nobody's seriously suggesting two minute videos can do entire sales jobs.  (Are they?)
But this is a point that often deserves a bit of ridicule.
No matter how many times people who know discuss WHY long copy is still king… it never seems to sink in for the majority of newbies out there.
Which brings me to an interesting insight.  It may explain things — finally — in a simple way that makes it too obvious to ignore anymore.
Here's that insight: There is a very important psychological reason for using long copy that hardly anyone ever discusses.
It's a glitch in the way almost everyone's brain works.
And it's especially prevalent among folks who have become Zombified in their daily lives… lost in a trance caused by too much incoming stimuli from the modern world.
This Psychological Glitch is something that permeates nearly everything that people do…
… and it's the main reason the world continues to operate pretty much on a permanent Self-Destruct "Who The Fuck Is In Charge" Mode.
This Psychological Glitch affects most of the decisions people make each and every day, all day long…
… on both mundane topics and issues that will decide the rest of their lives.
You see it in effect in the halls of Congress.
You see it in the pages of every newspaper and magazine on earth.
You hear it in every bar, and at every family gathering.
And — most of all — you encounter it every time you try to complete a simple capitalistic exercise in selling stuff.
So here is today's Quiz Question:
"What is this Psychological Glitch in people's thinking process that has made long copy so vital for the sales process?"
Yeah, I know it's not obvious.
I want folks to think a little about this.  Real critical thinking, based on experience and observation and deduction.
When I reveal the answer, I'm pretty sure two things will happen:
1. You'll slap the side of your head and say "Of course!"
2. And, you will wonder why this fact of life hasn't been more prominent in discussions about marketing.  (Not to mention international politics, sports, the making of movies, and why your dumb-ass brother-in-law is always so adamant about his opinions at family dinners.)
So give it your best shot in the comments section.
Come on.  It'll be fun to exercise your brain a little bit.
I know it's not multiple choice.  Just roll with it.
The first dead-on answer gets a prize!
Now, because this question is so centered on copy, let's make the prize relevant.
So: I'm giving away a nice, fresh copy of the legendary Freelance Course.
It's everything I know (from 25 years at the top of the game) about making the Big Bucks as a respected, feared, and sought-after freelance copywriter.
Yes… it's that same course that has been off the market for years at a time… because it was generating too much hot competition for working freelance copywriters out there.
This course has sold for up to $5,000 (back when I included personal coaching).  And never less than several hundred bucks (when available at all).
Every single writer in my "Stable O' Copywriters" (the new semi-secret service we've created offering biz owners the immediate services of "Carlton Recommended And Supported Copywriters") has devoured this course.
For anyone who's ever considered the adventure, huge money, and total independence that a scorching career in freelance copywriting offers…
… this is the Holy Grail.
And I'm giving away a free copy to the first "best answer" to this puzzling question I've just posed.
This quiz will run all weekend long.
I'll give a hint on Saturday if folks are having too much trouble thinking this through.
On Monday, I'll reveal the intriguing (and rarely discussed) answer on this Psychological Glitch in folks that makes longer copy so damned important.
Don't be shy.
The last quiz started a mini-riot (despite the correct answer coming in via the third poster).  Nearly 250 responses.
That was fun.  A nice online brawl.
Now, this question may throw many folks (and dampen responses).  I think you should still give it a shot, anyway.  (You have just as good a chance of accidentally scoring here as anyone else.)
Remember: This glitch is rarely included in discussions about short copy vs. long copy.  Or in talks about how to use social media.
It's psychological.  That means it's connected to how regular people think.
So consider how you, and the people around you, ponder stuff like "Should I buy that?"
Okay.  Here's a hint: Check out www.snopes.com, and see if any of the urban myths revealed to be wrong on that site… were ever part of your belief system.
If so — and nearly everyone answers "yes" to that question at first, by the way — ask yourself why you ever thought such an obvious myth was ever true.
Okay, I'm giving away too much now.
Let the quiz begin.
Silence, please.
Brains, begin cogitating.
Stay frosty,
John
P.S. Watch this "P.S." space for the hint on Saturday… if no one has given the right answer by then.
Monday, I'll reveal all.
UPDATE & HINT: Okay, it's Saturday.
And I've gotta tell you — there are two (but just two) posts in the attached hulking pile of comments that are close enough to be declared winners.
And no, I'm not gonna reveal which ones they are until Monday.
This is truly evil fun.  I've got several high-end copywriters privately emailing me with their answers (because they don't wanna risk being wrong in public).
And they're close enough to be pissed off about not nailing it exactly… and  far enough away to not be able to sleep.
Look — I told you this wasn't gonna be an easy quiz.  I hope you appreciate the opportunity to think hard about communicating with prospects at this deep psychological level.  You win just by trying.
I'm still gonna give another hint for those still playing.
Here's that hint: Look at the photo up at the top of this post.
It's a lighthouse in Australia.
Now, ask yourself: What do you know about lighthouses?
Imagine you're in a conversation with a group of people, and the topic of lighthouses comes up.  Your brain whirls around and clicks on the file "What I know about lighthouses".
You mentally open that file, and… what happens?
How does your participation in the conversation proceed?
Consider how you — not some hypothetical person — would engage in this conversation about lighthouses.  What are you doing, using that thin mental file on the subject?
Okay, I'm really giving it away now.
Remember: This is a GLITCH in the way we think.  It's not necessarily a rational response, nor a logical next step.
(Some folks consciously smother this glitch, but it can take years of practice.  It's the default position for most people.)
I'll publish the specific answer on Monday.  Understanding this one piece of street-level psychology will help you more with your next attempt to sell something… than all the reading you could do online right now about copywriting.
See you Monday, then…