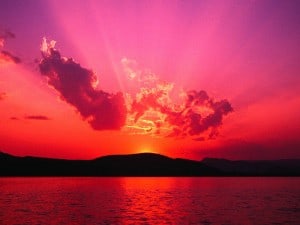 Monday, 11am
Reno, NV
"Facts are stupid things." (Ronald Reagan, '88 GOP convention)
Howdy…
Well, that was fun.
Over 650 comments on that last quiz so far (with a bullet).  Some really good responses, too.
Also some really out-there ones, which always makes for giddy reading.
The main thing, of course, is that so many folks put on their Thinking Caps and went for it.  As I've said before: You win just by trying with this kind of brain stumper.
Anyway…
… we have a winner.  I'll let you know who it was in a minute.
First, let's relieve the tension and reveal the answer already.
Or at least head in that direction.  It's probably worth noting that only a tiny handful of the comments were on the right path.
The question was vague, on purpose.  This is high-end street-level psychology…
… and one of the main features of this kind of advanced salesmanship is that it is NOT easily understood by most people.
In fact, you've likely encountered the answer to this quiz before in your life… but because it didn't "fit" with your intuition and belief about "how things work", it didn't stick.
Most of what classic salesmen know about people runs counter to what the majority calls  "common sense".
This is startling to rookie marketers.  Confusing.  Disorienting.  Challenges long-held beliefs about the nobility of human endeavor and the lofty inclinations of the human brain.
Thus, we saw long sub-threads in the comments that ignored the entire concept of a "glitch" in people's thinking…
… and instead dove into all kinds of elaborate explanations of how a successful sales pitch might smoothly proceed with dignity and logic.
It's good to have these discussions, if you desire to get anywhere in marketing.
I, too, had trouble getting into the minds of my prospects at first.
This is why I jumped on every opportunity that arose, early in my career, to hang out and grill every "street wise" marketer I ran into.
Cuz those guys knew how to SELL.
No theory.  Just experience (and the bank accounts to prove it).
This group included:
… Jay Abraham and Gary Halbert (both of whom had door-to-door selling experience where, if they didn't make the sale, they didn't eat that day)…
… a veteran of the old Craftmatic Bed marketing model (his motto: "Don't leave the prospect's house until there's money in your pocket or blood on the wall")…
… several grizzled direct response admen with professed ties to David Ogilvy (and more insight into people from  selling diet and jewelry products than the CIA will ever get from high-tech espionage)…
… a hard-ass sales genius who'd grown up on the streets of Berkeley plundering tourists with 3-Card Monte games (who channeled P.T. Barnum by insisting "there are suckers born every minute)…
… a Los Angeles "porn king" who hated all the dark knowledge his gig had revealed about human behavior (he'd gotten into the biz accidentally)…
… a perpetually roaming marketing expert (who was 60 when I met him and a multi-millionaire) who had serially convinced several different Miss World winners to marry him and put up with his infidelities long before any of the current PUA heroes were even born…
… and Joe Cossman (the guy who introduced the Spud Gun to America — along with a stream of foreign-made goods like X-ray glasses and magic tricks — through impossible-to-ignore ads in comic books).
Just to name a few of the resources I encountered while getting schooled in the psychology of selling.
(That flimsy BA in Psychology I got from the University of California isn't even a pimple on the ass of what I learned — in just a few years of going deep with the street-hip salesmen — about what makes humans tick.)
This is where I formulated my little rule about moving through life:
You must look at the world that way it IS… not how you wish it were, or how you believe it ought to be.
To be a great salesman, you gotta continually apply brutal, real-world reality checks to yourself.
Thus… the answer to the question I posed ("What is this Psychological Glitch in people's thinking process that has made long copy so vital for the sales process?") has less to do with logic and rational thinking…
… than with the more infuriating part of human brain activity.
That part where, after  you offer up nice sets of facts and figures that — for anyone with a Vulcan-level sense of logic — should seal the deal…
…  your prospect just sniffs skeptically, shrugs off your careful presentation of reality…
… and instead buys from the competition.  Those assholes with the brazen, outlandish, over-the-top sales pitch that reads like it was written by an uneducated huckster.
You know — the long copy stuff with the folksy attitude and outrageous appeals for attention.
This truly offends rookie marketers (and even veteran marketers who don't get it).
I hear their lament often:
"Why can't people just be logical and sensible and understand how superior my product is and GIVE ME THEIR FUCKING MONEY?"
The answer: Because they don't want to give you their fucking money.
Even the most basic exchange of goods for cash in our society… is an inherently hostile situation.
One side wants the best bargain possible (the most for the least), while the other side wants the best profit possible (the most income for the least effort).
You're not a bad person for wanting a better deal than the other guy wants to offer.
You're human.  You've got quirks and foibles and ulterior motives that — despite your best efforts to remain pure and above the fray — include deep-seated greed, raw lust, and a persistent driving need to be able to gloat because you negotiated a better deal than your schmuck brother-in-law.
Oh, it's not always nice inside the brain of a typical human being.
All kinds of dark thoughts and paranoid fears and rude desires dominate the neuro-landscape.
And if you don't understand what you're up against when you're creating a pitch, you'll have trouble persuading anyone to do anything.
Especially when it involves them taking money out of their wallet and handing it to you.
Here is the answer to the quiz: People loathe a void.
When they encounter gaps in the information they're receiving (from an ad, from the news, from gossip, from any incoming stimuli at all)…
… they have a stunning tendency to fill in those gaps with their own ideas.
Based on ill-formed intuition, soggy critical thinking, and flawed belief systems that defy reality.
In other words:  They just make it up as they go.
You lose control of the sales process when this happens.
Thus, the final argument for long copy (and I hope we can stop arguing about this now) is:  You must counter every objection your prospect has… which can be a long list all by itself…
… and you must also go deep into his noggin and demolish the unconscious bullshit flooding his cerebral cortex that will sabotage his own rational desire to buy from you.
Your job is to give him a burning desire to own what you offer… that is both rational AND emotionally satisfying.
Which are often wildly different things.
Non-salesmen just get frustrated when someone makes stuff up.  The operative line of thought when faced with a gap in knowledge goes something like this:  "I don't know.  Maybe it's because…" followed by suggested realities pulled completely out of their butt.
Top tier salesmen, however, USE this insight.  They don't get frustrated at how people behave.  They just roll with the punch.
I asked you to go visit www.snopes.com just to see how many of the urban myths (which have been thoroughly debunked with annoying facts) are still part or your belief system.
If you went, you learned something about how people process stuff.  (If you didn't take the advice to visit that site, you learned something about yourself.)
This has nothing to do with education or class, either.  When I was college, my smart-as-hell girlfriend convinced a bunch of us to get involved with a chain letter pyramid scheme.
She talked herself — and us — into it with seemingly impeccable logic.
It's the same type of argument the country collectively engaged in during the last few financial bubbles.  (I knew the real estate market was in for a bloodbath four years ago, when a smart-yet-deluded secretary I knew bragged about refinancing her third home so she could buy another one… which was gonna make her rich because she'd just find folks to pay her mortgages through high rents.)
(Check this YouTube video out for a gruesome laugh about how too many people's thought-processes perverted logic during the housing bubble: http://www.youtube.com/watch?v=bNmcf4Y3lGM )
All of us have a belief system that governs our behavior.
Most of these systems are not rooted in the way the universe actually operates.  They are, instead, propelled by:
Myths
Rumors and gossip
Fuzzy logic
Unexamined assumptions
And lots of guessing.
Almost every single consultation I've ever been paid for included an extended session where I had to beat the assumptions out of the client.
"No," he'll say, "I didn't try that tactic, because I just assumed that…" is what I hear the most.  Followed by complete nonsense pulled out of thin air, backed up with rumor and myth.
And we all know what you do when you assume.  (You make an "ass" out of "u" and "me".)
Start paying attention to the bullshit flying around you.
Hollywood is one of the worst offenders.  Screenwriters for generations have been writing about stuff they have zero real clue about.
(So you keep seeing heroes getting shot, slugged in the head with bats, and falling twelve stories to the sidewalk… only to shake it off and go back to win the fight.  For example.)
Congress is a mix of fools and geniuses.  Both engage with their constituency at the lowest intellectual level possible.  One group just does it on purpose… but they're still playing to the myths and rumor mills.
(Time after time, researchers have discovered that average — and otherwise good-hearted — Americans will recoil and reject the Bill of Rights when it's presented to them without explaining what it is.  Scary.  But if you're gonna succeed in politics, you gotta understand how the voting brain functions.)
And my favorite example (cuz I come from this kind of family): Your arrogant, know-it-all brother-in-law will get so angry discussing what he "knows" about the world that he will insult you, offer vague threats, and feel totally justified calling you an idiot if you disagree.
Or if you have the gall to ask where he gets his "facts".
"Just look it up," is what I heard at family functions growing up.  "It's a fact.  I guarantee you it's true."
The kicker: Nowadays, you can simply Google any question and get immediate expert-supported facts.
Growing up, I used to pull out the dictionary and encyclopedias and triumphantly present the actual correct answer to what was being angrily discussed.
What I learned: Presenting facts — even unimpeachable stacks of figures, statsistics, quotes and conclusions — couldn't dampen the enthusiasm another person had for what he "believed" to be true.
When selling something, you cannot leave anything out of the your pitch.
Or your prospect will fill in the gap from his vast internal storehouse of misinformation, rumor, myth, "common sense" and — worst of all — his own guesses at what "should" be in your sales argument.
Great salesmen use long copy formats (in written ads or websites, autoresponder email series, videos, and speeches) because they know they're supplying "buying reasons" for both the rational side of their prospect's brain…
… and his irrational side (which often dominates the internal conversation).
The next time you try to persuade someone to do something — buy what you offer, leave his name and email, come to an event, whatever — just throw in a few nods to the roiling nonsense you suspect is inside his brain.
("You know they make good stuff in Germany," is how Vince "Mr. Sham-Wow" put it.)
What you know — for a FACT — is true about what you offer…
… may (in fact) be utterly polluted by what your prospect believes is true about it.
So you need to know what he's thinking… and you need to address it in a way that is satisfying to his need to fill in the gaps.
Remember: People are actively looking a reason — factually true or not — to say "no" to your offer.
Saying "no" means they can relax and get on with their day, continuing to believe there is no good solution to their problem.
This is why you explain — with vivid stories and action-oriented case studies — stuff like return-on-investment, the outrageous value being offered, the limits of the opportunity, and all the wonderful ways his life is about to change.
Including lots of sound-bites he can use to remind himself, his doubting spouse, and his skeptical neighbor why this was such a great decision.
When you leave gaps in your sales pitch, you lose control of the process.
Rookies do this all the time.  They take for granted that their prospect understands the offer and product the same way they do.
And so they leave too many "easy outs" for the prospect to say "Oh, that's not for me, because…" followed by whatever belief sways them.
When you control the conversation, he can't assume anything, or go anywhere in his head you don't want him to go.
(Side note: When you get really good at understanding the mindset of your prospect, you CAN leave vast holes in your pitch.
It's called "going blind", because you're purposely avoiding explaining things in too much detail.  The prospect has to order and receive the product to relieve his curiosity.
This tactic has as many iron-clad rules as the more common straightforward pitch.
A blind ad is all about managing the void. You control the "gaps" presented to your prospect much like great musicians control the "spaces" in jazz (think Miles Davis).
You block all exits and direct your prospect's imagination in the direction you want it to go.
You know he's going to fill in the gaps.  So you give him plenty of good ammo to do so, by playing on the myths, gossip and other flotsam and jetsam in his mind.
Maybe we'll discuss this other advanced tactic soon.)
So…
… it might help you to go back and look at the two winners I've selected.
(Yes, I'm giving away two prizes, rather than the one I promised.  I think it's justified.)
The winners:
"Bob", with answer number 30.
And "Sergy", with answer number 133.
Guys, my overworked assistant Diane will be contacting you soon about delivering your Freelance Courses.
Well done, boys.
To everyone: It was a pleasure reading what you came up with.
There was a ton of fabulous critical thinking going on.  Which is very gratifying to someone like me, who fancies himself a teacher.
However, street-wise salesmen know that critical thinking must be joined with real-world experience to be worth anything during Crunch Time.
Hope this little exercise helped you tidy up your own head a bit.
It's all about self-knowledge — understanding what you do not yet have covered, and going after it.
We'll have to do this again, soon.
Stay frosty,
John
P.S. One last thing: That "lighthouse" tip I offered?
It was actually a tremendous hint.  If you're honest, you know you've participated (at some point in your life)  in talking about something you have little or no real knowledge of… like lighthouses.
You've seen photos, maybe visited one, probably watched a movie or two involving one.
So, during a conversation about lighthouses, you pull out your internal file on them, and behold: There is all kinds of stuff you "know" or suspect you know about them.
There's nothing criminal going on.
Just be more aware of how much bullshit you're laying out in the course of a day.  Most folks tell little white lies (and a few big ones) at regular intervals while awake.
We're just filling in the gaps.
It's worth the effort to train yourself to stay within your actual knowledge, if you want to succeed as a marketer.
This includes everything about you, personally ("know thyself")… about your product… about your audience… and about the world around you.
It can be startling at first to junk your long-held belief systems.
Ultimately, though, it's a better way to live.
Because, guess what?
The world, minus myth and gossip and bullshit, is actually a very fascinating place.
Peace out.