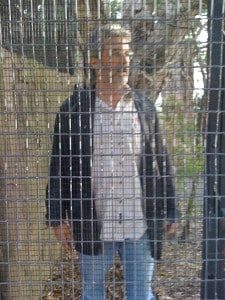 Thursday, 7:13am
Reno, NV
"I yam what I yam." (Popeye, avoiding introspection.)
Howdy…
Are your routines helping you… or slowly murdering you?
As with most of life, it's complicated.
And you're gonna have to spend more than your normal 38 seconds cogitating on this issue if you're ever gonna make peace with your natural inclination to habitualize your ass into oblivion.
(Side note: During my excellent interview with StomperNet founder Andy Jenkins yesterday, he revealed the startling statistic that most of us now live in 38-second segments.  This, apparently, has been discovered by guys in white coats with clipboards.  The Web has installed a permanent ADD virtual chip in our brains, limiting attention spans to that of a gnat.)
(This is good info for marketers to have, especially when deciding how to position copy, testimonials, video, graphics and other elements on a website for maximum attention-grabbing.  But it's damned depressing when any conversation requires deeper thought… and you must construct your position with constant virtual shiny objects to hold the interest of  otherwise bright people.)
(I just lost half my audience with that aside, didn't I.  Sorry.)
Ah… where was I?
Oh, yeah.  Habits and routines.
The omega and alpha of trying to live well.
Routine has both saved my life… and backed me into corners that threaten to ruin me.
So it's good to stop and examine your routines (and your habits) every so often.  Not just glance at 'em, and pat 'em on the head.  But really dig into them…
… questioning their value and their job in your life.
My recommendation: Get in the habit of sitting down for a hour every time the season changes — four times a year — and give yourself a little vicious reality check.
Or, if you travel… put your routines on the witness stand when you get back.
I just spent 3 entire weeks traipsing across Australia.  (I'll share some photos and cool stories soon.  Ka-wazy adventure.)
And I was forced out of every work-related (and personal-time-related) routine and habit I've built up over the past few years.
I'm an old hand at living out of a suitcase in hotels.  Been doing it for decades.
Side note #2: Here's a quick travel tip, if you're interested.
I learned the hard way never to check baggage (unless forced to, as when traveling in older planes with miniscule overhead storage)…
… and I've used the same beat-to-shit suitcase for 20 years (cuz I know it fits in the bins).  (Plus, I dig having a bag festooned with tags from around the world… currently, there is crap hanging off the straps from Dubai, New York, San Diego, Oz, Italy… it's just cool.)
I did a 3 city tour, speaking at 3 huge marketing seminars (in Sydney, Melbourne, and Brisbane).  Suit coat, slacks, nice shirts, dress shoes (cuz I look good when I speak)… plus "play clothes" for the rest of the week… all in one carry-on bag.
I am unrepentant about bringing clothes I like to wear, too.  So the coat is cashmere, and most of the shirts are linen-cotton blends that wrinkle just by looking at 'em.
Your stuff is gonna get creased and crunched.  Don't sweat it.  Roll clothes tight (it works to limit wrinkles, amazingly), and hang stuff up as soon as you get to your room.  I've found that just hanging overnight can smooth out the coat and shirts and slacks enough to avoid ironing (unless you're a Nazi about crease lines, which I am not).
Hang 'em in the bathroom while you shower for faster wrinkle release.  (I know some speakers bring a steam iron with them… but I've been fine over the years, needing the in-house iron just a handful of times.  Your call.)
I got these tips from Ron LeGrand long ago — one of the most insanely-traveled road warriors I've ever met.
You can do just fine with one week's supply of clothes on a long trip.  Get 'em laundered by the hotel when necessary (or find a nearby service if the hotel gouges — I spent just $25 to get a load nicely done in Sydney at a 4-star joint, but had to shell out over $40 in Melbourne at an older, needs-a-remodel hotel for the same amount of laundry).
Okay.  End of travel tip.  (Hey — I could work for Fodor's…)
So…
Back to the story: I know how to live out of a suitcase, in strange towns, getting uprooted over and over again as you travel to new places.
And each time you land in a new environ, any ritual you had in the prior place is suddenly null and void.
It can throw you off your game, if you're unprepared.
But it also "re-sets" your brain.
And offers a chance to re-examine ALL the routines and habits in your life.
Back home after the jaunt, my first inclination was to settle back into the groove I've been in for a while here — including the rituals of work, play, and eating.
But wait — maybe that's not such a good idea.
Maybe… it's a better plan to first see how the routines and habits of my life are affecting my wealth and happiness.
For example: I watched maybe twenty minutes of TV while in Australia.  Three-quarters of that time was while visiting James Schramko's home… and watching a totally batshit game show during a break in the festivities.
(There is no better window into the soul of a foreign culture than looking at what they consider "funny".  I love Australia… but their TV is incomprehensible to me.)
When I got back home, I felt the invisible pull of the monster plasma screen and lazy-boy calling me…
… and I came face-to-face with an ugly reality: Before I left, I had been racking up an embarrassing amount of TV-viewing each night.
Traveling, I didn't miss any of it.  I read at night.  Books, the New Yorker, local Aussie papers…
Shit.
I was turning into a couch potato back home, by way of a habit that vanished the moment I was out of sight of the plasma tube.
I'm making a value judgement here: Reading and thinking and reflecting on life is more valuable than watching another rerun of House.
But I had to sit and ponder this for a little bit to realize the truth of the situation.
Because routines and habits are VICIOUS LITTLE BASTARDS.  Who can sneak back into your life like cockroaches under your fridge.
While traveling, I tend to be hyper-aware of my surroundings for long periods of time.  (My biz partner, Stan, may disagree with this, since as a road dog he's had to pull me out of numerous butt-dumb situations I got myself into from being distracted.  Nevertheless, I experience a hyper-awareness that I get lulled out of when home.))
There's just a certain "aliveness" to being outside your old comfort zone, among people from a different culture.  (And make no mistake — despite our common language, Australians could never be mistaken for Americans by visiting aliens.  In many ways — meat pies, for instance — they are too far advanced in Oz for yankees to even get our minds around.)
Good habits work FOR you.
Like staking out a dedicated hour every morning to write that book.  If you wait for inspiration, or just lollygag around hoping that an open week will magically appear in your schedule for you to finish it… the book will NEVER get done.
NEVER.
A routine can save you.
Same with meeting deadlines for projects.  No deadline, no finished project.
It's a rule of nature or something.
Other habits just drain energy from you like a leak in the system, however.
And you probably don't even know which ones these are in your life, if you haven't looked lately.  They've invisible little energy leaches, rotting your pipes so slowly you don't notice.
Why not take an evening to sit and examine the mostly unconscious ways you've installed "set" events in your life.
Many — like watching TV just cuz it's there — are robbing you of the joy of being alive.
This culture is wired to turn people into non-thinking zombies… using sugar, mindless entertainment, and truly evil time-wasters like cool video games and iPhone apps best suited for keeping morons entranced.
I know whereof I speak.  I was a zombie-moron of the highest rank, before I got hip to goal-setting (via "Think And Grow Rich") and broke free of the bonds of frittering away my precious time.
And I'm shocked — shocked! — that I was slipping back so easily with this TV watching bullshit.
The average American TV is on for close to 7 hours a day (I just double-checked with Wiki-answers on this… James had mentioned it while in Oz, expressing amazement at the waste, and my quick research verified it).
That is just sick and wrong.
And anyone desiring to live a better life needs to put energy into NOT being an average American.  With average habits and routines.
Self-examination is hard.  Your brain will resist at first… but you must keep after it, and go deep.
I'm going through a period in my own life where a broad swath of close friends and family are slamming into rough times, health-wise.  This is the second such period I've experienced — I don't know if this shit comes in waves, or if it's a coincidence.
Regardless, all warnings of mortality should be seen as a reminder to live your life fully each and every day.
Good routines and habits can help you be productive and enjoy the ride.  Bad ones will eat up your time, and one day you'll blink and your life just went by without notice.
Most of the people you know are zombies.  It's not their fault — they're victims of a culture that fosters brain damage.
However, now that I've alerted you, it very much IS your fault if you suspect you're wasting your precious time on bullshit…
… and you don't do anything about it.
Sorry.  I blew up your excuse.
So, you may as well get with the program.  Summer's coming on strong, and the nice warm evenings and drawn-out mornings are ripe for ending old habits and starting new ones.
First, you gotta take stock of your current situation.
I'm not gonna get rid of the plasma TV.  But neither am I going to plop down in front of it without a specific reason anymore.
That's just the tip of the iceberg for me, but you don't need to know the gory details of my list of bad habits.
You've got your own list to worry about.  And start changing.
What do you think?  Is it worth discussing how habits are affecting your life?
Love to hear your thoughts in the comments.
Stay frosty,
John Carlton