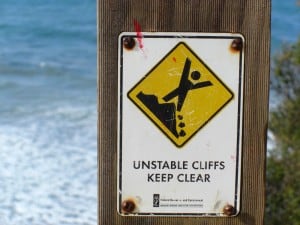 Saturday, 8:42pm
Reno, NV
"Look Dave, I can see you're really upset about this. I honestly think you ought to sit down calmly, take a stress pill, and think things over." (HAL to astronaut Dave in "2001")
Howdy…
Okay, let's do a quickie quiz, what d'ya say?
It's Saturday evening, after all… and I just got my ass whupped by Michele at Scrabble (her first win, ever, in 10 years of trying) (and I don't expect to ever hear the last of it anytime soon).
(What's the time limit on doing the "Ass Whup" dance, mocking your partner, anyway?)
So, to keep my mind off the misery of such a wrenching loss (she accidentally used all 7 letters in her third turn, and that bonus 50 points is what beat me), I'm hiding in my office.
I've got maybe 10 minutes before I have to come out and face more taunting and jublilation.
Thus, a quick blog post.  ("Get out of here!  I gotta work…")
I'm giving a prize away, of course.
Let's se… how about a fresh copy of "Kick-Ass Copywriting Secrets of a Marketing Rebel" to the first right answer.
I've got a nice new one burning a hole on the shelf across from my desk.  It's got your name on it, Mr/Ms Winner.  I'll sign it, and have Diane ship it out asap.
Sound good?
Okay.  Here's the quiz:
The most common question I get from entrepreneurs who are stuck on some part of their marketing…
… is "what do I do next?"
Let's break it down a bit first:  In the general flow of things, online, you generate leads either from pay-per-click or some mutual affiliate-back-scratching or cool social media blitzing…
… and then you bring those hot, nubile leads to the gateway of your world (which is usually a name-capture page, if you're looking to build your list)…
… and you proceed to entice them with your evil skills of grabbing attention, and luring them hither…
… into whatever manner you choose to begin your sales process.
The basic structure of this "Hey, c'mere, I wanna show you something" approach hasn't changed since Web marketing began in earnest.
It's the part after the basics that get people all hung up and bothered.
Your options within this basic structure, it turns out, are numerous.  Couple of examples:  Straight-on sales page, free offer to dig deeper into your pile of wonder, trial membership…
… you have some choices to make to encourage further engagement with what you offer.
Still, it ain't rocket science, folks.
If you have a product that your average warm-to-hot prospect should or does want…
… then your main job is to make the process of discovering who you are and what you offer…
… as easy and comfortable as possible.
Yes, there are a few proven steps to go through to ensure the highest possible probability of success (see: Simple Writing System)…
… but the main thing is this: There is no mystery to the "menu" of steps you need to take.
There are choices, sure.
And you gotta make some decisions.
For experienced marketers, this decision-making process is easy, however.
For rookies and entrepreneurs struggling with moving into the Big Leagues… not so much.
So here's the Big Damn Question for today's quiz:
What is your first — and only logical, reasonable, righteous and suggested — step to take when presented with a choice of what to do next?
When you're looking at your pay-per-click campaign, wondering which path to take in cutting up bait for your target market… what do you do?
When you're crafting a hook for your name-squeeze page, trying to corral as many visitors as possible and build your list to ungodly size… what do you do?
When you're greasing up your "sales slide" on your main site, looking to bring in the maximum amount of moolah possible with a fast, direct sale… what do you do?
Well?
This is "one answer fits all".
It is, in fact, a single word.  (Oh, I'm giving it away, aren't I…)
This is, essentially, the most common question I run into… whether I'm doing bonus "question and answer" teleseminars with new subscribers, or cashing those huge consulting checks that folks pay me for a private hour.
And I sound like a freakin' broken record answering it.
What do you do?
There IS a single, fabulous answer.
Do you know what it is?
Be the first to nail it in the comments section, and you win that signed copy of "Kick-Ass Copywriting Secrets".
Okay… go.
Answer (and winner announced) first thing Monday.
Good luck.
Stay frosty,
John