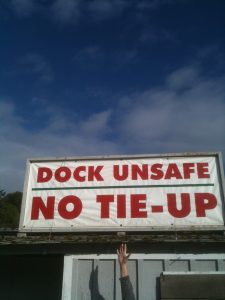 Tuesday, 7:35pm
Reno, NV
"No no, no, no no no noooo no, no, no, no, no no no no!" (The Human Beinz, Nobody But Me, circa 1968)
Howdy…
Well, that was a nice virtual brawl in the comments section, wasn't it.
We do have a winner, whom I shall reveal in a bit here.
First, though, let's get straight on the answer to the Quiz question:  What is the "Magic Word" that can work wonders for your productivity?
There were a lot of great answers.  Quite a few answers that totally sucked.  And a bunch of awesome critical thinking on the subject, which of course was the goal of the quiz.  I think Lisa Wagner wins the "Most Creative Answer" category, hands down, with her "strong coffee" response.
Damn hard to argue against strong coffee being an productivity enhancer.  But that wasn't the correct answer.
Those of you who perused the comment threads already know there were a couple of flurries down the "focus", "clarity" and "movement" rabbit holes.  These are not bad guesses.
But they miss an important rule of being productive:  How does your theory play out in real life?
I have a personal vendetta against success-oriented theories that are, when put to the test, complete bullshit.  This includes Continue Reading