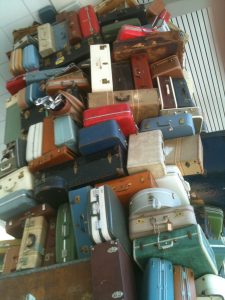 Thursday, 8:54pm
Reno, NV
"I'm worth a million in prizes… yeah, I'm through sleeping on the sidewalk…" (Iggy Pop, Lust For Life)
Howdy…
Let's do a quiz, what d'ya say?
Winner gets a prize.
Here's the lead-in to the question: Over the past week, I've done a number of sizzling teleseminars with such luminous marketing stars as Rich Schefren, Melanie Benson-Strick, Christina Hills, and Lisa Wagner (with another one hosted by Gary Halbert's sons coming up in a few days)…
… all focused on the "solve your biggest business problem right freakin' NOW" attitude that saturates the upcoming Action Seminar we're hosting.  (San Diego, February 25-26, click here for info.)
To get the ball rolling in these teleseminars, everyone emailed their list and requested folks to send in the BIG problems that keep them up at night.
So, you know, we could fix those problems, right then and there on the call.
Speed Hot Seats, we call it.  You bring the mess, we bring the mojo to make it right (and get you back in the saddle, in the right groove to get you moving toward your goals again).
These teleseminars rocked.  Totally awesome, and I hope you had a chance to hear at least one of them.
It's always a blast to witness how fast, and how thoroughly the toughest problems you believe are holding you back… can quickly be deconstructed, clarified, de-mystified, and solved (with specific actionable steps that can be taken right away).  No theory.  Just hard-core business savvy, applied to the wound directly.
What's this got to do with our quiz?
Well, I'll tell you.
All told, there were over a hundred emails sent in for consideration during these teleseminars.  A deluge of nightmares, pitfalls, blind alleys, squirrel holes and "how do I even get started" frustrations.
And yet they all tended to fall into just a few very precise categories.  (We'll be covering ALL of those categories at the Action Seminar, in depth, and we'll perform real-time Hot Seats and copy critiques with attendees throughout the event.)  (This is hard-core problem-solving and "finally get moving on your goals" planning at the most get-it-done level imaginable.  I sure hope you're coming to the event, so you don't miss all the hands-on interaction with me and the Murderer's Row of experts I corralled to help us out…)
And one of the most common (and most urgent) questions brought up… was about being productive.
As in not wasting time, getting busy with what's important, and implementing the steps required to unleash the bounty of wealth, fame and wonderfulness that entrepreneurs seek (but few find).  (Because they're frozen in place with problems.)
In fact, we've found that "productivity" ranks unusually high in most of the surveys know about.
And guess what?
While there are a multitude of courses out there, coaching programs and books and advice galore…
… there is still just a SINGLE word I've been using for decades that will do more for your productivity than any other tactic, secret or gimmick you will ever find.
One word.
If you've been following my rantings and ravings over the years, you should know exactly what this one word is.  You should, in fact, be using it regularly in your daily life.
I call it "The Magic Word".
So here's the quiz: What is this magic word that can work such wonders for your productivity?
What single word can wield such power, that you can transform almost immediately into someone who gets more done?
Slam your answer (and your reason why you believe you got it right) into the comments section here as fast as you can.
And, because I know there are a few ringers in the audience who have this nailed, let's rig the game just a bit:  The winner will be the 7th person to give the correct answer.
What do you win?  How about a fresh copy of "Kick-Ass Copywriting Secrets of a Marketing Rebel" (the course touted by so many top marketers as the breakthrough program that finally got them headed toward raw, seething success).
Personally signed by me.  (It won't make it more valuable, but you'll have a great story to tease the grandkids with.  "Sure, I knew Carlton.  Look, he signed this book for me…")
That's it.  That's the quiz.
Your real victory is in forcing your brain to think deep about this subject, of course.  Productivity is such a bugaboo with so many people… that an entire publishing industry has sprung up to feed the need for salvation.  The sheer volume of tricks, shortcuts, advice, gimmicks and secrets ladled out to solve the heartbreak of not getting shit done is staggering.  Whole sections of Barnes & Noble bloom with titles on it.
I'm sure it's all great stuff, too.
I just prefer the more direct solutions, minus the bullshit garnish and smokescreen fluff.
I've been shockingly productive my entire career.  And the key has been this little magic word.  It has freed me from the time-devouring nonsense that murders other people's effort to be productive.
Okay, enough hints.
Your turn.
Game on!
I'll reveal the answer — and the winner — next week.
Stay frosty,
John
P.S. Even if you're the type who never goes to seminars, check out the Action Seminar.  It's totally freakin' unique, and is geared to goose real, substantial breakthroughs in your life.
That you can put into action immediately, without waiting for something else to happen first.  This is get-it-done heaven.
We're talking about launching the adventure of your life, finally and with some real power behind you.
Click here for details.  And hurry…