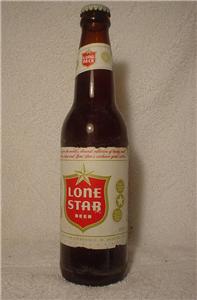 Saturday, 1:29pm
Austin, Republic of Texas
"We're the Free Texican Airforce, and we're flying tonight…" (Peter Rowan)
Howdy…
Okay, first off, I'm not in Austin yet.
I'm in Reno… but I'm preparing for flying into Austin Monday by keeping the oven on in the kitchen, while boiling four pans of water on the stove.  Cuz it's hotttttttt down there.
I'm a dry-heat kinda desert rat.  We're a mile up here in the biggest little city, and the idea of walking out onto the broiling tarmac of Bergstrom International — where it's rumored to be topping 107 this time o' year — is not fitting easily into my brain.
Now, I've spent months in the Florida Keys, on full-tilt boil, back when Gary Halbert insisted on moving down there (first to Marathon — or "Cleveland in the Keys" — and then to Key West — or "Key West", which is another concept hard to fathom for anyone who's never experienced it first-hand).  (Trust me on that.)
But, like childbirth, you forget the details once the ordeal is behind you.  (Or so I hear. Never been pregnant myself.)
So, the closest I've been to that kind of super-heat in the past few years… has been during a long, soothing shower.  While it's snowing outside here in the bosom of the Sierra Nevadas.
Whatever.  I'm going, because I'm speaking at an event alongside the likes of Joe Sugarman, Joe Polish, Bill Phillips, Chris Guerrero and other notables at a very nice event hosted by our pal Josh Bezoni.
And it's gonna be fun hanging out with those nutballs.
I'll also collapse and die at some point in the heat, of course, but I'll have a smile on my mug.
I recall a joke a guy once told me, while we were both sipping Lone Stars:Continue reading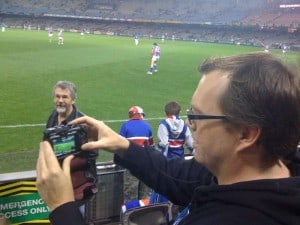 Tuesday, 12:20pm
Melbourne, Australia
"Buttula spruiks arrival of Spork at his new gig." (Actual headline in last Thursday's "The Australian" newspaper)
Howdy…
Reporting in from the fringes of the Outback…
… okay, I'm actually comfortably settled in an intriguing old hotel in Melbourne, nowhere near the Outback.
It still feels like I'm far from home, though.
Two weeks into this March Across Australia now, part of a bedraggled troupe of speakers, and I'm thrashed.  Don't get me wrong — this is a great country, and we've been warmly embraced by the locals and shown amazingly-generous hospitality daily.
It's just a long damn trip… made longer by that nasty plate of deep-fried snapper I had Saturday night at what looked like a decent little upscale restaurant downtown.  I forgot the old rule of traveling:  Never eat stuff that arrives with the eyeballs still staring at you.
I deserved the ensuing bout of immune-system-destroying dysphoria, I suppose.  Last December, in Dubai, a bunch of us sauntered down to the bad part of town to sample "native" fare the night before we spoke… and nothing happened.  We gobbled questionable curries and unidentifiable chunks of stew, and lived to tell the tale.
Afterward, we all looked at each other and said "What have we done?"
For most of my life, I've had little angels (or maybe just confused demons, I dunno) looking out for me… so I somehow managed to stay one step ahead of the Federales in Mexico, just-missed by the would-be hit-and-run jalopy in Hollywood, and usually slightily out of reach of the snarling bugs everywhere else yearning for a vacation in my intestines.  (To name a few examples out of many.)
So, this time I got caught.  It's not Oz's fault.  It's all on me.
And, I'm recovering fairly quickly.  We have a couple of days to dig deeper into Melbourne's wonders (my second time in the city), and then travel to Brisbane for the final leg of this preposterous journey.
Seems like Sydney was a month ago.
So, anyway, I'm just checking in to let you know that I believe I've found the answer to the long suicidal swan dive that American newspapers are taking.
And it's very simple: Continue reading