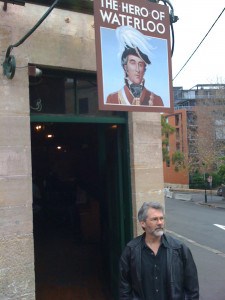 Monday, 1:32pm
Reno, NV
"But it's all right… in fact it's a gas…" (The Stones, "Jumpin' Jack Flash")
Howdy…
It's time for another orgy of graduation rites across the land…
… and, in honor of it all, I am re-posting my now globally-notorious big damn rant on the subject. This was one of the more popular posts I've written, so it deserves an annual rediscovery.
So, without further ado… here's the sixth redux of that post:
Nobody's ever asked me to give the commencement speech for a graduating class.
That's probably a good thing. I'm pretty pissed off at the education system these days, and I might cause a small riot with the rant I'd surely deliver.
See, I have a university "education". A BA in psychology. (The BA stands for, I believe, "bullshit amassed".) I earned it several decades ago…
… and while I had a good time in college (height of the sex revolution, you know, with a soundtrack that is now called "classic rock"), made some lifelong friends, and got a good look at higher learning from the inside…
… that degree provided zilch preparation for the real world. Didn't beef me up for any job, didn't give me insight to how things worked, didn't do squat for me as an adult.
I waltzed off-campus and straight into the teeth of the worst recession since the Great Depression (offering us Nixon's wage-freeze, record unemployment, an oil embargo, and near-total economic turmoil)…
… so, hey, I should have a little empathy for today's grads, right?
Naw.
While today's graduates are facing similar grim economic times, there's been a significant change in the concept behind a college education. Somehow, over the years, a bizarre mantra has taken hold in kids minds:
"Get a degree, and it's a ticket to the Good Life."
A job is expected to be offered to you before the ink is dry on your diploma.
And it really, really matters WHICH school you get that diploma from.
You know what I say?
Read more...