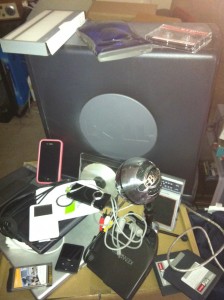 Wednesday, 11:56pm
Reno, NV
"Indeed your dancing days are done…" (Irish folk song)
Howdy.
I hope you're doing well, and seizing the day.  As we all should, every day we're alive.
Sometimes, for me, the best way to appreciate life is to, occasionally, also appreciate death. For all the sound and fury and chaos surrounding us on the Big Earthly Stage… for all the urgency of accomplishment and all the troubles of cobbling together a modern lifestyle…
… sometimes you just gotta stop and take a deep breath.
And know that, at some point, there will be one last breath like that… and then no more.
All of us sharing space on the planet have been granted a ticket to ride, and none of us know how long the ride will last.  Or how it ends.
Or, for that matter, what's going to happen one second from now, let alone tomorrow or next month or next year.
And yet, life goes on.  And goes on well for some of us, and progresses haltingly for others. But it goes on.
For Steve Jobs, the dancing days are done.  I did not suspect his leaving us would affect me this profoundly, but it has.  I never met him.  And yet, our lives are intertwined.  I'm writing this on an iMac, using the friendly interface he championed (and forced the "who cares about fonts" geek-dominated virtual world to adopt), while my iPhone sits nearby (buzzing with incoming texts).
There will be plenty written about Jobs and his effect on how we live today.  I've already read a dozen articles online… and even the iHaters have to admit the world has shifted significantly with Steve gone.
For me, he was the Uber-Entrepreneur.  Dropped out of college because his energy and ideas bristled at the shackles of staid academia.  Aimlessly sought out ways to engage with life on a more grand scale, correctly sensing that the world was about toRead more…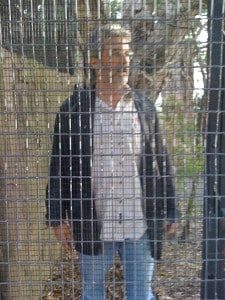 Thursday, 7:13am
Reno, NV
"I yam what I yam." (Popeye, avoiding introspection.)
Howdy…
Are your routines helping you… or slowly murdering you?
As with most of life, it's complicated.
And you're gonna have to spend more than your normal 38 seconds cogitating on this issue if you're ever gonna make peace with your natural inclination to habitualize your ass into oblivion.
(Side note: During my excellent interview with StomperNet founder Andy Jenkins yesterday, he revealed the startling statistic that most of us now live in 38-second segments.  This, apparently, has been discovered by guys in white coats with clipboards.  The Web has installed a permanent ADD virtual chip in our brains, limiting attention spans to that of a gnat.)
(This is good info for marketers to have, especially when deciding how to position copy, testimonials, video, graphics and other elements on a website for maximum attention-grabbing.  But it's damned depressing when any conversation requires deeper thought… and you must construct your position with constant virtual shiny objects to hold the interest of  otherwise bright people.)
(I just lost half my audience with that aside, didn't I.  Sorry.)
Ah… where was I?
Oh, yeah.  Habits and routines.
The omega and alpha of trying to live well.
Routine has both saved my life… and backed me into corners that threaten to ruin me.
So it's good to stop and examine your routines (and your habits) every so often.  Not just glance at 'em, and pat 'em on the head.  But really dig into them…Read more…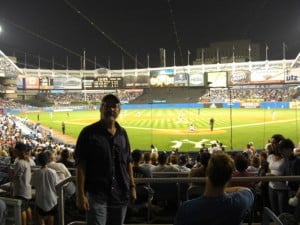 Thursday, 10:06pm
Reno, NV
"There are no rules for good photographs, there are only good photographs." (Ansel Adams)
Howdy…
I grew up in a photo-loving family.
Pop still has his trusty Kodak folding camera — a true antique now — and I cannot yet bring myself to dig through that box in the garage with all my old cameras (cuz I know it's time to start assigning them new fates somewhere else).
I swear to you I still have a box of Polaroid film in the butter drawer of the fridge. Might even be the last batch they ever made (and R.I.P. Polaroid, dear departed friend).
Mom was the photo archivist of the family, and even as other families gravitated toward 16mm film, I retained a purist's preference for the snapshot over the home movie.
(Side note: I remember meeting someone 20 years ago who mentioned that they were on video from the moment of their birth, and it was unsettling.
Now, it's rare to meet anyone under the age of 30 who isn't cataloged on film through their entire childhood. I can't even imagine watching myself being born. I have a hard time watching old seminar footage of me from ten years ago, for cryin' out loud.
Anyone out there hauling around a library of self-referenced film with them? What's it like?)
I believe I fell in love with photography the moment I saw my first photograph… and realized it was actually a moment in time captured forever.
And I formed some very intense ideas about what makes a "good" photograph as a third-grader thumbing through the still-amazing stack of Nazi photos Pop brought home from his stint as a rifleman during WWII.
(There's no way to tell for sure, but those two dozen shots seem to be a German officer's front-line cache of "Here's what I did during the War" snapshots. Fascinating subject material that forced us to imagine what the story actually was behind those uniformed men… especially the one with the open bullet wound in the dorsal lat.)
As I grew up, I would become captivated by very few photos in the piles coming back from the drugstore of family and friends and pets and outings.
I never questioned why I found those few snapshots so iconic.
Later, one of my first jobs in advertising was overseeing the photography for a computer supply catalog every quarter.
That job meant gathering all the equipment (cables, monitors, furniture, floppies, etc) and spending a week or so with a professional photographer in Palo Alto trying to make plastic crap look good.
(I won't bore you with the hassle that pre-digital photography presented — the need to refrigerate film, manually load it, and nurture it like a fragile duck egg until it could be color-separated and made "camera-ready", which means ready for the printer to fuss with during the offset process of applying wave after wave of ink until the correct color was achieved.)
(Okay, sorry, I think I just bored you there.)
Anyway… I learned a lot about the technical aspects of photography (like using mashed potatoes as a substitute for ice cream, cuz the real treat wouldn't survive under the required hot lights for a good shot).
Pro photographers in the ad field earned big bucks. They knew the voodoo.
But you know what?Read more…