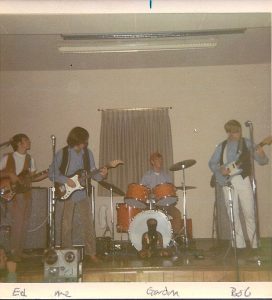 Friday, 1:48pm
Rancho Cucamonga, CA
"Cuz the thought that I coughed up my head is the event of the season…" ("Mr. Soul", Buffalo Springfield)
Howdy…
You like music, don't you?
And you like getting filthy-stupid rich in business, too, right?
Well, join the club. In fact, it's astonishing to me how many wily online entrepreneurs are not just music lovers (we're talking the "nutso" category of fan here), but also musicians. Some keyboards, a drummer hither and yon… but more often guitar. It's something we quickly bond over…
… even though I'm a totally old-school rocker, and most of the younger dudes are either speed-thrashers (who worship Yngwie Malmsteem) or Tone Monsters who embrace the technical side of digital music-making (with an engineer's-level command of effects).
Which just pisses me off. The story of my early musical career fits right in with other geezer tales of walking ten miles to school in the snow (and eating gravel for lunch). We were as close to analog as you can get and still be pumping noise through electronics.
Back when I started playing, the Beatles were still touring, and everyone plugged their guitars straight into the amp (which had actual springs for reverb). The only "effects" we produced was the occasional accidental squeal, or — if we were lucky — a gutteral growl from a blown speaker that was still alive.
My first stomp box was a simple one-button fuzz-tone that mugged the signal and distorted it like a mofo. (My pal Bob made it in Shop Class.) (It sounded like a Tyrannosaurus Rex trying to eat the building, and sometimes startled dancers near the stage.) Later, I bought a used Morley wah-wah… and even later I loaded up on Boss pedals and digital amps with sampled sounds and all hell broke loose.
But basically, I'm still that guy who was most impressed with Dave Davies of the Kinks (who slashed his little amp's speaker with a razor blade before recording "You Really Got Me"). Simple, non-technical abuser of equipment (and pentatonic modes).
So what's this got to do with making money?
A lot… at least as far as becoming a successful entrepreneur.
Because it's all about attitude… Read more…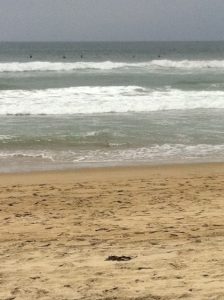 Saturday, 3:26pm
Rancho Cucamonga, CA
"Hot fun in the summertime…" (Sly Stone)
Howdy.
I've been doing some Critical Think (trademarked term, by me) about one of the main keys to "real" communication with your fellow humans: Empathy.
Not sympathy.  Empathy is a very different animal — it's where you essentially walk a mile in the other guy's shoes.  You start, conduct, and end all conversations with active knowledge of how the other guy is perceiving your side of the tale…
… and you actually give a damn how he's reacting.
Empathy is not just a secret weapon in your tool kit…
… it's the freakin' nuclear bomb of high-end communication.
And it's so powerful, because most folks simply do not possess it.  The vast majority of your neighbors and brethren think, speak and act from inside a confining little echo chamber where their own prejudices, beliefs, notions and cockamamie thoughts completely dominate.
And there is almost zero chance of anything contrary penetrating that white noise in their brains.
Thus, marketers get mad at customers, entrepreneurs ignore opportunity and pitfalls with equal obliviousness, and biz owners with superior products are passed over by prospects.
You know who wins?  Savvy politicians, con men, and psychopaths.  The dudes who cynically know how to turn on the charm and say all the right things to get what they want.
By far the hardest thing I've been trying to teach people over my career… is that good salesmanship is a tool.  Like a hammer.  A hammer works to pound nails into the foundation of your dream house… just as effectively as it can pound holes in the head of your mother-in-law when you finally lose it.
The hammer doesn't care who's using it, or for what purpose.
That's why, when I teach high-end salesmanship, I express the fervent hope that anyone using what I teach to push unethical shit will die and rot in hell.
And that using good salesmanship tactics will vastly improve the bottom line for ethical, honest businesses.  Because the tactics that work to persuade people to vote for corrupt politicians, or sleep with smooth-talking psychos, or buy into scams…Read more…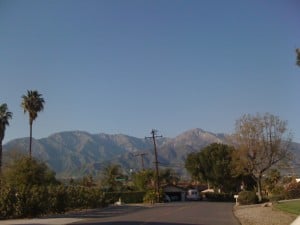 Saturday, 9:59pm
Reno, NV
"Out on the edge of an empty highway, howling at the blood on the moon… " (Grateful Dead, "The Pride of Cucamonga")
Howdy…
Quick post tonight…
… just to let the conspiracy theorists know I'm still rattling around this mortal coil.
But it's gotta be quick… because I'm heading off to celebrate Pop's 90th birthday down in Cucamonga.
(Okay, okay… I know it's now called "Rancho Cucamonga", but they tacked on the rancho part long after I'd left town… and without my permission, too.  Bastards.)
Anyway, it's always a treat to head back down to that weird, wonderful, whacked-out dream-scape desert in the spooky foothills of Mount Baldy.
Things are different there, that's for sure.Read more…