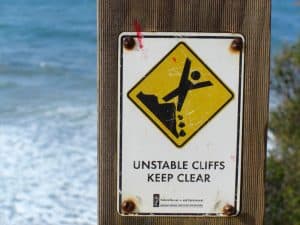 Thursday, 7:52pm
Reno, NV
"Shake the hand, that shook the hand, of PT Barnum and Charlie Chan" (The Grateful Dead, "US Blues")
Howdy…
Got something here to help you make your upcoming year the best one ever, business-wise.
That'd be nice, wouldn't it?
Well, it's a real offer.
And the difference it can make in your life — almost immediately — can easily be a genuine breakthrough to The Good Life (regardless of where you're at right now with your plans, dreams and income).
So listen up: You know what the first thing many entrepreneurs and small biz owners do on January 1st (right after gagging down Excedrin with a warm dollop of "hair o' the dog")?
They despair.
You know why?
It's because… for all the "promise" a new year holds…
… for most folks in business, the months ahead are just shadows in a dark fog.
When times are good, maybe — maybe – you can stumble over some tasty opportunities as you wander.
When times are bad… you know, like our current blunt-trauma economy… that fog of uncertainty gets thick enough to choke you.
Would you like to know what the UNCOMMON entrepreneurs and small biz owners do when looking ahead to the coming year?
They smile.  They yawn at the shaky economy.  And they feel damn good about their nice, clear, unobstructed view of the coming months.
No fog.  No murderous pitfalls hidden in the shadows.
They are uncommon, because they are PREPARED.
They have an action plan… and they know how to implement it.
You wanna commit business suicide?  Stumble into the coming year without a clue how you're going to grow or get better results.
You wanna join the Feast, where the Smart Few are enjoying floods of traffic, maxed-out conversions, and the kind of almost-ridiculously-abundant free time (like a vacation every month) that most biz owners can only dream about?
Then get hip to the amazing magic of putting together…
A Simple
Action Plan.
And make sure it's a plan you can easily (and even joyously) implement right away.
I'd like to help you, if you think getting some honest, hard-core, proven (and specific) advice can get you off your duff… and onto the Fast Track to achieving every goal you have.
And we can help you RIGHT FREAKIN' NOW… if you're finally ready to get moving.
Here's what's up: There has always been a stark contrast between those who plan, and those who don't even know how to plan.
For nearly 30 years now, as a high-paid consultant, I've been helping entrepreneurs and biz owners figure out the critical first actions to get moving in a new, profitable, easier (and more fun) direction.
Having even a simple plan (with just a few steps to take) will change your life forever.
But only if you are confident (and know the easy tricks) of putting this simple plan into action.
I know how to do this.  And I hang out with masters of simple-but-insanely-lucrative planning.
So…
… I hosted (with a mob of Hall O' Fame colleagues and other marketing wizards) a live workshop-seminar earlier this year…
… where attendees got direct help putting their own killer action plan together.
And now…
… I'd like to give you the same opportunity.
To finally put YOUR own killer action plan together…
… with the SAME EXACT input those lucky attendees enjoyed.
How?
Easy.  By providing you with the DVDs of that event.
If you're ready to go, pop over here and grab your set:
www.marketingrebel.com/action-seminar-dvds/.
Cuz these DVDs give you a "front row seat" for the entire event… where you get total access to everything attendees experienced.  Especially the specifics of creating a real, put-it-to-use-immediately Action Plan for yourself… front-loaded up with maximum movement.
Even better: You will learn the same tricks to implementation (which is the key to making your plan a reality… especially if you desperately need specific guidance on the first step to take.)
And… if you're ready to soak all this up… you can indulge in a resource-rich world of proven, easy step-by-step actions to take immediately… to:
Blow away all constraints on flooding your biz with fresh, super-qualified traffic…
Put yourself in the "go to guy" spot in your market, with all the influence and swag that gets heaped on honest authority figures…
Maximize your ability to convert leads into happy sales…
And finally learn the "lazy man's way" to put your productivity in high gear.
Best part: The powerful simplicity of this kind of planning…
… means that you can IMMEDIATELY benefit, whether you're a veteran business owner or a raw rookie.
Why is all this so important?  Because…
Most people absolutely suck at planning.
And if you insist on trying to create an efficient, ready-to-explode action plan yourself, without expert help…
… you're headed down a rabbit hole that can trap you, confuse you, and murder your business while you're fighting self-created emergencies.
The top marketers (including any competition now cleaning your clock) ALL know how to map out a simple action plan… and put it in motion.
Even the best plan in the universe is worthless, if it never gets implemented.
This, by the way, is the problem with most seminars: You get a mountain of ideas dumped on you, with no hint of how to execute any of them.
The advanced stuff (which shouldn't be touched until you're ready) gets all jumbled up with pie-in-the-sky stuff, which buries the easy stuff…
… and you're left with zero "real" plans.
Just a lot of notes and wishes and dreams again.
Well, screw that.
This unique event was called "The Action Seminar" for a reason.
And it was populated with the best teachers and planning wizards I know.  (Get the full line-up here:
www.marketingrebel.com/action-seminar-dvds/)
But the main thing to remember is… This wasn't a "talk at you" event.
It was, instead, totally interactive… all about helping folks like you actually put together a freakin' PLAN to go out and put into action NOW.
So you can get back to your office and start demolishing your evil competitors and plant yourself at the top of your niche (where you belong).
While earning more, and having more time off, and generally being happier…
… and finally know how to stare down the economy and every obstacle in your life…
… and win big.
Oh, this is good.
For the few who get their act together with this detailed info, life will be sweet.
For the rest… well, good luck out there in the fog.
Seriously — go check out the deal now.  (You're gonna faint when you see how reasonably-cheap these loaded-with-specifics DVDs are, too):
www.marketingrebel.com/action-seminar-dvds/.
Stay frosty,
John
P.S. Just in case it wasn't made crystal clear:  No prior experience or skills or hidden "insider" advantages are necessary to make ANY of this stuff work like crazy for you.
This DVD set is easily the best investment you can make in your own future right now.