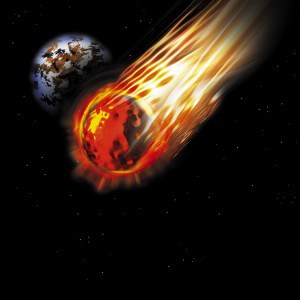 Thursday, 11:49pm
Reno, NV
"Qu'est-ce que c'est?" (Talking Heads,"Psycho Killer", ca. 1979)
Howdy.
Quick lesson today, which should help you understand one of the fundamental truths of kick-ass marketing.
That truth: There is almost always a way to fix or solve a marketing problem.
Actually, that truth is also functional in every-day life…
… but that's a much longer lesson.
Here's the quickie version, for marketers: I was just delivering this story in one of the Simple Writing System classrooms, and thought I'd share with you here, too.
As any decent marketer knows, the Prime Directive of a sales process is to discover your best possible prospect… and "reach" him with your sales message.
Seems simple enough.  Sometimes, it is.  If you're selling hamburgers near a starving crowd, you're set. Just open your doors and tell folks to line up.
For a while (back in the Good Old Days of Internet marketing), all you had to do was:
Step One: Be the first into a hot niche…
Step Two: With a sloppy website…
Step Three: And let the search engines round up your prospects.
Oh, and bank the piles of dough cascading in.
It's fun when things work smoothly like that.
And it gets frustrating when things should work smoothly… but don't.
Like, when you have a great product, and you can point out your perfect prospect… (he's right over there, right there)… who really will benefit from your wonderful stuff, and who should be buying from you right now, cuz you're a bitchin' dude and your offer is so flat-out primo.
But it's a living nightmare, because that prospect isn't paying any attention to you — (and you're right here, dammit, hey, stop ignoring me!) — and you're invisible to him.
While he wanders along, oblivious, and even (gasp!) buys that inferior crap from your trashy competition, who are mean, unethical psychopaths who eat kittens.
It's just wrong.  It's not fair, it's a really, really bad situation, and Reality sucks and should be ashamed of itself.
I hear this refrain a lot from folks who cut their marketing teeth during the Gold Rush period of the Web, when they could do no wrong, and the wired world beat down their door to worship at their feet.  (For a brief time, they were like the only boy in a school full of girls around prom time — saddling them with a much over-bloated sense of their attractiveness and power.)
Meanwhile, us grizzled experienced veterans from the Old School offer rueful sympathy.
Hell, yeah, it was fun back when moolah poured down on us from magic online faucets, when gold crunched under our feet everywhere we went, and low-hanging fruit stretched forever into the distance.
It was fun… and it never had a chance of lasting very long.
And here we are, in this brave new world of an all-grown-up, super-competitive marketplace crusted with economic vagueness…
… where, what d'ya know, a little honest experience in selling can once again save your butt.
Look — it often IS hard to reach certain types of prospects in the real world.
It's not impossible, however.  In fact, it can be done fairly easily, once you get your head straight (and learn a few simple salesmanship chops).
I learned this lesson early on, as part of my "Gun To The Head" attitude of creating ads.
That attitude was simple: With a gun to my head that would go off if my ad didn't work…
… would I still use that headline… that sales message… that word in that paragraph… or any other risky tactic to FUBAR the chances of the little ad I was sending out into the cold, cruel world?
Back then, it really would have been career-suicide to write ads that bombed.  I had no reputation, no contacts in the industry, no one watching my back.
So being clever, or funny, or taking grandiose creative risks with a client's advertising was out of the question.
Instead, I concentrated on classic salesmanship — the Old School stuff that has worked since the beginning of history, and has never stopped working (not even for a moment).
This attitude didn't win me any friends among the other professional copywriters I was competing against.  They hated salesmanship, mostly.  Considered it beneath them.  They saw their job as being clever and creative.
Meanwhile, my ads worked (while theirs bombed), and suddenly I had a reputation as a guy who could get the job done.
(It was also extremely satisfying when clients discovered I was a funny, witty dude when not working.  I just didn't take chances with my ad writing… cuz there was money on the line.  I assured them that the moment the universe shifted, and clever ads started pulling down bigger profits, then I would be the first writer to start pumping out clever copy.  Until then, however, I would continue to skip the goofy attempts to circumvent good salesmanship… and just write what brought in the cashola.  And we could use the profits to go buy privileged seating at the comedy clubs when we wanted to laugh at something.)
(I had a note taped to my monitor that kept me focused, too.  It was a quote by the painter Renoir, who knew what he was talking about:  "First, learn your craft.  It won't prevent you from becoming a genius later."  Huge wisdom there.)
Now, this "Gun To The Head" attitude also worked when I (or my sales letter) had to dodge and weave through layers of gate keepers to reach The Dude Who Can Sign A Check.
This is a critical step for ANYONE and ANY AD sent out into the business world to collect coin.
It causes no end of problems to have lengthy sessions with someone who can't make a final decision… or to put a sales letter into the hands of that guy… who then has to go sell THEIR boss — or, worse, a committee — on the deal , without you there to guide the pitch.
Memorize this:  It is usually a waste of time to sell someone in a company on something, when that someone can't write a check to pay for it.
No matter how excited or ready-to-go that person is… if he has to take his request through a gauntlet of gate keepers, the deal will die.  (A gate keeper — also known as a "Little Hitler" because they wield the power to axe any project on a whim — considers their primary job as protecting their boss from strange new out-of-the-box ideas.  They're like a hungry bear standing in the river during salmon spawning season, gobbling up every incoming message.)
So, how do you handle a situation where you cannot reach The Dude Who Signs Checks by phone, or by email, or direct mail, or any of the normal channels?
Cue "Gun To The Head" thinking.
With my life on the line if I failed, what was I willing/able to do… to get my sales message into the hands of the right person?
Just working this out is excellent brain-exercise.
And you start by imagining every single way you can come up with to get past those gate keepers.  No idea is too wild, too outrageous, or too nonsensical during this early brainstorming period.
There is always a way to get something done. Always.
Of course, I refuse to be unethical, or do anything illegal… so most of the imaginary scenarios that burble up to the surface aren't something I would ever do.  But I put them down on the list anyway.  Like sneaking into the offices after hours, Mission Impossible-style, and leaving my sales letter on his chair, marked "Urgent".  Or hacking their email system and stealing the password of his most trusted assistant, so the email could come from her.  Or joining his golf club, so I could be introduced to him.  Or marrying his daughter.  Or kidnapping him.  Or showing up at his house and begging him to look at the offer.  Or…
Or whatever.  The idea is to think of every single way you MIGHT be able to get past the natural barriers to reaching The Dude, without censoring anything.
You take it too far, in every direction.
How, with a gun to your head, could you get the job done?
And what you realize by doing this is the secret behind some of the better Hollywood movies: There is always a plausible scenario, well within the bounds of reality, to make any plan succeed.
These scenarios may involve illegalities, or Mafia-style behavior, or taking over entire municipalities with a specially-formed militia…
… but the thing is…
… it CAN be done.
Now, again, I refuse to do illegal stuff.  I'm sure you do, too.
So most of what you come up, using this "Succeed or Die" attitude, cannot be implemented.
However, what you have done is still important:  You have proven to your brain that it CAN be done.
So you can stop pretending it's "impossible" to reach The Dude with your sales message.
You just have to find the way to do it that doesn't involve bloodshed or blackmail or losing sleep at night.
This kind of thinking is how Gary Halbert came up with his infamous "ethical bribe" angle.  A real bribe would have worked, but he was unwilling to do that.  So he created a goodie-crammed bonus package that was pretty much equal to a bribe in value…
… and used it to demolish all reluctance on the prospect's part to engage in the deal.
It also led us to send Fed Ex packages to hot prospects (and to force clients to send out Fed Ex packages to their hottest leads)… a special delivery system so extravagant at the time, it never occurred to other marketers to even attempt such a tactic.
However, those packages got past the office managers, where "normal" letters, phone calls, or even personal visits wouldn't succeed.  (Other marketers soon invented "fake" Fed Ex-looking packages to sneak past the gauntlet, cheaper.)
We also came up with ideas like sending the letter from a lawyer, making it very obvious that this was something from the lawyer's office, personally meant for our prospect.  (Even though the actual product had nothing to do with lawyering.)
That also often slipped by the gate keepers, and made it straight to the prospect's desk.  (The idea came out of a completely outrageous imagined scheme using a doctor as the sender, and writing "Your lab tests are enclosed".  That was, of course, brilliantly sneaky and completely out of the question as a usable tactic… but it lead to the more practical idea of hiring a lawyer to "host" the mailing, which was perfectly fair.  We made zero suggestions anywhere that this was an actual legal matter… but it still got the letter past the gate keepers.)
As a freelancer trying to get in front of The Dude to solicit jobs, I also started using real detective tactics — "working" the receptionists and secretaries for the hobbies, birthdays, and other sundry bits of info about their boss (including juicy gossip). Intel that any good salesman can use to quickly bond, create an opening, and follow through on.
(This tactic will sound very familiar to anyone wondering why Facebook is collecting so much personal info…)
It's all about thinking outside the box, of course.  With a loaded pistol to my head.
It's not fair… but the world doesn't always reward the marketer with the best product, or the best deal.
Often, personality, gifts (or bribes), and cheap psychology wins the day.
This concept of proving to your brain that something is at least possible… and almost never impossible… completely inverts the usual way people think.
Take it "too far" in every direction, and just air out all the ways it CAN be done.
Then walk it back to a plan that meets your requirements for not getting cuffed, shot, sued, or tarred-and-feathered.
As a killer salesman, you never take a "no" personally… and you don't let it stand as the final word, either.
Just keep mulling it over. What else can you do to stand out to the right people, to win over the advocacy of important groups , to slip past obstacles, to make sure you're playing the game on a higher level than your competition?
There is always a way to overcome an obstacle.  And often, somewhere's between the utterly outrageous notions and the dumb-ass get-yourself-killed schemes…
… is the brainstorm that gets her done.
This is high-end salesmanship, folks.
Again, if you're hungry for more… and if you're finally realizing it's time you learned the simple secrets of selling (so you can get busy with your new life of fame, wealth and the kind of giddy happiness you're not even sure you deserve to enjoy)…
… then stop lollygagging around and check this opportunity out:
Why?
Because, you know who you're up against out there?
You're up against guys who DO know classic salesmanship.  If you're getting your clock cleaned by the competition… and you don't like getting your clock cleaned like that…
… then this is where you muscle-up and begin to turn the tables on them.
Learn to sell.  It's fun stuff to know, and it will make your life better at every level, in ways you cannot yet imagine.
You have any other old school selling secrets you care to share here?
Just lay it out in the comments.  We're doing righteous work here, in these threads…
Stay frosty,
John