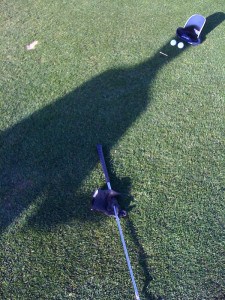 Thursday, early
Phoenix, AZ
"Truckin', like the Do-Dah man…" (Dead, again)
Good grief…
Nice little cat-fight going on in the comments section of the last post.
Which, of course, is fine.  I've still never deleted a comment in the 5 years I've been in the saddle of this blog.
(Side note: Has anyone figured out if there are "Web years", which would be like "dog years" where each canine lap around the calendar is equal to 7 human laps?  I gotta tell ya, it seems like I've been tending this beast for half my life…)
So, anyway, here's the post for today…
… addressing the most pressing issues being discussed:
Post Element #1: I'm still on the road.  Quick stop home to repack (hope I've got clean socks stashed somewhere), and then back on a plane…
… this time to San Diego to meet with Tony Robbins, and Mike Koenigs of Traffic Geyser.
Last weekend, I was a featured guest at Joe Polish's "$25K Mastermind" quarterly meeting (so-called because members pony up $25K to belong) (and every single member I've met says it's worth it many times over).
And, since we were in semi-warm weather… and there was still 3 feet of snow back home…
… I decided to stay in AZ for a few days, meet up with my biz partner Stan… and golf.
For my birthday.
So you tweakers who were so busy questioning my motives for our upcoming January event…
… were doing so on my birthday.
Have you no shame?
Is there no safe haven of time left on this chaotic planet for a man to take a break from social media… to go futilely chase little white balls around the desert?
This is not right, people.
Let's all take a deep breath, okay?
Post Element #2: I'll be back at this blog next week.
I've got a back-up of posts to lay on y'all, too.  Good stuff about the FTC (I've got the goods on the new recommendations, I believe)… Google's latest round of going medieval on people… some hard-core insight to social media (R.I.P. Twitter?)…
… and, of course, updates and revelations about the upcoming event in January.
But why wait?
Let's clear up a few of the more hurtful misconceptions here and now:
First… this is not a pitchfest.  The days are not broken up into blocks of time for a presentation and rush to the sales table.
Get straight on this: I wasn't just "there" during the glory days of Halbert's best seminars…
… I was co-producing the little monsters.
I wrote the letters that brought people in.  I conspired with Gary to amaze, astound and befuddle attendees… all part of our increasing awareness of how excellent teaching actually happened.  (Hint: Very few people know to teach, really.  I've been at this for 22 years.  If you're confused about who's doing the teaching in this biz and who's ladling out the bullshit… you're just not paying attention.)
I co-produced a few dozen events with Halbert, hosted a few of my own even before I'd met him…
… and, over the last 7 years or so, have created my own model.  Which is part workshop, part consultation, and ALL learning.
That's what this upcoming "Action Seminar" is all about.  Most of the writer/teachers from the Simple Writing System faculty will be there…
… plus some very important experts who will share the good stuff.
I'll explain more later… cuz, like I said, I'm still technically on the road.  (And I'll be royally pissed off if I miss my plane because I'm posting on this blog…)
Just know this: Stan and I (and our favorite colleagues) will be focusing on helping people get their act together…
… enough to make 2010 their best year ever, business-wise.
We're going to share everything we know, and uncork what our colleagues know… about setting up sales funnels that grab lots of traffic, and efficiently move prospects through the process of creating loyal customers.
We're good at this.  We just had OUR best year ever… in the teeth of the continuing recession, amidst all the whining and hand-wringing and predictions of certain Doom.
It will NOT be an event like you've seen before.
Here, you can get all your questions answered… see real entrepreneur's ads critiqued and deconstructed (and reassembled as bad-ass marketing that works)… shuck and jive to your heart's content with biz owners who've already solved the problems that keep you frozen…
… and so on.  There will be Hot Seats, serious brainstorming on topics close to a capitalist's little heart, tutorials on moolah-generating stuff you don't even know exists yet (especially in pay-per-click)…
… and no bullshit at any point.
We're hard-as-nails marketers, deep on the cutting edge of what's working (where it's also obvious what's not working, which is just as important).
And, just to remind the tweakers:  This blog is (and always has been) mostly solid content.
Good advice, excellent tactics, and all the unfair advantages that come from hanging out with a grizzled veteran who loves to spill the beans.
Yes, here and there I will let you know about an opportunity we're presenting to folks who care about opportunity.  Like this upcoming event.
If you can't get past that, then you've got some issues to address that are all yours.  Please leave me out of it.
The Web is infested with people who bitch just for the sake of bitching… and who feel they have a "right" to thrash reputations because they're enraged at their own failure.
It's the nature of the world.  I expected no less when I raised my head above the fray and started teaching and blogging and handling "guru" chores.
For those of you who aren't sure what to think about this kind of opportunity…
… which is an honest chance to come hang out with me, my staff, a gang of the best writers on the planet, and a bevy of experts who do NOT make their living speaking from stages…
… I invite you to investigate further. (And pay more attention to the folks who actually have experience with me, than to the tweakers who feel cheated by life.)
We will not be holding another event like this in the future.  My workshops and seminars are all TOTALLY unique, because they're tailored to the needs of attendees.
When I get back next week, I'll be happy to answer any question you care to put to us about this Action Seminar.
Just ask, in the comments section below.
Yes, it's dirt cheap.  We're not gouging, and we will over-deliver like mo-fo's.
That's what we do.
If you haven't figured out — after 5 freaking years of this blog — that I am the most transparent and most willing-to-help guru on the scene…
… well, it's just weird.  You might need your "critical thinking" nodules examined.
Now, if you'll excuse me, I have to go catch a plane…
Stay frosty,
John
P.S. Seriously, gimme your most pressing questions, here in the comments section.
I know you've got 'em.  Let's clear it all up now, while there's time to make a rational decision to come to the event (and get your travel expenses in before the end of the year, for tax purposes).
P.P.S. One update:  For a variety of reasons, I'm rejuggling the faculty of this event.  So some of the folks in that very cool video on the site won't be there, after all, and some new ones have been included:
www.marketingrebel.com/action-seminar
I'll have the fresh line-up of heavy hitters ready next week.
And, just for the record, the rejuggling is solely because of travel conflicts, and the continuing adjustments Stan and I are making to the structure of this event.  We're all still great buddies.
Because these events are so unique, we're not trapped in any pre-made paradigm.  So, as we brainstorm and get brilliant input from others, we're able to morph, easily and without grief.
This is all about delivering the goods to attendees.
Spots are very limited.  It's cheap as heck.  You're gonna love it.
More later…